There's a hot U.S. television show that features couples looking for new homes in international destinations. Frequently they feature homes in Costa Rica. The poor, hapless couples always facing the quandary of whether to buy the $1 million property, the $1.5 million place or the "super cheap $800,000 fixer-upper." I laugh every time I watch the show.
Did you know, you can regularly find beautiful homes in Costa Rica, from coast-to-coast and in the mountains in-between, for under $200,000? Of course, you can spend more, but why would you when there are so many options well within your reach? Allow me to take you on a quick spin around the country, and I'll point out some of my current favorites.
Let's start on the Pacific side of things, on the Nicoya Peninsula. Jutting out from the main body of Costa Rica, the peninsula offers a jagged, mountainous landscape laid against the beautiful beaches of the sleepy coastal towns that stipple the coastline.
It's here you can find a fully furnished two-bedroom, two-bathroom villa located in a gated community beside the first fairway of a golf course. There's a private swimming pool in the backyard—but that's only if you don't feel like taking the five-minute walk to the nearby hidden, sandy beach. The price: $165,000.
Don't want the Pacific with its crashing waves and tangerine-colored sunsets? Then let's take a hop, skip, and a jump over the country and look at the Caribbean with its spectacular ocean sunrises and calm, azure blue waters.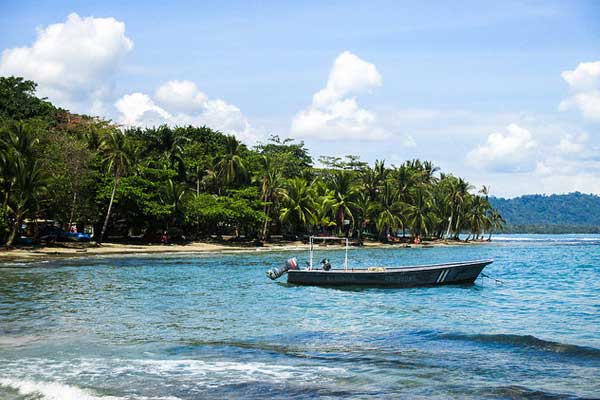 The laidback town of Puerto Viejo embodies the famous pura vida lifestyle that Costa Rica is famous for. This village's bohemian mix of Afro-Caribbean, Tico, and Bribri Indian cultures is all pulled together by a hippie-esque surfer vibe.
A perfect fit for this counter-culture area is a uniquely designed, two- bedroom, three-bathroom house currently for sale at $131,000. This glass, steel, and wooden structure was designed to provide a tree-top experience for its owners.
If you would you prefer to live in the cooler mountain regions of the country (and only visit the beaches from time to time, like I do) the Central Valley is ready to answer that call. Nested in the foothills of the central mountain chain that divides Costa Rica's west from its east, you'll find Grecia.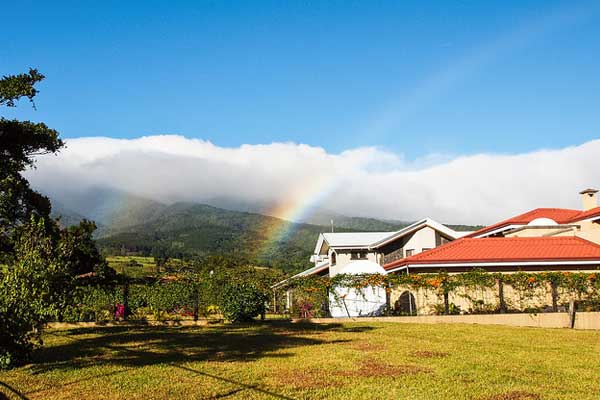 This picturesque farming town offers up some of the most momentous landscapes anywhere—from coffee farms to sugar cane fields—all with the backdrop of mighty volcanos.
Just take a short drive outside the city center and you'll find a house that was built for people who love nature. The four-bedroom, two-bathroom residence is only minutes from a national reserve which boasts three waterfalls, walking trails, and plenty of tropical flora and fauna. And you can pick all of that up for only $178,000.
So, unless you're just aching to spend five times as much money so that you can get your Warhol-minutes of fame, I recommend you take time to investigate other beautiful, extraordinary properties like these.
Get Your Free Roving Real Estate Investor Report Now

Sign up for the FREE Roving Real Estate Investor e-letter and get a valuable report (free for a limited time) on The 5 Best Places in the World to Own a Home From $150,000.
Related Articles
Find Your Dream Beachfront Property in Costa Rica
What Currency is Used in Costa Rica?