How ONE SIMPLE MOUSE CLICK Could Save You HUNDREDS OF DOLLARS
On Every Airfare You Buy!
---
PLUS: How You Can Stay At

Luxurious Properties For Weeks…

Even Months At A Time… For FREE!
---
ALSO:
A little-known way to make up to $10,000 every time you travel!
How to save 97% on your prescription drugs!
A REAL way to earn up to six figures per year or more while living in places like Paris… London… the Caribbean… anywhere you want!
The world's REAL "Fountain of Youth!" Look and feel 10 to 20 years younger almost instantly!
How to retire on board a boat. No boating experience required!
Plus MANY, MANY MORE INTRIGUING TRAVEL AND LIFESTYLE SECRETS… YOU WON'T LEARN ABOUT ANYWHERE ELSE!
** LIMITED TIME ONLY! **
Dear Reader,
Did you know that many—if not most—mainstream airlines use a dirty little online "trick" to squeeze every last dime out of you when you book a domestic or international airfare?
It's true.
Most people don't know this.
And the airlines hope it stays that way.
But here's the thing.
If you're aware of what the airlines are REALLY up to…
… and if you know how to "counter" this money-squeezing tactic IN ADVANCE…
… you can wind up saving hundreds and hundreds of dollars on every single airfare you buy.
Here's another "insider secret" most people don't know about…
A Little-Known Way You Can Stay At Luxurious Properties For Weeks—Even Months At A Time… For FREE!
These days, staying at luxury hotels all over the world has become incredibly expensive.
In fact, according to a recent Bloomberg report, hotel rates in the popular tourist destination of San Francisco have skyrocketed by a whopping 88% in just one year!
But what if you could stay in luxury accommodations in world-class destinations like San Francisco… Paris… London… and Rio de Janeiro… without paying one single penny?
Believe it or not, there's a little-known strategy you can use to stay in first-class accommodations all over the world… without paying for it!
That's right.
Imagine spending your days lounging at the pool of a 17th century villa in Tuscany…
… or taking sunset strolls on a white-sand Caribbean beach in front of the two-story luxury beachfront bungalow you call "home" for a few months…
… or shopping for fresh produce and other gourmet treats at Parisian open-air markets… then cooking up a veritable feast for friends and family in the fully-kitted kitchen of the restored pied-à-terre in Paris, France you're staying in for the summer…
… WITHOUT PAYING ONE RED CENT for your accommodation!
And yes… there REALLY IS a way you can do that!
And it's a whole lot easier to "pull off" than you might think!
Or how about this?
How to make up to $10,000

every time you travel!

If you're the kind of person who loves to travel AND share your experiences…

… then chances are you have what it takes to earn BIG-TIME income in this easy-to-do "profession."

And you'll feel like you're on vacation the whole time you're at it!

And once you're established (it's easy once you get started) you can make up to $10,000 each and every time you give it a go!

So let me get straight to the point…

If money-saving "secrets" like these (and many, MANY more like them) stir up even a tiny bit of curiosity in you, I've got some great news for you.

We've just put together a hot-off-the-presses book that reveals HUNDREDS of incredibly powerful "insider" secrets and strategies—straight from our esteemed team of world-class travel writers, editors and correspondents.

And you can start using these ultra-powerful money-saving secrets… and start enjoying a much richer, more fulfilling lifestyle without spending a fortune… as soon as THIS YEAR.

BEST OF ALL, this book (and the HUNDREDS of money-saving secrets you'll discover inside its 120 power-packed pages) doesn't have to cost you ONE SINGLE PENNY today. Let me explain…
How to Get Your Hands on "Your Bigger, Better World: How to Spend Less,

See More, and Live Better"
My name is Jackie Flynn.
I'm the Publisher of International Living—the world's premier resource on traveling, living, retiring and earning income overseas since 1979.
And in the next few minutes, I'd like to give YOU the chance to use the same exact secrets our far-flung team of over 200 globetrotting travel writers, editors and correspondents use to SAVE BIG MONEY while traveling and living all over the world.
By the way, I SHOULD TELL YOU…
THESE AREN'T JUST ANY old travel or lifestyle secrets…
You know… "secrets" like:
"Book an airfare at least three months in advance… and always book airfares in the middle of the week… after midnight."
"Check your restaurant bill to make sure gratuity isn't already included."
"Take photos of your rental car with your mobile phone—and take note of any pre-existing scratches or dents. Then, show your photos to the rental car manager… before you drive off the lot."
Or any other "secrets" most travelers already know these days…
On the contrary, I'm talking about the kind of travel and lifestyle secrets only the most serious, seasoned overseas travelers and expats discover and use through hard-won experience on the road and living overseas.
In other words, the same exact secrets our team of travel writers and editors use to save money while traveling the world.
And here's something else you should know…
As Publisher of International Living, I'm privy to ALL the money-saving travel secrets they discover along the way.
And every once in a while, I hear about a few really, REALLY good ones!
Here's a recent example.
How To Save Hundreds Of Dollars On Airfares… With A Simple Mouse-Click!
Just a few weeks ago, I learned that one of our correspondents used a simple secret to help keep the cost of his round-trip overseas airfare several hundred dollars lower than it would have been upon final booking.
And all it took was one simple mouse click!
To be perfectly honest, I wasn't aware of this simple secret.
And it DID seem just a bit too simple to be effective…
But once he explained how it worked, it made perfect sense!
And as it turns out, several other writers I work with have been quietly using this same exact secret to ensure they pay as little as possible when booking airfares… both at home AND internationally!
And this got me thinking…
"OK. Wow. That's one great secret right there our readers should really know about…"
"What about all the OTHER secrets our writers and correspondents might be using to save money?"
"WHAT IF…"
"WHAT IF we went ahead and assembled a complete "collection" of THE VERY BEST, MOST POWERFUL and LESSER-KNOWN secrets our experienced writers and correspondents use to save money while traveling and living overseas these days…
… and put them ALL together for our readers to benefit from?"
After a few internal discussions, we went ahead and did just that.
And that's exactly why I'm writing you today.
Here's A Taste Of Some Of The "Battle-Tested" Secrets You'll Discover In This Power-Packed
120-Page Book
When you request your copy of Your Bigger, Better World: How to Spend Less, See More, and Live Better and you'll discover:
How to feel and look 10 to 20 years younger almost instantly—thanks to a real-world "Fountain of Youth!" (Imagine a secluded, lush, green valley—touted for its near-perfect climate, its easy-going, bohemian atmosphere, and its mythical reputation as the home of the original "fountain of youth"—since a disproportionately large percentage of its residents live well into their 80s, 90s, and even past 100 years old? Well… this place actually exists! What's more, it's almost unbelievably affordable to spend quality time there! You'll find out where this country is… and how to take advantage of these youth-giving benefits.)
How to rent a three-bedroom house for just $500 a month in "The World's #1 Retirement Destination. What's more, in this country you can eat out for as little as $10 for two people!
A simple way to slash what you spend on overly-priced prescription drugs by up to 97%. It's no secret that the cost of many (if not MOST) prescription drugs in the U.S. have spiraled out of control. Even some simple, "everyday" medications can cost hundreds of dollars per month. But that doesn't mean you have to pay that much. You see, an esteemed doctor I work closely with revealed how it's possible to obtain the very same prescription drugs you can get in the U.S.—but up to 97% less! This secret alone could save you thousands of dollars per year!
How to enjoy "the good life" in the Caribbean for as little as $1,546 a month! In one little upscale English-speaking Caribbean hideaway we know of, you can STILL live well on as little as $1,546 a month! That comes out to just under $52 per day! Not only that, but here, you can also take advantage of one of the world's most attractive (and easy to qualify for) expat retirement programs! And by the way, don't forget your snorkel or scuba gear if you come here. The untouched coral reefs in the region are amongst the best in the world.
FIVE ways to travel for next to nothing. Traveling can run thousands of dollars each and every time you head out the door… IF you don't watch what you spend. The good news is… there are a few "secrets" you can put into play to travel for next to nothing. Imagine not paying for hotels… airfares… or even travel insurance! We'll show you how to do it!
How to get the tax man to help pay for your next trip. Most people just spend hundreds… even thousands of dollars every time they go on vacation… and accept the fact that traveling costs a whole lot of money… and do nothing about it. That doesn't have to be you! You see, there's a super-fun AND super-simple way you can earn some money while you travel… AND write off almost ALL of your travel expenses. Best of all, it's EASY to do!
How to ditch your desk job AND make great money from anywhere in the world. There's no "law" that states you need to endure the "9-to-5 grind" for 30 or 40 years before you can finally "retire" and start enjoying life to the fullest in your favorite destination. Why not start living life (and earning income) from wherever in the world you want to be… starting RIGHT NOW! We'll show you several EASY, TIME-TESTED and TIME-PROVEN ways you can start doing this… RIGHT AWAY!
How to retire on board a boat—with zero boating experience required! Plenty of everyday people are choosing to "retire" on the water—either part-time or full-time. And with zero experience! Imagine an easy-going lifestyle on the open seas in which you can "tie up" beside mega-yachts in the Mediterranean…find large floating communities of like-minded expat sailors in the Caribbean… go island hopping in the Gulf of Thailand… or sail wherever you fancy! Best of all, this "nautical retirement" lifestyle is much more affordable than you might think! In fact, it can often cost less than staying at home! And you won't believe the freedom it will give you. You'll feel like the luckiest person in the world! We'll give you all the details on how to pull it off with absolute minimal hassles and expenses.
… and many, MANY more "insider" travel AND lifestyle secrets you probably didn't even know existed…
… let alone how to use in the real world!
Here's more of what you can expect to discover in this groundbreaking new book of "insider secrets"—straight from our team of over 200 globetrotting travel writers, editors, and correspondents:
How To Retire In Paradise On As Little

As $1,700 A Month (Or Even Less!)

We'll show you where (and how) you can retire well in places like:
The "affordable" Caribbean—a place where you can soak up the Caribbean sun, enjoy economic stability, a strong retiree program, a wonderful climate, tropical scenery, an English-speaking population, a beautiful coastline and some of the best swimming, snorkeling, diving, fishing and sailing in the entire world. And it's not expensive to live in this part of the Caribbean, either. Here, a monthly budget of $1,546 will provide you with a very comfortable lifestyle—Caribbean-style!
An almost unknown commodity to North Americans—with almost 5,000 miles of beautiful, brilliant white-sand beaches lining clear, warm waters. This country also boasts fantastic weather, stately colonial cities, and mountains with spring-fresh weather.
A tropical country with one of the highest standards of living in Latin America. This ultra-alluring expat haven boasts a lower cost of living, excellent health care, modern telecommunications infrastructure, beautiful beaches, rainforests, lush valleys and cool mountains… Despite everything this country has to offer discerning expats, you can still live well here on as little as $1,533 a month!
"The Land of the Eternal Spring" where a retired couple we know lives well on just $1,317 a month… with all the amenities and pleasures they expected to enjoy in retirement at wildly affordable prices—including 25-cent bus rides to the historic city center… $2.50 set lunches at charming outdoor cafes… free concerts and art exhibits throughout the week… a lively and active expat community… no more heating or air-condition bills… and no more need to worry about paying for medical insurance—since they've both got full coverage for just $85 a month!
The only place in the world where you can enjoy an affordable overseas retirement, live right on the beach for pennies on the dollar, yet remain within minutes of the U.S. by car. What's more, in this nearby country, it's so affordable, you can enjoy the kind of luxuries only the very wealthy enjoy "up north" like a maid, a cook and a gardener. And a visit to a medical specialist here starts at just around $27!
One of the most beautiful countries in the Americas—dramatic Pacific coastline, long, gentle Caribbean beaches, and volcanoes and freshwater lakes dot the hilly inland. Colonial cities that offer a taste of days gone by. And the capital city here offers top-notch theaters, a range of international restaurants and other modern amenities. And here, you can still live well on as little as $1,445 a month!
A nearby country—just a few hours flight from most major U.S. airports—where you can enjoy the very best of all worlds. This lively expat haven boasts first-rate health care, modern infrastructure, five-star restaurants, world-class shopping, the world's best expat retirement program, tropical beaches, lush green jungles and rainforests, year-round warm weather and a whole lot more! And here, despite everything this country has to offer, a monthly budget as little as $1,662 can still provide you with a comfortable lifestyle in some locations!
A small South American country that is sure to enchant you with its cordiality, sociability and courtesy. Here the atmosphere is warm, relaxed and hospitable. And you're sure to feel at ease from the moment you arrive. From its Old-World theaters and operas to its jazz festivals and exquisite restaurants, this country looks and feels like Europe, yet it's much more affordable. And as a resident, you are eligible to participate in the national health care system—which includes a network of free clinics as well as higher-end private hospital associations…
How To Beat The Airlines At Their

Own Game (And Save Thousands

Of Dollars On Airfares!)
11 simple strategies you can use to ensure you pay the absolute lowest possible airfare. (HINT: One of these strategies is the "simple mouse click" solution! And when you put all 11 of these strategies into play, you're looking at saving some serious big bucks each and every time you book an airfare!)
3 easy ways to avoid paying for the "privilege" of traveling with luggage. (Airlines now charge up to $45 for the first checked bag, $40 for the second (or up to $100 for some international destinations) and up to $200 apiece for each additional bag. It can be infuriating! We'll show you three easy ways you can avoid paying for traveling with luggage.)
5 effective ways you can drastically reduce how much luggage you travel with. (Traveling with several bags can be cumbersome… and expensive, too. However, if you pack smartly, you can easily become a "one-bag traveler" and travel around the world much easier and more affordably, too. We'll show you how to do it… without giving up any comfort or conveniences whatsoever.)
The truth about today's independent travel agents… and whether you should still use them to book flights. (Believe it or not, independent travel agents still exist in today's online era. So are they still relevant? And can they still help you save money when booking airfares? We'll reveal the truth about independent travel agents… PLUS seven questions to ask them should you take our advice.)
2 little-known websites that can help you save big-time on international airfares. (These two "alternative" websites will help you identify ALL the foreign airline's best airfares at any given time—something that many of the larger travel search engines don't do.)
What you need to look out for when booking "flexible dates." (One not-so-little-known money-saving travel secret is to book airfares using "flexible dates." Done correctly, it can save you a considerable amount of money… right off the bat. However, you may not be seeing the whole price! We'll show you what to look out for when booking airfares using the "flexible dates" strategy so you can avoid overpaying for your airfares.)
The best website to start your international airfare price search. (These days, there are HUNDREDS of airfare price search websites. It's tough to know where to start… and which websites to trust! One of our editors reveals his favorite airfare search website… how he uses it to compare airfare prices… and how you can use the same website to save money on airfares, too.)
How to use "alerts" to help obtain the lowest-cost international airfares. (Some websites allow users to use "alerts" to watch fares for your frequent destinations. Used correctly, they can help save you a lot of money. We'll reveal our favorite "airfare alerts website"… plus how to use it.)
How to use "online travel auctions" to save a small fortune on airfares! (Used wisely, online travel auctions are one of the very best ways to save hundreds… even thousands on everything from airfares, hotels and more! However, they're definitely not for the timid. We'll reveal the pros and cons of using online travel auctions… how to use them… plus NINE of our favorite online travel auction websites right now.)
One simple money-saving strategy the airlines DEFINITELY don't want you to know! (There's a helpful clause in most ticket-purchase agreements that most travelers don't know about. And it's a GUARANTEED airfare policy than can save you hundreds of dollars in one fell swoop. We'll reveal what it is… and how you can take advantage of it should you ever find yourself in this particular situation. You won't believe it when you find out what it is!)
How to use "travel hacker" strategies to get the very most out of Frequent Flyer Programs. (Today's "travel hackers" use every possible tip and trick to keep their travel costs down. And one of the most effective ways to do this is to know the "ins and outs" of frequent flyer programs. We'll reveal some little-known ways "travel hackers" use frequent flyer programs to buy flights at rock-bottom prices… plus how you can use the same money-saving strategies, too.)
How To Become A "Black-Belt Travel Hacker" (And Triple Your Spending Power Each And Every Time You Travel Overseas!)
A fun and easy way you can explore the world, "shop 'till you drop" and wind up earning enough money to pay for your entire trip. (Best of all, when you travel this way, it makes all of your travel tax deductible!)
A remarkably easy way to connect with locals anywhere in the world you want to go… the day you arrive in a new destination. (Not only will this unique method of traveling give you loads of "insider" insights, lasting friendships, and guarantee yourself a successful trip, but it can also cut your accommodation fees to zero at the same time!)
How to obtain free travel insurance while visiting one of the most expat-friendly countries in the entire world. (You'll be fully covered for 30 days… while exploring this exciting, affordable, and nearby country!)
7 quick and easy ways to ensure you'll pay the absolute lowest price for a rental car… no matter which country in the world you visit. (This one tip alone can save you hundreds of dollars—and a whole lot of potential hassles—on each and every overseas trip you take!)
The three best websites for securing the best deals on hotels. (These websites are convenient, easy to use, and have excellent worldwide coverage. And sometimes, the rates you'll get from these three websites will be so good, even the staff at the hotel won't believe the rate you come in with!)
A sneaky yet 100% legal way you can skip U.S. Customs every time you travel. (It's remarkably easy to pull off. Yet once you start doing it THIS way, you'll wonder how you traveled overseas and back any other way!)
An easy way you can get off the plane and out of the airport in 10 minutes flat. (This travel strategy does require just a tiny little bit of forethought. But once you do it, you'll be amazed how much time and hassle it will save you!)
10 travel apps that will help revolutionize the way you travel. (Our team of overseas writers, expats and correspondents depend heavily on these apps as they travel the world. Now you can start using the same exact apps to help you find the best restaurants… translate signs and menus… find dependable English-speaking doctors… and more!)
A little-known way you can "cut out the middleman" and obtain the best foreign exchange rates each and every time you travel overseas. (Nobody likes to overpay commissions to greedy middlemen or get a lousy exchange rate when exchanging foreign currency. The good news is… when you use this simple strategy, you'll never need to worry about that. This strategy helps cut out the middleman and ensures you'll get the very best foreign exchange rate! Best of all, you can do this from anywhere in the world!)
4 LEGITIMATE ways you can cruise the world for FREE. Imagine cruising around the world to exotic ports-of-call like Trinidad & Tobago, St. Barts, Cartagena, Rome, and Casablanca… and not paying one single penny for it! Turns out there are FOUR legitimate ways you can REALLY do this… and it's a whole lot easier to pull off than you'd possibly imagine!)
How to lose weight every time you travel. (Imagine dining on the world's finest, sumptuous, most decadent cuisine… enjoying every last bite you take… and wind up weighing LESS when you get back home! Use this one little "dining" strategy and you can make this happen every time you travel!)
One of the most affordable ways to enjoy an extended stay in a foreign country. (Use this simple strategy and you'll also gain much richer insights and experiences from your overseas adventures than other "mainstream" tourists. What's more, it will help you build your own "global" network of overseas contacts and friendships.)
The top 10 medical travel destinations. (Whether you are considering moving overseas full-time but need good-quality health care or are just thinking about having some procedures done that won't cost the earth, you'll be pleasantly surprised by the smorgasbord of affordable, high-quality, American-accredited medical options abroad. We'll show you our top 10 most affordable, first-rate medical travel destinations worldwide.)
How To Enjoy A "Jet-Set" Overseas Lifestyle (While Living Or Retiring On A Budget!)
How to cross the Atlantic on a luxury cruise liner for less than the price of a flight on the same route. (Imagine a week-long crossing with plenty of time to take a dip in the five swimming pools, check out the casino, ballroom and theatre, or visit the first planetarium at sea… while spending less than you would on airfare for the same route! We'll show you how.)
How to stay in London's top locations on a budget! (London was recently names the most expensive place to stay in Europe. In fact, prices have risen by 16 percent—up to $196 per night on average—since 2014… making it pricier than Switzerland! But that doesn't mean you need to spend a fortune on hotels if you ever wish to visit London. We'll show you a convenient and affordable accommodation option that can help you stay "alongside royalty" when in London… without blowing your budget!)
How to explore the world "like a celebrity" on a modest travel budget. (One little-known website we like allows you to take advantage of a special type of sale in luxury resorts around the world. And once you sign up for this website (it's FREE) you'll be privy to details of these special sales… and will be able to book high-end luxury places on the cheap all over the world.)
The best place in Paris to shop for authentic BARGAINS! (There's no need to spend thousands of dollars on shopping the next time you go to Paris! We'll reveal one neighborhood in Paris where you can find classic Parisian chic at more affordable prices.)
How to get a custom-made tailored suit or dress made—and delivered to your hotel—for half the usual price! (In one exotic expat haven, one company can make you a silk suit, dress, shirt, ties… anything you want—tailor-made and delivered to your door in as little as 24 hours after fitting… for half what it would cost "off the rack" back home!)
How to rent and live part-time in New Zealand-"The Land of the Long White Cloud." (For outdoor, nature and adventure enthusiasts, New Zealand is tough to beat. It offers some of the most spectacular natural scenery on Earth. Everything from towering snow-capped mountains to beautiful beaches to natural geothermic wonders… it's all here. We'll show you how to spend quality, extended time in New Zealand—and get the very most out of your New Zealand experience—without breaking the bank.)
How to live and retire on "The #1 Island In The World." (Everywhere you look, you'll see beautiful shades of blue from the ocean and land that is deep green and punctuated with flowers. The water is clear and warm and the beaches are white-sand. It's also still very affordable. So it's no surprise Islands magazine named this island the #1 island in the world to retire in 2011. We'll show you where it is… and how you can get everything you need to live well on this tiny island paradise.)
Normally, a book like this would retail for $15. But you can request your own copy FREE today with a special offer I have in the works.
And this deal gets even better, too.
"The Make Money Anywhere" Chapter
After reading through this new book, I called upon our writers, editors and correspondents around the globe to ask what would really make this book complete.
And one of our writers based in Southeast Asia recommended an extra chapter on how to make money from anywhere in the world.
The result… "The Make Money Anywhere" Chapter.
And it details several of the hottest new ways any world traveler or expat can make great money from anywhere in the world right now.
It reveals:
A little-known yet very lucrative writing career in which you don't need any special skills, experience, or education to get started. What's more, you can earn income with this writing career from almost anywhere in the world. All you need is a laptop and an internet connection. The best part? Once you're established, you can earn in excess of $100,000 per year—just like many other "globetrotting" writers I know of are already doing… all over the world!
How to get paid to eat, travel and stay at luxury resorts. What if I told you in a matter of months—weeks, even—you could be traveling the world, writing about your adventures, and getting paid to do it! Well… there IS a way you can do this. And the window of opportunity is STILL wide, wide open. No previous experience is required…and you can get started picking perks in this travel career almost immediately!
How to earn hundreds, even thousands of dollars, from taking simple photos of your travels. If you've got a half-decent camera—or even just a mobile phone—there's money to be made with your photos! You see, there's no great secret to breaking into travel photography—even if you have no experience and only use a simple "point-and-shoot" camera. Photos are used everywhere. Websites, magazines, technical manuals, you name it! And someone has to take those photos. Why shouldn't that someone be you!
How to turn your lifetime skills and interests into a lucrative income abroad. These days, it's easier than ever to earn an income from anywhere in the world. And you can do that by leveraging the skills you already have!
… and a whole lot more.
As you'll see, "The Make Money Anywhere" Chapter is every bit as valuable as the book itself!
And it's not available anywhere else. The only way you can get it is by signing up for the special offer I'm going to make you today.
And that's not all you'll get!
As part of this package I'd like to send you, you'll also receive three (3) of our latest Special Reports:
SPECIAL REPORT #1:
The Easy, Hassle-Free and 100% Legal Way To Go "Offshore"
If you're interested in ways you can not only increase your quality of life by living better for less… but also to perhaps protect your savings, grow your nest egg, and build a legacy for your children and their children… then you'll want to take a close look at this bonus report.
You see, going "offshore" can help protect you against prying eyes… safeguard you against currency devaluation… give you significant tax advantages… expand your opportunities to travel, live and earn income… increase the spending power of your retirement nest-egg… and much, much more.
This special report will show you three simple strategies to help you "go offshore" as quickly and easily as possible… a 100% legal way to earn up to $100,800 per year TAX-FREE from anywhere in the world… the three top asset protection strategies to get your money out of America… how to use a simple but effective strategy to "exempt" yourself from numerous government regulations and escape rising taxes in the U.S. forever…
6 reasons why you should seriously consider getting a second passport—PLUS how to do it…the fastest and easiest ways to obtain an EU Passport so you can live and work permanently in any EU country without immigration troubles… why you should seriously consider opening an overseas bank account… the 8 best countries in the world to open a new bank account… 3 nearby countries with super-attractive, money-saving retirement programs for expats and retirees…
The 7 best countries in the world for starting your own overseas "dream" business… a rather unusual (but easy) strategy you can use to create your own pension plan… the top 4 tax-saving strategies for the coming year…
… and a whole lot more.
And this special report, The Easy, Hassle-Free And 100% LEGAL Way To "Go Offshore", Protect Your Assets And Enjoy Ultimate Financial Peace-Of-Mind is yours, FREE as part of this very special offer.
SPECIAL REPORT #2:
20 Beach Towns Where the Dollar is King
Imagine waking up to the sound of waves lapping the shore right outside your door…
You walk outside to your balcony, smell the salty sea air, feel the soothing ocean breeze caress your face, and check out the morning surf. You go for a morning stroll on the beach and dig your toes into the fine, white, powdery sand… and you ponder a refreshing mid-morning swim… an invigorating barefoot run on the beach… or maybe even a soul-charging surf session. But you brush all thoughts of activity aside to spend the afternoon under an umbrella on a reclining beach chair with an ice-cold drink at your side and your latest book in hand…
At the end of the day friends and family gather to watch the fiery blood-red sunset over the deep-blue Pacific and marvel at Mother Nature's glory. You feast on tasty local delicacies like fresh-caught lobster and organic local produce under a brilliant starlit sky. And it all seems so surreal. And then, you take a moment… and you tell yourself you've got to be the luckiest person in the world to enjoy such a wonderful "beach" lifestyle.
And to think you found your very own "dream home" by this beach… for under $150,000! Sound like a pipe dream? It doesn't have to be. Not with this special report in your hands! You see, our far-flung, tireless team of on-the-ground scouts has discovered not one… not two… not three… but TWENTY beach towns where your U.S. dollar STILL goes a long way.
I'm talking about 20 BEACH TOWNS where you can buy your own premium dream home right by the beach for under $150,000. They've scoured the globe in search of these deals. And they've done this all for you… so you don't have to do the hard work yourself. Instead, you can find out everything you need to know about these 20 beach towns in the Special Report 20 Beach Towns Where The Dollar Is King… right from the comfort of your own home. And you can have this Special Report for FREE as part of this very special offer.
SPECIAL REPORT #3:
The Best Island to Live Right Now-Plus 9 More of the World's Most Overlooked, undervalued, Within-your-reach Island Escapes
If the idea of warm, year-round weather, swaying palm trees, powder-white beaches, glimmering blue seas and a chilled-out, relaxed, laid-back "beach" lifestyle appeals to you… then you should seriously consider giving "island living" a try. That's because when you live on a tropical island, all kinds of new activities and opportunities present themselves.
You could learn how to scuba dive, surf, or sail… open your own beach-based or island-based business… make new friends with a shared love of the beach and island life… watch spectacular sunsets over the sea at your new favorite watering hole… dine on freshly-caught lobster you got straight from the fisherman at the pier… and much, much more.
This Bonus Report reveals 10 tropical islands we strongly believe offer near-perfect island-living for expats—based on the feedback of our team of globetrotting (and island-hopping) correspondents. All 10 islands are places where you can find privacy, peace, a simpler way of life, affordable prices, year-round warm, tropical weather, world-class beaches, plentiful island-type activities, strong communities, and more. And remember, you can claim a copy of Our Top 10 Most Affordable Tropical Islands For Easy-Going, Laid-Back, Stress-Free Living Under The Sun, free of charge.
To take advantage of this special offer I've been talking about, all I ask in exchange is that you agree to take a look at International Living, our monthly magazine.
Normally we charge $69 for a year's subscription. But today—when you request your complementary copy of Your Bigger, Better World: How to Spend Less, See More, and Live Better, you can receive International Living—delivered to your doorstep each month—for just $49.
And in addition to your complementary copy of Your Bigger, Better World, this special deal also comes with the bonus "Make Money Overseas" Chapter. PLUS all three special reports—all of it yours at no charge…
And as you'll discover when you see International Living for yourself, every month, we'll update you on the world's best places to travel, live, retire and start a new business right now… the best-value real estate deals for expats… the best income opportunities for world travelers… the world's best retirement programs… the world's most affordable, first-class health care programs… the best places to start a new business or invest… the countries with the highest quality-of-life… and a whole lot more.
And this offer comes with a rock-solid guarantee. When you request Your Bigger, Better World
To sum up…
For just a $49

today, you'll receive:

** A digital copy of our all-new book: Your Bigger, Better World: How to Spend Less, See More, and Live Better, delivered immediately via email.


** "The Make Money Overseas" Chapter. This includes all the details on several of the very best ways to make money from anywhere in the world right now, also delivered via email.


** Three (3) Special Digital Reports—straight from our far-flung team of experienced writers, editors expats and correspondents:
The Easy, Hassle-Free And 100% LEGAL Way To "Go Offshore", Protect Your Assets And Enjoy Ultimate Financial Peace-Of-Mind
20 Beach Towns Where The Dollar Is King.
The Best Island to Live Right Now—Plus 9 More of the World's Most Overlooked, undervalued, Within-your-reach Island Escapes.
** And a 12-month subscription to International Living magazine. If you like what you see, do nothing, and a new issue will be delivered straight to your door every month.
Plus, we'll give you a special Premium Edition of IL Postcards, too—each day you'll learn about the best places to retire, travel, buy real estate, and enjoy life overseas. This complimentary e-mail service is for magazine subscribers only.

BUT… once you've seen International Living for yourself, if you decide it's not for you after all… that's fine.

Just let us know and we'll send you a refund on all un-mailed issues. No questions, no fuss. Your Bigger, Better World: How to Spend Less, See More, and Live Better, the bonus chapter, the three special reports—they're all yours to keep, no matter what.

It's our way of saying thank you for giving International Living a try.
So… Why Are We Offering This

Incredible Package For So Cheap?

We look at it this way…

When it comes to traveling, living, retiring and earning income overseas, International Living has no peers.

Simply put, we're the best in the business.

This has been our beat since 1979. And we've now got close to 100,000 happy subscribers who have the "inside scoop" on how to live better for less, overseas.

Here's what some of our satisfied readers have written in to us about how International Living has helped them start enjoying a new and better life for less, overseas:

"… they feel like they were written just for me!"

"I can't tell you how excited I've become reading your magazines, they feel like they were written just for me! I am so excited to retire and begin the next chapter of my life!"

—Jim R.

"The information in your magazine is priceless"

"Thank you, thank you!!" I love your magazine and I appreciate your efforts. I hope to relocate to Europe someday and I'm doing travel writing articles where I live in Sonoma County. The information in your magazine is priceless."

—Kimberly D.

"It is as cheap as they say"

"We read the IL article on Cuenca and decided to make a visit. It is as cheap as they say. We've had amazing meals. Breakfast the other day for two people was $4.00! We plan on checking out the real estate next week."

—Brian W.

"Savored page by page, cover to cover"

"I just received my first edition of International Living magazine. And I want to thank you very, very much for such an extraordinary gift. Only a few of the many, many magazines I subscribe to can be described as ones savored page by page, cover to cover. And International Living magazine has easily joined that most favored status of my magazines right out of the box. Again, many, many thanks for a superb magazine!"

—Erik J.

Today, we want to introduce YOU to the work we do, with the hope that you might want to continue reading International Living in the future.

You see, we know that rather than TELLING you about our work… the best way to explain our business is to simply SHOW you what we do.

That's why we're happy to send you this full package for just $69 $49.

If you like our work, great. We'll then hope you'll keep reading International Living.

If not, no worries. Just let us know and we'll buy back all the un-mailed issues. No problem at all.

By the way, we're only releasing a limited number of digital copies of the new book, Your Bigger, Better World: How to Spend Less, See More, and Live Better. In fact, only 1 in every 200 people receiving this letter will be able to claim a copy. That means 199 are going to be disappointed. Don't be one of them.


If you are interested, please act soon.

Get started today by clicking on the Order Now button below.

This takes you to a secure Order Form page, where you can review all the specifics of this offer once more, and enter the details on where you'd like your book and reports emailed.

Keep in mind: You'll receive your book, THREE Special Reports, the bonus "Make Money Overseas" chapter and access to ALL of International Living's research and archives electronically—in a matter of minutes… right after placing your order.

Sincerely,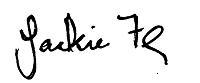 Jackie Flynn
Publisher, International Living