Shops are boarding up their windows, authorities are readying their defences against mass violence, and an "anti-climb" wall is being built around the White House.
This isn't an invasion, it's the U.S. presidential election.
But unlike any other we've seen…
Pandemic…protests…it's been a turbulent year. On Wall Street, traders are extremely nervous. With "buy the stimulus" losing steam, they don't know where to turn.
There are so many things right now that make it feel like the ground we stand on is as thin as a cracker.
But I'm here to tell you that it doesn't have to feel that way…
Truth be told, in the middle of the biggest U.S. election in decades, I'm feeling pretty relaxed about life. When I open a newspaper, check social media, or turn on the TV news, I don't feel like the world is caving in.
That's because I've insulated myself from all possible worst-case-scenarios. I've built a portfolio of income-producing properties around the world that will continue to churn out income long after the next U.S. president has served their term.
And with multiple bases in different countries and on different continents, whatever goes down, I know that there's always somewhere I can go to ride out any storm.
This election week, I want to make sure you're on track to doing that too…
The road to financial and personal freedom starts with knowing that a better, simpler life isn't far out of reach. It doesn't require a large reserve of savings or a massive windfall.
In fact, in the right place, you can escape the chaos for a quieter, more relaxed life…and own your own piece of paradise with miniscule monthly repayments of less than $200 a month.
In my Pocket-Money Boltholes report, I bring you cheap homes from around the world that you can own for less than $99,000. Homes in locations I think offer the most bang-for-buck…with a range of sample properties and some places to get started with your own search.
Consider this the first report of your "election survival pack."
I gave this to RETA members as part of an amazing live event back in April. It was a small component of a huge event that featured four days of live sessions with contacts from across my global beat—RETA members can get the whole event here.
I've now updated my Pocket-Money Boltholes report with all-new bargain listings and I'm sharing it here with you today because I recognize that—especially in uncertain times like these—many of you are seeking a place where we can escape the noise, spend time, sit things out, relax, and enjoy life.
Places like this $100,000 two-bed condo in Costa Rica that puts you at the heart of the popular beach town of Playas del Coco on the Pacific coast. You'll find restaurants and supermarkets nearby and your close to a beautiful beach. ⁠
⠀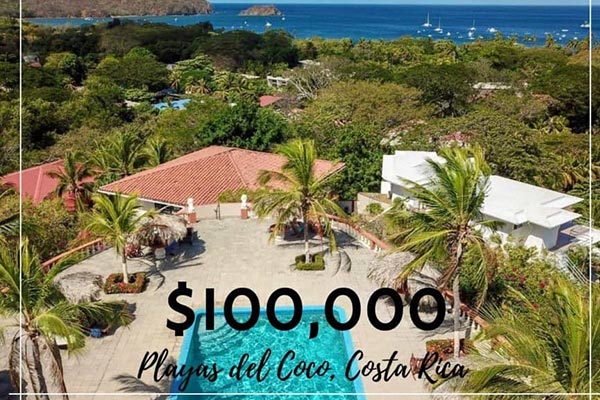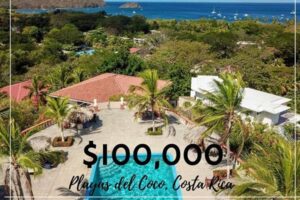 Or a European dream home like this one in Portugal. It's in need of renovation but for just $48,600, you actually get two houses together.
When divided up, you could end up with a two-bed house and a four-bed house. Live in one and rent the other or just have a six-bed house all to yourself.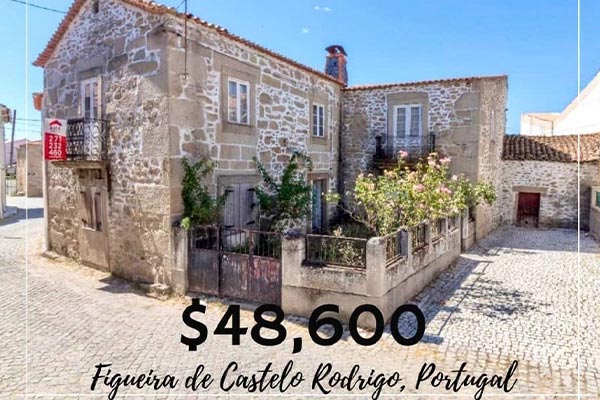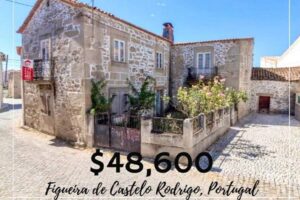 Whatever happens tonight, there are always options for living a laidback life that doesn't break the bank. And you'll find some excellent ones in my Pocket-Money Boltholes report.
Read Pocket-Money Boltholes here, now.
Like I say, with a cheap bolthole overseas you can ride out any storm. But there are many other reasons why you should be considering overseas real estate. From diversifying your portfolio outside the U.S., to getting a path to residency in another country.
Get Your Free Real Estate Report Now
Sign up for our free daily Postcard e-letter and get a valuable free report on the The 5 Best Places to Buy Real Estate In 2023.
Related Articles
The 10 Best Places to Invest in Real Estate