Attractive and affordable, Portugal's a magnet for expats. Rightly so… its prime location on the Iberian Peninsula means Portugal's got the weather of California, but prices that you just can't find in the U.S.
But what if I told you there's a region nearby with all the same pull factors—including jaw-dropping terrain—yet even more affordable?
In this issue, our expert explores this undiscovered Eden… in a story as refreshing as the region's famed cider.
CLICK HERE TO LOG IN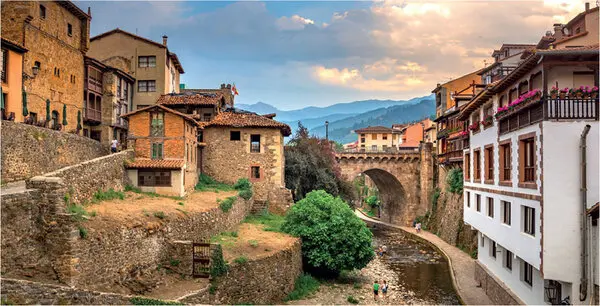 This month, IL expert Seán Keenan takes you from Basque country's biggest city… through coastal surf towns… and farming villages that could be mistaken for the set of The Sound of Music.
This stretch of coastline is "Green Spain"… the north's answer to Algarve.
Here, you're never far from a bustling beach or a secluded mountain getaway. But despite Green Spain's ideal location, the prices are almost too good to be believed… one-bedrooms go for under $500 per month!
Between surf spots and the Camino de Santiago, Seán reports that this is the destination for adventurous expats wanting to settle into a local community. That's you… our reader. And as Seán says, it won't be long before this region generates the same buzz that its neighboring Portugal once did…
Also this month…

Expat Jennifer Sontag traced her heritage to Sicily, Italy. Not only did she end up staying in the same village her great grandparents once left behind, she also became an Italian citizen… and you might be able to become one, too. Learn more here.
Costa Rica is the #1 destination for sustainable tourism… and a new airport is about to bring in even more tourists. Our real estate expert tells you when and where to buy in order to take advantage of this upcoming boom.
"I'm never moving to Denmark," expat Michael Mercado once told his wife. But now, he's living happily in Copenhagen, embracing hygge and a healthy work-life balance. Find out exactly what changed his mind.
Plus: The most cost-effective way to go Greek island hopping… three tips to keep your money safe while abroad… how to ship your stuff overseas… and the inspiring story of one expat whose community taught him to embrace joy after a cancer scare in Niigata, Japan.
You'll find all of these stories and much, much more in your September issue of International Living magazine.