In the Right Spots Overseas,

as Little as $1,625 a Month Can Bankroll a Truly Good Life… Which Means You Can Retire Comfortably on a Social Security Check Alone

Over 3 highly focused days—we'll pinpoint

for you the communities that would suit

you best and hand you a personalized

blueprint for getting there.
Dear International Living Reader,
Retire sooner. Spend less. Live better. That's the end goal.
And there's no question: You can do it.
You can do it whether you're worried about your quality of life on a strictly limited retirement income or just interested in super-sizing your lifestyle and living like a rich man on a middle-class budget. (After all, $35,000 a year goes a LONG way in the right spots overseas.)
You can spend less and live better in all sorts of beautiful, welcoming, good-weather communities that dot the globe from Latin America to Southeast Asia to Europe.
Laid-back beach escapes. Quiet mountain getaways. University towns. Even cosmopolitan cities.
In the right communities, you really can live a richer, more engaging life than you do today…but spend as little as $1,625 a month to do it (housing included).
In other words: Get the destination right, and you could live well on your Social Security income alone.
Of course, you could spend more if you like…and enjoy a genuinely luxurious lifestyle.
On a budget of $2,500 to $3,600 a month, a couple can live extremely well in many places, and afford the sort of comforts only the very wealthy can bankroll at home—perks like a housekeeper to cook and clean every day or a home with a pool and a gardener to maintain the grounds…
The point is, no matter what your budget, in the best-value destinations around the world, your dollars really stretch. And that means you have great options for improving your lifestyle while you trim your spending…
Take these three, for instance…
1) Your Own Caribbean Island Getaway
You might choose to surround yourself by white sand, palm trees, and warm turquoise waters on one of the last affordable islands in the Caribbean. Sound expensive? Don't be so sure…
In this sun-kissed escape I'm thinking of, you could walk the beach every day…go diving…ride your bike to meet friends for coffee or a glass of wine. It's a laid-back existence on this dollop of sand, no question.
And it costs less than you probably think. You could own your own two-bedroom apartment with a big balcony, fully furnished and crisply appointed for just $159,000. Here you're in a complex with a pool, restaurant, and bar. And you're just a two-minute walk to the ocean.
For $249,000 you can own a two-bedroom water-view condo with a balcony off the living room that overlooks the west coast beach and bird sanctuary, with unobstructed sunset views. Here you're actually on a little private island—just four minutes from the main town, but secluded with a private beach, on-site restaurant, pool, bar, spa, tour guides, boat captain, paddle boards and kayaks.
And that good value is reflected in the modest rents you'll find on this sandy enclave as well. You can rent a one-bedroom place right on the beach-fully furnished and newly remodeled—with granite countertops and new furniture throughout, in a complex with beautifully landscaped grounds and a pool with a swim-up bar in it for $1,200 a month.
As one expat transplant there puts it, "Knowing this idyllic lifestyle is affordable helps to keep my blood pressure in check. We spend less than a third of what we did in California without sacrificing on lifestyle. Despite retiring early—in our 50s—we're getting by comfortably."
Of course, a Caribbean island escape may not be on your wish list at
2) An Old World European Escape
If you've always dreamed of Europe—but assumed it would be out of your reach—think again. Whether you travel, retire, or invest there today—you'll find your dollars stretching to an extraordinary degree.
You won't pay more for all the cultural riches, the benefit of year-round sunshine, the great food, and the rest.
In fact, you'll find rents for less than $1,000 a month—in some places half that—and access to good healthcare, too, for a fraction of what it costs in the States.
A couple can live comfortably in one spot we like, for instance, for about $1,700 a month and enjoy sophisticated arts offerings, excellent food, and year-round sunshine.
Golden, sun-drenched ribbons of sand…rugged mountains…windswept plains…tidy town squares boasting fountains carved hundreds of years ago…cafes with tables set in the shade of umbrellas…cosmopolitan cities filled with theaters, museums, and art…
Old World Europe is rich with history and saturated with beauty. And it's not just the surrounds that beckon…
It's the food and drink as well—just-caught sea bass grilled with lemon, garlic, and olive oil…fresh gazpacho…cheeses made from sheep's and goat's milk…puff pastries and custard tarts…
Living here is a feast for the senses…and more affordable than you probably imagine. A casual meal out costs about $13 a person—wine and dessert included.
You can go to almost any farmer's market and take home 5 kilos (11 pounds) of fruit and vegetables for a few euros.
Other costs are similarly affordable. Utilities for a couple will run around $100 a month; groceries around $300; a maid (for three hours, twice a week) about $50; and $200 a month for entertainment.
Expat Annette R. sums up her experience, saying: "[We] realize how richly we can live on our retirement income, beyond all of our expectations."
3) A Sophisticated, Cool-Weather University Town
Of course, not everybody is after a Caribbean beach escape or a European retreat. And that's fine, too…because, as I said, you have lots of options today.
Maybe for you the ideal destination is a highland getaway where the climate is always spring-like-lows in the 50s, highs in the 70s, and you can enjoy some cosmopolitan diversions…but do it on a modest budget.
There's a university town I know that fits that bill nicely. Cobblestone streets wend their way toward grassy riverbanks. You don't need a car there…and there's always plenty to do…symphony concerts…art and history museums…archeological attractions…galleries…
And a couple could live very comfortably from $1,625 a month, housing included.
One expat living there describes life this way: "We start our days [here] with an early morning walk along a pleasantly babbling river…while we marvel at the majesty of the early morning sun as it strikes the mountain tops and the slopes of the city.
"Later we might visit one of the many free or low-cost museums or constantly changing art exhibitions, enjoy a stroll through town, meet friends for lunch, or people-watch in the town square while enjoying an ice cream.
"Life here proceeds at a much slower pace; people know how to enjoy it and each other. And for us, life is good."
Those are just three of dozens of very good options you have in the world today for improving your lifestyle while you keep more of your own hard-earned income in your pocket.
Enjoy a Six-Figure Life on $1,500 a Month
As one happy resident put it:
"I live a six-figure lifestyle on $1,500 a month. I can live here for much less, have a better quality of life, and have full-time help for $200 a month that would have cost $2,000 in Vancouver."
Remember: Retire sooner. Spend less. Live better. That's the big idea.
But the thing is…when you're sitting in miles of traffic on your way to work or sliding your feet into those snow boots yet again…no matter how attractive a low-stress, warm-weather, good-value escape overseas may sound…
It's hard to see how you chart a path to the one that's "just right" for you.
Readers tell us all the time: It's overwhelming.
And that's why most folks don't even try. They simply sit back with a sigh, resign themselves to the retirement they have coming, and file their overseas dreams in the category of "fantasy."
But you don't have to do that. And you shouldn't.
Now there's a fast, efficient, easy way to match that place you dream about—whether it's a beach escape, a highland retreat, or a big-city hideaway—with a real-world community on the ground where you could make it your reality.
Your Personal Blueprint for a Better Life Overseas
Think about it this way…
Imagine how simple it would be if somebody would just tell you where you should go and show you the steps for getting there…
Well I'd like to invite you to join me in "sitting in" for our Conference-on-Demand—which lets you attend, virtually, three intensive, eye-opening days with our experts. We call it…
International Living's…
Retire Overseas Bootcamp Conference-on-Demand
If you like the idea of living overseas…enjoying a bit of adventure…and saving money while you live a more relaxed, fun, fulfilling lifestyle…but you aren't sure about where you should go or how to actually get yourself there…
…then this could be perfect for you.
If you'd welcome a written blueprint—made just for you—that could guide you step-by-step as you pick the place that "checks all the right boxes" for you…and then shows you how to go about setting up your new life there…
…then this deserves your attention.
What I'm talking about, when it comes right down to it, is a simple, effective way to cut an easy path through the forest of options for good-value living that exist in the world today…so you can head directly toward the place that really suits you best, given your budget, the things that make you happy, and what's most important to you.
In the place overseas that's "just right" for you, you could create a life that actually looks like the one you see in your dreams…and you could afford it, too.
It means you could—
Toss out those snow boots, give away your parka, and spend your days in sandals and shorts if you like…
Trade your two weeks of vacation a year for 12 months of sun and sand…in a place where you could live on permanent vacation all year round…and spend less than it would cost you to stay home.
Erase the stress and really relax…spend more time outside, eat better, lose weight, feel healthier, look younger…and enjoy the vibrancy that comes with living a carefree life…
Banish all the worries about affording a decent life…and live in a place where a Social Security check alone can fund a truly comfortable existence (that could include luxuries like a housekeeper, a gardener, and dinners out anytime the urge strikes)…
Ditch the retirement that lands in your lap at home…and create a life, instead, that looks the way you want it to look …
Gain the time and freedom to take up a hobby you've always imagined enjoying, learn to paint, try an instrument…write a book…volunteer…spend time hiking, sailing, diving, golfing, or just sitting on your deck with a good book in hand…
My name is Jackie Flynn. I'm the publisher of International Living, and this Bootcamp Conference-on-Demand, is unlike anything else we offer.
We'll Give You a Blueprint for a Better Life Overseas
We're gathering our top experts from around the world under one roof and asking them to not simply give presentations about the destinations they recommend…but to "hold your hand" as they guide you, step-by-baby-step toward the one that's going to be your best bet for an enjoyable, affordable, great-climate retreat.
We're going to lead you—over three enlightening (but intensive) days—to the spot most worth your attention.
And we're going to show you, specifically, where to go and what to do to get there.
We're literally going to create a personalized blueprint for you.
It means that sooner than you ever imagined…you could be living the good life in a community overseas that truly suits you…
A place where the sun shines all year…
A place where a golf country-club membership for two that would cost you $500 a month at home goes for $288…
A place where you can afford to slow down, take it easy, and spend your days the way you want to…
You give us three days…and we'll hand you the blueprint you're looking for…the how-to instructions you need to easily make your escape to a better life.
We'll make it that simple for you.
We'll Help You Narrow Down, Compare,
Contrast, and Weigh Your Best Options
We'll introduce you to the very best options you have for living a richer, less-stressful, more adventure-filled life…while you spend less than it would cost you to stay home.
But it won't be "information overload."
Everything you could possibly know about hundreds of places on the planet—that's not really helpful, after all. It's paralyzing.
What you need is guidance, answers, good judgment, and advice. And that's what we'll deliver.
We're going to narrow down your choices for you, right up front and then help you home in on the ones best suited to your individual situation, given your priorities, your interests, your dreams, and your budget.
And then we're going to put all these "best options" in context for you, help you compare and contrast the places you learn about, detail who would like a certain place…and why. And, equally important: Who wouldn't like it.
Our experts aren't going to talk in generalities. They'll be focusing in on specific communities you should have on your radar screen.
They know the countries they live in well…and they're going to share the kinds of insider secrets you won't find out about anyplace else, like…
Where in Costa Rica you'll find well-established (but low-cost) expat communities along the Pacific coast—with all the conveniences of farmer's markets, boutiques, restaurants, grocery stores, bars, and souvenir shops…paired with great-value real estate. In one town, for instance, you can buy a 2-bedroom, walk-to-everything condo for $165,000…and rent a one-bedroom, furnished condo for $700 (or even less).
A university town in the south of France where medieval homes overlook the sparkling blue Mediterranean… and you could rent a lovely, furnished two-bedroom apartment with high ceilings and generous windows right in the thick of things for $1,400 a month or a one-bedroom for just $860.
A "snowbird paradise" in Mexico that's actually two friendly waterside towns that boast a mild climate, well-established expat community, and low cost of living. $1,700 a month is plenty to fund a couple's retirement here. And these lively communities offer plenty to do beyond the pretty views—golf, tennis, theater, travel clubs, and more—plus homes start as low as $40,000.
Centuries-old olive groves…dramatic cliffs rising above the turquoise sea…time-burnished towns with ornate baroque architecture…in Italy's up-and-coming region you'll find around 500 miles of coast lined with some of the country's best beaches, enchanting countryside, and small towns and villages where you can snag historic properties that are move—in ready from just $69,000.
Belize's secret seaside retreat…the low-cost, "untourist" escape where you can gain all the perks or Caribbean living-palm-lined coast, turquoise waters, sun-soaked and balmy days—but for a fraction of what you'd expect. (You can rent a place right on the water there for $895 a month.) Plus…a hidden gem of a region full of fruit trees and blooming flowers where couples can live comfortably for $1,600 a month and you can buy a two- or three-bedroom home with a nice yard from under $150,000.
Scuba divers, fishermen, and surfers, heads up: There's an unsung little beach town in Panama you're going to love, where you can rent for as little as $500 a month and on a budget of $1,500 a couple can live comfortably, everything included. This is the land of the entrepreneurial beach bum, and you'll find cute B&Bs, a grocery, a dive shop, and a nice variety of restaurants as well.
Portugal really is Europe's best-kept, best-value secret today—for first-world living at a low cost. (Our correspondent there said her expenses fell to between 1/3 and 1/4 what they were in the U.S.) A couple can easily live in a comfortable apartment, without a car, have funds for entertainment in addition to necessities, for as little as $2,200 a month. In beautiful Porto, one-bedroom rentals in town list from $600, and outside the city center, $355.
From simple bungalows on the beach to high-end villas overlooking the ocean, there's one island off Thailand's coast where the values (amid white sand beaches and warm turquoise waters) are unmistakable. Here you'll find modern hospitals, English cinemas, Western supermarkets, great international restaurants, and seaside pubs to ensure you never miss anything from home. And the best part? With rents as low as $500 a month, you could live comfortably here on a budget of $1,800-$2,200 a month.
If the low-stress, welcoming vibe of a small town appeals to you, consider this village of 8,000 in Ecuador where the weather is spring-like year-round, you can eat dinner for $5 a head, and a typical taxi ride will set you back around $1. Expats say it's like Mayberry—neighbors know each other, folks come to each other's aid in times of need, and children can safely roam the streets. Here you can rent from about $450 a month.
Spain is on sale right now if you're shopping with dollars and the values can be extraordinary…in the right spots. One that deserves more than a passing glance is a big city in a small package right on the eastern Mediterranean, with sandy beaches and warm waters. The plazas are filled with medieval buildings and narrow, winding streets of residences with lovely neo-classical facades. And you can own a two-bed, two-bath apartment in an elevator building here with balconies overlooking the street for about $205,000 right now and rent from $600.
Colombia is a place where you can improve your lifestyle while you slash your spending by 60%. In one super-value city, the temperatures are in the upper 70s F to lower 80s F during the day and the mid-60sF in the evening. At 5,000 feet above sea level, the air is dry and bug free, so you needn't pay for a/c or heat. It's a green city with hundreds of small parks scattered around. The healthcare is excellent. And a furnished, two-bedroom apartment in one of the most coveted areas of the city, can be had for less than $900 a month.
Art galleries, live theater, daily and weekly markets, festivals, gardens, restaurants, street food… if an exotic, warm-weather, low-price retirement in Asia appeals to you, then we might have just the spot. This colonial retreat in Malaysia melds old and new beautifully… and you can rent a rambling apartment of 2,000 square feet from just $690 a month.
Where on the Riviera you can winter over for $3,200 a month… You might be surprised at just how affordable life here can be. In one belle-époque city on the Mediterranean, for instance, you can rent a place with a water view from $800 a month.
We'll tell you about each of those places…and many more in addition. Plus we'll spend lots of time focused on practical solutions for better living overseas, too…
You'll find out about where and how to save on healthcare overseas, for instance. In the right places, you can get the same quality of treatment you'd expect at home (sometimes better)—but at a small fraction of what you pay today.
Just take Mexico, for instance. A hip replacement? Stateside it would be $43,000 to $63,000. In Mexico, it starts at just $9,500. A simple doctor's visit? $31. Mammogram? $60 to $80. Dental crown? $300 to $350. You get the idea…
And we'll focus in on many other questions you likely have as well, like how to find a great rental…how to get your mail…the ins and outs of arranging your finances…how to keep in touch with family and friends… and lots, lots more…
The Timing is Right Today to

Retire Better for Less Overseas

Looking overseas is smart right now.

Across Central and South America, Europe, and Southeast Asia—in countries like Belize, Costa Rica, Panama, Spain, Mexico, France, Ecuador, Malaysia, Portugal, and Colombia—we see windows of opportunity sliding open today.

With our network of experts based around the planet, we're well positioned to notice…and point them out to you…

Plus a dollar that remains relatively strong, is making many places that were already good-value already even more so…it's like finding pockets of the world on sale…

But this is not something you hear much about. The mainstream media is hyper-focused on politics, race relations, and economic woes. We get a lot of inflammatory noise and factoids…and all of it reported as if the U.S. sits at the center of the universe. That's what sells. I get it.

But it hardly paints an accurate picture of what's going on in the world as a whole. Most people…billions of people…live quiet, safe lives in communities where they're busy earning a living and raising their families and spending time with friends and aspiring to live well and create a measure of happiness for themselves.

There's a whole other world out there that most folks never hear about. A world that's safe, welcoming, peaceful, and just waiting for you to explore…

And it's that world we'll bring to you with our Bootcamp Conference-on-Demand, which you can tune into from the comfort of your own home.

It's a world full of opportunity…opportunity to retire earlier, to upgrade your life while you spend less, to take control of what your days look like, to lower your stress level and have the funds (and the time) to relax, travel, volunteer, take up a new hobby…

There's opportunity to invest for profit…to protect your assets…ultimately, to create a life that looks the way you dream it could…
More Comfortable Living, Less Stress…
and Half (or Even Less) the Cost of Home
Just like these folks have…
"We could never have afforded our beautiful home on the beach in the U.S.," says Dean Young, who settled with his wife in Belize. "… we live richer for less. Even our property taxes are cheaper, at only $18 a year."
On their beach, they built a house with a pool and a little guest cottage. They pay $26 a month for internet access and about $1,000 a month keeps them and their many pets well fed. The weather hovers near 84 degrees year-round, and life is truly relaxed.
"I often think of my friends in the U.S. and Canada who are busy running their furnaces to the max and shoveling snow," Dean says. "Here I am in shorts and a tee shirt, watching the moon rise. We love it here. We are at home with the ocean, palm trees, pool…and all of it so affordable."
They're hardly the only ones who have traded up overseas in retirement…
"I love the beach," says Kim Holmes, at the home she shares with her husband Brian, overlooking a dramatic Pacific view in Costa Rica. She says, " We used to live on the beach in Oceanside, California… But here it costs a quarter of what it did there."
While retiring overseas isn't something you hear much about in the mainstream press…those in the know realize how powerful a retirement strategy it can be when you can effectively double your disposable income. Instead of counting pennies, all of a sudden you can relax, afford what you want, live with the confidence that your nest egg will go the distance.
Take Rick and Nancy Delve. They'd been living in the Ventura-Santa Barbara area of California. Life was good there—but it was also hectic, stress-filled, and expensive.
So they headed to Panama. Today their costs are about 40% of what they paid to live in the U.S. And they haven't sacrificed a thing. In fact, they're living better than ever.
Their home, near a crystal-blue brook, overlooks the 9th hole of a lovely golf course. Their windows open to lush, green-valley vistas. The nearby community center houses a state-of-the-art spa and health club. They've got high-speed internet, satellite television, gourmet food…all the comforts of home, but at a fraction of the price.
"It's a lot like the U.S. was back in the 1950s, when I was a kid," Rick says.
He speaks to an important—but often overlooked—benefit of life in many of the best places overseas, which you'll hear about as part of the Bootcamp Conference-on-Demand. It's simpler. The pace is slower. People take more time for relationships, for neighbors, for family.
As a result…and expats say this all the time…people are more gracious, happier, friendlier. Life is less stressful, less rushed, less about "stuff," and more about "living."
If that sounds like a welcome respite to you…then I encourage you to get your hands on a copy of the Bootcamp Conference-on-Demand. We'll reveal the inside scoop on all kinds of attractive communities overseas where you could live a rich and fulfilling life…and spend less than it would cost you to stay home.
Our Mission: Match What You Want with
the Real-World Place Where You Can Find It
We created our Bootcamp Conference-on-Demand to show you how—like the folks you just heard about—you, too, could match the idea of your ideal retirement with a real-world place where you could enjoy it, and save money while you do.
In the best-value destinations overseas, remember, you can live well on a Social Security income alone. On a budget of as little as $1,625, you could cover all your expenses including housing, eat out when you like, travel, and genuinely enjoy life.
With a more generous $2,500 to $3,600 a month to spend, a couple could really live a rich man's retirement…with perks like a housekeeper to clean and even cook a few times a week, a gardener, and plenty leftover for eating out and traveling anytime the urge strikes.
To show you exactly how it's done—step-by-step—you'll hear from our experts from around the world who will share their advice, insights, and recommendations.
You'll hear from…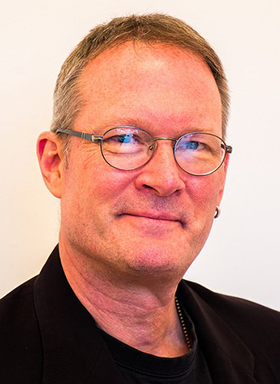 Dan Prescher, IL senior editor. Based in Mexico part-time today, Dan has also lived full-time in Ecuador, Panama, and beyond. He and his wife, Suzan Haskins, headed south after too many cold winters in Omaha, Nebraska. Today, they're our down-to-earth and practical-minded eyes and ears on the ground in Latin America.
Having reported from destinations all across Latin America, there's nobody better qualified to lead you through a comparison designed to help you pinpoint the place that would suit you best.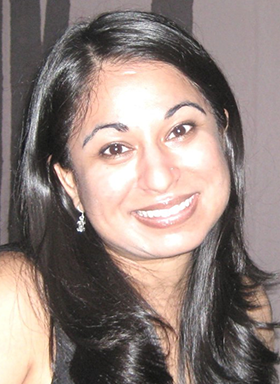 Jessica Ramesch, IL Panama editor. Panama always earns high marks as one of the world's top destination for retirees, in part because of its Pensionado program, which is designed to entice foreign retirees with such perks as 50% off closing costs for home loans…20% off medical consultations…15% off dental and eye exams… 25% off airfare…and more.
Jessica will detail the benefits of this program for you and also point to the very best opportunities in Panama for living-city picks, beachfront havens, and mountain retreats as well.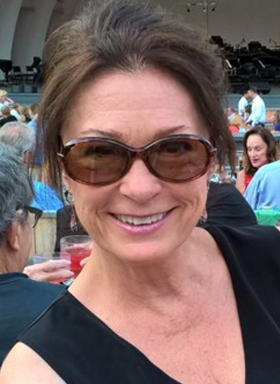 Tricia Pimental, IL Portugal correspondent. Portugal, from its cosmopolitan north to its beachy south, may be the best-value retirement haven you'll find in Europe today and our woman on the ground will show you why. White-washed villages with terra cotta roofs…cobblestone streets and elegant palaces…sandy beaches and green golf courses…
Portugal may be small, but it's rich with variety, filled with friendly locals, and it's a place where you can live comfortably on a budget of $2,200 a month or less, housing included.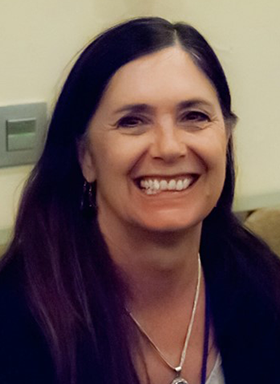 Suzan Haskins, IL senior editor. You'd be hard-pressed to find a more savvy, seasoned expat than Suzan, having lived overseas with her husband Dan Prescher for nearly two decades now—in multiple countries and several communities in each.
Suzan will hand you proven strategies for narrowing down your just-right options abroad in an effective, stepwise way. She'll help you focus on how to get your financial world in order before you head overseas. And she'll give you a roadmap to what comes next—how, practically speaking, you get from the end of our live event to actually enjoying a new, more international life.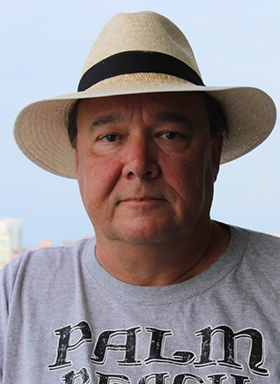 Jim Santos, IL Ecuador correspondent will share his many insights about Ecuador—why this country represents one of the best-value retirement havens on the planet…and help you discern if you'd like it there—or not. From hot-and-sunny beaches to cooler-weather mountain retreats, you have options in Ecuador. And in many of them, you can live extremely well for under $1,845 a month, housing included.
From the music-rich city of Loja to the beaches at Salinas to the highland city of Cuenca and the lush valley of Vilcabamba…expats have settled all around Ecuador and Jim will show you why.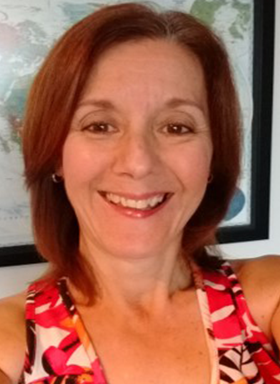 Nancy Kiernan, IL Colombia correspondent. Colombia remains a country largely misunderstood in the mainstream…which, frankly, means opportunity for you. Remarkably sophisticated, you'll find all kinds of interesting options for living well in Colombia, from coffee country to warm coastal retreats to our top city pick: Medellin. Right now the exchange rate equates to great bang for your buck.
In Medellin's best neighborhood, for instance, you'll find you can grab a well-appointed two-bedroom apartment in a great location right near the central park with lots of restaurants, super markets, gyms, and bars nearby for just $127,500 and it's the sort of place you could easily rent out when you're not there.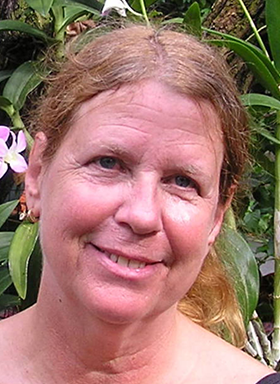 Wendy Justice, IL correspondent in Southeast Asia has been an expat in that part of the world since 2005, based in Thailand and in Malaysia prior to landing in Vietnam. She'll share her many insights about Thailand, Malaysia, Vietnam, Cambodia, and Bali.
If value for money is at the top if your priority list—this is a region of the world that might suit you well. In vibrant Penang, for instance, you could live in a high-rise that looks and feels as sophisticated and swank as something in high-end Miami…but pay less than you would in Boise, Idaho. A couple can live here comfortably on $1,300 a month and that's including rent. Shop at the local markets and a big bag of fresh fruit will cost about $4, reliable high-speed internet is $30 a month, and you can hire a maid for four hours a week for just $12.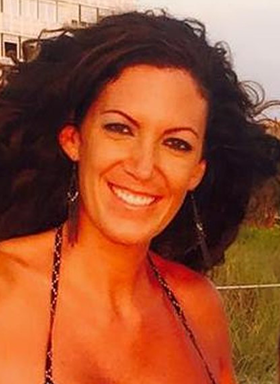 Laura Diffendal, IL Belize correspondent. Here's an interesting fact to chew on: The average condo in Bermuda sells for $850,000…yet you can own a waterfront condo on the beach in Belize's Ambergris Caye (with its palm-lined Caribbean beaches, fine white sand, and turquoise waters) for just $279,000.
For true Caribbean value, Belize is hard to beat…but it's only one of the reasons this English-speaking enclave makes sense today. Laura will talk about why she likes life there…and take you on a virtual tour of a few special spots where you can live better—for less. Like a little-touristed waterfront community where one couple reports, "We live on about one-third of what it cost us to live in Pennsylvania."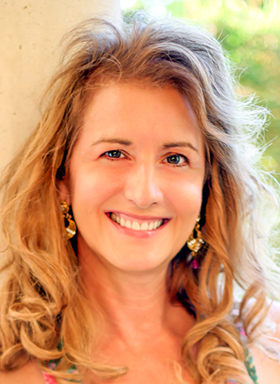 Kathleen Evans, IL Costa Rica correspondent. A native Chicagoan, Kathleen and her husband were tired of the "corporate grind" in the U.S., and began to explore their options with one goal in mind: To find their sunshine and start truly enjoying life. In 2013, they moved to the lively beach town of Tamarindo, Costa Rica on the NW Pacific coast to do just that.
Since moving to Costa Rica, Kathleen has written a novel, hosted a local expat radio show, and traveled extensively through the country. She'll share her own story to, plus a whole basket full of opportunities for you: great-value destinations…good-living options…real-world intelligence…and Costa Rica secrets you won't hear about anywhere else. Plus she'll share his picks for the best coastal deals…the interior, cool-weather towns she likes best…and more…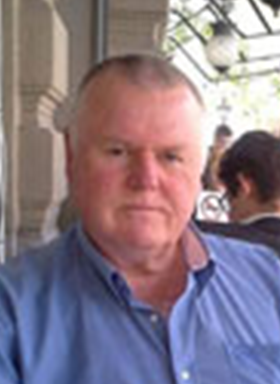 Stewart Richmond, IL France correspondent. France is a land that seduces quietly. One minute you're a tourist, gazing up at the craggy peaks of the Alps, or wandering through a picture-perfect medieval village, or biting into a warm, flaky pain au chocolat in a Parisian café. And the next moment, you realize that you're in love. And you never want to leave.
From sunny Provence to rugged Normandy and everything in between, France offers a sophisticated, foodie, arts-rich culture. And it doesn't have to break the bank. Stewart is based in the south and will be on hand to share his picks for the best-value escapes in this romantic country and help you figure out which one might be right for you.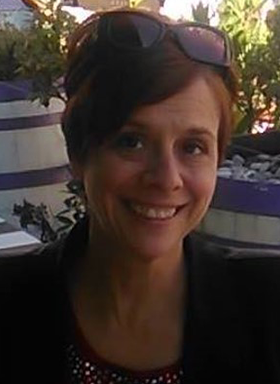 Valerie Fortney Schneider, IL Italy correspondent. The Italian lifestyle is undeniably alluring. A nation that puts emphasis on good food, human interaction, and simple pleasures is definitely doing something right. That's what drew Valerie and her husband in—that and the gorgeous landscapes, historic sights, and the slow pace of life.
Valerie will be on hand to share her passion for Italy—and fill you in on the many lesser-known hideaways where you can still embrace the spirit of the Italian lifestyle without breaking the bank. As Valerie says, "I pay about 75 cents for an excellent espresso, 70 cents for a package of pasta, and can pick up a whole bag full of fruit and vegetables for around $3." There's a distinct difference between "tourist Italy" and "affordable Italy" and Valerie will show you how to navigate this nation, where you can live well for as $2,000 a month, rent included.
And you'll hear from other experts as well…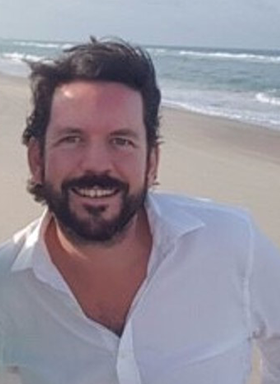 Ronan McMahon and Margaret Summerfield of Real Estate Trend Alert and Pathfinder, International Living's preferred real estate advertiser, will be among those you'll hear from. From them you'll not only get the important insider guidance (and cautions) on buying overseas, but you'll also discover secrets like…
Where—and how—to get in and profit from the micro-condo trend in places that resemble the Londons or Tokyos of 20, 30, 40 years ago. Including an armchair investment that could see rental yields of 12% annually…as well as capital appreciation.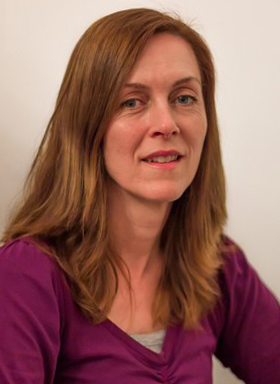 Three reasons why investing in real estate overseas today makes smart sense—in fact, in several key markets, right now is arguably the best timing you'll see in your lifetime.
Fire-sale opportunities in Europe and where, how, and when they make sense. (One property Ronan checked out recently, for instance, was a 5-bedroom villa in Portugal's Algarve that was on offer with a discounted mortgage arrangement for $370,000. It needed a modest amount of cosmetic work, but looked likely to put a smart buyer $200,000 ahead from the start.)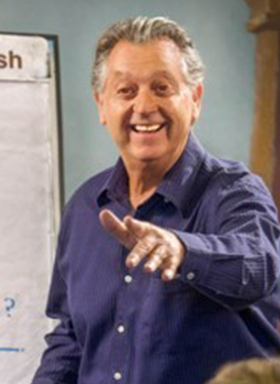 Warren Hardy of the Warren Hardy Spanish School in San Miguel de Allende, Mexico is speaking as well. And if you like the idea of a Latin American retirement…you'll find his guidance invaluable. Many of the countries you'll learn about in the Bootcamp Conference-on-Demand are Spanish-speaking—and that can feel like a roadblock for many folks. But it shouldn't…and Warren will show you why.
His specialty is teaching expats—and he gears his programs specifically for older learners. He'll talk about why it's important that you learn the local language wherever you end up…and will show you—right there on the spot—some tricks to make it a lot easier than you imagine.
Beverly Nelson, Ph.D. and Michael Bartlett from Life Path Center in San Miguel de Allende, Mexico, will talk about how to manage (and make the most of) the emotional challenges and benefits a move overseas can deliver.
Maybe you're a little scared. Maybe you're excited but your spouse is skeptical. Going abroad can be as intimidating as it is invigorating and so Beverly and Michael will give you some tools you can use to focus on starting anew with purpose, reinventing yourself, and deliberately crafting your life so that it looks the way you want it to look.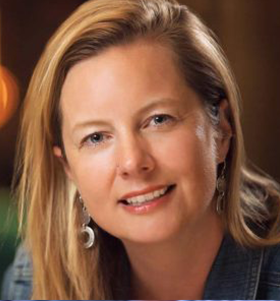 Beth Carson, author of Profitable Vacation Rentals Abroad will be speaking about the insider strategies she's perfected for turning vacation rentals into cash machines.
Your overseas home could do more than just pay for itself…it could actually earn you an income—often a very nice one—when you're not there enjoying it. Beth will talk about how to choose a property and what to do with it when you have one. Plus discover ways you can turn your house back home into a money maker, too, and use your U.S. property to fund your travels.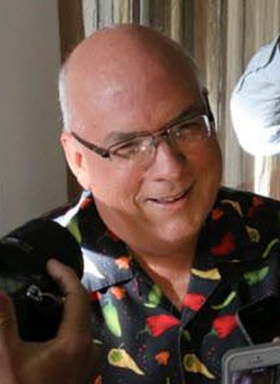 Winton Churchill, founder of Barefoot Consultants, will show you how you could add to your retirement funds—and even bankroll your life overseas—with an income you take with you wherever you decide to go.
You may not think you have a "portable" skill, but don't be so sure.
Winton will show you how you can tap into the 30-70% of opportunity most folks leave on the table.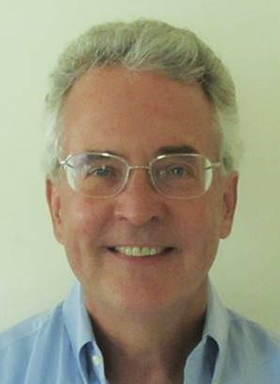 Steve Garfink, author of Retire in Luxury on Your Social Security, will talk about what, specifically, you can do to ensure you're positioned to claim the maximum retirement benefit due to you.
Experts say couples leave an average of $120,000 in benefits unclaimed… simply because they don't know to ask for them.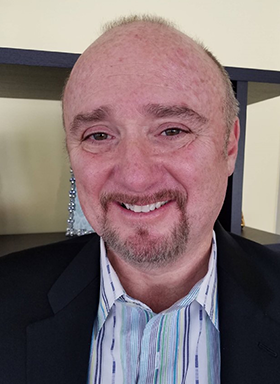 John McGee, President of Expat Global Medical, a firm that focuses on offering medical insurance for expats, will share his insider strategies for getting quality, affordable health insurance that's customized for your particular needs.
He'll talk about the benefits—and pitfalls—of different kinds of coverage and help you understand the lay of the land so you can begin to identify your own best strategy for insurance and care when you're living and traveling overseas.
And the speaker list for this Bootcamp Conference-on-Demand goes on…with attorneys joining us from the countries where they work…developers…investment experts…real estate agents…and more…
Answers to Your How-to Questions

to Jump Start Your Life Overseas

This program is unlike anything else we've ever created, really. There's no better forum on Earth to help you identify the opportunities that make the most sense for you.

Last year's program (only our second ever) was extraordinary—and this year's is going to be even better. We've tweaked the content to make it even more accessible, we've added speakers, we're talking about more countries…

In addition to the location-specific presentations, we'll cover lots of other live-overseas how-to's as well, like…
How to navigate your healthcare options and figure out your best path for insurance and access to care, given your personal situation and priorities.
Should you buy or rent overseas? "It depends" is often the answer…so we'll show you what it depends on, exactly…explain how to choose, and then how to find the housing you're after at a good price in a place you'll like…
How to get your financial world in order so you're not only set to go overseas…but you have a realistic, workable plan in place for managing your finances from abroad as well…
What will you do once you get overseas to stay engaged, feel connected, and enjoy yourself? We'll talk about everything from how to find and join expat groups, to how to tap volunteer opportunities, how to pursue hobbies you're interested in, and lots more…
How you can earn overseas and fund a life that looks the way you want it to look. With technology making earning from anywhere easier than it's ever been, you may be surprised by the many ways you can get paid overseas—doing things you enjoy on a schedule you set. If you like the idea of earning on your own terms, you'll want to make sure you're in the room for this eye-opening discussion.
Creating your own personalized go-overseas timeline and the insider's guide for putting your plan in motion and keeping it on track—so you get from where you are now to where you want to be quickly, easily, and enjoyably.
Fundamentally, this Bootcamp Conference-on-Demand is about connections. Because we don't just help you identify the places overseas today that are the best match for your interests, likes, and needs…we also hand you the connections you need to get there, on the ground, efficiently.
It would take you months—really, years—to track down all the people you will hear from in this powerful package.
Hear Directly From the Experts
Throughout the program, we'll dive into the specifics on how to best define what you're looking for in an overseas haven…you'll hear from our in-country editors and all the other experts, including attorneys, financial advisors, real estate experts, and more.
We'll walk you through the important process for getting from where you are to where you want to be.
And it won't just be one speaker after another. We'll have group discussions too. We'll make it easy for you to compare, contrast, and weigh your options for better-value living overseas. We're capturing every last minute for you to benefit from, just like you're there in the room.
Come Away with Your Own,

Individual Retire Overseas Blueprint

In addition to all the "hand-holding" our experts will offer you through their presentations, workshops, and group discussions, we'll give you another, super-powerful resource as well.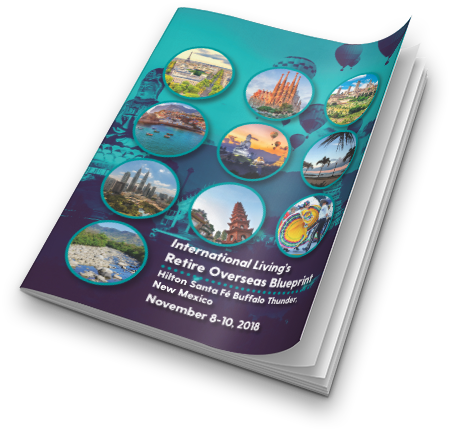 We call it International Living's Retire Overseas Blueprint…and when you order the IL Retire Overseas Bootcamp Conference-on-Demand, we'll ready a copy especially for you.
It's not available to the general public. We created it for event attendees, specifically. But as a "virtual attendee" with our Bootcamp Conference-on-Demand, you'll receive a copy as well.
This Blueprint is as much a workbook as it is a guide to the countries and opportunities you'll explore as part of this Bootcamp Conference-on-Demand experience.
As a companion resource for this Bootcamp Conference-on-Demand, it includes not only important country-specific information, details, recommendations, and contacts that go along with each expert's presentation…
But it's also full of worksheets and questions for you to consider.
The Blueprint is what I think of as a "living document," which means as you work through it with our experts' help, it will begin to point you down a specific path.
But your path will be your own. You have your own ideas, your own priorities, your own set of circumstances…and those drive the direction you head in.
We'll work with you to help you make sense of your best options…and using the Blueprint, you'll literally begin to circle on the map the spots you should be focusing on.
You'll find the Retire Overseas Blueprint full of…
Interactive elements designed to help match your dreams about life overseas with the specific place (or places) where you could make that dream real.
Your step-by-step guide for what to do first, second, third, and so on so you can smoothly transition from where you are now to where you dream of being.
A cheat-sheet that gives you a checklist for planning your escape overseas.
In-depth country reports on Belize, Costa Rica, Panama, Spain, Mexico, Ecuador, Malaysia, Portugal, France, Italy, and Colombia that function as written companions to the presentations our experts give—so you have a detailed reference you can refer to later.
Our rolodex of contacts you need to help you get overseas quickly, efficiently, and with as few hiccups as possible.
And more…
If we were to sell this Retire Overseas Blueprint in our bookstore, we could easily do so for more than $100. And it would be worth every penny. It's the ultimate, user-friendly guide to efficiently, seamlessly creating a better life abroad.
Though, frankly, we won't ever sell it that way. It's designed specifically as an integral companion resource to conference attendees and for anyone who purchases the Bootcamp Conference-on-Demand package and so that's the way we're keeping it.
You'll Be Prepared… Whether You're Ready
to Retire Now or You're Planning for the Future
With our Bootcamp Conference-on-Demand we'll give you every tool you need to be confident you've targeted a place in the world that makes good sense for you to live better and spend less. And you'll know exactly what to do to get there.
We've anticipated questions you may not even know you have. And we've made sure they'll all be answered by the time you've gone through it.
If you were to fly around the planet trying to figure out the spots most worth your attention, it'd take you years to narrow down your options and it would cost you tens of thousands in airfare alone.
Plus you'd spend thousands more trying to track down and learn from the best contacts in each place. And it's hard to know who the best contacts are.
With our Bootcamp Conference-on-Demand, you gain in one place—all the intelligence you need to draw a line to the destination that's right for you and all the step-by-step guidance and reliable contacts you need to get there.
Our experts live in these places we recommend around the world, they travel throughout them regularly, they know the reliable contacts and have done the hard work of separating the best ideas and opportunities from those not worth your attention.
In other words, we've invested the time, money, and effort…so you don't have to.
If you'd joined us in person in Santa Fe for this live event, you'd have paid as much as $945 per person. And that's before airfare, hotel, meals, and so on.
Still—as attendees will tell you—it's worth every penny…and then some.
You Gain Incredibly Useful (and Valuable)
Resources…for Pennies on the Dollar
But you don't need to spend anywhere near $945 to come away with all the same insights, all the same answers, all the same intelligence that the folks in the room with the experts benefitted from.
We'll give you everything but the cocktails, really. And it's all yours right now…on-demand.
We've created professional recordings—video and audio—of everything with the slides edited in so you can watch and listen just like you would if you were there at the event.
In fact, because you can replay anything you want and you can start and stop as you like, you're really in the driver's seat. You might argue it's an even better experience.
Because you can soak in the material you're most interested in—and do it in the order you want to, when you want to, playing and replaying sessions as often as you want to.
And you don't have to sit through the program all in one fell swoop, either, as you would if you'd attended live.
From a content point of view, this is—without question—the next-best thing to being with us in at this event in person.
Plus, instead paying $945 for a seat, you can log all the same secrets, tips, insights, and real-world guidance for less than one-quarter that price.
With IL's Retire Overseas Bootcamp Conference-on-Demand, you gain more than 18 hours of insights and insider information…current, up-to-date intelligence about what's going on overseas right now.
That includes not only all the country-specific presentations, but also important insights about your visa options, healthcare choices, property rights, that world-class retirement programs, the best communities for expat living…and much, much more.
Plus, along with the full audio and video presentations of every individual speaker, every group discussion, and every workshop session included as part of your Bootcamp Conference-on-Demand package, you'll ALSO get the complete package of materials those who attended the conference in person received—
Copies of all the speakers' handouts
Every single PowerPoint and visual presentation
Full Speaker Bios and details about each one's expertise and qualifications
A complete Contact Rolodex so you can follow up with any speaker with any additional questions you may have.
PLUS, of course, you'll also receive your own copy of the interactive workbook, our International Living's Retire Overseas Blueprint.
Reserve Your Bootcamp Conference-on-Demand
Package NOW
This is a resource that really can put you on the fast track to the place overseas that's right for you.
If you're at all interested, just take a look.
It Comes With Our 100% Satisfaction Guarantee—
Which Means You Have Nothing to Lose
This Bootcamp Conference-on-Demand is 100% guaranteed.
That means we guarantee that the guidance, advice, information, insights, secrets, tips, and more that you'll glean from our experts is designed to take you seamlessly from where you are now—to that place overseas that's just right for you.
But if you decide—for any reason—that this Retire Overseas Bootcamp Conference-on-Demand package isn't right for you after all, just let us know within 30 days of receiving the package and ask for your money back.
We'll return every penny. No fuss. No questions asked.
Fast-Reply BONUS
$100 Voucher for Any Live IL Event
And to sweeten the deal: When you order Bootcamp Conference-on-Demand today, we'll ALSO toss in a $100 voucher good toward any upcoming International Living conference.
You can use it to attend next year's Retire Overseas Bootcamp Conference (or any future IL event you may be interested in). There is no expiration date on this voucher. It's good forever.
There will not be a more affordable time to reserve yours.
So please do so now…
If you're ready for answers…ready to pinpoint the spot that's right for you…ready to get an actionable blueprint so you have a path to follow from where you are now…to your ideal retirement locale overseas…
Then I hope you'll give IL's Retire Overseas Bootcamp Conference-on-Demand a try right now. Because in your just-right place overseas, the climate will put a smile on your face…the cost of living will allow you to live better than you do at home…and you'll have the time and freedom to create a retirement that matches the one you see in your mind's eye.
Sincerely,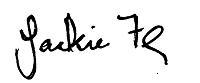 Jackie Flynn
Publisher, International Living
P.S. Retire sooner. Spend less. Live better. You can do it. And you can do it in all sorts of beautiful, welcoming, good-weather communities from Latin America to Southeast Asia to Europe.
Laid-back beach escapes. Quiet mountain getaways. University towns. Even cosmopolitan cities. From Caribbean Belize to sophisticated Spain…from cosmopolitan Panama City…to mountain-town Ecuador…or exotic Penang…and well beyond…
In the right places—and we'll show you exactly what they're like and where they are—you really can live a richer, more engaging life than you do today…but spend as little as $1,625 a month to do it (housing included).
That means you could live well on your Social Security income alone.
On a budget of $2,500 to $3,600 a month, a couple could enjoy the perks of a rich man's life…a six-figure retirement on less than $50,000 a year.
In the best-value destinations around the world, your dollars really stretch. And that means you have great options for improving your lifestyle while you trim your spending…
In International Living's Retire Overseas Bootcamp Conference-on-Demand—we'll walk you through the options that are best for you.