There's Something About France that Few People Know...
France, with its reputation for glamour and the finer things in life, leads many people to cross the country off their retirement destination list, assuming that they could never afford to live there. But that's a mistake.
Whether you dream of a city pied-à-terre…or a rambling farmhouse among the sunflowers…or a village house wrapped in wisteria-hung memories of long ago, France is far more affordable than you might think. In fact, there are many parts of the country where habitable homes in storybook settings cost less than $170,000.
There's a region in the sunny south, for example, that offers a wonderful warm climate year-round…delightful medieval villages brimming with sun-baked old stone houses….white-sand beaches and winding mountain trails…large cities and tiny hamlets…and that's virtually a stone's throw from the Spanish border. The region is called Languedoc-Rousillon, (also called Occitanie), and—for now—prices are still reasonable…
If you prefer a cooler climate and a more pastoral setting, look to charming Normandy. Just two hours from Paris, this region is filled with half-timbered houses, often set on acres of emerald fields that seem straight out of a fairytale. There's also a fascinating history, flavorful rustic cuisine (think apples, poultry and creamy, fresh dairy), romantic windswept beaches and exquisite coastal towns… It's the perfect place for a vacation retreat or a tranquil year-round home.
For mountain-lovers, the Rhône-Alpes region of France may be like a dream come true. Here you'll find clear blue lakes and country landscapes that offer riveting views of the sharp peaks of the Alps, and a number of towns, from Grenoble to Lyon, that are as lovely as they are lively and affordable.
And all this is just for starters. There are scores of other reasonably priced "hidden corners" of France that most foreigners know nothing about.
Pros & Cons of Living in France
By Tuula Rampont
Climate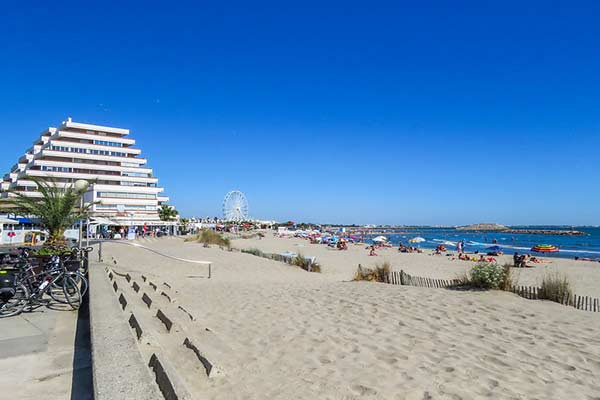 Pros: France is the largest country in Europe and the most diverse—German influences exist along its northern border, Spanish notions in the south, and an "Italian touch" extends from Nice to Marseille. Not to mention influences from Belgium, Switzerland and Luxembourg, which share its borders. The country's weather is likewise just as diverse—you'll find sunny skies in southern France, cool and rainy weather in Paris and the northern regions, and snow in the Pyrénées and French Alps.
Well-known for its sunny, warm climate that sees more than 300 days of sunshine a year, the southeastern part of France, namely the Provence-Alpes-Cote d'Azur region, has the nicest weather in the country. Other mild, temperate areas include the area around the Languedoc-Roussillon (the region known as Occitanie), the southern part of Nouvelle-Aquitaine (Biarritz and other beach towns along the coast), and the Dordogne-Limousin in south-central France.
Cons: The northern regions of France have some of the most attractive, and visually stunning, cities in all of the country… but their climates are for fans of cooler, greyer weather…which often includes snowfall in the winter months. The area around Paris, called L'Ile de France, is one such area, as well as the Grand Est (Lorraine, Alsace, and Champagne) and the Hauts de France (the northernmost region, which includes the city of Lille).
Cost of Living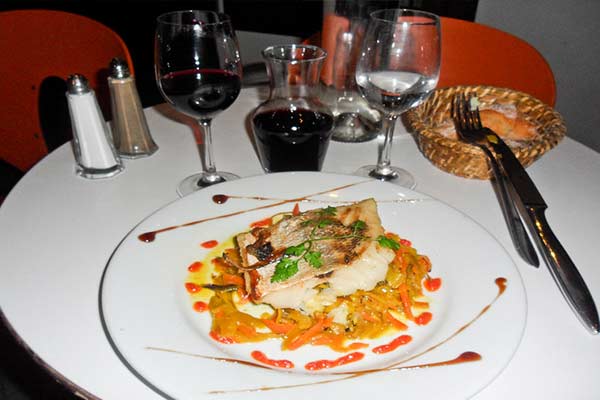 Pros: While the cost of utilities (gas, electricity, heating), phone service (mobile devices), and entertainment (cable and internet) is quite similar to that of the U.S., the real savings from living in France comes from housing costs and healthcare. If you avoid the popular coastal hotspots along the Cote d'Azur, the center of Paris, and other large cities (like Lyon and Marseille) you can rent or buy in France for 25% to 50% less of what you'd pay in the U.S. for a similar property.
This obviously doesn't include all of the country, but opportunities exist for a low-cost retirement in the Languedoc-Roussillon (Occitanie) region, the area known as the Dordogne-Limousin, and in the countryside of Provence… as well as other cities around France.
France's healthcare system, is available to everyone after three months of living in the country. Costs are fixed by the state, and 70% of doctor's visits and 80% to 100% of prescription drugs are covered. France does not tax U.S. social security or other forms of passive income, so expat residents are charged roughly 8% of any other income they declare for healthcare, a surprisingly good deal for the level of service and benefits you receive.
Cons: If you have your heart set on living in the heart of Paris, it will cost you as much as renting or buying in New York City. Other sought-after towns in France are not nearly as expensive, but some—like Nice and Cannes—come close. The low housing prices in some of the regions of southern France are incredible, and you can find even better deals in many of the towns of the north—in the Normandy, Picardy, and the Lorraine areas for starters. Unfortunately, the north is known for its cold and rainy climate, which makes it a less desirable place to live than southern France.
Safety and Security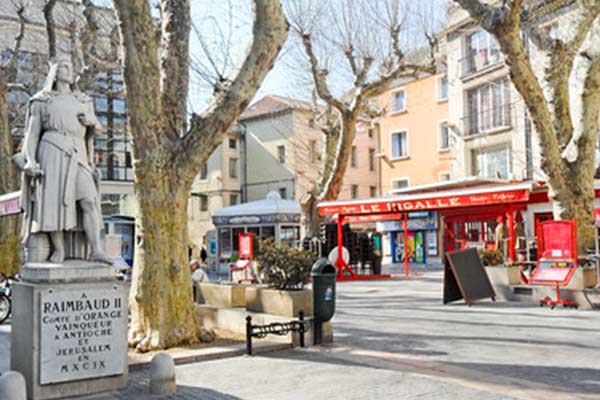 Pros: France is a very safe country and violent crime is very low. There is no right to bear arms and there is little interest in firearms—access to guns is tightly regulated and controlled. As with major cities in the U.S., it is recommended to avoid certain neighborhoods where criminal activity is possible.
French safety concerns are mostly focused on residents driving habits—respecting the speed limit, distracted driving, etc. If you come to France, you will see many public service announcements on this topic.
Cons: Incidents of petty theft and drug-related crimes are the security issues that are most common in France. Again, avoiding the areas known for this kind of activity is the best safety measure for residents and visitors alike.
The French government has tightened security after the terror-related crimes that took place over the past several years. It's important to stress that, while devastating, these were isolated incidents, which haven't detracted from the overall safety of the country.
Medical Care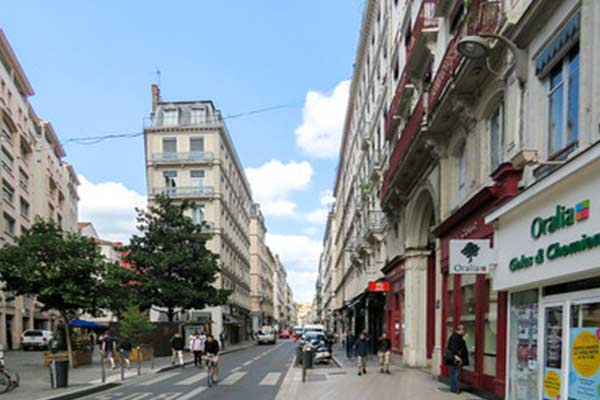 Pros: There's a lot to love about France's healthcare system. It's easy to access… a green "social security card" is issued to you after three months in the country. Swipe it every time you see the doctor or the pharmacist and your reimbursement goes directly to your bank account. A standard doctor's visit is $27, a specialist's visit is $55, and 70% of that amount is reimbursed. It's also high quality. France has excellent doctors, nurses, physical therapists, dentists, and top-notch teaching universities, which are open to the public for treatment of medical conditions by experts in the field.
Cons: When you live abroad it's pretty much a given that not everyone will speak English. Such is true of many doctors in France. You can search expat sites in your area to find English-speaking practitioners, which might require driving to the next town over or taking your French skills to the next level.
Activities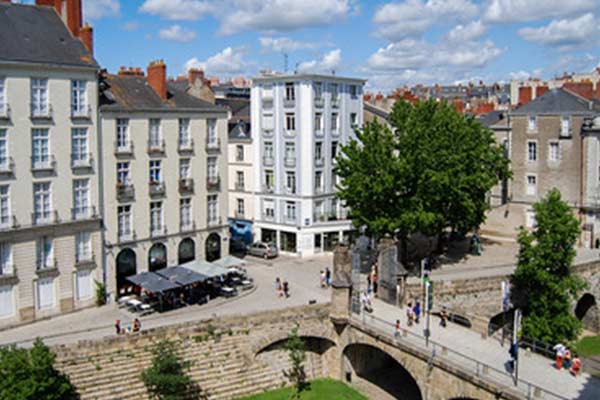 Pros: France has activities—sports, hobbies, clubs and organizations, volunteer opportunities, and education courses to fit every interest and knowledge level. The French love the outdoors and are very active year round. Whether it's kayaking or paddle-boarding in the summer, walking/hiking in the spring and fall, and skiing in the winter, they love to be out in nature. And with such beautiful landscapes throughout France, who can blame them. Cycling (they're crazy about the Tour de France), golf, and tennis are also popular pastimes and easy to practice.
The French are also fans of intellectual pursuits. Public libraries and bookstores often host book clubs and lecture series. If you'd like to improve your French, language classes are available around the country at local universities. And I'd be remiss not to mention two activities that form the real "heart" of what the country holds dear—cooking and wine studies. Somehow, someway, it seems every French person knows how to bake a soufflé and which red wine to pair with Boeuf Bourguignon. You can wind up a master dessert-maker (pâtissier) or amateur chef in no time.
Cons: Many activities in France are free, especially the outdoor kind, but if you want to play golf at a top-notch course or join an elite tennis club, it will cost you a lot more. The prices of local classes; dance, language, crafting, cooking, etc. are generally posted on a city's or village's municipal website with the fees listed for each activity.
Find Out More From Our France Correspondent