In International Living's Annual Global Retirement Index 2021, we ranked the 25 best retirement havens in the world, where you can live comfortably for less than you can in the U.S. And while all of these destinations are affordable, we have ranked the most cost-effective havens in the "Cost of Living" category of the Index.
This is possibly our most definitive category in the Index, due to the ease of getting hard numbers. Each of our on-the-ground correspondents fills out an extensive cost-of-living questionnaire, tailored to the needs and wants of an expat retiree. The category evaluates things like day-to-day expenses—groceries; rent; movie theater tickets; eating out; garbage collection; gas; gym membership; even the cost of a flight back to the U.S. and all the hidden and often unconsidered costs.
Affordability is one of the most important qualities of a great retirement destination, especially if you're trying to stretch savings, pensions, and Social Security as far as possible.
Here are the five countries that score highest in the Cost of Living category of the 2021 Annual Global Retirement Index. (Note: #4 is a tie.)
#4 Ecuador (tie)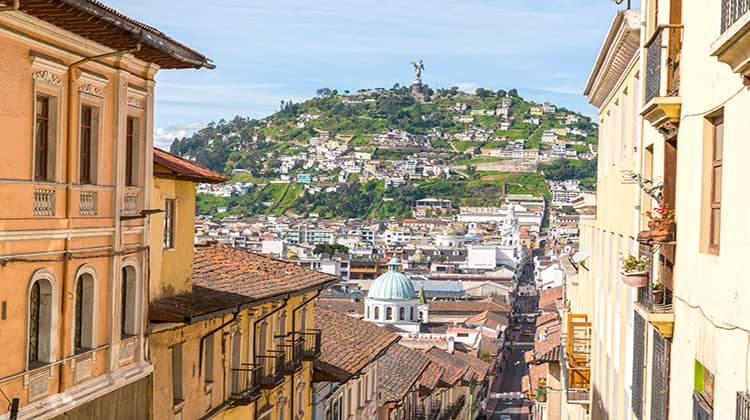 Ecuador is one of the least expensive countries in the world in which to live. Everything from the price of real estate and rent to the cost of hiring a full-time maid and dinner out is lower.
And you won't have to forego First-World conveniences in major cities like Quito, Guayaquil, and Cuenca. New cars are common, including several brands made in Ecuadorian factories. Almost everyone owns a cellphone (or two), and internet connections are easy to come by.
World-class restaurants serve excellent meals, yet you'll be hard-pressed to pay more than $50 for dinner for two—with drinks included. It's not difficult to live on less than $20,000 per year, and you don't have to live a frugal lifestyle to do it.
Additionally, the low cost of living in Ecuador allows retirees to increase their travel, take up new hobbies, and generally enjoy a better quality of life. Ecuador offers something for everyone, and at prices unheard of in North America and Europe.
Donna Stiteler, IL Cuenca Correspondent, grew up in St. Petersburg, Florida, where seniors flock to retire, attracted by the warm weather and lack of state income taxes. But she embarked on a new journey in search of somewhere cheaper to live in 2014—in Ecuador.
"When I tell people I easily live off $1,800 a month, the first response is usually….what's the catch?" says Donna. "I respond by telling them it's what I don't spend that helps me live off of my social security.
"I do own my house but with rents averaging around $450 a month, housing is affordable. I don't need a car because Cuenca is a walkable city and if I don't feel like walking, taxis run around $3.50 to get almost anywhere in town. Public transportation costs 35 cents for a bus or train ride.
"I live in the Andes where temperatures run in the high 50s F in the morning and rise to mid-70s F during the day, so there are no high electric bills—mine averages around $70 a month compared to the $400 I paid during hot summers in Florida."
Although Ecuador is a developing country, you will find first-rate medical care here, particularly in the major cities.
Donna says, "I use the social healthcare program that runs me $74 a month. I sometimes pay out of pocket for healthcare because it's 80% cheaper in Ecuador, so it's like having healthcare as soon as you walk off the plane. If I want to pay out of pocket for a specialist, it runs $40 for the doctor's visit and you don't have to jump through a complex medical system to get an appointment.
"So, the catch is there's no catch. It's an affordable lifestyle in Ecuador."
Full Cost of Living in Ecuador here.
#4 Cambodia (tie)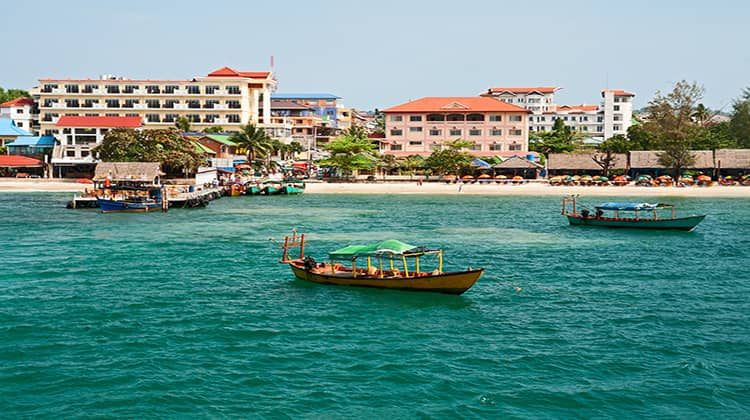 You can see progress happening before your eyes when you come to Cambodia. Phnom Penh, the capital city of this small, sparsely populated country, is alive with new Chinese-financed high-rise buildings, its first JCI-accredited hospital, and an improved standard of living among her people. Once one of the world's poorest countries, it's now considered to have a lower-middle-income status.
Though the country is advancing, the cost of living is still extraordinarily low when compared to the U.S. You can go to a restaurant and have a three-course dinner without breaking the bank, and your beer costs practically the same as a big bottle of water.
"One of the best values, if you're living in Cambodia, is the low cost of your rent," says Wendy Justice, IL Southeast Asia Correspondent. "Prices for apartments with Western amenities in the heart of cosmopolitan Phnom Penh start at less than $300 per month; spend around $600 and you'll be living in a comfortable, middle-class area with all the conveniences you need and maybe a few extras, too.
Phnom Penh is the largest city in the country and offers a diverse mix of historic cultural landmarks, French colonial buildings and grand boulevards, traditional markets, pagodas, and palaces.
"One of the most enjoyable activities in this city is taking a stroll along the boardwalk at Sisowath Quay; pull up a chair at one of the many bars and restaurants, and cool down with a cold Angkor beer for $1. The fantastically ornate Royal Palace and the chaotic night market are just down the street, too."
Kampot is a town of about 50,000 about three hours southwest of Phnom Penh near the Gulf of Thailand.
"This is another place with lovely French-colonial architecture, surrounded by pepper plantations and some of the friendliest people around," says Wendy. "The cost of living here is reasonable by any measure. Imagine having a comfortable place in the center of town for $300—an area that's popular with the expat community and minutes away from the beach and Bokor National Park—a must-see if you're in the area."
So while the cost of living in Cambodia may be one of the lowest in the world, the quality and standard of living remain extremely high, leading to more retirees and expats choosing to make this country their home each year.
Full Cost of Living in Cambodia here.
#3 Bolivia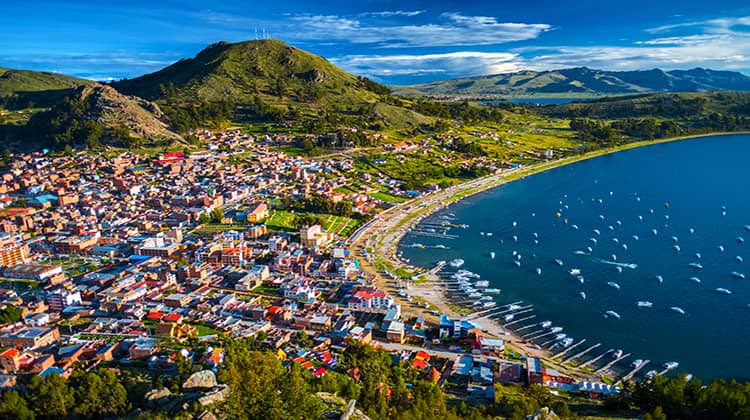 Bolivia is not on the radars of most potential expats. Yet, this landlocked South American country surrounded by Peru, Argentina, Brazil, Chile, and Paraguay offers a lot of advantages… not the least of which is one of the lowest costs of living of any country that International Living covers.
A retired couple can live on $1,000 or less per month, all in. During research trips, IL correspondents have met retired singles living on $500 per month. How is this possible?
Let's look at some typical costs in popular destinations like Tarija, a mid-sized city of 400,000 in the far south with a temperate climate and its own wine country; Cochabamba, a thriving metropolis of 700,000 in the foothills of the Andes and a commercial center; and Sucre, a historic colonial city with 300,000 residents designated as a UNESCO World Heritage, which makes it popular with tourists.
"I met two single retired women, one who owned a home in the countryside, the other whose rent was $125 per month for a two-bedroom home in the colonial center of Sucre. Both have a monthly budget of $500 to $600," reports Jason Holland, IL Roving Latin America Editor.
"There are a few reasons why Bolivia is so affordable. It's still very much a developing country; it's one of the poorest in the Western Hemisphere. Tourism, which often drives up prices, is very limited. And there are few expats, which also helps keep prices low, especially for things like housing.
"Those pioneers who've made a home there enjoy a great lifestyle for less because even if it is a bit rough around the edges, it still has plenty of modern conveniences and amenities in the cities. It's surprisingly sophisticated. You can stroll through modern shopping malls, go to fancy restaurants, chill out in trendy cafes, and buy imported items in large supermarkets.
"Of course, still plenty of traditional markets, indoor and outdoor, where you can buy your groceries, as well as clothes, tools, electronics, and more."
"As for trips to Bolivia or travel around the country, once you live there, it's very affordable. Flights anywhere within the country are less than $50. But hotel stays, tours, and the like are about a quarter of the cost of what they are in neighboring Peru, which draws many more tourists. Yet, the landscapes and activities in Bolivia, like trekking and birdwatching, are very similar to what's on offer in Peru."
Many expats in Bolivia tend to be those who once volunteered or traveled in the country and fell in love with the culture and decided to stay. But with welcoming people and a low cost of living, more expats are starting calling the Andean nation home.
Full Cost of Living in Bolivia here.
#2 Sri Lanka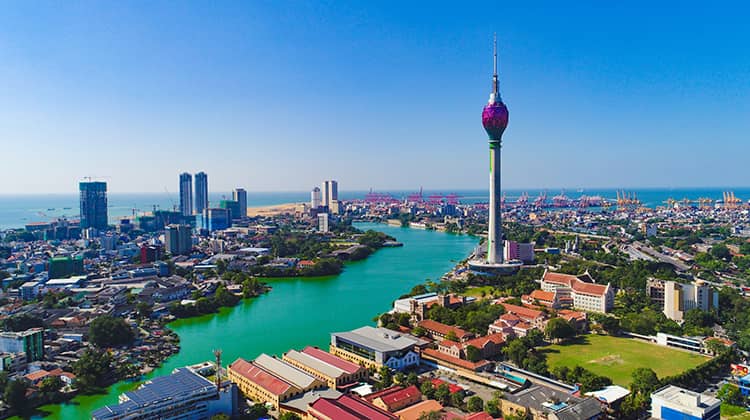 If you are looking for a destination that's affordable, rich in culture, and diverse in its offering, then look no further—Sri Lanka is fast becoming a popular choice for many expats. Located just below India, with Africa to the west, Europe to its north, and Southeast Asia to its east, the "pearl of the Indian Ocean" is a gem that's yet to be discovered by many.
Colombo is Sri Lanka's capital city and has 5-star hotels, clubs, theatres, museums, shopping malls, and restaurants to cater to your every taste. However, living in the city can be expensive, and it's not the best option for budget-minded expats.
"If you're looking for an affordable lifestyle close to the city, the greater city locations such as Dehiwela, Nugegoda, Moratuwa, and Ja-ela offer more bang for your buck," says IL contributor Sharmila Perera. "You can find rentals here from $500 a month. It is close enough to get to the city for a night out but just far enough for it to be affordable. Taxis are plentiful and very affordable."
If city life is not your 'cup of tea', there are many more options up in the hills and down by the beach. Living up high on the hills, among luscious tea plantations, forests, wildlife, hundreds of waterfalls, and beautiful scenery can be affordable and peaceful. It's possible to find three-bedroom houses to rent here for less than $500 a month.
For beach lovers, the choices are numerous. For surfers and other water sport enthusiasts, you'll be drawn to the south of the country to locations like Arugambe, Beruwala, Bentota, Matara, Tangalla, and Mirissa.
"These areas attract a lot of tourists and you'll find lots of cafes, beach restaurants, and vibrant expat communities of retirees interested in an active lifestyle," says Sharmila. "It can be a little more expensive than the hills, a three-bedroom house here could be rented for between $400 to $700 a month."
A more serene beach lifestyle can be found towards the north-east in cities between Trincomalee and Ampara or the west between Negombo and Kalpitiya.
#1 Vietnam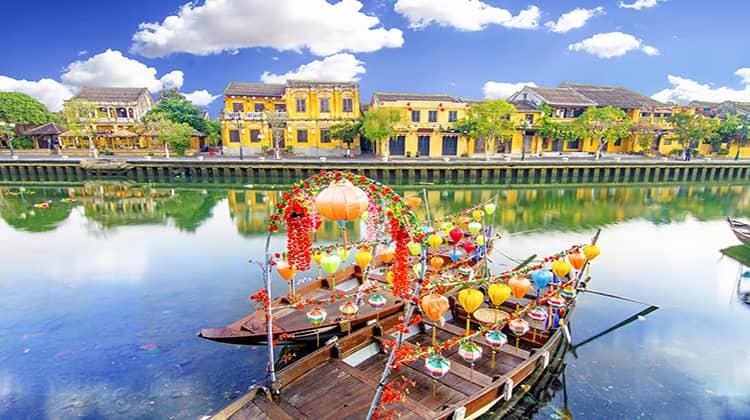 Vietnam is a fascinating and vibrant destination, rich in natural beauty, steeped in history, and brimming with opportunity. Whether you want to live in the heart of a city, nestle among pine-forested mountains, or overlook a sun-washed beach, you'll find modern, high-quality housing for low prices.
Prices are consistently less than half of what you might expect to pay in the West.
"I feel lucky to live in Vietnam," says Wendy Justice, IL Southeast Asia Correspondent. "It's a beautiful country, full of lofty mountains, gorgeous beaches, lush forests, peaceful villages, and vibrant cities; I take trips whenever I can to explore new areas and revisit ones I've been to in the past.
"My husband, David, and I live in a spacious furnished apartment down a small lane in a quiet, friendly neighborhood. It's in the heart of Hanoi, close to everything. There are dozens of great restaurants, three bakeries, and several supermarkets all within walking distance.
"Our apartment has more conveniences than we had in the U.S.: a wonderful kitchen with a five-burner gas stove and oven, a huge refrigerator with an ice maker and two freezers, a washer and dryer, two modern bathrooms, and big flat-screen TVs. There's a large master bedroom with lots of closets and a sunny guest bedroom, both with comfortable king-size beds. There's even a full-size office with built-in bookcases. A housekeeper comes in twice a week to tidy everything up. We also like eating out, and that's something that we can do here as often as we please.
"It might sound as if we have quite a sizable nest-egg to finance living this life, but nothing is farther from the truth. Our apartment costs about $740 per month, including housekeeping and all utilities other than electricity. We'll rarely spend more than $10 for dinner, including beverages and a tip. We can fly to another town for around $25 per person, including baggage, and we can stay in a 5-star hotel for $40 or less if we shop around a bit."
"When it's time to see a doctor, I'll get a same-day appointment and spend less than $20 for a consultation. A translator accompanies me to be sure that I understand everything that's said. A check-up and cleaning with my English-speaking dentist, including X-rays, costs $15.
"I couldn't afford to live like this back in the U.S. Just eating out would break the budget. A $30 fill-up at a gas station in the U.S., which might last a week, would pay for 10 weeks of driving my motorbike here, where we pay just $3 for a fill-up.
"Altogether, we spend around $1,200 per month here in Hanoi, Vietnam's second most expensive city. In towns like Dalat or Nha Trang, our monthly budget living a comparable lifestyle would be around $1,000 or even less. It's a small price to pay to live in one of the most amazing places in the world."
Full Cost of Living in Vietnam here.
Related Articles
The World's Best Places To Retire In 2021
Your Overseas Retirement Calculator