Vietnam is a young and energetic country that has a lot to offer expats.
Vietnam is a young and energetic country that has a lot to offer expats.
Expats enjoy a high quality of life at almost unbelievably low prices. Cell phone and internet coverage is excellent and extremely affordable. Rents can vary considerably, but even a five-star luxury lifestyle will cost far less than you might expect.
Trains run almost the entire length of the country, connecting the bustling and historic capital city of Hanoi in the north to the modern metropolis of Ho Chi Minh City in the south. Highways are improving, and in both cities, light rail lines will be operational soon.
Vietnam has three main international airports, where non-stop flights to many Asian and European destinations are available. There are direct flights from Australia to Ho Chi Minh City too. Several budget airlines offer inexpensive domestic and international flights.
Although France's lengthy occupation of Vietnam is long over, their legacy has lived on. Beautiful French mansions and public buildings are located throughout the country, parks are abundant, and trees line the city streets. Sidewalk bistros sell deliciously rich coffee and French-style baguettes.
The Vietnamese people provide the most compelling reason to live in Vietnam. They are hard-working and determined, but above all, they are unfailingly polite and welcoming. Earnest and curious, they will often approach foreigners in the hopes of practicing their English skills or learning about the outside world. It is not difficult to integrate into the Vietnamese culture, as these interactions seem to have a way of turning into lifelong friendships.
Vietnam is a long country that stretches from China in the north to the Gulf of Thailand in the south. Beach lovers will enjoy exploring more than 2,000 miles of coastline.
It is also a mountainous country, with many stunning waterfalls, mighty rivers, extensive cave systems, mysterious karst towers, verdant terraced rice paddies, and spectacular scenery.
The south enjoys warm and tropical weather year-round, while northern Vietnam has four distinct seasons. It may occasionally snow in the northern mountains.
Although English is not an official language, it is widely spoken and understood. Vietnam is considered one of the top Asian countries for English speakers. Even in the mo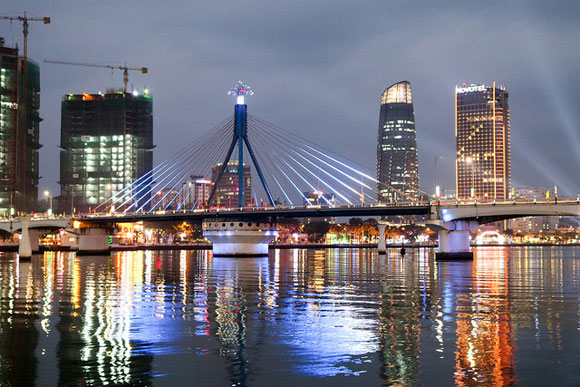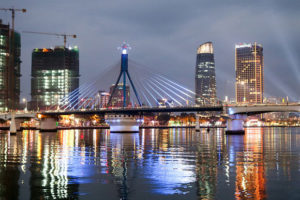 st rural villages, there is likely to be someone who is proficient in English.
Tens of thousands of foreigners have settled in Vietnam. Many of them live in Ho Chi Minh City and Hanoi, though smaller populations have found homes throughout the country. Expats in Vietnam tend to be quite social and welcoming. Smaller cities where plenty of expats can be found include Nha Trang, Hoi An, Da Nang, Vung Tau, and Hue.
Vietnam has one of the most diverse and healthy cuisines in the world, which has put it on the map as a top culinary destination. Yet people who want a break from local food can rely on a huge array of international restaurants and imported food shops.
A couple can live comfortably anywhere in Vietnam on a budget of less than $2,000 per month. Smaller cities, such as Nha Trang, Da Lat, and Hoi An, are affordable and expat-friendly. A monthly budget of $1,000 or less can be enough to provide a couple with a comfortable, middle-class lifestyle in these areas.
According to Standard Chartered Bank, Vietnam has the fastest growing economy in Southeast Asia. Foreign investors have taken advantage of low local wages, a highly educated workforce, and a business-friendly environment. New skyscrapers tower over traditional markets in Ho Chi Minh City. Global restaurant chains, along with well-known high fashion clothing, jewelry, and accessory shops, have sprung up in glittery new shopping malls. Despite all the development, the heart of the city is still dominated by small, family-owned stores and wandering vendors. Hanoi remains an even more traditional city, with an abundance of historic temples and pagodas, yet even here, new highways, skyscrapers, and international brands are slowly making inroads.
In so many ways, there has never been a better time to come to Vietnam.