By Wendy Justice
The weather in Vietnam is as diverse as its geography. The country stretches 1,000 miles along the South China Sea, bordered by China to the north and the Gulf of Thailand in the south. Most of the western border, which separates Vietnam from Laos and Cambodia, is mountainous, which also causes climate variations. Not surprisingly, the climate in the north is quite different than it is in the southern reaches. At any given time, the weather is always perfect somewhere in Vietnam.
The Mekong River Delta and the southern coastal lowlands experience hot and humid tropical weather year-round, while the Red River Delta in the north has a temperate-zone climate. The mountains in the far northeast and northwest may experience below-freezing temperatures and even occasional snow during the winter months. Mild, spring-like temperatures are typical year-round in the mountainous Central Highlands. Vietnam has wet and dry seasons, though there is always a chance of rain, even during the driest months.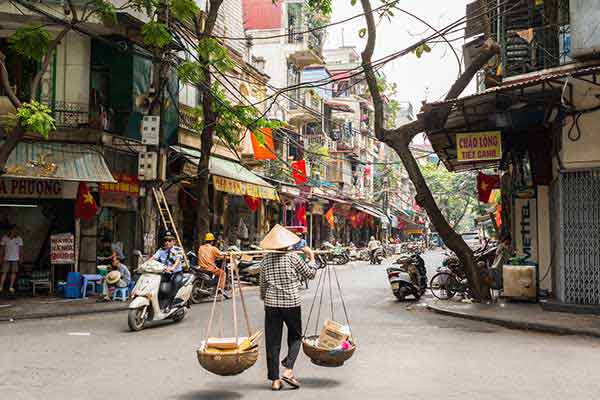 Hanoi and other northern cities experience four distinct seasons. Though Hanoi's humidity averages around 79%, October through April are the driest months and temperatures are usually mild and comfortable. It hasn't ever snowed in Hanoi, but between December and February, temperatures occasionally get into the low to mid-40s F; combined with the high humidity, it can feel quite cold. Most days during the cold winter season are cloudy and sometimes misty, giving way to more sunny days starting in February. People tend to spend the cooler months outdoors as much as possible, taking advantage of the idyllic weather. This is the best time to explore Hanoi and northern Vietnam. Summers tend to be sizzling hot and humid throughout the north, with temperatures from May through September occasionally topping 100 F. If you live here, you'll want to have a place that is equipped with both heating and air conditioning, and have a selection of clothing, including raingear, to cover the wide range of seasonal variations.
Typical days in the central coast cities of Da Nang and Hoi An are partly cloudy and warm. Ocean breezes make even the hottest days feel bearable. The warmest months are May through August, though humidity is comfortably low during this time. By September, the weather will begin to cool, with more rainy days and stronger winds. October is historically the rainiest and wettest month of the year. Typhoons, tropical storms, and heavy rains are likely to occur annually between late August and early November. Flooding can occur in low-lying areas, especially in Hoi An, during these autumn months. Cooler winter weather lasts from mid-November until mid-February. Winters tend to be fairly wet and humid, although the precipitation drops markedly late in the season. By March and April, rain occurs an average of just three days per month.
Year-round high temperatures on the central coast average less than 79 F. The temperature rarely drops below 63 F, even on the coldest nights. During the summer months, expect to see high temperatures in the 90s F, and an occasional day when it might exceed 100 F.
The temperatures become more predictable, and there is less seasonal variation, as you head further south. Light coastal winds along the South China Sea keep many seaside towns comfortable throughout the year. The wettest months are usually between September and December, though even then, you'll have plenty of sunny days to enjoy the outdoors; rain is rare during other times of the year. The climate in Nha Trang is ideal, with warm, sunny summers and mild, breezy winters, but comparatively less humidity than you'll find in most other parts of the country. From December through February, there will be a few cool days when you may want to don a light jacket, but there are few days too brisk to relax under a beach umbrella.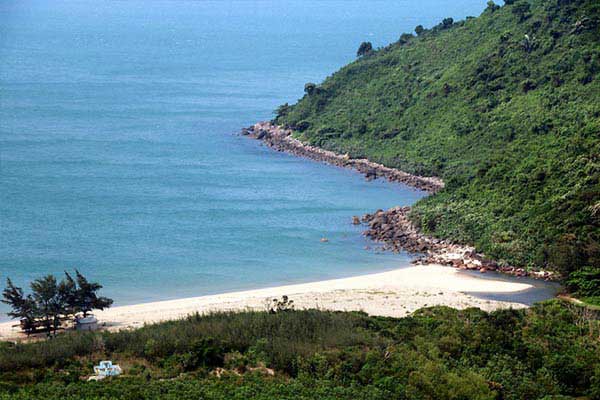 The small beach resort town of Mui Ne, about 140 miles south of Nha Trang, has some of the driest and sunniest weather in Vietnam. Most days will be in the mid-80s F, cooling to the mid-70s F at night. Almost all the annual rainfall occurs from May through October. Because of Mui Ne's unique geography—sand dunes extend for more than 15 miles inland in places—the rainfall and humidity are less here than even in neighboring towns.
Expats living in the southern part of Vietnam generally stay in Ho Chi Minh City, Vung Tau, or the island of Phu Quoc. This region's climate is warm year-round—never too cold and rarely too hot. It is humid, though. The average annual temperature is a balmy 82 F. The dry season here runs from December through April; combined with slightly lower temperatures, this is considered the best time of the year to be in this area.
Vung Tau has the distinction of having more hours of sunshine per year—2,400 hours of it—than any other place in Southeast Asia. Nearly constant coastal breezes moderate the heat and keep air pollution to a minimum. Typhoons and tropical storms rarely pass this far south.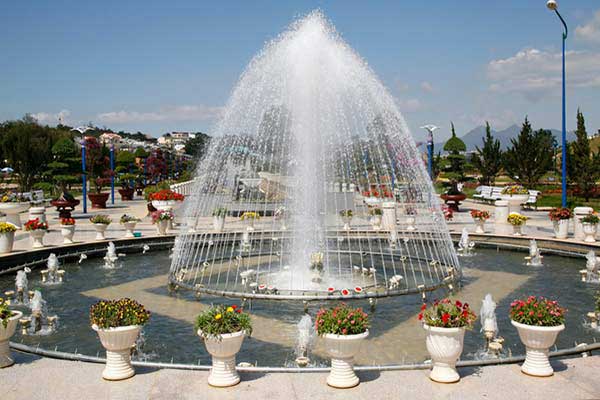 At nearly 5,000 feet in elevation, the Central Highland's town of Dalat is comfortably cool with an average year-round temperature of just 57 F. Not surprisingly, Dalat is known as the City of Eternal Spring and it's a popular place for expats who like Vietnam's low cost of living but not its warm, tropical temperatures. Most of Dalat's annual 70 inches of rain falls between May and October, while other months are pleasant, sunny, and dry.
When you're planning outdoor activities, it's often more important to take precipitation into account rather than temperature. It's possible to enjoy pleasant, sunny days at any time of the year wherever you are in the country. Some long-time expats who prefer moderate temperatures live a semi-nomadic lifestyle, staying in one of the coastal havens during the winter months, then settling down in Dalat during the summer to escape the heat. Whatever climate you prefer, there's a place for you in Vietnam.
Featured Image Copyright: ©iStock.com/HuyThaoi