Nha Trang, Vietnam
By Wendy Justice
Nha Trang is a true beach retirement haven. It's a popular stop along the Hanoi to Ho Chi Minh City (HCMC) tourist route, and many foreigners visiting Vietnam for the first time break up their trip here. Its friendly and laidback, with a gorgeous beach on one of the most beautiful bays in the world. Many visitors return to Nha Trang eventually and settle here, enjoying lazy, sunny days at the beach and fun-filled nights on the town. It's a place where, once you stay a few months, you may never want to leave.
It's also an easy town in which to make friends, with an expat community of around 4,000 people. You'll find Americans, Australians, Canadians, Europeans, and Asians. A few expats own small businesses, many volunteer, and others simply enjoy the pleasures of retiring in a relaxing, stress-free environment.
Retire in Nha Trang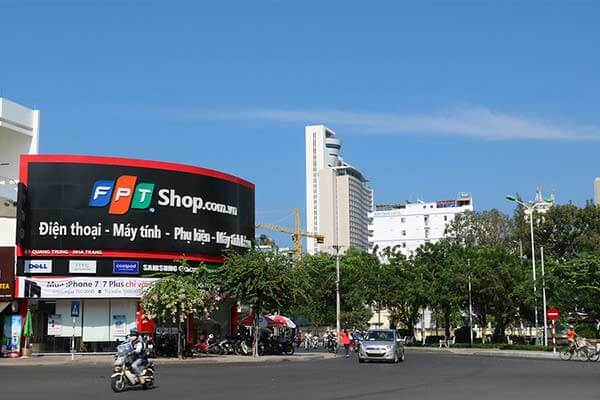 Nha Trang has been a popular resort town for nearly a century. French colonialists turned this small fishing village into a resort town after discovering its crystal-clear waters and warm, sunny weather. Later, the town became a popular R&R spot for American troops. As a result, the local Vietnamese are used to having foreigners in their city; they're friendly and curious, and many speak excellent English. Spend a few months here, and you'll likely find that you have as many Vietnamese friends as you do expats.
The coastal area consists of dramatic bays and golden-sand beaches separated by rocky headlands. Picturesque islands dot the bays. High-end resorts and spas rub shoulders with simple guesthouses and humble cafés. A lively beach scene is the norm throughout the year.
Nha Trang has one of the best beach climates in all of Vietnam. The average temperature is 79 F. Temperatures rarely dip below 68 F or rise above 90 F. The winter months from November through February are cooler and drier, though rain, when it does occur, is often at night. Pleasant sea breezes moderate the hot summer weather and there is minimal air pollution.
Vietnam's top-tier hospitals are an hour-long flight away in HCMC, but two hospitals in Nha Trang provide healthcare adequate for most medical conditions. Vinmec International Hospital and Tam Tri Hospital both get high marks from Nha Trang's expats. Most western medicines are available over-the-counter. Prices for both medical care and medication are considerably less in Vietnam. Several English-speaking dental clinics cater to an expat clientele. Dental care is affordable and the quality tends to be as good, or better, than in the States.
Many foreigners living in Nha Trang own or rent small motorbikes to get around, though if you live in the tourist area and don't plan on exploring the outskirts much, you can get by with walking, a bicycle, or the occasional taxi. The city streets get a lot of traffic on weekends and holidays when tourists from HCMC descend on the city; on other days, driving is quite manageable. There are some public buses, but routes are limited, service is erratic, and expats rarely use them.
Findinga place to live is easy. Because it's a resort-oriented city, many owners will accept renters for a week, a month, or a season. Many places also offer long-term leases that offer even better value. Comfortable studio apartments in good locations start at less than $350 per month, while one and two-bedroom apartments with ocean views can be found for less than $600 per month.
Foreigners are likely to live anywhere in Nha Trang, though the majority live in one of two areas. The most popular part of town, commonly referred to as the tourist area, is located slightly south of the city center along the most popular section of beach, where you'll also find the largest concentration of shops, restaurants, and bars.
The part of town about two miles north of central Nha Trang, just past the Cai River, is also a popular place for expats. Living here offers a more local experience, yet it's still convenient to all the amenities.
Nha Trang has properties on the market that foreigners can purchase, and prices are lower here than in Vietnam's larger cities. Most listings are for homes with ocean views. There are a few places right on the town's coastal road, though most of the available housing is south of the city near the Vinpearl cable car station.
Lifestyle in Nha Trang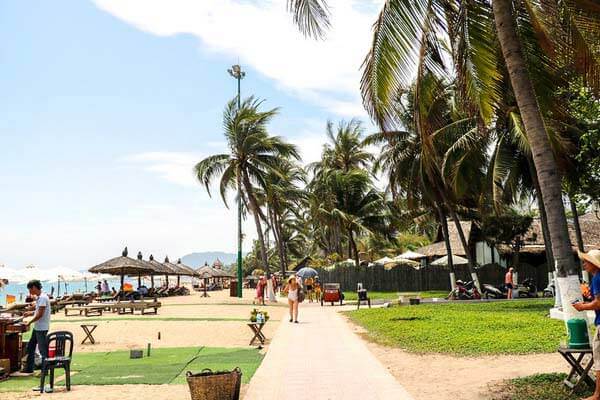 Since Nha Trang is a well-established tourist destination, you'll find no shortage of restaurants, bars, and activities.
When they're not diving, snorkeling, or sunbathing, many expats spend their time socializing at one of the bars and restaurants in the tourist area, such as Cheers, the Sailing Club, or the Louisiana Brewhouse.Dozens of seafood restaurants, ranging from local-style mom and pop cafés to elegant buffets, serve up fresh shrimp and squid, shellfish, crab, and boatloads of just-caught fish.
Some of the larger hotels, like the Amiana, offer extravagant buffet packages on the weekends that include alcohol and use of their pool and resort facilities. These are quite popular with expats, who come with friends and make a day of it.
Nha Trang has some excellent traditional markets, as well as several large, modern western-style supermarkets and malls. Three movie theaters play the latest English language films, and Nha Trang Center has a bowling alley. There's even a Costco-like MM Mega Market that sells bulk and wholesale groceries, housewares, and clothing, for when you need to do some serious shopping.
Festivals and regular beach cleanups attract locals and foreigners alike, while other expats stay active volunteering in the community or at nearby orphanages, and hosting fundraisers for charities.
Cost of Living in Nha Trang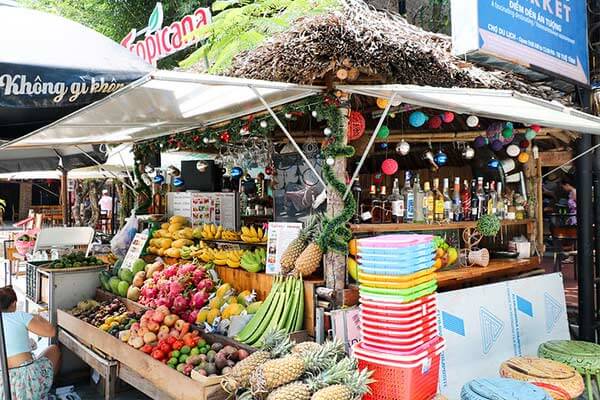 Nha Trang is one of the most beautiful places in Vietnam. There's stunning scenery, a thriving expat community, well-developed infrastructure, and all the western amenities you could want. Yet the cost of living is amazingly low. Two people can easily live in a well-appointed house or apartment within walking distance of the beach, eat every meal out, and live a solid middle-class lifestyle for around $1,100 per month.
Here's an example of a monthly budget for two people living comfortably in Nha Trang:
Apartment rental (one bedroom), housekeeping, cable TV, and internet:

$500

Electricity:

$40

Gas and water:

$5

Prepaid cell phone plan with unlimited data X2

$6

Groceries:

$125

Transportation (motorbike rental and gasoline):

$80

Entertainment (eating out five nights a week,
including beer or soft drinks):

$350

Monthly total:                                                                                                         

$1,106
The Takeaway
Nha Trang is Vietnam's quintessential beach town. It offers activities for every age and budget, near-perfect weather, and some of the best food and friendliest people that you'll find anywhere.