By Wendy Justice
The prosperous coastal city of Vung Tau has been welcoming holidaymakers to its beaches since 1870. It's close enough to Ho Chi Minh City (HCMC) to play host to weekend visitors who come here to play on the beaches and enjoy the ocean breezes. Surfers come here to take advantage of the waves, and joggers like the area for its year-round weather. Seafood aficionados love the many outstanding restaurants, and everyone adores the laidback, beach town vibe.
Vung Tau's population of about 527,000 people includes several thousand westerners who have made the city their home. Americans and Australians make up the bulk of expatriates. Though many of them are retired, a few expats have opened small restaurants, bars, and other businesses.
Retire in Vung Tau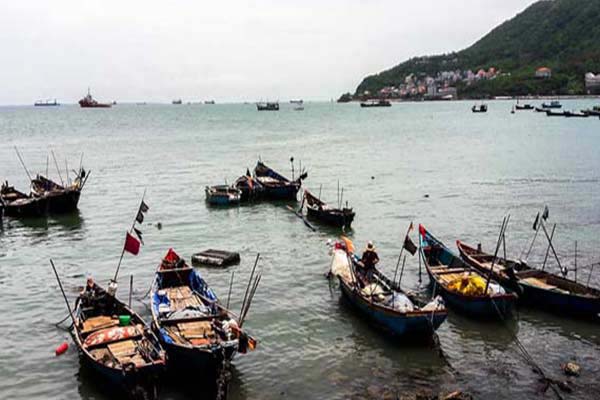 Vung Tau's location on a small peninsula jutting out into the South China Sea made it an ideal spot for European trading ships to anchor. Later, it became a retreat for Vietnam's royalty and, eventually, an R&R spot for Australian and American soldiers during the Vietnam War. In 1981, large offshore oil deposits were discovered, turning Vietnam into a major Southeast Asian oil producing country. The rush of oil money into Vung Tau made it the wealthiest province in Vietnam.
These days, Vung Tau has a decidedly middle-class feel to it, and parts of the city appear quite wealthy, with sedate residential neighborhoods, landscaped divided highways, and well-maintained parks and public spaces.
Vung Tau is only about a two-hour drive on a VIP bus—or a comfortable and scenic 90-minute hydrofoil boat ride—from HCMC, but there's little hustle and bustle here, and you can find just about everything you need.
A rugged headland on the southernmost tip of the peninsula, named Small Mountain, divides Vung Tau's two beaches: Front Beach and Back Beach. The coastline here is rocky and scenic. Tiny Hon Ba Island and its Buddhist pagoda lie just off the coast. You can see this headland from miles away; the 105-foot Christ statue near the summit, erected by Vung Tau's minority Catholic community, is the largest Christian statue in Asia. Elsewhere, exotic Buddhist temples and Daoist shrines dot the city's streets.
Lotte is the most convenient supermarket in the city, with a good selection of local and imported groceries, household goods, and clothing. MM Mega—a supercenter similar to Costco—is about six miles northeast of downtown. For hard-to-find imported groceries, the Linh Phuong Supermarket has an extensive selection of goods.
Raffles Medical—a joint venture between Vietnam and Singapore—provides general medical and emergency care. Consultations run around $90. A less expensive option is Le Loi General Hospital, which is adequate for basic care, though it's best if you have a Vietnamese speaker with you. If you have a serious concern, you're better off going to HCMC, where you'll find world-class healthcare at internationally accredited hospitals. Vung Tau's dental clinics are clean, modern, and efficient. Prices for both medical and dental care average 10% of U.S. prices.
Many foreigners have settled down in the quiet neighborhoods near Back Beach, on the eastern edge of the peninsula. Others live near Front Beach or around the downtown. Dozens of small guesthouses offer serviced apartments on a daily, weekly, or monthly basis, with the greatest number around Back Beach. Other than electricity, utilities are generally included in the price, and many properties include housekeeping and laundry, too. Rents start at around $200 per month, while attractive homes with full ocean views rarely exceed $600. If you want to live in style, you'll have your choice of luxurious villas with private pools and ocean views for $3,000 or less.
Many of Vung Tau's expats get around with nothing more than a bicycle. It's not a large city, and with such a pleasant climate, walking or bicycling makes sense. The city itself is quite level, though there are some rocky hills and headlands south and northwest of the city center. If you want greater mobility, shops all over the city rent small motorbikes for $60 or less per month. A taxi ride across town generally costs less than $3.
Lifestyle in Vung Tau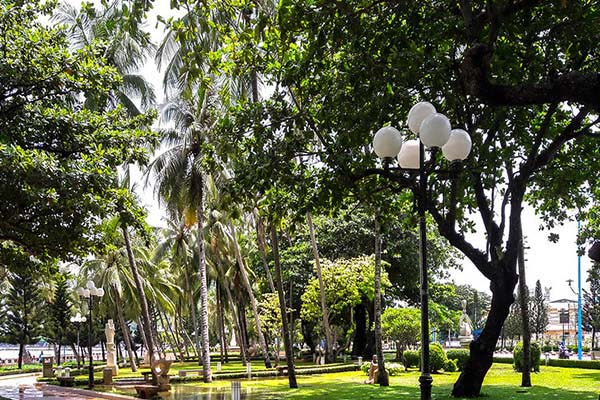 Vung Tau is one of the sunniest places in Southeast Asia with an average of 2,400 hours of sunshine per year. It never gets too cold and it rarely gets too hot. The average annual temperature is a balmy 80 F. Most of the year's rainfall comes between May and October. Coastal breezes moderate the heat and keep air pollution to a minimum.
You'll be hard pressed to find a better place to indulge in fresh seafood than Vung Tau. Dozens of fantastic seafood restaurants serve the bounty of the sea straight from the boat to your table. Meals for two at typical local restaurants usually cost less than $10. Street vendors dole outdelicious local dishes for just a dollar or two.
You'll find more than enough to keep busy here. Organized activities include runs with the Hash House Harriers, soccer games, motorcycling adventures, golfing networks, and charitable events. Back Beach's soft sand and warm water is perfect for sunning, surfing, and swimming; there are about 150 good surfing days every year. The annual Kite Festival, the World Food Festival, and the Art Kite Festival draw visitors from all over Vietnam. An international-standard golf course, the Grand Ho Tram Casino, and the wide, sandy beaches of Ho Tram and Ho Coc are only 30 miles away.
Front Beach, on the west side of the peninsula, is in a calm harbor close to the city center. It has a nice park and large sculpture garden that runs alongside the coast. The promenade that runs past the harbor is perfect for a stroll; it's a pleasant place to watch the bright blue boats of the fishing fleet as they move through the harbor.
Cost of Living in Vung Tau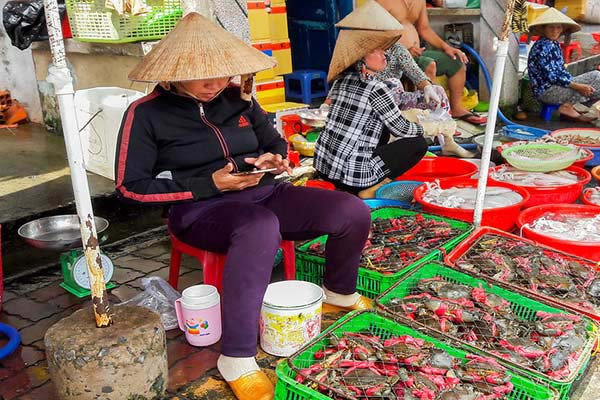 Vung Tau offers a laidback beach lifestyle, close to the city but without the hustle and bustle. Two people can live comfortably on less than $1,500 per month.
Here's an example of a monthly budget for two people living comfortably in Vung Tau:
One-bedroom apartment (cable TV, internet, and water included)
$350
Electricity (air con every night, some days, and cooking gas)
$62
Housekeeper (four hours a week)
$50
Prepaid cell phone plan with unlimited data (X2):
$6
Groceries
$200
Transportation (motorbike rental, and gasoline):
$80
Entertainment (eating out five nights a week,
including beer or soft drinks):
$300
Sundry expenses (visa runs, health insurance, etc.):
$300
Monthly total:
$1,348
The Takeaway
It's easy to see why Vung Tau attracts expats. Its beaches, scenic beauty, delicious food, and large expat community makes this one of the best low-cost retirement havens in Vietnam.