Thailand: Luxury Living in the Land of Smiles
For years, its warm climate, inexpensive cost of living, and laidback lifestyle in Thailand have attracted tourists and expats from around the world for both short-term and long-term stays.
Some of the world's most beautiful beaches are located in the south of the country. From the bustling seaside resorts of Koh Samui and Pattaya, to the more tranquil islands of Phi Phi and Lanta, there is something for everyone who dreams of retirement in the tropics. Some expats prefer to live in the smaller villages that dot the coastlines on both sides of the country, where accommodation costs are much less expensive and life is slower paced. It is still possible to find furnished townhouse and condo rentals within five minutes of the beach for less than $500 per month.
Bangkok is the center of the country, both geographically and financially. From a small trading post in the 15th century to a metropolitan area with a population of over 14 million, this massive city dwarfs Thailand's other urban centers. Some foreign retirees have chosen to live in this populous capital and enjoy the hubbub atmosphere of the city. The colorful markets, modern shopping malls, numerous entertainment venues, and efficient transit system are just a few of its inherent benefits.
Other expats prefer the serenity and inexpensive lifestyle of Chiang Mai in the northern part of the country. The "old city," now the center of a sprawling metropolis, is surrounded by a deep
moat and remnants of a wall that once offered protection against the armies of the Mongol Empire. This Lanna cultural center of Thailand boasts over 300 colorful Buddhist temples, and several universities and technical colleges. Chiang Mai appeals to many expats because it has managed to retain its local traditions and culture while providing all the modern amenities that are sought after by its newest residents.
Although lacking in beaches, the northern part of Thailand is dotted with several large national parks. Here you will find Doi Inthanon National Park, where the highest mountain peak in the country is located. Those who enjoy the outdoors flock to this area of the country to partake in mountain biking, hiking, camping, and touring the local mountain roads to visit the many interesting hillside tribe villages.
As with most other Southeast Asian countries, Thailand is alive with festivals throughout the year. During the Loi Krathong festival, thousands of people throughout the country assemble floating banana-leaf containers decorated with incense sticks, flowers and a candle, and float them on local waterways. This coincides with the Yi Peng festival in northern Thailand where thousands of glowing rice paper lanterns are released into the sky to produce a spectacular sight. The annual Chiang Mai flower festival showcases the flora and fauna of the region. The highlight of this celebration is the flower festival parade that draws thousands of tourists each year to the city.
Thailand is a great place to live—full- or part-time. After spending time in the country, many expats are told by their friends that they look 10 years younger. With the wonderful weather, great food, inexpensive healthcare, and friendly local residents, it is not difficult to understand why many choose to call Thailand their second home.
Where is Thailand?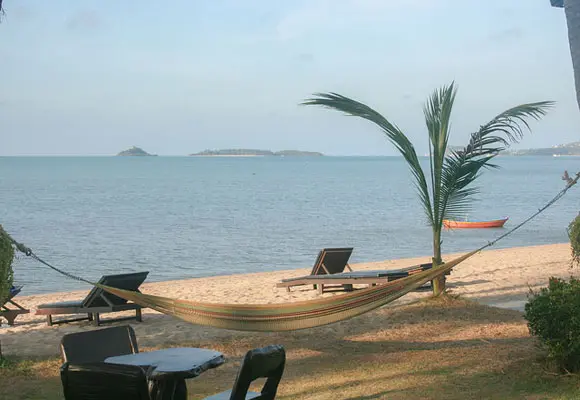 So, where is Thailand? It's situated in a central position in the Southeast Asia continent. Laos sits to the northeast, Myanmar (Burma) to the north and west, Cambodia is situated to the southeast and the far south is where the Gulf of Thailand meets Malaysia and the Malay Peninsula.
The Andaman Sea and the Indian Ocean are found off the western shores of mainland Thailand, while the Gulf of Thailand laps against the eastern seaboard and Gulf islands, for which millions of international travelers visit each year.
The Kingdom of Thailand's coastline measures 2,000 miles and the country occupies a geographical land mass of approximately 196,912 square miles, making it the 51st largest nation in the world, about the same size as Spain.
Having called Thailand home for the last three years, it is my perspective that Thailand lies at the heart of Southeast Asia. Given that central location, my wife Vivien and I have found it so easy to travel to its neighboring countries. A train ride south along the Thai-Malay Peninsula takes you into Malaysia—a trip we did in early 2018. Venture right through Malaysia and your train will have you disembarking in the island state of Singapore.
There are road connections from Thailand to Cambodia (and on to Vietnam) in the east; Laos or China from the northern Thai borders; and into Myanmar (Burma) to west and north-western Thailand. The rail network within Thailand allows for ease of travel to any of the six major regions.
Jump on a plane from any of a dozen international airports across Thailand and you can be anywhere else in Asia within a few hours. Looking outside Asia, Australia, for example, is only a nine-hour, direct flight away.
A unified Thai kingdom was established in the mid-14th century. Known as Siam until 1939, Thailand is the only Southeast Asian country never to have been colonized by a European power. A bloodless revolution in 1932 led to the establishment of a constitutional monarchy, which remains to this day.
With a population of approximately 68.5 million people, it is the 20th most populated country in the world, just topping countries like France, the United Kingdom and Italy. The currency of Thailand is the baht (THB) and the people of Thailand are referred to as Thai. 95% of Thai people identify as Buddhists. Thai is the national language, with English now starting to be taught in schools.
The kingdom has Bangkok as the nation's capital. The metropolis is the country's political, industrial, and economic center. It is easily the largest and most populated city in Thailand, with well over 8 million citizens. Bangkok nestles in the country's central plains in the Chao Phraya River delta, which in turn flows into the Gulf of Thailand.
Government organizations like the Tourism Authority of Thailand (TAT) and the Thai Meteorological Department, along with geographical and scientific sectors, divide the country into six regions.
Northern Thailand—Geographically characterized by several mountain ranges, which continue from Myanmar in the west to Laos in the northeast. Its relatively high elevation and latitude contribute to more pronounced seasonal temperature variation, with colder winters than the other regions. Historically, it is related to the ancient Lanna Kingdom and its history, culture, and distinct cuisine. The provinces of Mae Hong Son, Chiang Mai, and Chiang Rai fall within this northern region.
Northeastern Thailand—This region is often referred to as Isan and covers 61,776 square miles, making it about half the size of Germany. The Phetchabun Mountains denotes the western boundary of this region, with the Khorat Plateau coinciding with the natural limits of Isan. The Mekong River marks the northern and eastern borders of Thailand with Laos and Cambodia respectively. Major cities in the region include Udon Thai, Khon Kaen, Nakhon Ratchasima, Sakon Nakhon, and Ubon Ratchathani.
Central Thailand—This region covers the broad alluvial plain of the Chao Phraya River. It is separated from northeast Thailand (Isan) by the Phetchabun mountain range. The Tenasserim Hills separate it from Myanmar to the west. The Gulf of Thailand just below Bangkok is its southern border. This area was the heartland of ancient Siam, with the now UNESCO World Heritage listed cities of Ayutthaya and Sukhothai within these central plains. Central Thailand also contains the Thai capital, Bangkok, and is the most populated region in the country.
Eastern Thailand—The region of Thailand bordering Cambodia on the east, north-eastern Thailand in the north and central Thailand on the west. Influences of the ancient Khmer kingdom can still be found within this region. This region also borders the Gulf of Thailand to the south and southwest. Pattaya, one of the most visited international Thai tourist destinations, sits within this region. Islands off eastern Thailand's coast include Ko Sichang, Ko Lan, Ko Samet, and Ko Chang.
Southern Thailand—This region encapsulates the Thai-Malay Peninsula, bounded with the Kra Isthmus, the narrowest part of the peninsula. The western part, with its steep ranges, has Myanmar (Burma) as its western border. As you come south, the Andaman Sea laps the coastline of the west. Thailand's biggest island, Phuket, is located off the southwest coast. The east coast has the Gulf of Thailand lapping its shores and the tourist-friendly islands of Ko Samui, Ko Phangan, and Ko Tao within easy reach.
Western Thailand—This is a region of Thailand bordering Myanmar on the west, southern Thailand on the south and central Thailand on the east. It includes the area of Kanchanaburi to the west, where "Hellfire Pass" and the Bridge on the River Kwai can be found. The northern gulf coastal regions include the provinces of Phetchaburi and greater Hua Hin (Prachuab Kiri Khan) where Vivien and I, plus many other expats, call home.
With more than 35 million international tourists annually, Thailand is undoubtedly a highly attractive place to visit. Its regional and geographic diversity is definitely one of the reasons for this, along with its ancient culture and one of the world's most favored cuisines. What's not to like?
Top 10 Things To Do in Thailand
By Michael Cullen
Thailand offers endless delights, from exploring Khmer ruins to snorkeling crystal blue waters or breathing in the fresh mountain air. I could list hundreds of sights. Where ever you go, there is so much to see, do, taste, hear, smell, and savor. A benefit of retiring in Thailand means time to explore this diverse country and experience the famous and less visited spots. Here are my top 10 things to experience during your time in Thailand.
1. Experience Thai Massage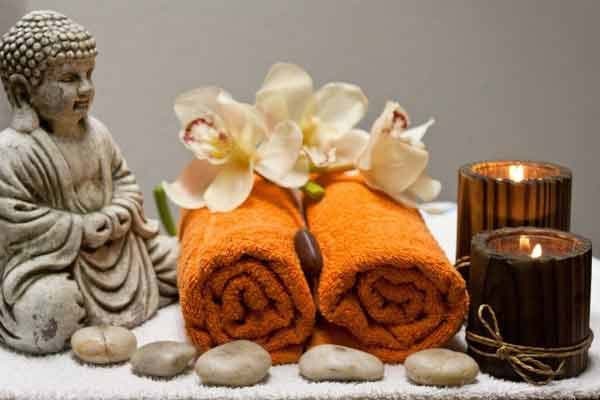 One of Thailand's national treasures is cherished not only by the millions of visitors who come to Thailand each year but also by the Thai people who use it as preventative medicine as well as to remedy aches, pains, and ailments. Many expats espouse the health benefits of a weekly massage to keep the body aligned, supple, and the mind relaxed. And you don't have to spend a lot.
Picture this, a one-hour foot and leg massage under the stars with a gentle sea breeze for just $4—the bustle of a night market happening behind you. Or pop into a massage salon for a more extensive menu of treatments. My personal favorite is the traditional Thai massage where they apply pressure to specific points along the body's meridian lines to release muscle tension, improve joint flexibility and clear energy blockages. Want something a little more upmarket? The luxury resorts and spas can tailor a two-hour (or more) package to your needs from about $115.
2. Taste 'New Latitude' Wines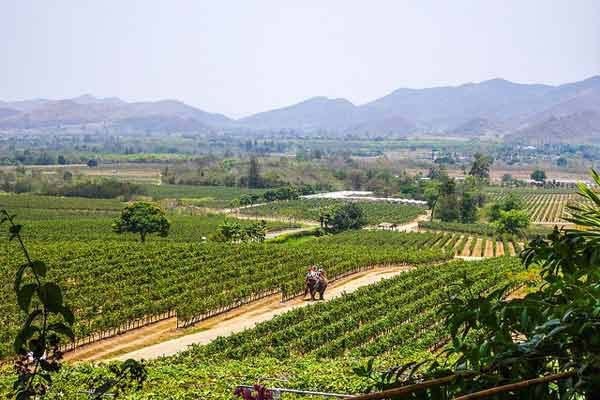 For hundreds of years, wine production has been mainly in regions between 30° and 50° latitude in both the northern and southern hemispheres. In the last decade or two research and technological and viticultural advances has resulted in it successful growing of grapes for wine production in other places like Denmark, Indonesia, Brazil and Thailand.
Several vineyards are making a name for themselves like Monsoon Valley Vineyard (above), GranMonte Estate, PB Valley Winery at Khao Yai , Village Farm and Winery at Wang Nam Khiao and Silverlake at Pattaya. And many wines have been rewarded at international competitions! Each of these wineries offers tastings and tours and have great dining options so plan to spend some time and sample the wines.

3. Get Off The Beaten Track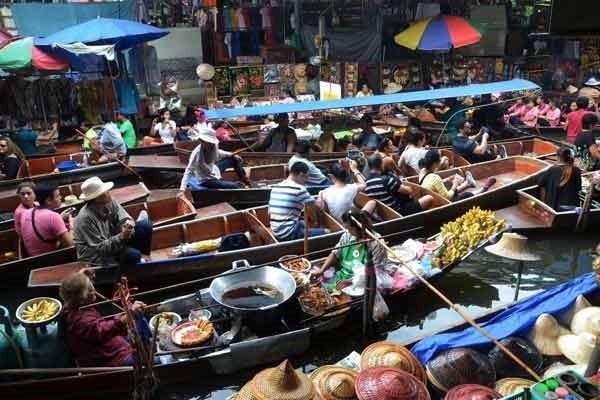 Search the internet for attractions and activities and you may be overwhelmed with the choice. Sometimes though, it's lesser known or less visited places or situations that bring a smile. Traveling the khlongs (canals) in Bangkok is fun and insightful as you see how people live in this city that was once called 'Venice of the East'.
Walk the back streets of Bangkok's Chinatown to see Joss Papers being meticulously folded in preparations for some festival, sample Teas from around Asia, or feast of delicious street food.
Trekking and staying with hill tribes of the far north to experience life at a different pace and time could be an option. Or just taking in the quintessentially Thai countryside—be it lime green rice paddies, pineapple fields as far as the eye can see or coconut plantations often with magnificent limestone mountain backdrops. There are so many opportunities.
4. Explore the ANZAC History in Kanchanaburi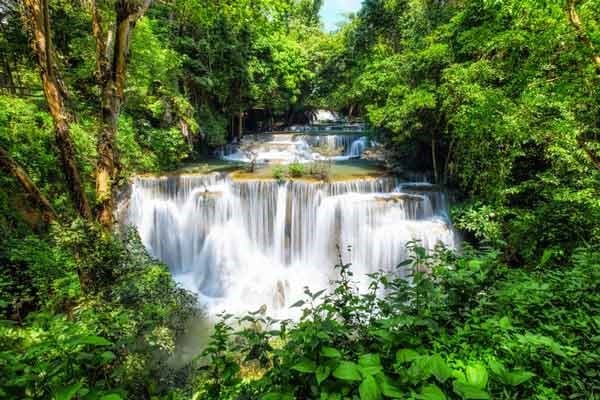 The Thai-Burma Railway was constructed during the Imperial Japanese Army occupation of Thailand in World War II. Several attractions including Hellfire Pass, the Thailand Burma Railway Centre and the War Cemeteries are all 'must sees'. Most people take the train journey over the famous 'Bridge over the River Kwai' and up to 'Death Railway' or beyond.
Aside from the WWII history, you can stay on raft hotels on the river, take in 13th century archaeological ruins or visit national parks. A favorite for me is the Mae Khamin Waterfall in Sri Nakarin National Park (below).
5. Travel by Tuk-Tuk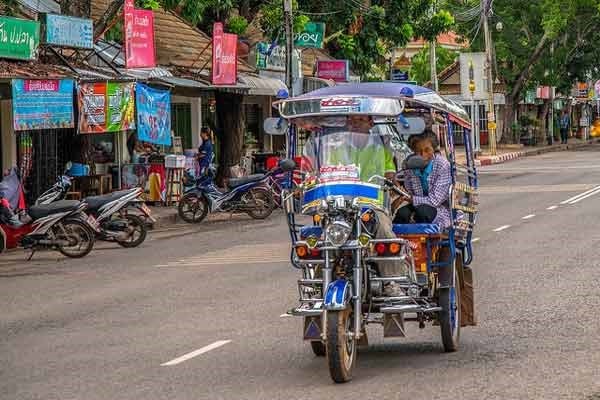 The iconic three-wheeled motor rickshaw can be seen plying streets throughout Thailand. They first appeared in Thailand around 1960 and have morphed into different styles. I particularly like the Isaan model with a full-sized motorcycle pulling a brightly colored capsule dubbed Skylab after the spacecraft of that era. Perhaps not the most practical form of transport, with open sides, low roof, and small cabins open to traffic noise, fumes, and the occasional downpour. But they are fun.
'Tuk-tuk' in Thai means 'cheap-cheap', though that doesn't make them the cheapest form of transport. They are unmetered, so make sure you negotiate a fare upfront.
6. Visit a World Heritage UNESCO Site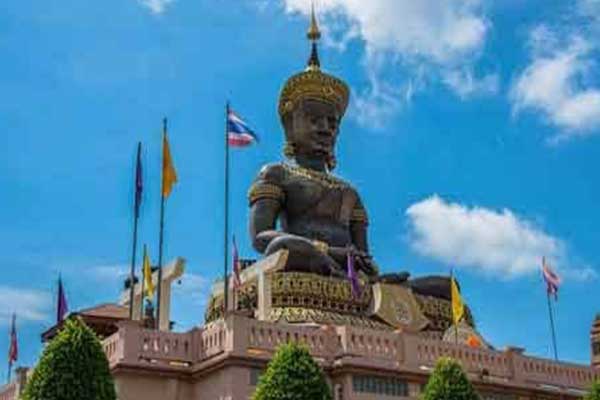 Thailand is very proud of the fact that it has never been colonized by a European nation—unlike most of its neighbors. However, Burmese, Laos, the Khmer, and Thais did engage in regional wars for many centuries. You can explore this history via the 13 designated and nominated sites with historical, cultural, and natural significance.
Be mesmerized at Ayutthaya and Sukhothai (below) the ancient capitals of Siam on Thailand's Central Plains, or off the beaten track to 11th – 13th century Khmer ruins of Phanom Rung and Muang Tam in the Isaan region.
Chiang Mai makes a list as a UNESCO 'Creative Cities Network' and boasts a plethora of cultural sites as well. One UNESCO site listed for its natural significance is Khao Yai National Park. Thailand's second largest park with lush tropical forest, cascading waterfalls, an abundance of wildlife, and fantastic birdwatching. My tip: go during the week and include an overnight stay in a Thai style bungalow right in the middle of the park from $23 a night.
7. Visit an Island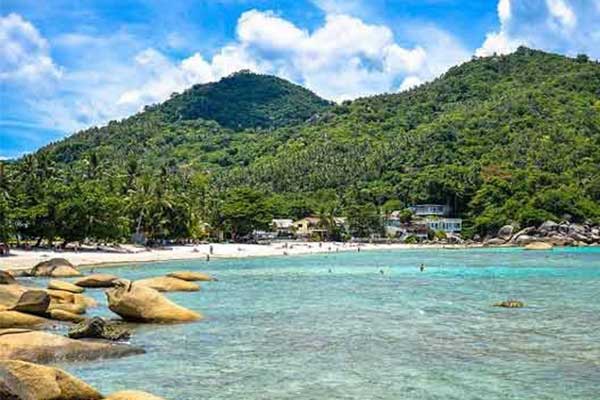 The 1,988 miles of coastline is home to hundreds of coastal resorts, but for many, there is a romantic allure of staying on an island. Popular Phuket and Ko Samui (below) offer an extensive range of accommodation, entertainment, and plenty to keep you busy.
Or maybe you're picturing somewhere more secluded… Perhaps laidback Ko Samet off Rayong—just four miles long with 14 attractive beaches—or the lesser known Ko Kut, home to about 2,000 people in the archipelago and boasting stunning beaches and snorkeling, or the more remote Similan group of islands off the west coast of Thailand.
8. Find a Festival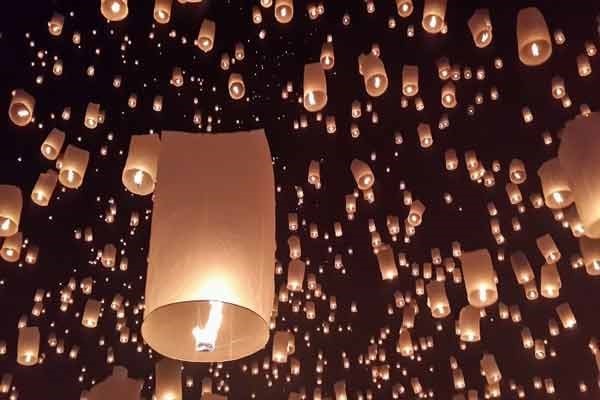 Thailand doesn't just hold festivals, it turns everything into a celebration. Many are steeped in ancient traditions, with modern twists and plenty of sanuk (fun) thrown in. Some may be of national significance—like the picturesque 'loy krathong' whereby people gather and float krathongs (banana leaf boats) or release lanterns, to pay respect to the water goddess and to release negative emotions that may have accumulated during the last year.
'Songkran' the Thai New Year in April, involves sprinkling Buddha images and elders' hands with water to wash away the past ready for the new year and all its blessings. It has morphed into a full-blown national water fight, lasting up to five days in some regions. And there are plenty of regional festivals too, like Chonburi's Buffalo Races, Rocket Festivals in Isaan, Chiang Mai's Flower and Umbrella festivals, or Phuket Vegetarian Festival (also known as the Nine Emperor Gods festival) which is famous for its extreme celebrations.
9. Eat Like a Local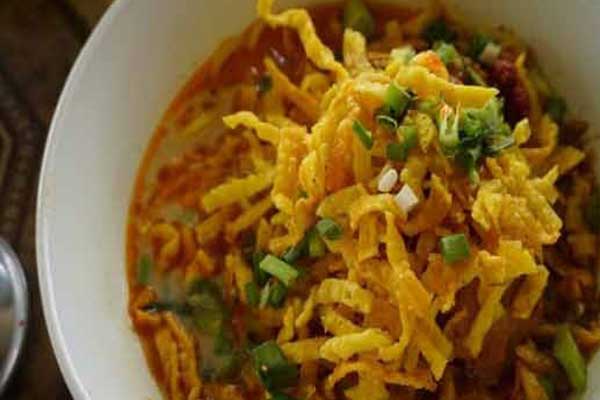 Thai food is one of the most popular cuisines in the world. Regional specialties, with local produce, are featured where ever you travel.
My favorites include khao soi (above), a rich and spicy coconut milk-based curry served with chicken and two types of noodles. I was won over by Phat mi Khorat, a pad Thai style dish of rice noodles with a delicious spicy sauce and unique to Khorat. The Isaan kai yang grilled chicken with som tam, a spicy green papaya salad is hard to pass by, as are delicious seafood dishes on offer in restaurants and markets along the coastal areas on the Gulf of Thailand. Make sure you take the time to fully explore Thai cuisine.
10. Shop 'Til You Drop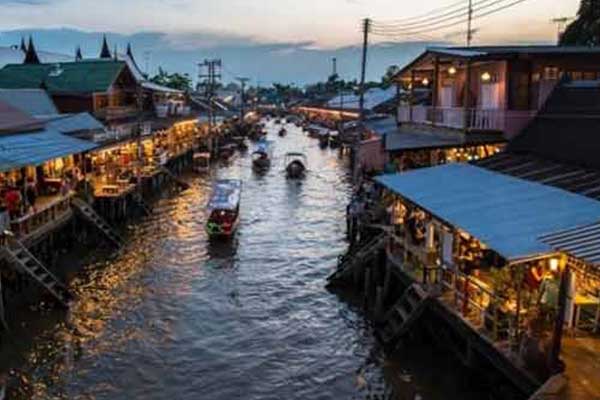 From mega-shopping malls or the famous Jim Thompson Silk fabrics, to specialty handcraft outlets, regional pottery villages or beautiful teak furniture; shopping in Thailand is colorful, diverse, and exciting.
Check out Bangkok's Chatuchak Weekend Market with over 15,000 stalls or Amphawa Floating Market (below), or just wander into any of the local markets.
If you want to support local communities, look out for products with the logo OTOP (One Tambon One Product). This stimulus program encouraged each village to select a superior product unique to their area to receive formal branding. OTOP products cover a broad array of local products, including handicrafts, cotton and silk garments, pottery, fashion accessories, household items, and foods. They make excellent gifts and treats for family and friends back home.