By Wendy Justice
The moment you step outside of the airport into Ho Chi Minh City (HCMC), you'll be thrust into a chaotic whirl of hyperactivity that starts at dawn and continues into the wee hours of the morning. It's impossible to be here without being caught up in the pandemonium that defines life in this city. It seems as if everyone is in a hurry to make money, to shop, to be seen, and to make the most of their precious leisure time. Skyscrapers rub shoulders with French colonial-era mansions, exotic temples, cavernous markets, boutiques, galleries, and luxurious, five-star hotels, and restaurants. The aromas of street food drift throughout the city, while the constant roar of motorbikes, music, and life permeate every nook and cranny.
Retire in Ho Chi Minh City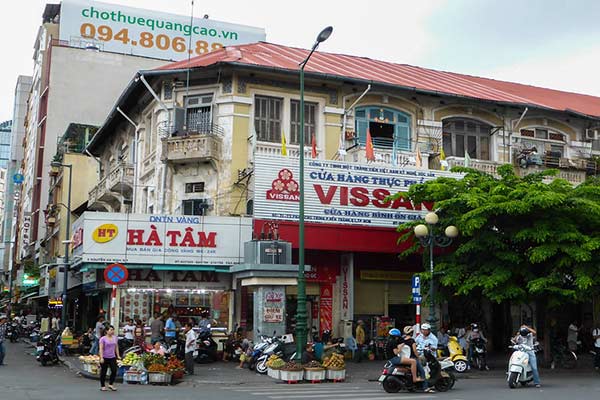 HCMC has a warm, humid, tropical climate. There is very little temperature variation from one month to the next and it feels as if every season is summer. Average daytime temperatures range from about 90 F during the day to 75 F at night. Most of the year's rainfall occurs between May and October. Although it is humid throughout the year, the humidity is highest during this time.
The majority of foreigners who live in HCMC—and there are well over 100,000 of them—live in District 1 (also called Saigon) or District 3, both in the city center, or in District 2, on the opposite side of the majestic Saigon River. District 1 is the hub of HCMC's nightlife and vibrant backpacker and budget traveler scene; District 3 is where you'll find the most elegant French colonial villas, the best shopping, and the most fine dining establishments, and District 2 has the most western restaurants, bars, international schools, and supermarkets selling imported foods.
Although foreigners can buy property in HCMC, many people choose to rent an apartment or condominium, at least initially. Rents can vary from around $200 to $300 per month for a cheap and basic room to $5,000 or more for top-end condos or villas in these centrally located districts; move away from the center, and prices drop by 10 to 20%.
Many landlords include tap water, cable TV, and internet in the rent; serviced apartments also include housekeeping.
Mid-range two-bedroom furnished apartments start at around $600 per month; newer places in high-rise buildings with swimming pools and gyms, tennis courts, an onsite minimarket, a playground, and perhaps a private medical center cost more.
Luxury apartments for sale in HCMC's center average around $265 per square foot, a bargain compared to most other cities. Current laws allow foreigners to obtain a 50-year lease on a property, with one additional 50-year extension.
HCMC has the best healthcare in Vietnam, with two internationally accredited general hospitals and one internationally accredited eye hospital. Prices for most procedures are around 10% of those in the U.S. An appointment with a specialist costs about $35. You'll also find the most advanced dental care here—rivaling the best in Bangkok and Singapore. Vietnam is rapidly finding its place onto the medical tourism map, and HCMC is leading the way.
Traveling abroad is convenient through Tan Son Nhat International Airport, where flights depart to major overseas destinations. Direct nonstop flights to the U.S. are expected to commence in 2020. HCMC is also the terminus for the Reunification Express, the train that connects the city to Vietnam's capital, Hanoi, a scenic 1,067 mile trip passing through rice paddies, tiny hamlets, and striking coastline.
You can buy practically anything you could imagine in HCMC. Restaurants offer nearly every type of cuisine, while incredibly inexpensive street food—from simple noodles dishes to delicate crepes—is found on almost every corner. Traditional markets and ultra-glitzy malls offer a tremendous assortment of food, household and electronic items, clothes, and gadgets.
Lifestyle in Ho Chi Minh City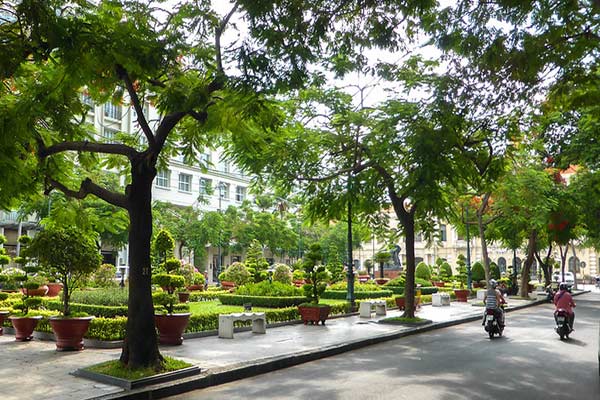 HCMC has a population of about 9 million people, a number equaled by the number of motorbikes. It seems as if all of them are on the streets at some point during the day. Few foreigners drive cars, and they're quite rare with the locals, too.
If the thought of riding a motorbike in this chaos gives you the jitters, HCMC has an extensive public bus system. Additionally, several inner-city train lines are currently under construction and should start operating soon.
HCMC has plenty of places to get away from the traffic and commotion too. Incense-infused temples offer quiet places of refuge, large parks give shelter from the crowded shops, stately tree-lined boulevards of beautiful mansions provide shade and tranquility, and a simple meal of a baguette and coffee at a sidewalk café along the grand Saigon River delivers a delightful respite. This is a city with lively pedestrian-only streets where you can see and be seen; a city where graceful women dressed in traditional ao dai's welcome you into magnificent French Colonial villas for intimate gourmet meals.
The seamless blending of French, American, and Vietnamese influences has created a unique and exciting culture all its own. The smell of fresh-baked bread, tropical musk, and strong Robusta coffee blends with the sounds of vendors hawking sizzling barbequed meat, fresh fruit, and cheap sunglasses. Somehow, it all seems to work—just as it should.
There is always something happening in HCMC. It has a thriving arts and music scene, featuring everything from rock and jazz to opera. Several expertly curated museums offer insights into Vietnam's fascinating history and culture. The War Remnants Museum and the Museum of Fine Arts are two of the most popular, though several smaller museums are also worth exploring. Bars and clubs, especially those in District 1, have live music and dancing. HCMC also has an active LGBTQ community.
Cost of Living in Ho Chi Minh City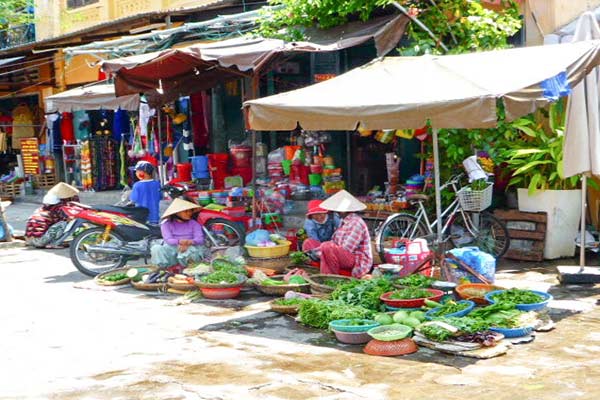 Though HCMC has one of the highest costs of living in Vietnam, it's still delightfully affordable. A couple can live comfortably, with plenty of indulgences, for well under $2,000 a month.
Here's an example of a monthly budget for two people living comfortably in HCMC:
One-bedroom apartment
$600
Electricity
$60
Gas & water
$5
Housekeeper (four hours a week)
$70
Prepaid cell phone plan with unlimited data (X2)
$6
Internet, fiber-optic
$12
Cable TV:
$7
Groceries
$250
Transportation (motorbike rental and gasoline):
$80
Entertainment (eating out five nights a week,
including beer or soft drinks)
$400
Monthly total:                                                                                                          
$1,490 
The Takeaway
Ho Chi Minh City offers an endless array of activities—from rock climbing to golfing, from yoga to ballroom dancing. It's a perfect low-cost destination for those who love the excitement of living in a big city.