Pereira, Colombia
Pereira is the largest of the three cities that make up the Coffee Triangle (eje cafetero) in the heart of the Andes mountains. With a population of 700,000 people, the city offers a sophisticated lifestyle with all the creature comforts: hotels, shopping malls, fine-dining, open-air nightclubs, cafés, quality healthcare, and good public transportation.
Generally, Pereira has a sophisticated feel. It's a place where it seems almost everyone is moving up the economic ladder, from working class to middle class, and from middle class to wealthy. Due to Pereira's reputation for welcoming outsiders, it has earned the nickname "The City without Doors."
In the past, Pereira lost many of its original buildings to earthquakes. Downtown, you will still notice a few colonial and Republican-era buildings scattered here and there, but modern construction dominates the city these days.
As you meander through Pereira's upscale neighborhoods, you are greeted by high-rise apartment buildings and towering palm trees. You might be surprised by the number of palm trees that grow in the Andes mountains all around Pereira. This area is home to the wax palm tree, Colombia´s national tree. These majestic beauties grow to between 150 feet and 200 feet tall.
Retire in Pereira, Colombia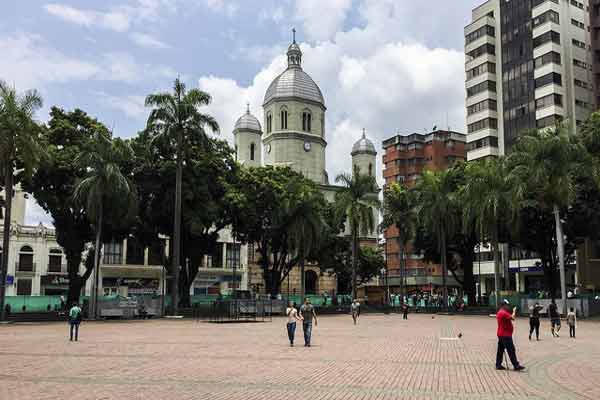 Pereira is beginning to get noticed by retirees who want to enjoy the comfortable mountain spring-like weather with an average daily temperature in the mid-70s. The year-round near-perfect climate makes staying active quite easy. Bicycling, horseback riding, and hiking are popular sports.
Pereira has everything for expat living: several malls, car dealerships, department stores, and a Home Center—Colombia's answer to Home Depot or Lowes. On the outskirts of town, you'll also find numerous garden centers (viveros) where you can find all types of exotic plants and flowers to spruce up your patio, terrace, or yard.
Many of Pereira's most desirable neighborhoods lie on the eastern side of the city. The Circunvalar area offers older homes and new high-rise apartments in a wide price range. The community of Cerritos offers country living just 40 minutes from downtown Pereira.
The culinary scene in Pereira continues to grow. Of course, you can prepare your own meals with the fresh, local ingredients you can find in the grocery stores, small corner stores, or the farmer´s markets. However, if from time to time you´d rather let someone else do the work, then you can choose from a range of restaurants that serve Italian, Mexican, and German dishes in addition to local Colombian fare. Meals will cost you a third to half of what you would pay back home.
Lifestyle in Pereira, Colombia


©iStock.com/Markpittimages
Pereira's bus terminal lies on the eastern side of the city. There are dozens of companies offering transportation to destinations all over the country. The ongoing la linea project—a highway featuring an elaborate network of bridges and tunnels—promises to cut travel time between Pereira and Bogotá in half, making a weekend getaway to the capital easy.
The Matecaña International Airport is just 15 minutes from the city´s downtown area. It offers primarily domestic flights between many of Colombia´s cities. You can easily make connections through either Bogotá or Medellín for international destinations.
While you can enjoy a cosmopolitan lifestyle in Pereira, the surrounding area is packed with natural wonders that make the Coffee Triangle so special. In fact, you don't need to leave town to explore amazing flora and fauna, including a collection of exotic creatures.
El Zoológico Matecaña, Colombia's most popular zoo, is home to a fine collection of African, North American, Asian, and native animals, including chimpanzees, antelopes, spectacled bears, river otters, pumas, tapirs, ocelots, and tigers.
The Technological University of Pereira's botanical garden is a sight to behold. Located adjacent to the university's campus, the 31-acre garden was once a coffee plantation. Now it is a lush jungle of exotic plants and trees.
Cost of Living in Pereira, Colombia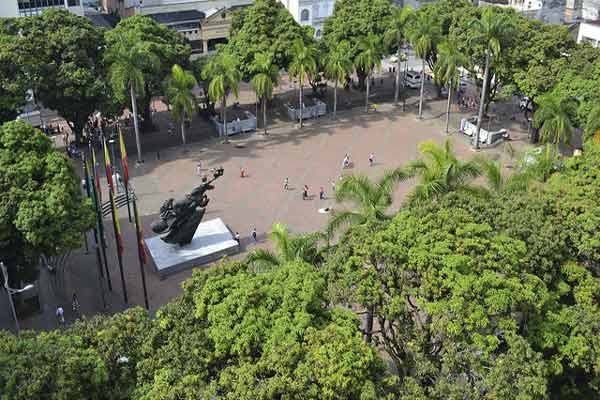 Like many cities in the world, your cost of living will vary, so you can tailor your lifestyle to your budget. You can choose to live in a high-rise apartment in the upscale Circunvalar area, or a small bungalow just outside of town; dine out several times a week or prepare your own meals using fresh, local produce; shop in the upscale malls or buy your clothes in the local tiendas (shops).
In general, the cost of living in Pereira is about 80% less than in the larger U.S. cities of Boston or Chicago.
Below is a sample monthly budget for a couple living in Pereira:
| | |
| --- | --- |
| Expense | U.S. Dollar |
| Rent (3 bedroom / 2 bath apartment | $300 – $750 |
| Electricity | $35 |
| Water & sewer | $20 |
| Gas | $10 |
| Telephone (land and cell) | $20 |
| Internet | $15 |
| Groceries | $200 |
| Transportation (buses & taxis) | $35 |
| Entertainment (evenings out, etc.) | $125 |
| Health plan (public basic) | $80 |
| Maid service (once per week) | $40 |
| Clothing & personal care | $150 |
| Total | $1,030 – $1,480 |