Living in Medellín
Located in the middle of Colombia, tucked into a valley surrounded by the Andes Mountains is Medellín, Colombia´s second largest city.  Known as the City of Flowers, Medellín is attracting more and more retirees who want to live an outdoor-based, active lifestyle in a city that has near-perfect weather, affordable healthcare, good-value real estate, and a lower cost of living than many cities in the U.S.
Medellín is strategically situated practically equidistant from Colombia´s other major cities of Bogotá, Cali, and Bucaramanga, making it an excellent hub for both commerce and tourism. Although the greater Medellín area has nearly 3 million people living there, the city really feels more like a lot of neighborhoods connected to each other by green spaces.  Accented with green parks, flowers that are always in bloom, gurgling brooks, and hundreds of birds in brilliant colors, Medellín feels smaller than the metropolis that it is.
Once known as the most violent city in the world, Medellín has been transformed during the last two decades, and is now being recognized as the City of Innovation. In 2013, Medellín beat out New York City and Tel Aviv to be named "The Most Innovative City in the World" by the Wall Street Journal and Citibank. The prestigious "Lee Kuan Yew World City Prize" was bestowed upon Medellín in 2016 as recognition for its transformation into a sustainable, viable city.
The José María Córdova International airport is just 45 minutes outside of Medellín. It is the second busiest airport in Colombia and has direct flights to and from several major U.S. cities.
Retire in Medellín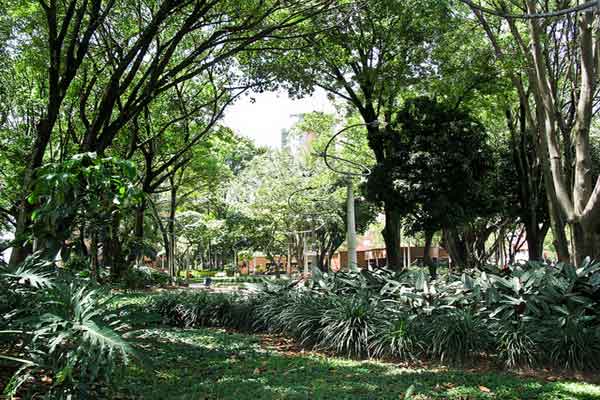 Retirement should mean doing more of what you want to do, and less of what you don´t want to do.
So, if you want to lead an active lifestyle, Medellín has something for everyone. Golf courses, fitness clubs, hiking trails and tennis are all available to help keep you fit. Every Sunday and most holidays, the city closes down large sections of some of the major roads to traffic and transforms them into pedestrian walkways. These "ciclavias" fill up with joggers, cyclists, and families just out for a stroll.  Street vendors offer juice, water, and cut fresh fruit to the participants.
You can find expats living in most areas of the city, but the highest concentrations are in the neighborhoods of El Poblado and Laureles. El Poblado, is known for its terracotta highrise apartment buildings and steep hills. It offers some of the most impressive mountain and city views. The Laureles neighborhood is flat, making walking effortless.
Access to inexpensive and high-quality healthcare is always on the mind of retirees. You will be glad to know that eight of Medellín´s hospitals ranked among the top 43 of all Latin America, including Hospital Pablo Tobón Uribe that earned Joint Commission International accreditation.
For those who love to cook, you will find farmer's markets brimming with fresh produce. But if you would rather let others do the work, there are hundreds of restaurants ranging from traditional Colombian cuisine to five-star gourmet dining. Meals will run you a third to half of what you would pay back home, so eating out doesn´t have to be a once in a while treat.
Lifestyle in Medellín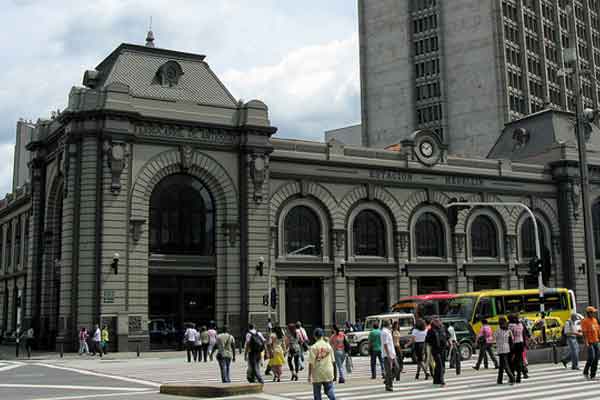 Medellín enjoys a spring-like climate year-round. With daytime highs in the low to mid 80´s F, and evening temperatures in the mid 60´s F, there is never a need to wear anything heavier than a light jacket, regardless of the month on the calendar. There is no need for heating or air conditioning either. Even though the city is 6 degrees north of the equator, being at 5,000 feet above sea level creates a bug-free environment with very little humidity.
Medellín is the only city in Colombia that has a metro system. The above-ground two-line system connects the north with the south, and the downtown with the west. The Metroplus rapid transit line interconnects with the Metro, making getting around the city easy. Add to this the multitude of metered yellow taxis, and there really isn´t any need to own a car.
With over 30 universities, an array of art and history museums, theaters, restaurants, and several sports complexes, Medellín has a very cosmopolitan vibe. The Metropolitan Theater presents a varied program of international classical music, jazz music, and dance performances. The Museo de Antioquia, located just off the Parque Berrio Metro stop, is home to a large collection of paintings and sculptures by Medellín native, Fernando Botero. As you walk through the plaza in front of the museum, make sure you rub one of his many larger-than-life bronze statues for good luck.
Medellín is also known for its festivals. From Colombiamoda (fashion week) in July, to Feria de las Flores (flower festival) in August, to the International Jazz Festival in September, to the most spectacular Christmas light displays in December. there is rarely a dull moment in the city.
Cost of Living in Medellín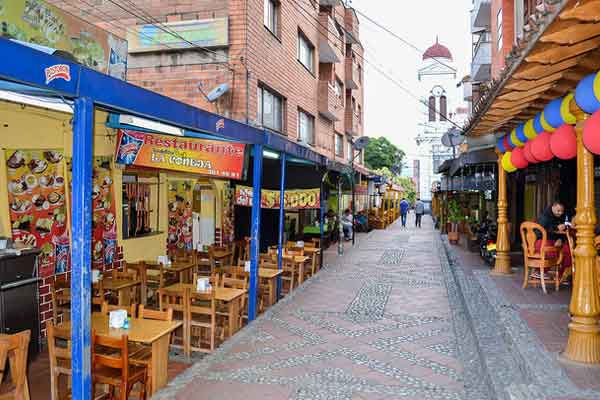 Your cost of living will depend on what type of lifestyle you want to have. Medellín is less expensive than many comparable U.S. cities. On average, living expenses are 60% to 70% less than the major U.S. cities of Boston, Los Angeles or Chicago.
Below is a sample monthly budget for a couple living in Medellín:
| | |
| --- | --- |
| Expense | U.S. Dollar |
| Rent (3 bedroom/2 bath apartment,-unfurnished) | $400 to $1,000 |
| Electricity | $40 |
| Water & sewer | $24 |
| Gas | $10 |
| Telephone (land and cell) | $30 |
| Internet | $15 |
| Groceries | $300 |
| Transportation (buses and taxis) | $45 |
| Entertainment (evenings out, etc.) | $200 |
| Health plan (public basic) | $80 |
| Maid service (once per week) | $50 |
| Clothing and personal care | $200 |
| Total | $1,394 to $1,994 |