Bucaramanga, Colombia
By Nancy Kiernan
Overview of Bucaramanga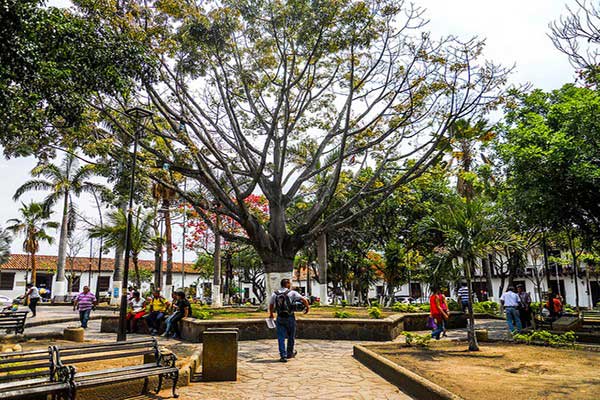 Bucaramanga is perched on a plateau of the Andes mountains in the northeastern region of Colombia, approximately 70 miles from the border with Venezuela. Founded in 1622, it is one of Colombia's oldest cities. It is moderate-sized, with about 1 million residents, spread across the greater metropolitan area that includes the towns of Floridablanca, Girón, and Piedecuesta. The 160 beautiful green parks scattered throughout the city give Bucaramanga its nicknames—"The City of Parks" and "Colombia´s Beautiful City".
Bucaramanga is the capital of the Santander department, which is known nationally and internationally as Colombia's adventure capital. Chicamocha National Park is one of the most well-known tourist attractions in the area. It features an aerial tramway that crosses the Chicamocha Canyon and a 360-degree viewing deck located at the highest point of the canyon. The park has spectacular views and a variety of outdoor activities including paragliding, spelunking, bushwalking, camping, fishing, kayaking, rafting, and mountain climbing.
In the mid-1990s one of Bucaramanga's library branches was converted into the Municipal Institute of Culture, which celebrates the cities love of the visual arts with exhibitions and art workshops. Throughout the city, you'll see displays of permanent public art, created by both little-known artists and the Colombian renowned painter and sculptor Fernando Botero.
Bucaramanga is home to 14 public and private universities, an active philharmonic orchestra, numerous ballet companies, and several cinemas that broadcast live performances of the New York Metropolitan Opera. With a particular affection for literature, Bucaramanga hosts an annual Words Festival, which showcases the works of around 1,000 local, national, regional, and international writers, with exhibitions and readings. Private organizations host a variety of annual events, from tattoo festivals to pop music events.
One of the highlights of the city is Bucaramanga's central market. Located in the downtown it offers much more than just fruits and vegetables. You can also find fresh flowers, a wide variety of herbs, handcrafted gifts, candles, and even Cuban cigars. Vendors also offer an amazing selection of meats and seafood.
Retire in Bucaramanga, Colombia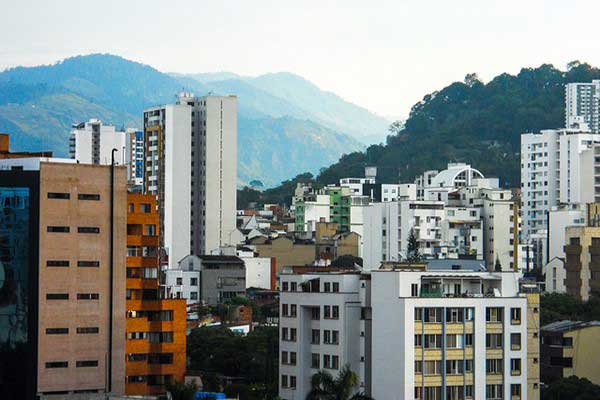 Bucaramanga is a bit off the beaten path for foreigners. It is a hidden retirement gem in the heart of Colombia's mountains. At the moment there are not very many expats living there, but as word begins to get out about this fabulous city, that will change.
The great spring-like weather appeals to retirees. Year-round daytime highs average in the upper 70s F and the temperature dips down into the mid-60s F in the evening. No need for anything heavier than a light jacket or thin sweater to be comfortable.
No matter where you choose to live in Bucaramanga, you can expect a beautiful environment. Parks, large and small, are everywhere. And in between, you'll find beautifully landscaped yards and tree-lined streets. You're never more than a couple blocks from a green space, where you can walk your dog, enjoy a picnic in the shade, or simply sit on a bench, enjoying a good book.
The Sotomayor neighborhood in the northern part of the city is one of Bucaramanga's most exclusive. Living in Sotomayor gives you the advantages of urban living; proximity to downtown, ample public transportation, and the availability of shopping outlets and restaurants.
Finding access to high-quality, low-cost healthcare is usually on the minds of retirees. Several world-class hospitals and clinics are located in the greater Bucaramanga metropolitan area. Two of the most prestigious are the FOSCAL Clinic, which serves international patients, and Fundación Cardiovascular de Colombia, a Joint Commission International Accredited hospital.
Lifestyle in Bucaramanga, Colombia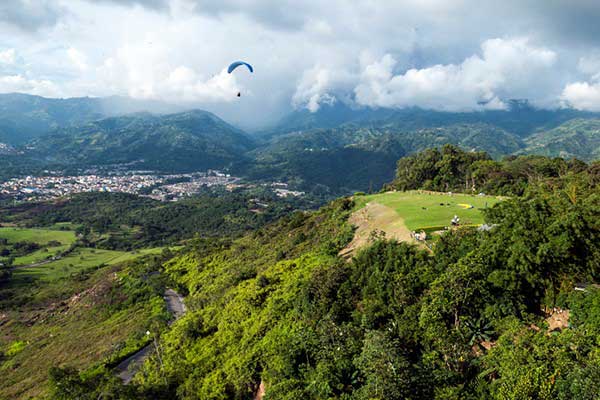 Bucaramanga's many shopping malls sell everything you need for your home and fashion needs. The four-level Cacique mall, located near Sotomayor, is filled with retail stores, pharmacies, a nightclub, a multiplex cinema, a casino, and a gourmet food court. Just 15 minutes away, neighboring Floridablanca has four large malls, interconnected through a skyway system. Centro Comercial Cañaveral is the largest mall in the complex, housing six floors of shopping, plus an entire floor of eateries, ranging from fast food to fine dining.
Maintaining an active lifestyle is easy to do in Bucaramanga. The flat, pedestrian-friendly streets make it effortless to walk around and enjoy the city. For more formalized exercise, Bucaramanga has fitness centers and gyms including several outdoor gyms in city parks. The private Club Unión offers day passes for use of its clay tennis courts, a gym, racquetball courts, a soccer field, and an Olympic-sized swimming pool. Club Campestre, located in Floridablanca, has tennis courts, swimming facilities, soccer fields, racquetball courts, and an 18-hole golf course, as well as a hotel. The area is also home to the Ruitoque Golf Country Club, a Jack Nicklaus-designed course.
Getting around Bucaramanga is quite easy. Thanks to the impressive public bus system, an abundance of metered taxis and the emergence of Uber, there is no need to own a car. Bucaramanga's bus terminal offers ground connections to destinations throughout Colombia. And the Palonegro International Airport offers domestic service and direct flights to Panama City, Panama.
Cost of Living in Bucaramanga, Colombia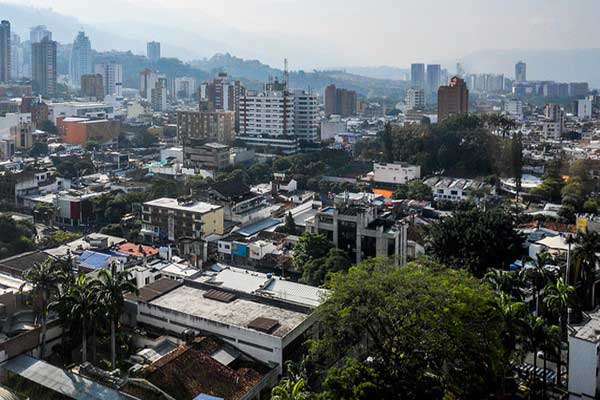 Ultimately your cost of living will depend on your personal preferences for accommodations and level of entertainment and activities. Whether you want a high-rise apartment living in upscale Sotomayor, or a townhouse in the older, more established Real de Minas neighborhood, Bucaramanga has many living options, so you can easily fit your lifestyle to your budget.
Generally speaking, the cost of living in Bucaramanga is 65% to 70% less than in large U.S. cities such as Boston, Chicago, or Phoenix.
Here is a sample monthly budget for a couple living in Bucaramanga:
| | |
| --- | --- |
| Expense | U.S. Dollar |
| Rent ( three-bedroom, two bath apartment) | $300 to $750 |
| Electricity | $35 |
| Water and sewer | $20 |
| Gas | $10 |
| Telephone (land and cell) | $20 |
| Internet | $15 |
| Groceries | $250 |
| Transportation (buses & taxis) | $35 |
| Entertainment (evenings out, etc.) | $125 |
| Health plan (public basic) | $80 |
| Maid service (once per week) | $40 |
| Clothing and personal care | $150 |
| Total | $1,080 to $1,530 |