Guide to Provence, France
No other region of France inspires retirement dreams quite the way Provence does. With its rolling fields of lavender, sunbaked stone medieval villages tinged with the scent of orange blossoms, lines of stately cypress trees, and daily blue skies, it seems to wave the essence of beautiful living before our eyes.
Provence is a sweeping area at the center of the Alps-Provence-Cote d'Azur (PACA) region of southeastern France. It shares a border with the Languedoc-Roussillon region as well as the Auvergne-Rhône-Alps. France's second largest city, Marseille, is its capital, but visitors tend to gravitate to smaller popular towns, such as Aix-en-Provence, Avignon, and Arles, or the small heartbreakingly picturesque villages for which the region is best known.
This region takes all of the best parts of France and wraps them up in a pretty bow: fascinating history and culture, beautiful weather, excellent food and wines, laidback atmosphere, and, of course, the glittering waters of the Mediterranean Sea. It's also close to the Italian border—less than an hour away in certain areas—so it's the perfect starting point if you're looking to travel around the region.
Retire in Provence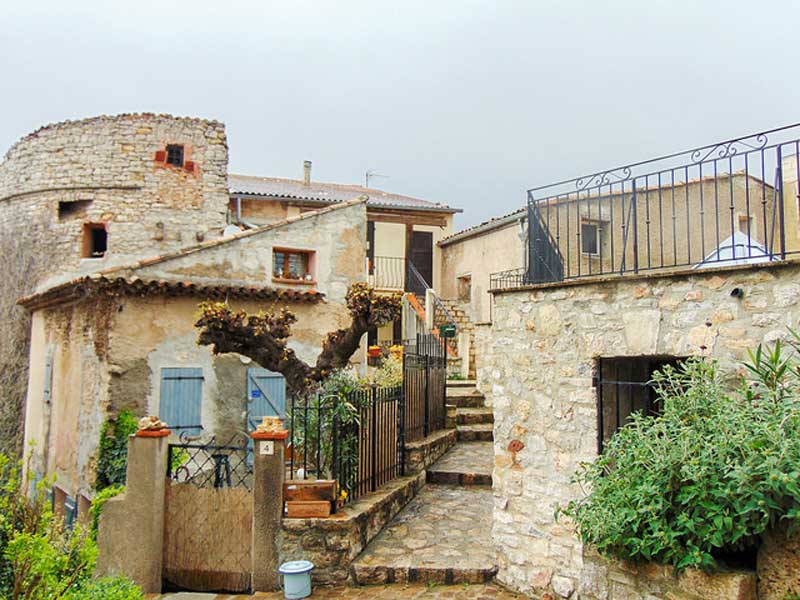 Given that Provence offers some of the best year-round weather in France, it's an ideal retirement location for those seeking long days of sunshine and blue skies. The region boasts 300 days of sun, and warm weather that stretches from April through October. Winters tend to be cool with some rain, but rarely dip beneath 40 F. The excellent weather allows you to enjoy the region's many outdoor activities at any point during the year.
Provence also makes an excellent retirement destination for those wishing to be near other expats. The region's charms have attracted a huge international community, particularly many Americans, Australians, and British. You'll almost certainly have a selection of Anglophone social groups that offer a range of activities, from book clubs, to wine tasting groups, to hiking.
Lifestyle in Provence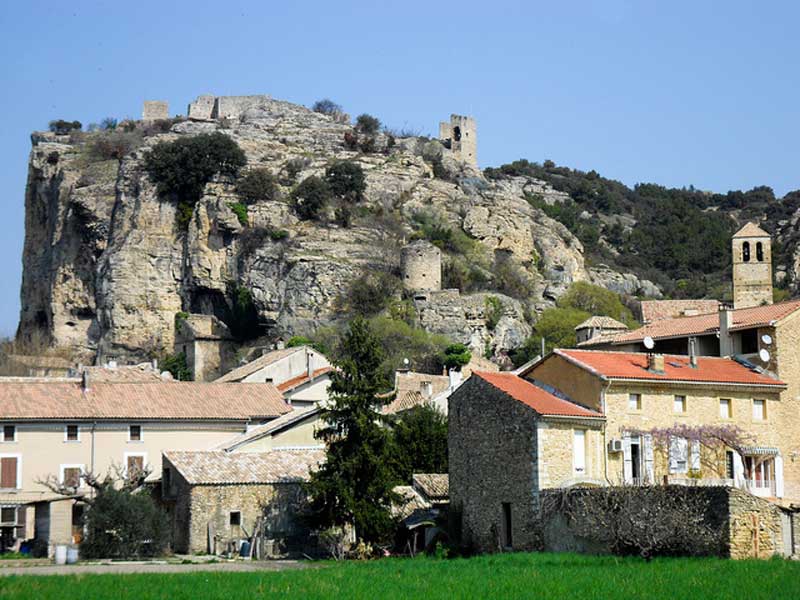 Next to its beauty, the Provençal lifestyle probably holds the most allure for expats. Life moves more slowly in the sunny south of France. Even in larger cities, like Aix-en-Provence, people are inclined to take their time and appreciate the natural beauty and bounty the region offers.
Naturally, this being France, food plays a major role. Virtually every Provençal town either has an outdoor market or is within a short drive of one. These markets offer a vivid smorgasbord of fresh, regionally-produced fruits and vegetables, meats, cheeses, and olives, all top quality. In Provence, too, you will also be tempted by local products: lovely bowls carved of olive wood, bright linens and tablecloths, wicker shopping baskets, and lavender products, soaps, honey, sachets full of fragrant buds. The markets alone can make you want to live there.
In larger towns, you'll have your pick of eating options, from traditional local fare to ethnic cuisine. But given the large number of tourists Provence attracts, even small towns and villages—unlike other parts of France—offer a diverse range of dining spots. You'll have your fancy Michelin-starred restaurants, but you'll also readily find plenty of delicious three-course prix fixe meals for about $27. Depending on your location, you can pick up street food such as panisse (chickpea fritters) or pissaladiere (onion tart) for about $3.
Even in Provence, there's more to life than eating. You could spend years exploring the region and never see the same thing twice. Geographically diverse, Provence is home to tranquil sandy beaches that offer kitesurfing, canoeing, or sailing on crystalline turquoise waters, as well as wonderful mountain ranges with trails for Sunday strollers to advanced hikers.
Provence is also home to hundreds of scenic medieval villages and towns worth visiting, many with attractions such as Roman ruins, centuries-old churches, museums, and special events and festivals. You can find jazz festivals and art exhibitions just about everywhere in Provence. But equally fun are the gatherings that focus on local specialties, like the "Cherry festival" in the cherry-growing town of Venasque or the "Feast of the Vineyard" in the winemaking towns of Vaison-la-Romaine and Rasteau.

Cost of Living in Provence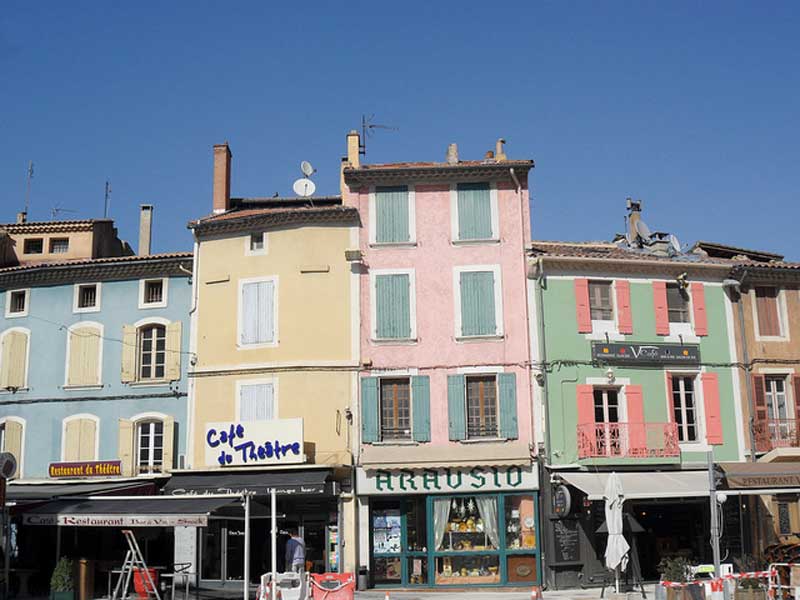 Thanks to its movie-star looks and pleasant climate (and let's not forget Peter Mayle's infamous book "A Year in Provence"), the cost of living in Provence is higher than other regions of France. Still, you can find surprisingly affordable areas.
Popular towns near the coastline tend to have inflated prices compared to small inland towns. For example, rent for a small, furnished one-bedroom apartment in Aix-en-Provence runs about $920 per month, while the same amount will get you a large, two- or three-bedroom, fully-furnished house with a garden in the hilly green heart of the Var department, about 50 miles further inland.
But to help you get an idea, here is a sample budget for a couple living in Aix-en-Provence. You can generally expect inland prices to be lower for rent, groceries, and dining out.
| | |
| --- | --- |
| Expense | U.S. $ |
| Rent (one-bedroom, furnished) | $920 |
| Utilities | $110 |
| Cell phone/Internet/Cable | $90 |
| Groceries | $450 |
| Entertainment | $400 |
| Dining Out (nine times a month) | $425 |
| Transportation | $100 |
| Misc. | $200 |
| Total: | $2,695 |