I'm on my way back to Cape Town from IL's Overseas Bootcamp in Denver, making a temporary pit stop in Florida to visit family. All this flying has given me plenty of time to think and reflect on the event.  
The event itself was a smashing success. It was easily the largest gathering IL has ever hosted. The exhibit hall was jam-packed with people and service providers who have answers to all sorts of questions — not just about places one can settle overseas, but about how to do it and how to manage your wealth in the process. There was probably as much information sharing going on there as there was in the main conference venue. 
I had my own table in the exhibit hall where people could come to chat. I'm relatively new to IL, and since my own product hasn't yet been launched — it's coming later this month — many people were initially unaware of the things I could help them with. But that changed as soon as I gave my first presentation on Sunday morning, entitled, Second Passports: Why You Need One And How To Get It. 
Immediately, I was flooded with folks wanting to find out more. In my presentation I made clear that no matter what your current residency status in a foreign country, it's ultimately not secure until you acquire citizenship. That brought a lot of people who are already living abroad to my table. 
But most people who came to talk to me we're still based in the U.S. All of them — and I'm not exaggerating here — mentioned instability and increasing tension in the U.S. as a major factor in their future plans. The idea of a Plan B in another country has suddenly come to make crystal clear sense to almost everyone. 
Amazingly, of the people who came to talk to me about acquiring citizenship by ancestry, most have a workable route to achieve that. I'd check my laptop as we talked, do some quick research, and could tell them immediately whether they were potentially eligible. This included countries far beyond the usual ancestral passports like Ireland and Italy, ranging as far afield as Finland, Norway, Australia, and Thailand. 
But the most remarkable thing was that most of them didn't know that. I was able to tell at least two people that as far as I could tell, they were already citizens of a foreign country and didn't even know it! Others didn't realize that with a little effort and assistance from the kind of specialists I know around the world, they might be the proud owner of a new citizenship and passport in the near future. 
All this tells me that IL leaderships instincts in reaching out to me to help develop a service to support people looking to diversify themselves in their wealth globally was spot on. Not only is there increasing demand for it… but the chances of success are far higher than most people realize!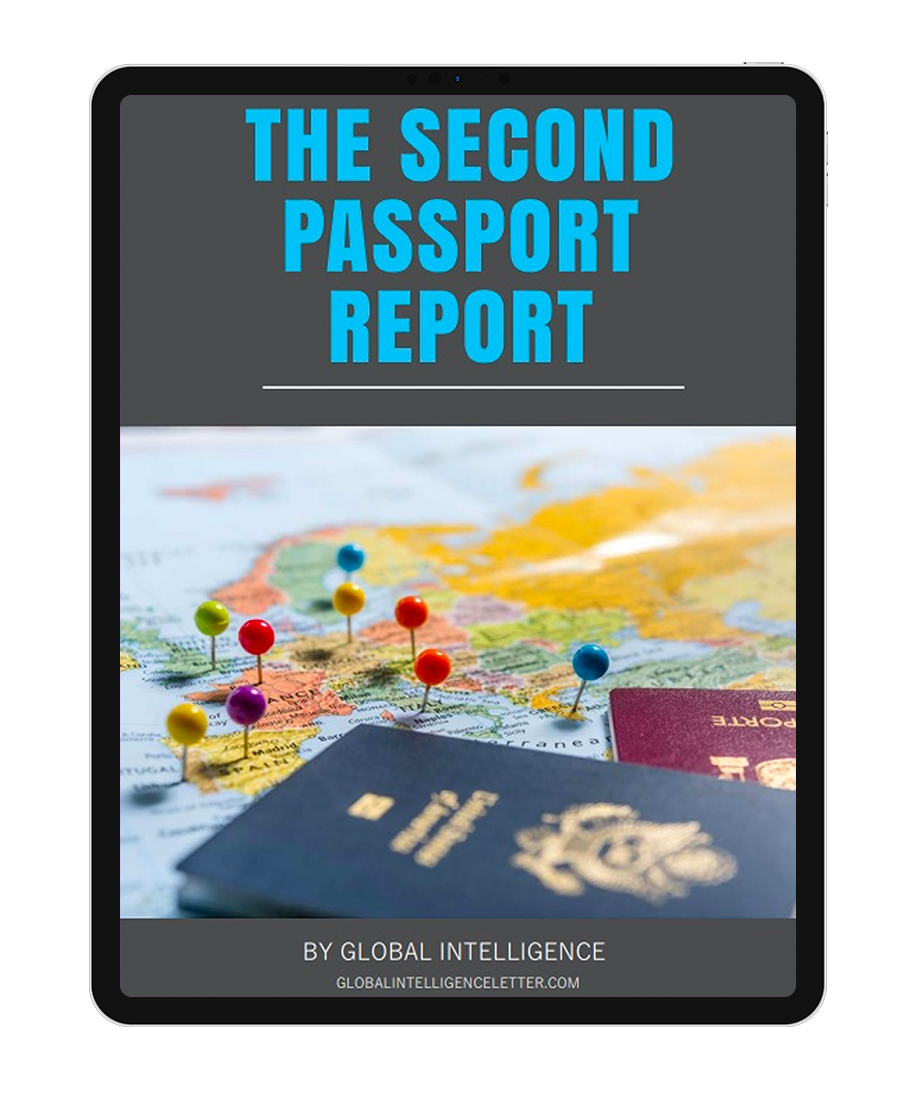 How to Get a Second Passport: The World's Most Valuable Document Right Now
Learn more about the best ways to boost your income and protect your wealth in our daily e-letter Field Notes with Jeff Opdyke.
• Valuable second passport—U.S. passport not affected
• The 21 passports you could be entitled to right now (including 11 European passports)
• A useful key to unlock closed and locked down travel borders
Claim your FREE report + video to learn more
Related Articles
Is it Legal to Have a Second Passport?
Why More Americans Are Getting Second Passports
5 Best Caribbean Islands to Live On… and 2 to Avoid
Popular Articles You May Also Like