If you're searching for true bliss in the South Pacific, it may be time to explore the Cook Islands. This 15-island archipelago—a self-governing country politically tied to New Zealand—boasts super-friendly locals, coral-studded turquoise lagoons, gleaming white sands, lush forests, and an emphasis on sustainable tourism.
Hawaii, Fiji, and Tahiti may get all the publicity, but for a low-key dose of traditional Polynesian culture, this Pacific gem offers the ultimate in laid-back charm and warm hospitality. Protecting the environment is taken seriously; this country is surrounded by a marine conservation area measuring more than a million square kilometers.
Soon after stepping off your Rarotonga flight, you could be snorkeling with sea turtles, sampling fresh-caught seafood, or learning some new islander skills: climbing coconut trees, hauling in a fishing net, wearing a sarong five different ways, or dancing like a Cook Island princess.
You won't find mass tourism, fast food chains, traffic lights, or mega-resorts here. On island time, simpler pleasures are savored and the natural rhythms of sun, moon, and tide shape the chilled lifestyle. You won't have to worry about crowds, either—the islands' total population is only around 17,000, with most of that on Rarotonga. Far more Cook Islanders live in New Zealand than out in the archipelago.
Planning Your Visit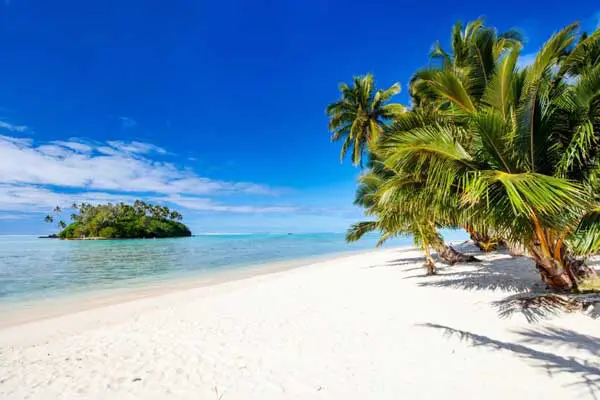 Flights to Rarotonga (the country's largest island) depart from New Zealand—it's about four hours from Auckland. No visa is required. On arrival, you'll receive a Visitor Permit allowing a stay of up to 31 days (New Zealand passport holders get 90 days). You'll need a valid outbound ticket and proof of pre-arranged accommodation in the islands.
Monthly extensions of your stay are possible by applying to the Cook Islands Ministry of Foreign Affairs and Immigration at www.mfai.gov.ck. Make sure you apply at least two weeks before you're due to depart. They'll likely check that you have sufficient funds for your extended visit.
Work visas are only a possibility if you have a confirmed job lined up or are starting a new business in the Cook Islands. COVID-19 requirements are (as always) subject to change but as of 13 January 2022, the Cook Islands have re-opened to international travelers, with access via New Zealand.
You must be fully vaccinated and show proof of a negative COVID-19 test taken within 48 hours of your departure flight to the islands. You must also complete a Ministry of Health travel declaration and use the official CookSafe/CookSafe+ systems for contact tracing. Always check with Cook Islands immigration for the latest travel updates and rules.
Getting Around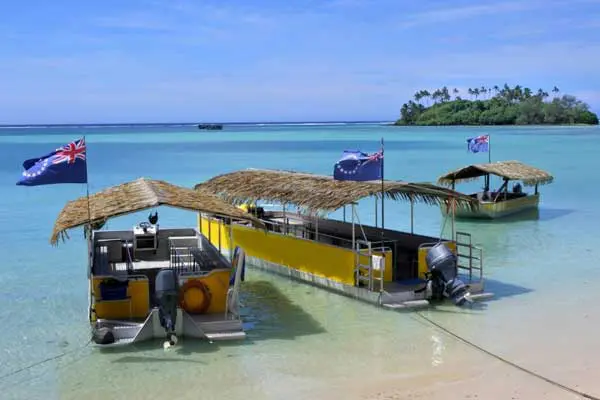 On Rarotonga, taxis are available but you'll find you hardly use them. Many tourists just hop on the "loop bus" that circles the island. One bus goes clockwise and the other anti-clockwise. The Tourist Office has timetables.
The beauty of the local bus is that it'll stop anywhere along the main road, so you can check out any beaches that happen to catch your eye along the route. Don't worry too much about designated bus stops… just grin, wave the bus down from the side of the road, jump on and buy a ticket from the driver. A single, one-way jaunt around the island costs about five New Zealand dollars.
If you prefer to hire a car, the islands happily accept drivers' licenses from Canada, Australia, New Zealand, the U.S., Japan, Norway, and EU countries. Otherwise, you can visit the Cook Islands Police Station and apply for a visitor's license, valid for a month.
Air Rarotonga runs flights to many of the outer islands, so it's worth checking what's available if you're keen to experience the less-visited parts of the Cooks. Mitiaro Island is an interesting destination, with its twin lakes, sulfur cave, and welcoming island-style homestay.
Handy Travel Tips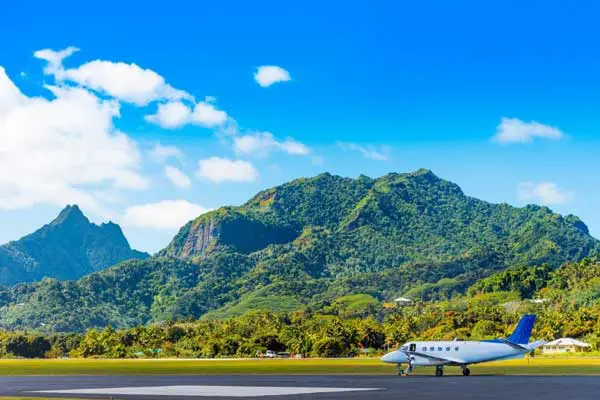 Considering its remote location in the middle of the Pacific, The Cook Islands offer reasonable medical facilities, so any minor health issues can be quickly dealt with.
Use sun protection while snorkeling and avoid narrow reef passages—currents can be incredibly strong at times. Don't touch any fish or coral you can't identify. When hiking, wear sturdy footwear and drink plenty of water to stay hydrated. Make sure you have appropriate travel insurance with decent medical cover.
English is widely spoken on Rarotonga, while on the outer islands you're more likely to hear Maori. Cook Islands time is GMT minus 10 hours—an important point to remember when booking accommodation and getting your dates right. The local currency is the New Zealand Dollar and you'll find banks and ATMs on the islands of Rarotonga and Aitutaki.
The weather in the Cook Islands is nothing short of superb—it's sunny, pleasant, and postcard-perfect most of the year. From April to November, expect drier conditions and average daily temperatures around 78 F. December through March is a bit wetter and warmer. The best time to visit is… well, any time, really.
Mobile phone coverage and internet services are surprisingly good in the Cook Islands, unless you're visiting more remote areas. If you want to recharge your devices, remember that electrical outlets here take the same three-pin, 240-volt plugs used in New Zealand and Australia.
This is a traditional, respectful, and religious nation, so while island dress standards are quite relaxed and informal, locals do prefer that visitors don't wear skimpy clothing or swimwear in villages, around town, and especially in church. During cooler months, you might find a light sweater or wrap useful in the evenings, but shorts and t-shirts will do the job for 98% of Cook Islands temperatures, day or night.
Tap water in the islands should be boiled before drinking. There's a fair chance your accommodation will have filtered water taps, from which you can top up your own reusable water bottle. A number of filtered water stations can be found in public places around the main tourist islands as well. Bottled water is widely available.
Rarotonga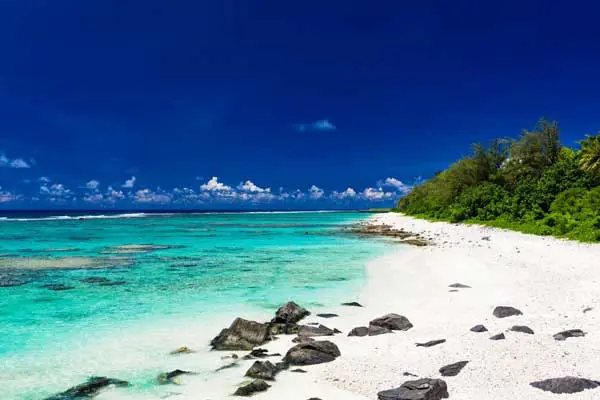 Rarotonga is the perfect introduction to the Cook Islands. It's green, mountainous, and surrounded by a lovely fringing reef. The main town of Avarua is just around the corner from the international airport.
Rocky sections of coast are separated by stretches of white-sand beach and shaded by coconut palms, offering excellent swimming. With 600 species of tropical fish joining you in these crystal-clear waters, it's worth bringing a mask and snorkel along when exploring new beaches.
For the best view on the island, a hike through the rugged interior brings you to lofty Te Rua Manga (The Needle). Accessed from either end of the Cross Island Track, it's well signed and easy to follow. Allow a leisurely hour and 15 minutes to reach Te Rua Manga from either side of the island, and the same to get back down to sea level. Bring mosquito repellant, sun protection, and plenty of water.
If you've ever dreamed of landing a big tuna, mahi-mahi, wahoo, or marlin in tropical waters, this is as good a place to try your luck as any. Fishing charters depart most days, offering four to five-hour trips into the deep blue—as long as the weather cooperates. If you're lucky, you may spot whales, dolphins, or flying fish out on the water.
Don't miss the Punanga Nui cultural markets (open on Saturdays), where you can check out the local snacks, fresh produce, black pearl jewelry, colorful sarongs, and much more.
You'll only be bored on Rarotonga if you choose to be—there are glass-bottom boat tours, snorkeling tours, nightlife tours, cycling tours, and cultural shows aplenty. Some of the best experiences are free, like walking the beach at sunset or chatting with smiling islanders in the shade of a thatched beach hut.
Bicycles offer a brilliant way to explore the island: many car rental agencies also hire out bikes at reasonable rates.
Aitutaki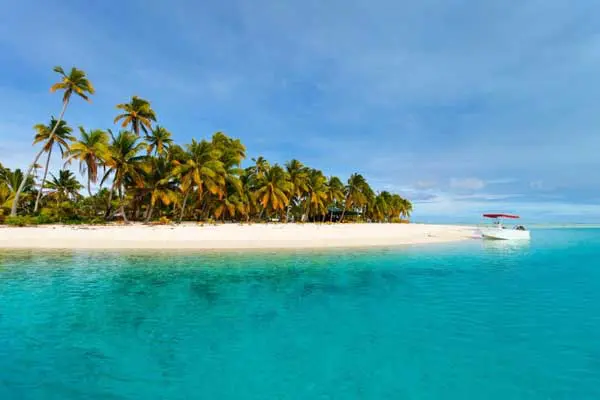 Aitutaki, the second-most visited island in the Cook Islands, is a short 50-minute flight from Rarotonga, and certainly worth a visit. Its sheer physical beauty is hard to take in all at once: a huge, sky-blue lagoon surrounded by a scattering of picturesque islets. As the sun sets, pink-cloud reflections shimmer across the lagoon's tranquil surface.
Aitutaki is famous for its gleaming white-sand beaches and what some have called the most beautiful lagoon on earth. It's an easy place to explore by bicycle or scooter, but one of the best ways to immerse yourself in Aitutaki's magic is by hiring a small boat to investigate nearby islands—it's pure heaven on a sunny day.
Where to Stay
Cook Islands accommodation ranges from family-run apartments and holiday homes to romantic villas, over-water bungalows, and boutique resorts. Wherever you make your temporary home in the islands, you can count on relaxation, adventure, deliciously fresh local food, and a warm welcome in one of the planet's last true paradises. The Cook Islands may not be the easiest international destination to get to, but the effort is always worthwhile. Kia Orana!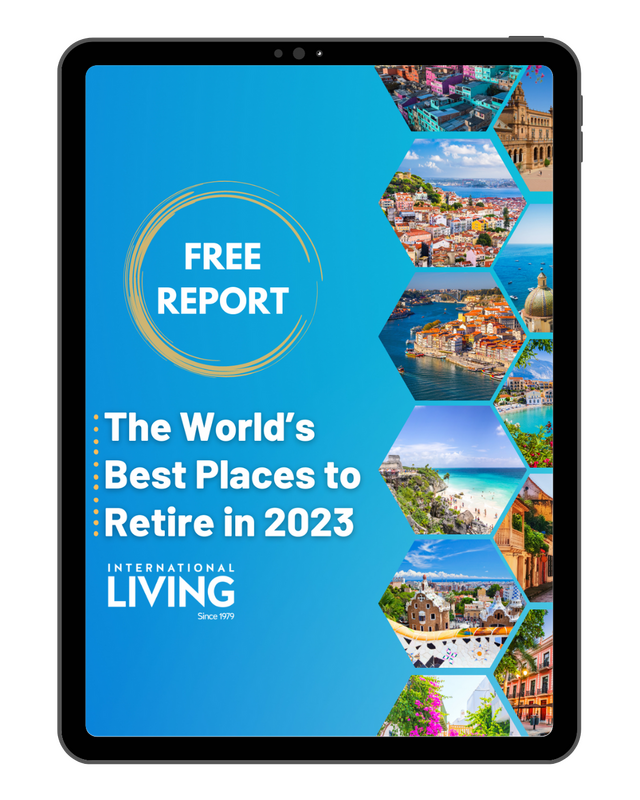 Get Your Free Report on the World's Best Places to Retire:
Learn more about the best places in the world to retire in our daily postcard e-letter.
Simply enter your email address below to sign up for our free daily postcards and we'll also send you a FREE report on The World's Top 10 Retirement Havens, plus access to over 10 more free reports. Our gift to you, on our favorite destinations.
Related Articles
The World's Best Places to Retire
The Cheapest Places in the World to Live
The 15 Best Islands in the World to Retire On
Upcoming Conferences
The Only 2023 Fast Track Costa Rica Conference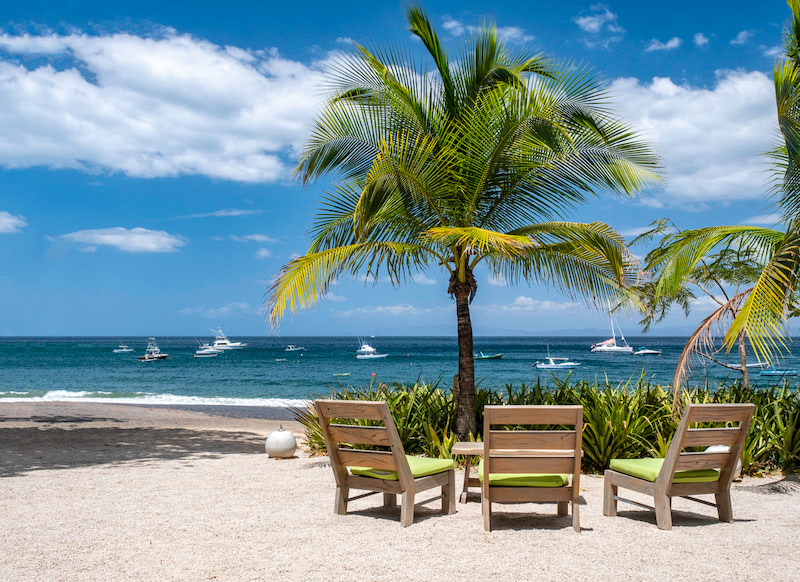 If your dream retirement involves stunning beaches… lush green mountains… a perfect year-round climate… first-rate healthcare… incredible value for money (a couple can live well on $2,109 a month—including rent!)...
Join our Costa Rica experts and expats in June and discover true Pura Vida.
REGISTER NOW, SEATS LIMITED: EARLY BIRD DISCOUNT HERE
---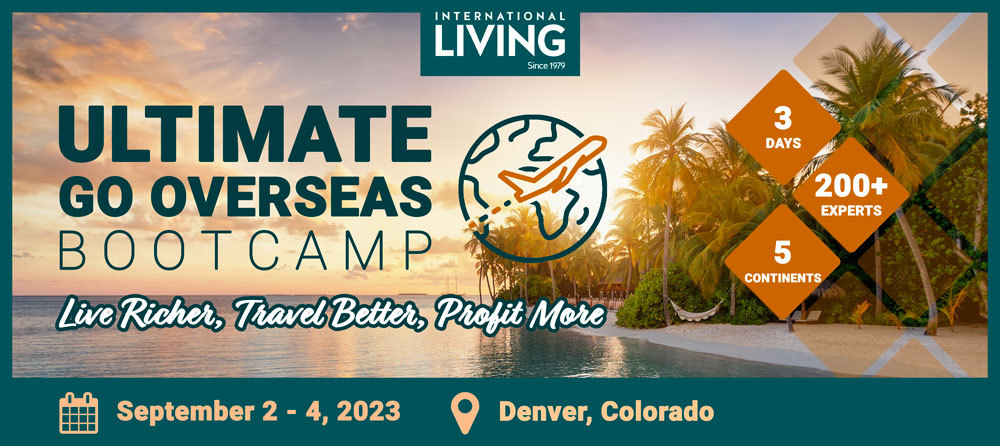 Most Popular Products
Popular Articles You May Also Like