A Stunning, Affordable Country in The Heart of Central Europe
People hear "Czech Republic" and reflexively think "Eastern Europe." It's a mental trick resulting from the fact that Czechoslovakia was once part of the communist Eastern Bloc of countries that were affiliated with the former Soviet Union. In reality, Prague, the Czech capital, sits farther West than Vienna, Austria, a city and a country no one ever assumes is Eastern European.
The Czech Republic actually is at the heart of Central Europe. And its capital, Prague, is easily one of the most beautiful, ancient, Old World cities on the European continent. Czechoslovakia, and especially Prague, never experienced the devastating bombing raids that destroyed so many European cities during World War II. As such, the country and her cities still reflect much of their 1,000+ years of history.
Because of that, and because of a low cost of living relative to Western Europe and the U.S., the Czech Republic—and Prague, in particular—are increasingly becoming an expat haven for those who want an affordable, big-city lifestyle with all the amenities of modern living.
Better yet: Obtaining a residency visa for the Czech Republic (good for one year and renewable) is relatively easy. With it, you can travel freely and easily around the European Union. Given the Czech Republic's central location in the dead center of the Continent, you can be in Dublin, Ireland, or Oslo, Norway, as quickly as Moscow or Athens, Greece. (A direct flight to the U.S. means getting back and forth across the Atlantic is as convenient as from London, Paris, or Frankfurt).
In short, the Czech Republic is arguably one of the best expat opportunities in all of Europe.
Once a communist nation, the Czech Republic today is unabashedly democratic. Czechs, having survived half a century of communism—including a 1968 Soviet invasion—are dogged in their efforts to maintain a strong democracy.
As the largest and most important city, Prague sucks up most of the oxygen when it comes to writing and reporting on the Czech Republic, and with good reason. Few European cities are as architecturally and topographically pleasing as Prague. And few Western European capitals are as easy on the wallet.
Still, the Czech Republic is packed with numerous appealing cities that reflect Old World, European charms.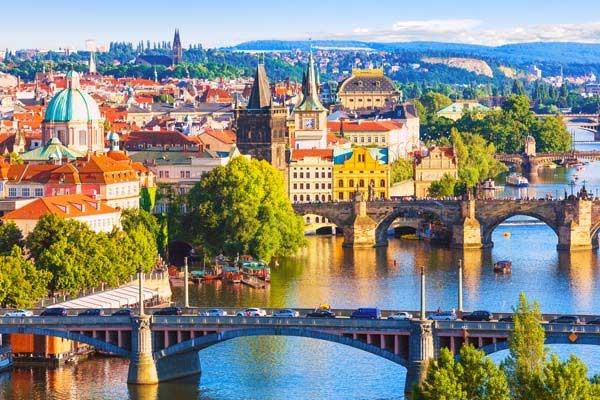 Far to the east are Ostrava and Brno, where expat city life is even cheaper than in Prague. To the south is Česky Krumlov, where pretty much the entire 13th century, riverside town is a UNESCO World Heritage Site. To the West lies Karlovy Vary, on the short list to become the country's next UNESCO World Heritage Site, and famous for its thermal spas dating to the 14th century. Up north is Liberec, another beautifully quaint, ancient town that's a gateway to the Czech Republic's popular snow-skiing region.
In between are picturesque stretches of farmland, rolling hills and forested mountains, interspersed with quaint villages and small towns. No matter where you are, however, you're never more than about three hours by train from Prague—and trains here are fast, efficient, modern, and WiFi-equipped.
Because the expat community in Prague is so deep and so well developed, alighting here means an easy transition into a normal routine. Support is on hand to help you navigate everything from buying an annual pass for the metro (a fabulous deal at only $155 a year for all of the city's public transport options) to finding your way around the very high-quality Czech healthcare system.
Costs are a primary consideration for expats and on that front, the Czech Republic offers the opportunity to live a very nice, Western-style life at a substantially reduced cost.
Grocery bills are quite low, unless you demand imported Western brands. A two-liter bottle of water will run you $0.38. Bread costs pennies. A whole chicken is about $5. A pound of onions: $0.25. A pound of carrots or potatoes: $0.22. A dozen farm-fresh eggs at any of the farmers markets that pop up every week will cost about $0.30. England's Tesco supermarkets are everywhere, as is Germany's Aldi and Albert, the local division of Holland's Ahold Delhaize. Basically, you can find whatever you want, though seasonally some vegetables won't be as readily available as they are the U.S.
Meanwhile, a traditional Czech restaurant/pub will plate up a hearty meal and a half-liter of exceptional, local beer for less than $8. And if you want to venture beyond traditional fare, Prague is rich in ethnic cuisine. A Vietnamese population has been here for two generations now and serves up tasty, inexpensive food as authentic as you'd find in Hanoi or Saigon. Or you can opt for British pubs, French brasseries and patisseries, sushi, Korean, Chinese, and a host of Argentinian steakhouses, Spanish tapas or, even, Cuban.
Depending on the neighborhood, housing costs in Prague, including water and electricity, can range from well below $1,000 a month to well over $2,000 for a modern one-bedroom, 750-square-foot apartment on a high floor with a balcony. In Ostrava and Brno, costs are a bit less for the same quality because demand is not nearly as robust as in Prague, which has seen a large uptick in expats in recent years. Outside of those cities, costs scale down accordingly.
Healthcare is excellent, widely available in English in the bigger cities and inexpensive. Expats with a residency visa will likely need to buy into the state health plan; it's about $95 a month for all the services you need at generally no additional cost. If you want a private plan, which gives you quicker, almost immediate access to a doctor, dentists, or specialist (again, with little to know additional out-of-pocket costs) you'll pay about $1,000 a year. But even out-of-pocket costs aren't painful. A root canal at a dentist, for instance, is about $75.
With all its benefits—beauty, geographic convenience, affordability—it's little wonder that the Czech Republic, and particularly Prague, is attracting an increasing number of expats who want a culturally rich, urban lifestyle in the center of Europe.
Upcoming Conferences
The Only 2023 Fast Track Costa Rica Conference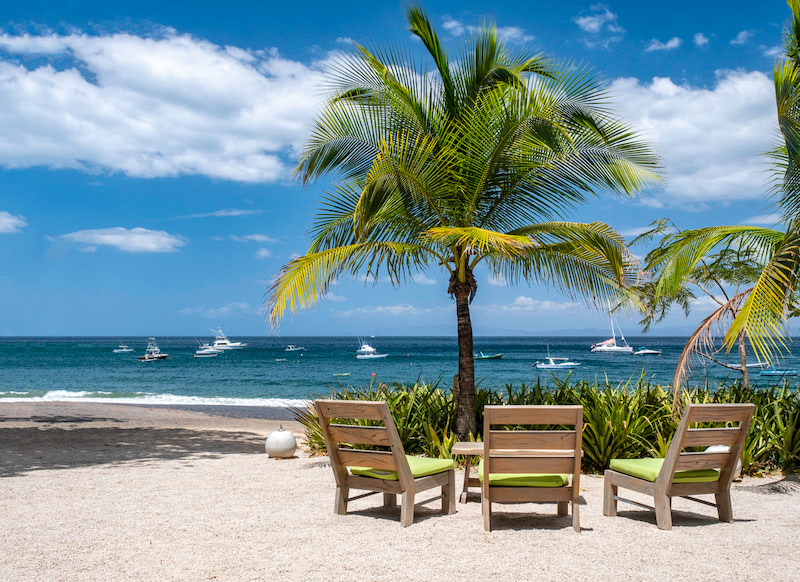 If your dream retirement involves stunning beaches… lush green mountains… a perfect year-round climate… first-rate healthcare… incredible value for money (a couple can live well on $2,109 a month—including rent!)...
Join our Costa Rica experts and expats in June and discover true Pura Vida.
REGISTER NOW, SEATS LIMITED: EARLY BIRD DISCOUNT HERE
---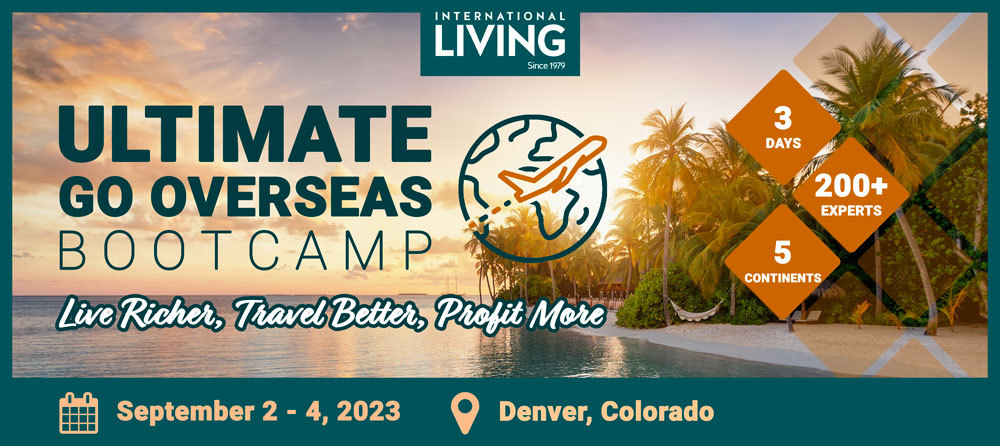 Most Popular Products