Patagonia is a vast expanse that stretches through southern Chile and Argentina. Where it begins and ends is hard to define, but once you're there, you'll know it. If you're fortunate enough to be exploring Chile by car, you'll notice a change in the terrain just south of Puerto Montt, where the landscape gives way to towering, forest-and snow-covered mountains, clear rivers, lakes, and streams, as well as fjords and glacier fields further south. The experience is quite different in Argentina, with a vast steppe and desert dominating the landscape.
Unsurprisingly, the Patagonian landscape has earned a reputation as a sublime, romantic destination. It's a place that quickly helps travelers regain a sense of awe and settle back into peace and wonder.
Are you interested in retiring abroad? Yes | Not Sure Yet
Travel to Patagonia is well worth it but does require some planning ahead due to its remoteness and popularity during the high season. It's important to consider not only the weather, but transportation, accommodation, and precisely what you hope to squeeze into your trip (there is a never-ending list of things to see). However, rest assured that Patagonia will provide you with plenty of reasons to want to return whenever and wherever you choose to travel.
When to Go to Patagonia
January to March
It's important to remember that the summer season runs from November to January in the southern hemisphere. Summer in Chile and Argentina brings warmer weather and longer days, which will make for a more pleasant stay in Patagonia. With that said, January and February can bring heavy crowds, which could disrupt the peacefulness of this natural landscape. While these months are generally warmer, remember that the weather in Patagonia is unpredictable. If you're trekking, you may still encounter sleet or even snow, and you can bet on strong winds at any time of the year.
April to October
April-October is considered low season in Patagonia, and if you are interested in trekking or visiting the national parks, there may be better times to go. However, if you enjoy winter sports such as skiing or snowboarding, Patagonia offers many amazing opportunities to enjoy yourself. Keep in mind that in winter, there are only about eight hours of daylight that far south, so plan accordingly.
November to December
Aim to visit Patagonia in November or December for a good mix of nice weather and smaller crowds. Many travelers in Chile and Argentina take summer vacations in January or February to coincide with the schools' summer vacations, so you'll find fewer tourists at this time of year. The weather is still transitioning to the summer warmth at this time—so you may experience more rain than in January or February—but if you're willing to put up with a little extra dampness, this could be the perfect time to visit.
How to Get to Patagonia
By Plane
The main Patagonian airports are found in Puerto Natales and Punta Arenas. Balmaceda and Coyhaique, Chile, also have airports if you want to visit the northern part of Patagonia. For those traveling to Torres del Paine National Park, Puerto Natales is the most convenient destination, as it sits less than an hour from the park and can be easily reached by bus or car. Keep in mind that if you're flying from Santiago, you will likely have a layover in Puerto Montt when flying to Puerto Natales. Some airlines offer direct flights from Santiago to Punta Arenas, which is about three hours south of Puerto Natales. SKY, JetSmart, and Latam are the major airlines offering national flights in Chile.
If you want to explore Patagonia in Argentina, you can fly from Buenos Aires to El Calafate. From there, you can make your way to Ushuaia. Aerolineas Argentinas, JetSmart, and FlyBondi are the leading airlines that can get you to El Calafate.
By Car
Driving from Santiago to Puerto Natales or Punta Arenas is possible and will allow you to experience the full glory of Patagonia. Driving south through Chile, however, will require several trips aboard ferries that will take you over lakes and through fjords. It is possible to cross over to Argentina north of Puerto Montt and drive all the way through to Puerto Natales or Punta Arenas. The trip is nearly 40 hours, so it's a good idea to plan to break up the drive with stops along the way, which shouldn't be difficult, as there are a multitude of things to see. If you choose to make the picturesque trip through Chile, set aside at least a week or two for the trip, and make sure you book the ferries in advance.
By Ferry
If you enjoy being on the water, you can opt to hop on the Navimag ferry, which will take you from Puerto Montt to Puerto Natales. The trip takes three to four days, but it navigates through Patagonia's stunning fjords, offering views you wouldn't get aboard a plane or even in a car.
Get Your Free Report on the World's Best Places to Retire:
Learn more about the best places in the world to retire in our daily postcard e-letter.
Simply enter your email address below to sign up for our free daily postcards and we'll also send you a FREE report on The World's Top 10 Retirement Havens, plus access to over 10 more free reports. Our gift to you, on our favorite destinations.
How to Get Patagonia
By Bus
Major cities in Patagonia are well connected by bus, and bus travel is generally considered very safe and comfortable in both Chile and Argentina. The major bus operators in Chile are Turbus and Pullman, and you can buy tickets online ahead of time to ensure you get to where you want to go.
By Car
Driving around Patagonia is the best way to experience its natural beauty on your own terms. With a car, you can see the major attractions but also visit the less well-known areas. Car rental is available in all major Patagonian destinations; Coyhaique, Balmaceda, Puerto Natales, and Punta Arenas. If you're going through El Calafate in Argentina, you can also rent a car there. If you choose to bring your own car on an epic road trip in Patagonia, ensure you have a spare tire and an extra fuel canister. Some areas of Patagonia are very isolated and may not have access to gas stations or cell service.
What to Pack
The weather in Patagonia is notoriously unpredictable, so bringing along a variety of clothing is key. The weather is generally warmer in the summer, but that doesn't mean you won't encounter strong winds, rain, or even snow if you're hiking. T-shirts, thermal shirts and leggings, sturdy hiking boots, a windbreaker, and a waterproof jacket/coat are all ideal. You'll also want to bring SPF 50 or higher sunscreen if you're traveling in the summer months, as UV levels can be dangerously high. Bug spray will also be welcome for your adventures into nature.
If you're planning to do some hiking in Torres del Paine or one of the national parks, hiking sticks will help as you traverse the uneven terrain, and snacks and water are a must. If you're going to camp, make sure your backpack is large enough to carry all your necessities but not too large to add unnecessary weight to your trip.
Traveling to Patagonia in the winter months requires more extensive packing, as you'll need to pack as many layers as possible, including a heavy-duty coat, gloves, hat, and boots. A balaclava may also be a good idea, as the wind can wreak havoc on the skin of your face and neck. Clothing that is water-resistant or waterproof is preferred.
What to Do in Patagonia
Chile
Torres del Paine National Park
Easily the most popular destination in Patagonia, Torres del Paine National Park really is something you can't miss. Jagged, snow-capped mountainscapes, expansive lakes, and open plains all combine to create some of the most magnificent views you'll ever see. Most people choose to hike the W trek, a multi-day route that offers views of Valle Francés, Base of the Towers, and Glacier Grey, three of Torres del Paines highlights. More advanced hikers may choose to tackle the O circuit, an 85-mile hike that takes you around the entirety of the Cordillera del Paine. Of course, day trips to see Torres del Paine are also possible for those with limited time.
Carretera Austral
If you're driving, Chile's Carretera Austral is well worth exploring. It extends from Puerto Montt at the start of Patagonia to Villa O'Higgins in the south. Driving the entirety of the Carretera Austral usually requires at least two weeks, as there's an abundance to see and do. However, exploring just a small part of the scenic road will offer the reward of incredible views and access to picturesque towns.
Caleta Tortel
Along the Carretera Austral, you'll find Caleta Tortel, a tiny coastal town in the Aysén Region. What makes this little town special is the fact that it contains no roads, only boardwalks. If you're looking for a sense of peace, Tortel can offer it with its uncommon access to the kind of quiet you can only find when vehicles aren't present.
Punta Arenas
Punta Arenas is often sought out due to its proximity to Torres del Paine, but the city itself shouldn't be overlooked. The Cementerio Municipal, Nao Victoria Museum, and the Plaza de Armas are all worth seeing and offer insight into the fantastic history of Punta Arenas and Patagonia. Punta Arenas also provides access to exciting day trips. You can hop over to Isla Magdalena to see the Magellanic Penguins or visit the Reserva Nacional de Magallanes, which offers activities for hikers and nature lovers.
Puerto Williams
Found in Tierra del Fuego, Puerto Williams is about as far south as you can get in Chile without heading into Antarctica. While Ushuaia, Argentina, has officially claimed the nickname "The End of the World," Puerto Williams is actually slightly farther south. Visiting Puerto Williams also offers access to Cabo de Horno (Cape Horn). At this notorious point, the Atlantic and Pacific meet, an area that has claimed the lives of many sailors due to its extremely rough waters.
Get Your Free Report on the World's Best Places to Retire:
Learn more about the best places in the world to retire in our daily postcard e-letter.
Simply enter your email address below to sign up for our free daily postcards and we'll also send you a FREE report on The World's Top 10 Retirement Havens, plus access to over 10 more free reports. Our gift to you, on our favorite destinations.
Argentina
Glacier National Park
Home to the third largest glacier field in the world, Parque Nacional Los Glaciares features 47 large glaciers formed during the Ice Age. Perito Moreno Glacier is the park's main attraction and is certainly something to behold. In the park, you can also visit Mount Fitz Roy, the park's tallest mountain, Lake Argentino, the largest lake in Argentina, subpolar forests, and arid steppe landscapes. The main city that offers access to the park is El Calafate, which also has flights further south into Argentina, including to Ushuaia.
El Chaltén
Located at the northern edge of Parque Nacional Los Glaciares, El Chaltén is a city worth visiting if you enjoy hiking and trekking. It's a perfect starting point for visiting Mount Fitz Roy or any of the trails around Cerro Torre.
Ruta 40
Running parallel to the Andes Mountains, Ruta 40 is the main road that will take you through Argentinian Patagonia. While not considered as scenic as Chile's Carretera Austral, it does offer an unbroken route down south. It also passes through more than 20 national parks, so there's plenty to see and do. You'll also get a close-up look at the Patagonian steppe, a unique landscape that everyone should see.
Ushuaia
While Puerto Williams is, as I mentioned, technically further south than Ushuaia, this city has been dubbed "The End of the World." Sitting against the Martial Mountains and next to the Beagle Channel, it's a beautiful city with access to cruises to Antarctica and day trips to see penguin colonies.
Where to Stay in Patagonia
Chile
Torres del Paine
Torres del Paine has accommodation ranging from budget to luxury, so you can travel as you wish. For those with a larger budget and a sense of adventure, look to EcoCamp Patagonia, a sustainable dome hotel in the park with easy access to the hiking trails. For a luxurious, all-inclusive experience, check out Explora Patagonia. There are also many hostels situated around Torres del Paine for budget travelers, and to really save, you can pack a tent and camp in one of the many campsites around the park.
Puerto Natales
The Singular Patagonia offers a unique experience, serving as part hotel and part museum. Formerly a cold storage facility, the century-old building is now a beautiful space for Patagonian travelers to stay. For those taking the Navimag ferry, Hotel Costaustralis sits close to where the ferry docks in Puerto Natales and is a very convenient option. For budget travelers, the city hosts many hostels, including El Patagonico Hostel, which is situated in the city center and includes breakfast and locker storage in case you head out on a trek in Torres del Paine.
Punta Arenas
For travelers with a larger budget, the Hotel Cabo de Hornos is an impressive building and an excellent option for a stay in Punta Arenas. For something a bit less expensive but still very nice, Hotel La Yegua Loca is a boutique hotel that was originally a 1929-built English court—both its history and service will catch your eye. Among the many hostels in the city, you can find the Hostel Entre Vientos, which offers affordable beds and a great view of the Magallanes Strait.
Argentina
Glacier National Park
Aguas Arriba Lodge is a perfect choice for travelers searching for relaxation, great views, and some quiet moments. Sitting on the banks of Lago Desierto, the hotel offers incredible views of the surrounding water and mountains. For those with a more modest budget, Estancia La Quinta is situated very close to El Chaltén at the foot of Mount Fitz Roy. For budget travelers, there are many hostels, cabins, and camping options in both El Chaltén and El Calafate.
Ushuaia
For a luxury stay at the end of the world, look no further than Arakur Ushuaia Resort and Spa. Sitting in the Cerro Alarkén Natural Reserve, this resort allows you to get in touch with nature while experiencing all of the classic comforts of a 5-star hotel. If you're looking for something a bit cheaper and more central, Alto Andino Hotel offers a great location and nice views. Like most cities in Patagonia, Ushuaia also offers many hostels. Check out the Antarctica Hostel, which is close to the city center and includes a nice breakfast.
Get Your Free Report on the World's Best Places to Retire:
Learn more about the best places in the world to retire in our daily postcard e-letter.
Simply enter your email address below to sign up for our free daily postcards and we'll also send you a FREE report on The World's Top 10 Retirement Havens, plus access to over 10 more free reports. Our gift to you, on our favorite destinations.
Related Articles
Guide to Culture and Traditions in Chile
Argentina Visa and Residency Information
The Cheapest Places in the World to Live
Upcoming Conferences
The Only 2023 Fast Track Costa Rica Conference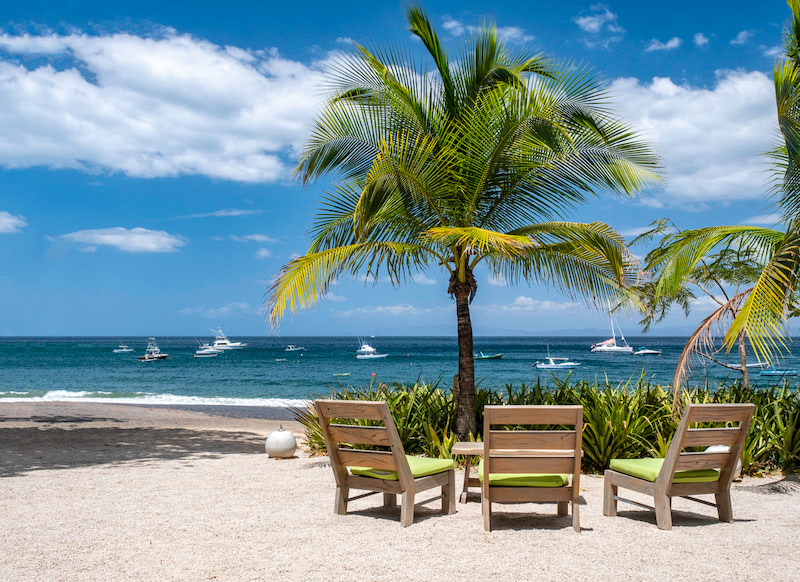 If your dream retirement involves stunning beaches… lush green mountains… a perfect year-round climate… first-rate healthcare… incredible value for money (a couple can live well on $2,109 a month—including rent!)...
Join our Costa Rica experts and expats in June and discover true Pura Vida.
REGISTER NOW, SEATS LIMITED: EARLY BIRD DISCOUNT HERE
---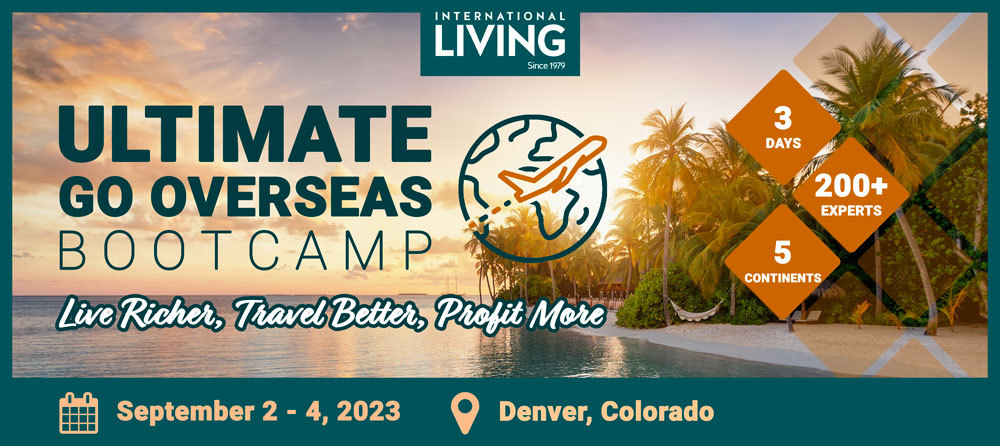 Most Popular Products
Popular Articles You May Also Like