Do you dream of ditching the boss…enjoying more freedom in life…and not being ruled by the clock?
Do you want the freedom to travel…to take a lazy lunch on a hillside…to savor fine wine and fresh olives in an outdoor café…to spend weeks exploring warm, white-sand beaches?
If you answered yes to those questions, then blogging is likely the best-fit income opportunity for you. This is, hands down, one of the most fun ways to earn from your travels. Whether you're a foodie, a culture fiend, or architecture fan…traveling solo, taking your kids along, or reinventing retirement on the road…your adventures are the perfect fodder for a money-making blog.
The good news is you don't need to Ernest Hemmingway or J.K. Rowling to start a blog. There are plenty of people out there who share your passions and interests and will want to read about your experiences—good, bad, funny, inspirational, or practical—if it's real life, anything goes.
And it's easy to get started. You just need a laptop, an internet connection, and something you love to talk about and you're ready to go.
Below, we outline how blogging can give you the opportunity to travel, while also earning money.
Blogging: An Easy-to-Start, Live-Anywhere Income
By Lori Allen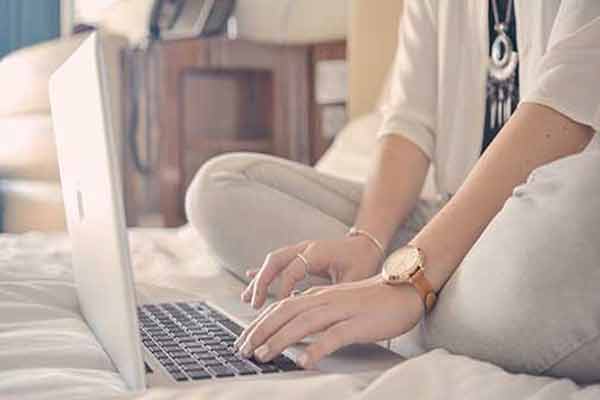 Blogging is one of my favorite portable incomes. Done right, a blogger with just a few hours a week can make a tidy side income from their blog. But it's also a business that can be scaled up to earn you as much as $100,000 per year or more.
But that's not why I love blogging so much. For me, this opportunity stands out as one of the best ways to achieve the lifestyle you want…whatever your age, your background, or your interests…
Whether you just want more freedom for what matters in your life, to travel more, or even move overseas, blogging is the perfect no-boss, no-office, creative, fun income.
Whatever grabs your interest as you travel (or stroll about your hometown)—theater, restaurants, music, recipes, books, architecture, fitness, gardening, golf, nature—you can write about it on your blog…
The ins and outs of moving overseas, finding good restaurants in a new town, traveling with your family, dealing with an empty nest… Any one of these situations is fodder for a great blog. And, there's no reason you can't be the one to write it—whatever your background, or experience.
Folks aren't looking for literary masterpieces: they want to connect with a real person. Whether it's funny, sad, frustrating, unexpected or useful, they want to read your story.
When Nellie Huang started a travel blog to keep in touch with friends and family while living overseas, she had no idea it would lead to the travel lifestyle she had always dreamed of. Fast-forward to today, full-time travel blogger Nellie says, "I get paid to travel to far-flung and exotic places (Madagascar one day, Thailand or Iceland the next). Every day is an adventure; I can travel on my own terms whenever and wherever, and I make a decent living doing so—all thanks to my travel blog."
Your ingredient list for getting started is simple. All you'll need is:
A reliable internet connection
A laptop
About $100 a year for web services
Passion for something you love
If this is you, then you've got what it takes. I can't think of any other income stream that hands you as much freedom and fun—but is so easy to get started.
5 Reasons to Become a Travel Blogger
By Nathan Aguilera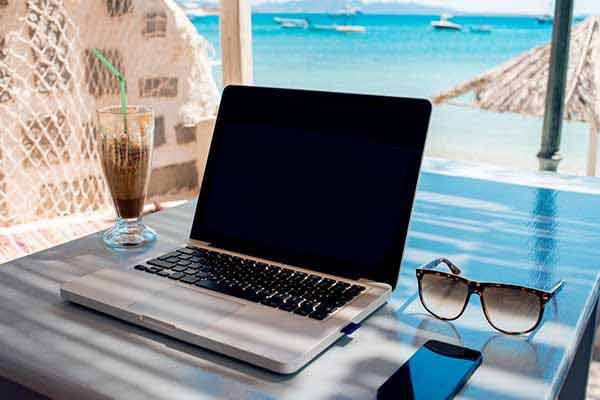 I've been traveling non-stop for nearly four years now, blogging for almost two. In that time, I've seen more than 50 countries over four continents.
Because of my blog I've been able to explore the nature of the Azores Islands of Portugal, trek the mountains of Nepal, watch the sunrise over the temples of Angkor Wat, and dive to sunken ship wrecks in the Philippines.
I'll always be grateful I made that first blog post two years ago. It was a small first step on what turned out to be an amazing adventure. If you haven't taken that first step yet, here are five reasons that you should.
1. You can escape office life
I didn't know how much I hated working in an office until I no longer had to. I had accepted it as the norm. Now, my office can be anything: a coffee shop in Thailand, a co-working space in Kosovo, or a beachfront restaurant in Bali. The freedom of working with clients from around the world means you can work from anywhere with WiFi, and that's a major benefit to this lifestyle.
2. You can travel for free
"Get Paid to Travel the World" or "Travel the World for Free" —we've all seen these bold click-bait headlines. Travel bloggers often receive free tours, fancy hotels, flights, press trips, sometimes even a paycheck too, but realistically, you'll also be expected to deliver some content afterwards.
Still, when you're doing what you love, writing about it doesn't feel like work. If you pick your projects well and align them with what you and your audience are interested in, you'll likely be willing and excited to generate content in return for these perks.
3. You can meet new people
As a travel blogger, I've met people from across the globe and all walks of life. The ones I've stayed in contact with have become lifelong friends. Others I've met briefly—maybe we shared a taxi, or a train car, or a meal. But all have impacted and played their role in my trip. Meeting new people and discovering their stories and backgrounds is one of the main reasons I love to travel.
4. You can be part of a great community
The travel blogging community has been the best thing about keeping my blog going. It's full of some of the finest, craziest, funniest people, and all with the most insane stories.
The community is also incredibly helpful and inspiring. I've made friends I've only ever met in Facebook groups who have been incredibly helpful along the way.
Whenever you visit a new destination, you'll have a huge network of people to tell you the best places to visit, things to see and do, and food to eat that most tourists will never know. Your fellow travel blogger friends will either be living there, will have previously based themselves there, will have visited there, or know someone that does. I often arrive in a new city, check in on Facebook, and see that a fellow blogger happens to also be in the same city. These opportunities have led to countless meetings, dinners, and drinks.
5. You get to write
Traveling and seeing the world is one thing, but there is one secret perk to travel writing that keeps us bloggers coming back for more…we love to write.
Do it on an airplane, in a hotel, sipping a cocktail on the beach, or wherever you like, just enjoy doing it. You should enjoy writing so much that you'd write even if no one were reading, because in the beginning, it's likely no one will be. It takes time to develop an audience and you have to love writing enough to continue even when it seems like you're writing for no one.
While blogging can be challenging, I've found it well worth the effort. The opportunities and friendships that have stemmed from my decision to write my first post and become a blogger drive me to continue to write, share, and experience the world.
A Free Trip to Italy…and More Perks of Being a Blogger
By Penny Sadler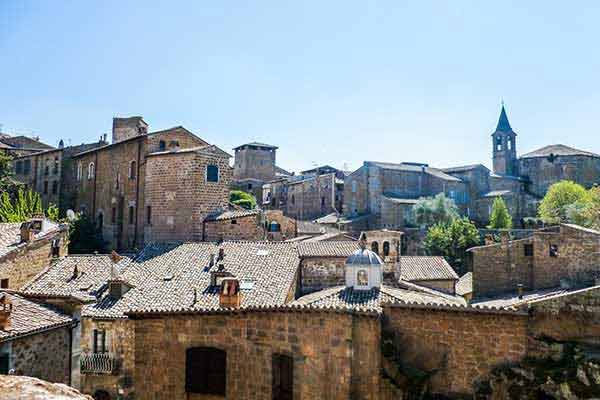 I love travel. I love the first sight of a new city. I love the feeling of discovery and adventure. I love getting to know what makes a place: its history, culture, language. Travel for me is a means of inspiration and rejuvenation.
About six years ago, I started blogging. I was not feeling fulfilled in my job and needed a creative outlet that was in no way connected to work. I had sort of loosely started a blog several years earlier, sharing photographs of my travels to Italy. While I had fun with that, I wanted to broaden my horizons. After all, I wasn't only traveling to Italy. California and Florida were frequent destinations, and I took a lot of short trips for work to various locations in Texas. Not only did I want to share my impressions of Italy, I wanted to share my life in Dallas, and other parts of the U.S. too.
What began as a hobby became a platform I could use to explore places and situations that I might not have otherwise. I had developed a small but very engaged following—friends, and friends of friends—who were interested in the places I traveled to and enjoyed my style of writing.
Because of my blog I'm often invited to dinners and events that I probably wouldn't be otherwise. For example, I hit it off with one of the guides on a walking tour of Carmel-by-the-Sea, and the guide then offered to give me a personal tour of the Monterey Aquarium. Pretty cool perk of the job.
A highlight of my blogging life was a trip to Italy. I paid for the airfare from the U.S., but train travel in Italy, meals, hotels and tours, were all gratis. We visited an Italian spa and soaked in thermal waters, a treatment that is said to heal all kinds of skin and joint disorders. It's quite common to do this in Europe but has only recently become popular in the U.S. We also toured wineries, organic farms, and met craftsmen, violin makers, and other artists.
I met many people during that trip that I am still in touch with today. I think the best part of being a writer, are the relationships you form. Ok…a free trip around Italy wasn't bad either.
If you've ever considered writing or blogging I encourage you to give it a try. If you want to make money at it you can, but the main thing is that you do it for the joy of it. You never know where it may lead you.
Related Articles
Enjoy the Perks of Travel Blogging From Your Home
The 5 Most Underrated Benefits of Blogging
A Journey of Discovery, Travel Blogging, and a New Life in Florence