When I leave my luxury beach condo in Cabo each spring, after having spent another glorious winter in the warm Baja California sun, I hand my keys to my rental manager. Likewise, when I leave my other base on Portugal's Silver Coast to spend time with family and friends in Ireland during the summer.
What can I say? With the potential rental income in both of these stunning locations, it's a no-brainer.
But I could just as easily take the keys with me. But thanks to their secure locations, I'm confident that I'll come back to my condos and find them just as I left them.
There's a certain appeal to that, especially if you only plan to spend part of the year at your property and simply aren't comfortable with having renters in your home.
With a lock-and-leave condo, there's no need to hire a caretaker or to "check up" on your property periodically when you're not there. And you can enjoy your condo at a moment's notice any time you want.
And you're not limited to seaside locations, as my researchers have uncovered with the properties below.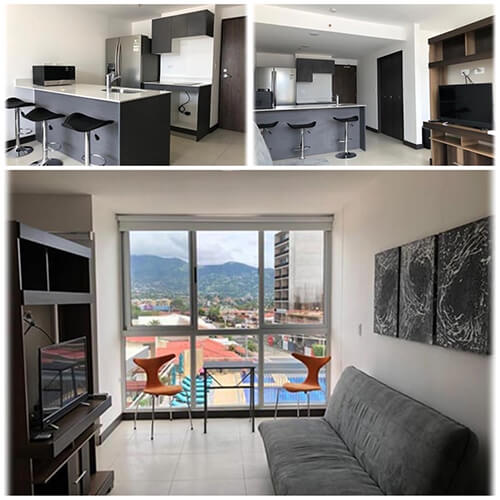 San José may not be the first destination you think of when considering a base in Costa Rica. Most visitors simply land at the international airport in this capital city and head straight to the beach. There are plentiful lock-and-leave condos on the popular Pacific coast, to be sure.
But don't dismiss San José outright. It's a center of arts and culture and entertainment, with several well-regarded museums; a national theater known for the world-class performances of its orchestra, opera company, and more; and trendy neighborhoods with innovative gourmet restaurants, chic boutiques, and more.
In the heart of downtown San José, in the centrally located Rohrmoser neighborhood, is an open-concept loft condo. It comes fully furnished, and the building has a pool. You have views of the Sabana Park, the "Central Park" of the city, as well as the National Stadium, where all the major concerts and sporting events are held, including games for the beloved La Sele, Costa Rica's national soccer team.

With a permanent population of just around 1,000 but many large hotels along it's 1.2-mile stretch of beach, Becici is true resort town. One of those hotels famously hosted The Rolling Stones and Madonna while they were on tour in the country.
The town is part of the surrounding Budva Riviera, the premier tourism destination for the country's citizens as well as others in the region. There are several beautiful beaches, but the town of Budva itself is worth a visit for its well-preserved medieval walled city and buzzing nightlife.
There is a two-bedroom condo in the resort town of Becici. There is a sea-view terrace overlooking Adriatic and the water is just a five-minute walk.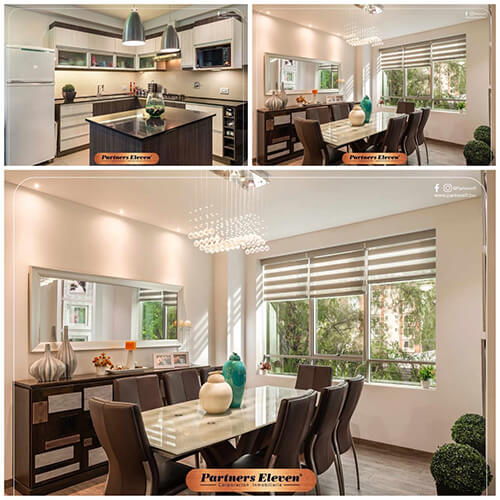 Bolivia is not on the radar of most real estate investors, potential expats, or even travelers. Yet, this landlocked South American country surrounded by Peru, Argentina, Brazil, Chile, and Paraguay offers a lot…not the least of which is extremely low costs.
To be sure it is a bit rough around the edges, but it still has plenty of modern conveniences and amenities. Life in cities like Cochabamba, population 700,000, is surprisingly sophisticated. You can stroll through modern shopping malls, go to fancy restaurants, chill out in trendy cafes, and buy imported items in large supermarkets. Cochabamba also has one the largest traditional outdoor markets in Latin America, known as La Cancha. If you're outdoorsy you can enjoy hiking in the foothills of the Andes, which surround the city.
In the high-end Cala Cala neighborhood is a two-bedroom condo, with a separate TV room/den in addition to the combined living and dining room.
Get Your Free Real Estate Report Now
Sign up for our free daily Postcard e-letter and get a valuable free report on the The 5 Best Places to Buy Real Estate In 2023.
Related Articles
The 15 Best Places to Invest in Real Estate in 2021