It wasn't the weekend I'd planned, but it's one I'll never forget.
I was a first-year student at the University of Cape Town, on a driving safari through the African country of Namibia. It wasn't Namibia then, though. Still controlled by South Africa under a League of Nations mandate dating from World War One, we called it South West Africa, or just "South West."
Are you interested in retiring abroad? Yes | Not Sure Yet
My friend and I had set up camp in the dunes of the Skeleton Coast, so named for the abundant remains of whales and seals, as well as the rusting ribs of more than a thousand shipwrecks jutting from the sand. There's no human habitation for hundreds of miles. Just seals and penguins.
And jackals. Or so we discovered once the sun went down. On the edge of the circle of light cast by our campfire were dozens of pairs of greenish glowing eyes. We weren't sure whether they were interested in our food or in us, but we took no chances.
It was a sleepless night as we tried not to nod off, periodically waving firebrands at the ravenous brutes.
I count that one of my top three experiences of African wildlife (close second was stumbling upon a young male elephant in musth in the north of the same country). And I consider Namibia one of the most fascinating and beautiful places on earth.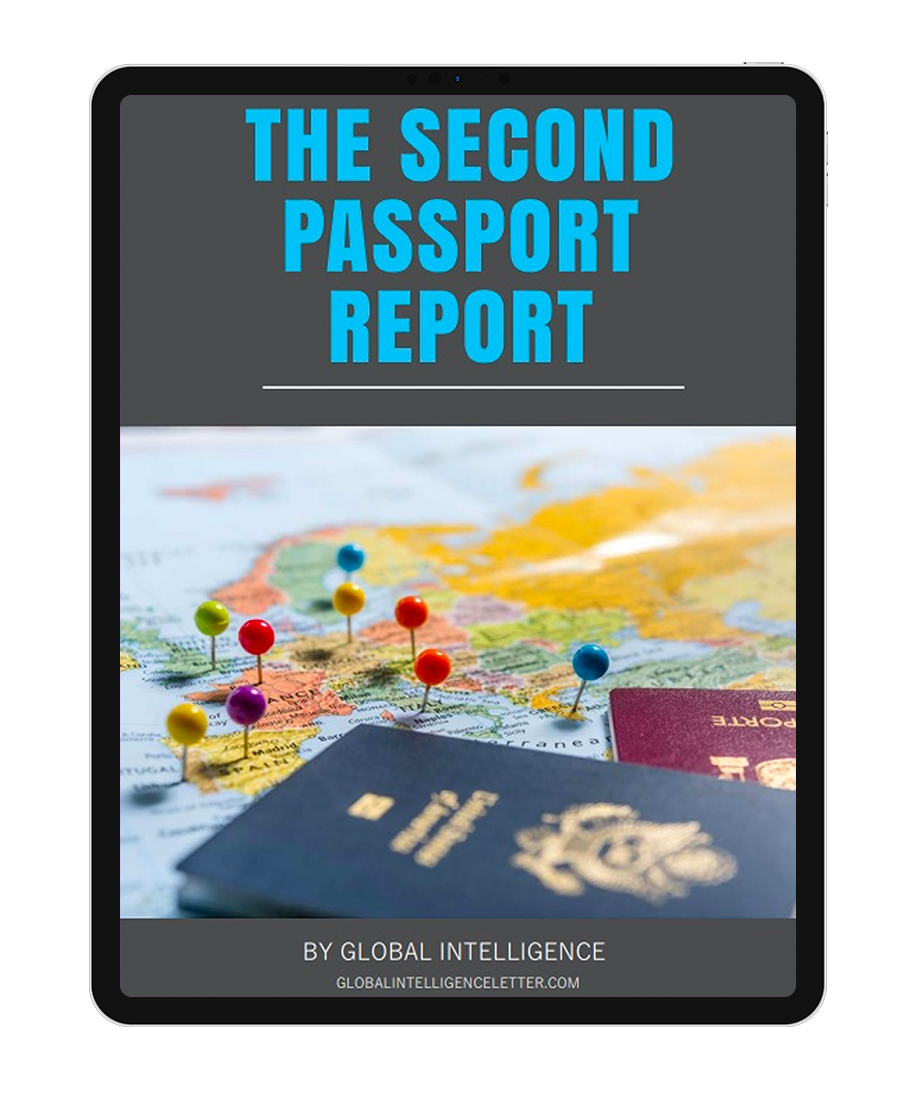 How to Get a Second Passport: The World's Most Valuable Document Right Now
Learn more about the best ways to boost your income and protect your wealth in our daily e-letter Field Notes with Jeff Opdyke.
• Valuable second passport—U.S. passport not affected
• The 21 passports you could be entitled to right now (including 11 European passports)
• A useful key to unlock closed and locked down travel borders
Claim your FREE report + video to learn more
Namibia is a big country with a tiny population. Just over 2.5 million people live on its 320,000 square miles. It's the driest country on the planet. (The father of my best college chum—whose childhood there brought me to South Africa—helped build the water reclamation system for the capital, Windhoek.)
Despite its dryness, Namibia is no sandy desert. It's blessed with a variety of ecosystems, climates, flora and fauna. From the Fish River Canyon in the south, to the Spitskoppe stone outcrops with their ancient San rock paintings, to the wildlife chocked Etosha Pan in the north, Namibia produces a combination of solitude and natural beauty that makes one feel simultaneously insignificant and central to the universe.
Of course, it's not all solitude. Besides Windhoek—the world's 6th cheapest city—there are population centers at Walvis ("whale" in Afrikaans) Bay, Swakopmund, Tsumeb, Grootfontein and other towns. The culture is a syncretic product of migrations from other parts of Southern Africa, mixed-race groups fleeing the British Cape Colony in the 19th century, and Germany, which ruled the country from 1880 to 1915.
German is still spoken, and local breweries still practise the Reinheitsgebot, which has governed beer-making since the holy Roman Empire. (My local friends and I agree that the best beer in the world comes from the Swakop brewery, just south of the Skeleton Coast.)
Namibia ranks as one of the safest and most stable countries in Africa. And now, this slice of heaven can be yours: Namibia is joining the ranks of countries offering golden visas.
The Namibian golden visa programme is linked to a specific real estate development. To qualify, applicants must purchase real estate with a minimum value of $316,000 at President's Links Estate, located at the edge of the Dorob National Park in Walvis Bay. The estate features 745 luxury residential homes, with world-class lifestyle amenities.
Successful applicants receive a five-year, renewable residence and work permit. The work permit only allows work at a company owned by the applicant, however. After seven years, permit holders can apply for permanent residence, and after 10 years, citizenship.
The Namibian Department of Home Affairs is clear that the new programme is aimed at wealthy expat retirees, along with their investments and spending, to the country. Indeed, most initial applications have come from German nationals, with South Africans a close second.
Processing time is three months from submission of the application to approval. To complete an online residence application, visit President's Links Estate.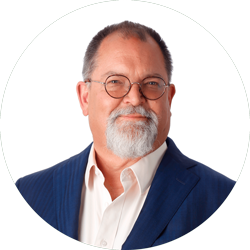 Ted Baumann is International Living's Chief Global Diversification Expert. He's traveled to nearly 90 countries and is a dual citizen of the United States and South Africa. Ted has been published in international research journals, as well as in media outlets such as Barrons, Forbes, and Cheddar. Learn more about Our New Chief Global Diversification Expert here.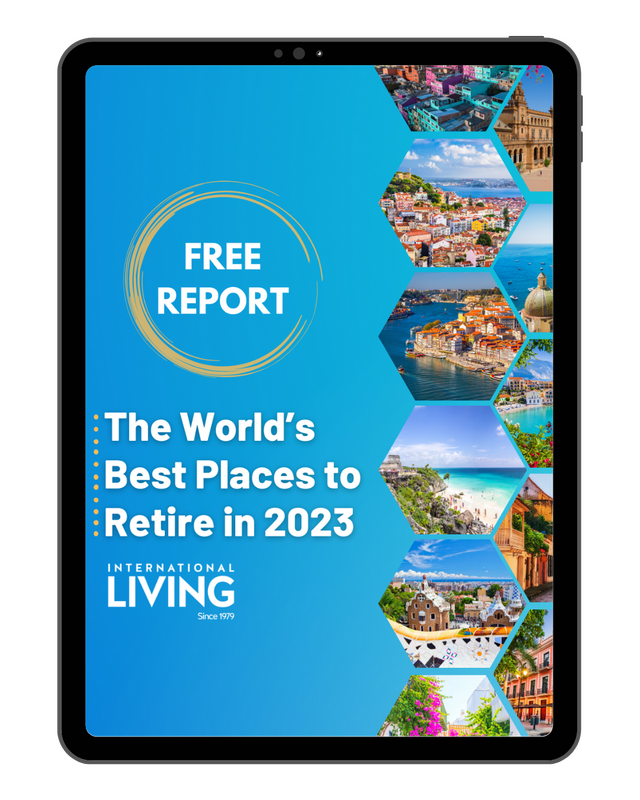 Get Your Free Report on the World's Best Places to Retire:
Learn more about the best places in the world to retire in our daily postcard e-letter.
Simply enter your email address below to sign up for our free daily postcards and we'll also send you a FREE report on The World's Top 10 Retirement Havens, plus access to over 10 more free reports. Our gift to you, on our favorite destinations.
Related Articles
Portugal Ends Golden Visa Program
Second Passports Aren't Just For The Rich
Portugal Ends Golden Visa Program: What It Means For You
Upcoming Conferences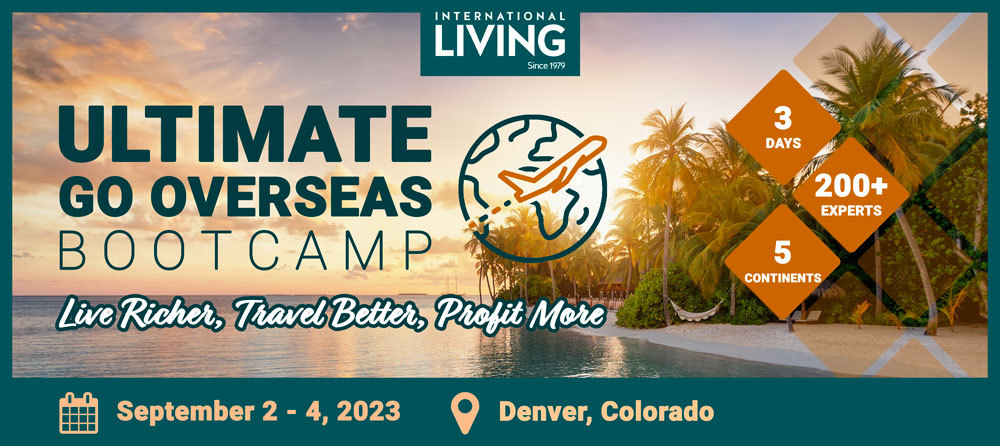 Most Popular Products
Popular Articles You May Also Like