Last week, I spent two days scouting in northern Costa Rica, right at the border with Nicaragua.
It's unbelievably stunning. Lush, mountainous jungle spills down to a coastline of quiet bays and pristine Pacific beaches. I saw baby foxes, howler monkeys, colourful birds, and giant butterflies, all protected by a nature preserve.
Everything feels neat, tidy, and untouched. It's almost like the best of Costa Rica and the best of Nicaragua combined.
I was there because a consortium of Central America's biggest families have come together to assemble maybe the most impressive land bank I have ever seen. This place has been completely overlooked, but they've now put in 16 miles of road, brought fibre optic internet, water treatment, you name it. I'm talking more than a hundred million dollars invested and almost no one knows about it…
But I do. And guess what? This consortium wants to tap into Real Estate Trend Alert's group buying power to kick start what I think will be Costa Rica's best set of linked communities.
You can see just how beautiful this region is in this quick video I shot: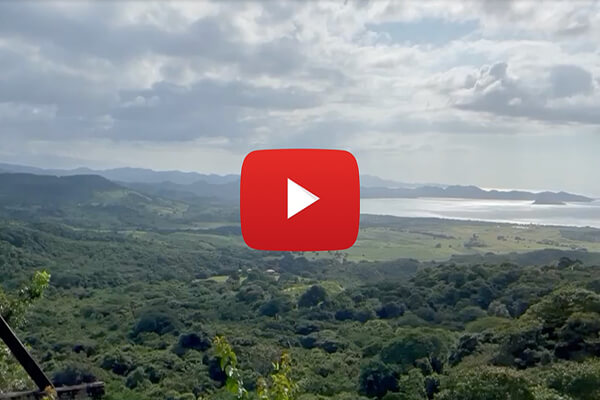 I'll be bringing RETA members my full report on what I found soon. (If you want to get that report, you'll need to be a RETA member…and right now, you can take a 90-day trial membership. All the details for taking RETA for a test drive are here.)
In the meantime, check out the video below to bring yourself up to speed on the best opportunities in Costa Rica.
As you might recall, a couple of weeks ago I sat down with my colleagues Margaret Summerfield and Jason Holland to discuss all that Costa Rica offers. Margaret first scouted the country well over a decade ago, while Jason went there first on his honeymoon but loved it so much that he went back to live there with his family for four years.
In our Zoom conversation, they each reveal their favorite place in Costa Rica, and we discuss the most fertile hunting ground for real estate deals…including a place where RETA members have seen as much as 60% discounts on ocean view lots.
If you missed it, can tune in to our conversation right here: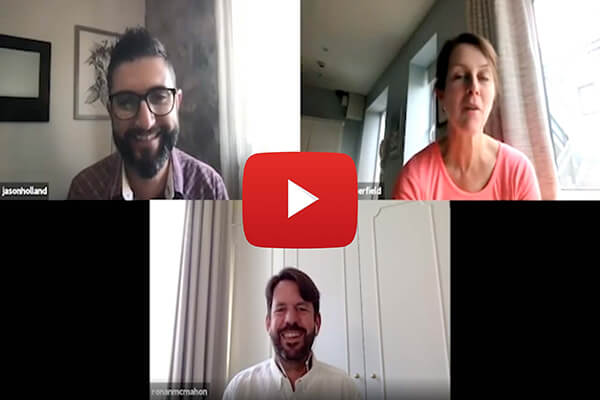 I'm not the only one of my team currently on the move…
My colleague Paul O'Sullivan has been in Zagreb, the capital of Croatia, for the past two weeks. He's searching for a remote working base, and he's been tasked with finding great bargain real estate as he travels. Here's his latest update…
Note From Zagreb
By Paul O'Sullivan
Most people who visit Croatia stick to the coast. I don't blame them, the glistening water of the Adriatic is sublime. But they're missing out by not taking that journey about four hours inland to Zagreb.
Croatia's capital is a serene place to be. It's laidback and relaxed. Full of wide squares and leafy parks.
No one here gets worked up about anything. In two weeks, I haven't heard voices raised, and car honks are so rare that they're startling when they do occur.
The laidback attitude is particularly remarkable considering that life here revolves around coffee drinking. Most of the city's central squares are largely given over to café seating, and you'll see throngs of people sipping on coffee at any time of day or night.
The locals will tell you that Zagreb has the best coffee culture in the world. And having absorbed centuries of influence from the Austro-Hungarian Empire, the Ottoman Empire and Italy, who could dispute it. It's not so much about the coffee itself (indeed you'll find it hard to distinguish between a café and a bar in Zagreb), it's about spending hours at a table in the company of friends, acquaintances, and colleagues.
It doesn't hurt that the coffee is cheap. I paid 9 kuna ($1.39) for an Americano. My rule of thumb is that most things here are at least half the price I paid while living in Dublin, Ireland. In the case of coffee, it's more like a third.
That extends also to real estate. I've been keeping a close eye on listings, and a renovated two-bedroom apartment in the city center generally comes in at around the $200,000 range. But as little $100,000 for something that needs some work.
One thing to be cautious of when buying in Zagreb: Last year, the city was struck by an earthquake which caused serious damage to thousands of buildings, including major damage to Zagreb cathedral. Inspections are still ongoing but buildings without damage now carry a green "safe for use" sticker.
All in all, Zagreb is firmly on my shortlist of places I'd consider for a long-term remote working base. It's extremely safe, English is pretty much a second language, and the food is good (try the street food, ćevapi—little sausages of beef and lamb, eaten with flatbread).
However, the trip must go on…
This weekend I'll be packing my bag once again and grabbing a bus to Split on the Dalmatian Coast. Split is the largest city on the Adriatic and the second largest in Croatia. But it's also been making a name for itself as a hot spot for digital nomads like myself.
I've already been looking ahead at properties. They're more expensive than Zagreb, but still great value for a buzzing medieval city on the Adriatic.
Here's a three-bedroom apartment I came across with sea views and listing for 1,400,434 kuna ($216,286).
Following Split, I'll head south to the city of Dubrovnik in the southern tip of Croatia. And from there, I plan to make my way down to Montenegro, where I'll base myself in Kotor Bay.
From what I'm hearing, Montenegro is like Croatia before it joined the EU and became a big tourist destination, just as stunning and incredibly affordable.
I'll be there soon to find out.
Get Your Free Real Estate Report Now
Sign up for our free daily Postcard e-letter and get a valuable free report on the The 5 Best Places to Buy Real Estate In 2023.
Related Articles