This week, Jim's talking to writer Mary Charlebois about her experience living in the tiny southern European nation of Malta.
Malta may be small, but it's worthy of your attention. This sun-soaked country, just to the south of Sicily, sits in the deep blue waters of the Mediterranean and enjoys warm, dry summers and mild winters. The country is officially bilingual, with English as an official language, so there's no need to pore over textbooks or depend on Google Translate. The Maltese golden visa is considered one of the world's best offerings of its kind, and the country itself has a long history of settlement, with some of the world's finest neoclassical, baroque, and medieval architecture in daily use.
What many people don't realize about Malta, is that it's not just one island. In fact, it's an archipelago of around 20 islands, of which three are inhabited—Malta, Gozo, and Comino. Regular ferries connect the islands with each other, and with Sicily and the Italian mainland. Although the three inhabited islands are close, they're very different in character.
In her article for International Living magazine, and in her discussion with podcast host, Jim Santos, Mary Charlebois explains some of the differences, and what brought her and her fiancé, Kevin, to settle on tiny, agrarian Gozo. She paints a glorious picture of small farms, fishing villages, sidewalk cafés and community living that cannot fail to tempt you.
If you're enjoying the podcast, we would really appreciate it if you could leave us a review on your favorite podcast platform. We love hearing feedback from our listeners! Thanks again for your support: https://lovethepodcast.com/internationalliving.
LISTEN TO THIS EPISODE FOR FREE ON:
Related Articles
In Pictures: The Best of Mediterranean Malta
4 Delightful Food Festivals in Malta
Upcoming Conferences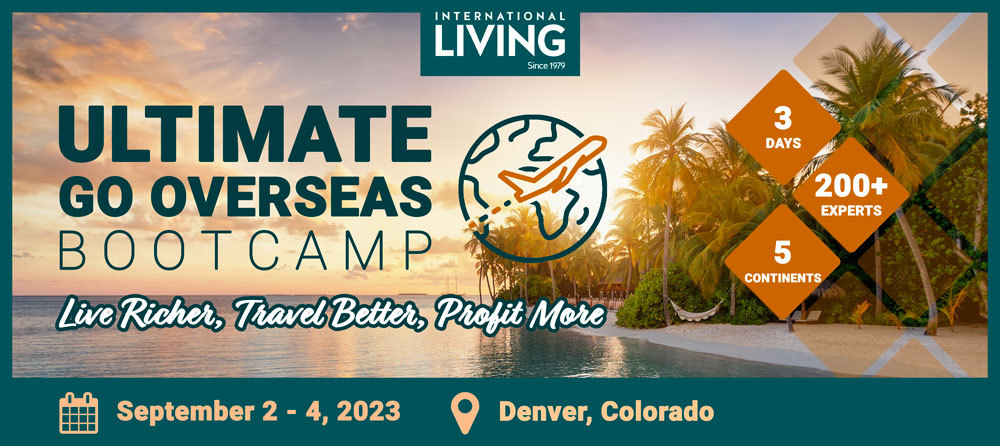 Most Popular Products
Popular Articles You May Also Like