In this week's podcast, host, Jim Santos speaks to Chip Stites, International Living's Italy Correspondent, who makes his home in the small town of Rieti, Italy.
From harvesting olives in a 2,000-year-old grove to singing with the crowds at a basketball match in the town where Kobe Bryant learned to play, Chip Stites has immersed himself deeply in the culture and country of central Italy.
It wasn't a snap decision. He and his wife, Shonna, spent years scouting out their ideal retirement location, from the beaches of Costa Rica and Mexico to the city streets of Portugal and Spain. With a list of non-negotiables between them, it wasn't until they arrived in Italy that they realized they'd found their perfect home.
Whether it's the respect for their elders, the reverence for good food and wine, or the relaxed enjoyment of a life well-lived, something about the Italians they met in Rieti made Chip and Shonna fall in love; with the place, with the people, and with each other all over again. Who could ask for more? Podcast host Jim Santos delves to the bottom of Chip's story, and finds out just what it is about Italy that makes it so special.
Settle in, press play, and find out as we welcome you to the latest episode of International Living's Bigger Better World podcast.
Learn more about Chip and what led him to Italy in the October issue of IL magazine: Why Our Retirement Journey Led Us to Italy.
New IL Readers – Click Here for Special Offer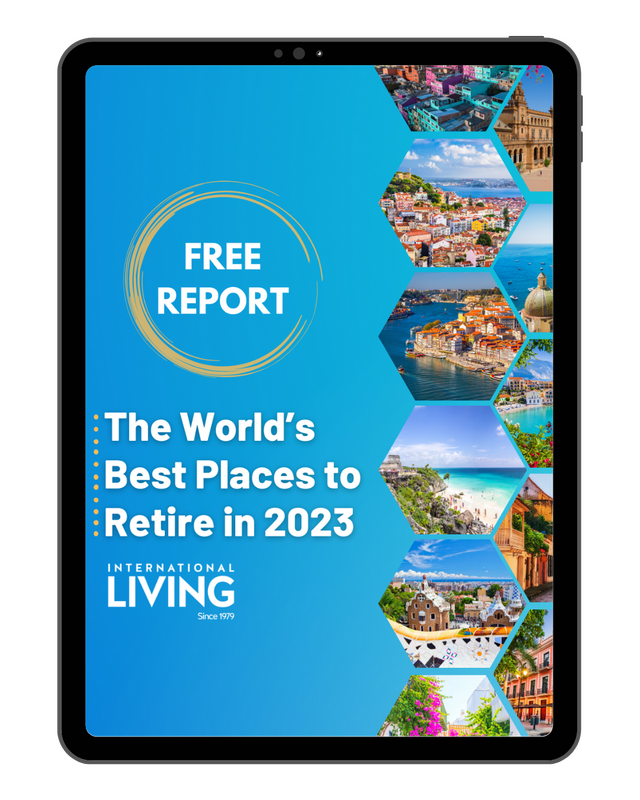 Get Your Free Report on the World's Best Places to Retire:
Learn more about the best places in the world to retire in our daily postcard e-letter.
Simply enter your email address below to sign up for our free daily postcards and we'll also send you a FREE report on The World's Top 10 Retirement Havens, plus access to over 10 more free reports. Our gift to you, on our favorite destinations.
Related Articles
Why Our Retirement Journey Led Us To Italy
Best Places To Live In Italy From $1,700 Per Month
Is Italy A Safe Place To Live?
Popular Articles You May Also Like