In this week's podcast, host, Jim Santos speaks to International Living France Correspondent Tuula Rampont, who transplanted her life from Southern California to Southern France back in 2010.
For Tuula, France came as a surprise. In fact, she originally thought that she wanted to move to Italy. Lazy stereotypes of French people as snooty, arrogant, and cold put her off the idea of even visiting the country. As it turns out, when she finally visited, she realized just how wrong her preconceptions were—France was wonderful, the people were charming, and she couldn't wait to move there.
Making up for lost time, Tuula now lives and works in Toulon, a port city on France's Mediterranean coast, where the temperatures rarely drop below 60 F, even in the depths of winter, and where fine food, wine, and culture are an everyday routine. What's more, she spends her free time exploring everything this privileged corner of Europe has to offer.
The village of Cotignac, a remarkably well-heeled hill town in the foothills of the Provence Alps, is her most prized discovery. Loved by expats, discreet celebrities, and foodies, Cotignac brings the best aspects of the French Riviera into a quiet, affordable package—one which hasn't yet hit the mainstream.
Learn all about this undiscovered French gem in the latest episode of International Living's Bigger Better World podcast.
Learn more about Jen and her family in the July issue of IL magazine: Kindred Spirits and Understated Luxury in Cotignac, France. 
New IL Readers – Click Here for Special Offer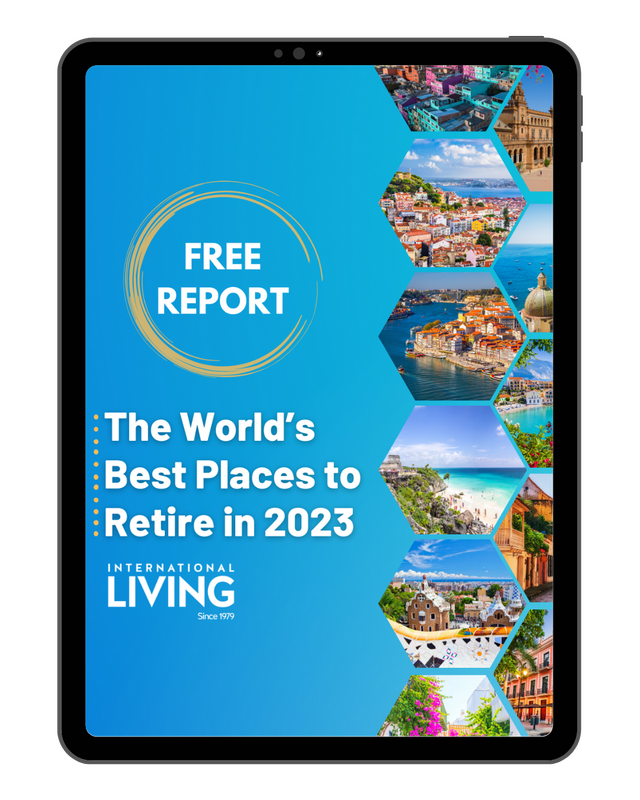 Get Your Free Report on the World's Best Places to Retire:
Learn more about the best places in the world to retire in our daily postcard e-letter.
Simply enter your email address below to sign up for our free daily postcards and we'll also send you a FREE report on The World's Top 10 Retirement Havens, plus access to over 10 more free reports. Our gift to you, on our favorite destinations.
Related Articles
Two Beautiful Small Towns To Live In France
Is France A Safe Place To Live?
Episode 10: Janice In France Shares Her Story Of Moving To Paris at 70
Popular Articles You May Also Like