Suzan Haskins recently spent time in an area of Mexico that, she affirms, has been misrepresented by mainstream media for decades. Baja California, which includes cities such as Ensenada, Rosarito, and Tijuana, is, as far as she's concerned, a place where you can live a California lifestyle at half the price.
The region is usually thought of as dangerous, lawless, poor and chaotic. That's the way it's usually portrayed on the news, at any rate. What Suzan found when she went there to explore was something completely different.
"The average rent for a one-bedroom home in San Diego these days is more than $2,900," Suzan writes in the May 2023 issue of International Living magazine. "The price to buy a single-family home hovers near $1 million. And that's not anywhere close to the beach. But in Playas de Tijuana, seven miles from the border crossing, you can find one- and two-bedroom apartments renting near the beach for as little as $500 to $1,000 a month. Tijuana is a city like any other, with green parks and upscale shopping malls, schools, churches, and a cornucopia of hospitals, clinics, dentists, and pharmacies… many conveniently located right at the border crossing."
Join podcast host, Jim Santos, as he meets Suzan Haskins and learns all about this overlooked section of northern Mexico. A place where cruise ships dock, the margaritas are cold, and the cost of living is so much more affordable that thousands of astute Americans choose to commute from Mexico to their jobs in San Diego. Upscale communities, empty beaches, and even vineyards and wineries…the real Baja California is nothing like the shock media portrays it.
Settle in and enjoy Suzan's report on the most convenient and closest expat destination on International Living's beat.
If you're enjoying the podcast, we would really appreciate it if you could leave us a review on your favorite podcast platform. We love hearing feedback from our listeners! Thanks again for your support: https://lovethepodcast.com/internationalliving.
LISTEN TO THIS EPISODE FOR FREE ON:
Get Your Free Mexico Report Here:
Learn more about Mexico and other countries in our daily postcard e-letter. Simply enter your email address below and we'll send you a free special report - Why Millions of Americans Are Moving to Mexico.
This special guide covers real estate, retirement and more in Mexico and is yours free when you sign up for our postcards below.
Related Articles
The Best Beaches In Baja California Sur
The Other Baja: Small Towns Worth The Visit In Baja
Upcoming Conferences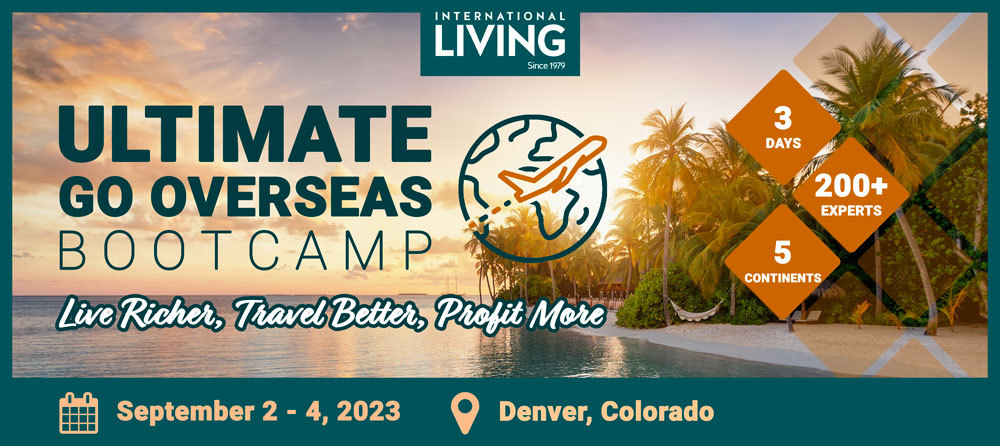 Most Popular Products
Popular Articles You May Also Like