What does the word castle mean to you? Cinderella's Castle may quickly spring to mind; the impossibly beautiful Neuschwanstein castle built on a rocky crag in the German Alps, or it might be England's stately Windsor Castle, for lavish ceremonies and royal weddings. Even a dreamy lakeside hotel, and for others, its battlements, baileys, and keeps, with knights in shining armor.
For the fortunate few, actor Jeremy Irons and musician Enya among them, 'castle' simply means home. Whatever emotion the word might evoke for you, you're sure to find a match to the memory, because this small island has a staggering 30,000 castles, more than anywhere else in the world.
Are you interested in retiring abroad? Yes | Not Sure Yet
Here are 12 great Irish castles, ranked in must-see order:
1. Ashford Castle—The Best of the Best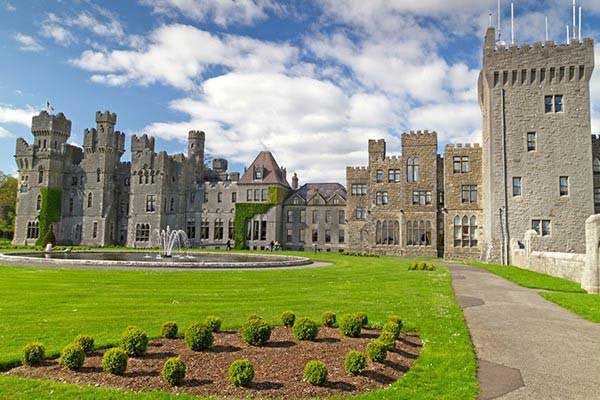 Ask a local where to find Ashford Castle and some would say Mayo, others might say Galway. In a delightful irony, both are correct. The castle is located in Co. Galway while the tea rooms, lodge, and much of the extensive grounds are in Co. Mayo. Furthermore, in another peculiar twist, you cannot reach the castle—which is in Co. Galway—without traveling through Co. Mayo.
This remarkable 800-year-old castle, widely recognized as Ireland's top castle and once home to the Guinness family, is exceptional in every sense. Set in 350-acres of woodland on the shores of Lough Corrib, this historic multi-award-winning castle has been voted 'Best Hotel in the World.'
Watch hawks soar at Ireland's first School of Falconry, enjoy a round of golf on a course designed by Eddie Hackett, and restore inner peace and harmony at the state-of-the-art spa. Take a lake cruise to explore the stunning scenery and surrounding islands or try your hand at archery and clay shooting.
Extraordinary dining experiences await in the Dungeon, the George V Restaurant, and in the wine cellars beneath the castle. In the evening retreat to the Billiards Room, watch a movie in the 32-seater cinema, or try one of the 60 Irish whiskies in The Prince of Wales Bar.
Part of the Red Carnation Hotel Collection and a member of Leading Hotels of the World, Ashford Castle is the only hotel in Ireland to have earned a 2021 5-Star Forbes Travel Guide Ranking for the second year in a row.
See here for more information
2. Blarney Castle—You Won't Stop Talking About it!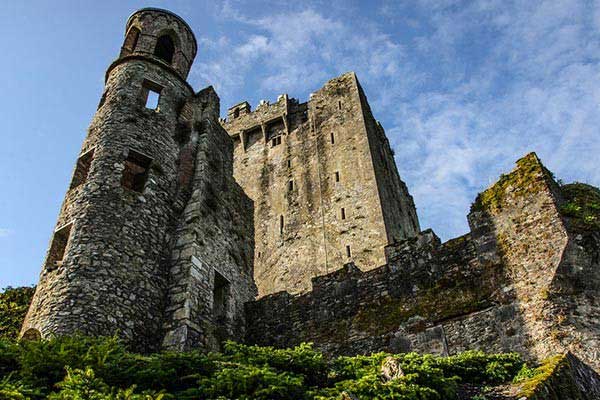 Just under five miles from Cork City, this historic castle is a world landmark and has a fascinating 900-year history. It is most famous for its Blarney Stone which, according to legend, has the magical power of conferring eloquence upon all those who bestow a kiss. The gardens are some of the most visited in Ireland. Wander the prehistoric Fern Garden, a deadly Poison Garden, and the magical Rock Close with its ancient Yew trees and druidic stones. The gardens are a constantly changing and evolving environment so each visit is a new experience.
See here for more information
3. Bunratty Castle—A Great Family Day Out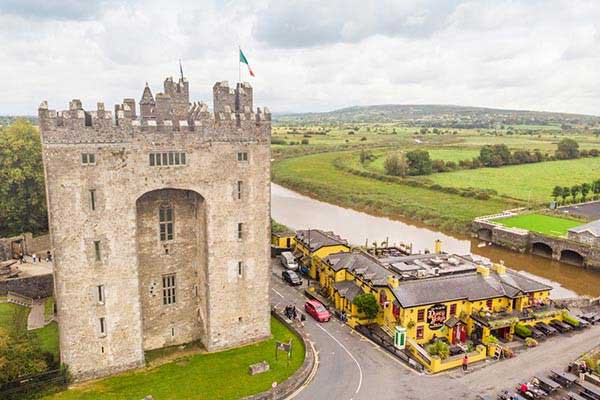 Bunratty Castle, together with its amazing interactive folk museum, is a great place for the whole family to visit. The castle, once a ruin but now fully restored, is a superb example of a 15th-century tower house.
Built in 1425 by the powerful MacNamara family on ancient ruins, this one-time home saw many battles and skirmishes in its long history. You can find out more by joining one of the excellent guided tours
Enjoy also the 26-acre Folk Park and explore a 19th-century village complete with actors in period dress. There's even a working pub—P. MacNamara & Son—where you can stop by for a meal and a drink. Children will love the Fairy Village and Pirate Adventure Playground.
See here for more information
4. Leap Castle—A Haunting Experience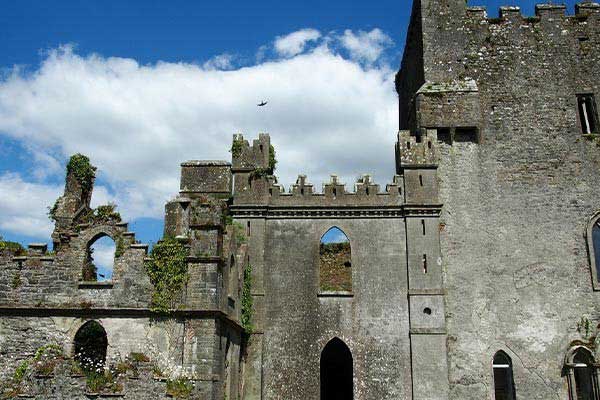 Who wouldn't want to visit a haunted castle, and perhaps experience a ghostly encounter or two? Well, there is every chance you'll do just that at Leap Castle because this is reputedly the most haunted castle in Ireland, but see 7 (Malahide Castle) below. You will understand why when you discover its brutal past, not to mention the oubliette used by the castle's former owners to dispose of unwanted guests!
Built by the O'Bannon clan during the 13th century, they were secondary chieftains under the fierce and warlike O'Carroll family. During the course of its long history, the castle changed hands several times and saw much bloody conflict. It recently ended up in the caring hands of musician Seán Ryan and his wife Anne who are now restoring it to its former glory.
See here for more information
5. Kilkenny Castle—A Fascinating History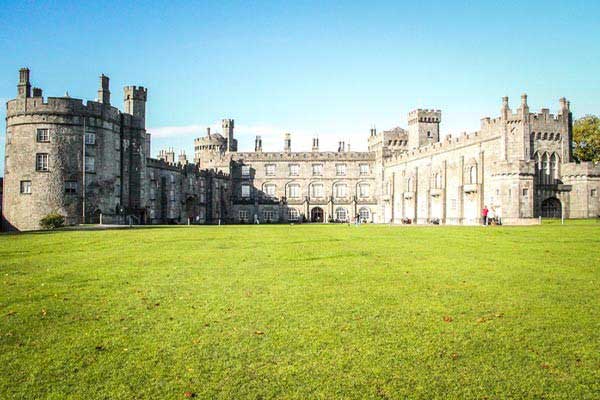 Stunning Kilkenny Castle was built in the early 12th century for the powerful Butler family. It was strategically located above a ford on the River Nore and the junction of several roads. Take a tour and step back in time to learn the castle's fascinating history, and discover what it was like to actually live here. A dedicated tour route ensures you won't miss a thing. This magnificent castle, set in extensive landscaped parkland, was tastefully restored in the Victorian era. An amazing castle and a great place for a family visit.
See here for more information
6. King John's Castle—A Great Castle in Every Sense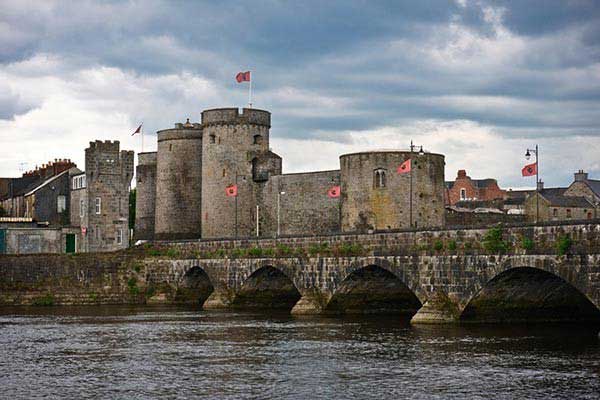 If the name sounds familiar, that's because bad King John (think Magna Carta) was the younger brother of Richard the Lionheart (who really wasn't much better), famous for fighting in the Crusades—only to be captured for ransom on his way home.
John came to Ireland in 1210 at the head of an army to crush the local chieftains and quell the troublesome Irish. He built his great castle on the River Shannon, "one of the finest specimens of Norman military architecture in Ireland." Discover the castle's dramatic, and violent history, by taking a well-organized tour, during which you will learn the tactics used in medieval and siege warfare, and more. A fantastic castle that brings the history of Limerick to light.
See here for more information
7. Malahide Castle—A Magnificent Fortress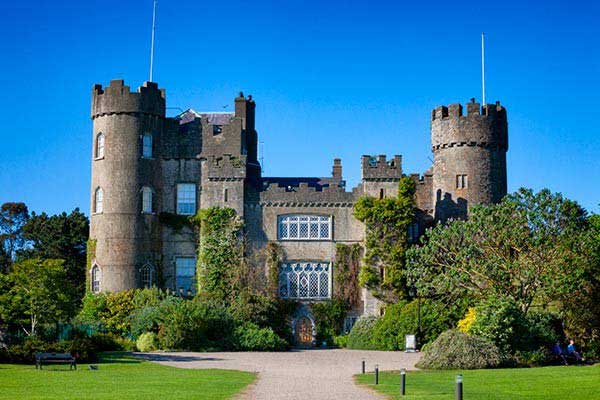 Malahide castle also claims the title of 'most haunted' in Ireland, but see 3 (Leap Castle) above—they can't both be right, but when it comes to ghosts; who's counting. It is said to be haunted by an eerie "lady in white" and other spooky spirits. The castle, standing on 260 acres, dates back to King Henry II who gave it to Richard Talbot as a reward for his services to the crown. Learn what life was like living in one of Ireland's oldest castles, but watch out for the ghosts! Visit also the wonderful botanical gardens, walled gardens, the west lawn, the Butterfly House, and Fairy Trail.
See here for more information
8. The Rock of Cashel—A Thousand Years of History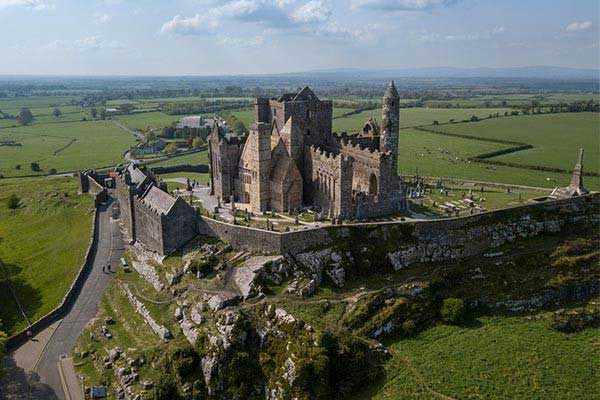 With a thousand years of history this impressive cluster of medieval structures is one of Ireland's greatest, and most visited, tourist attractions. It was here in the 5th century that St Patrick converted Aenghus, the King of Munster, to Christianity. In 978 Brian Boru was crowned High King and made Cashel his capital. In 1101 the site was granted to the church and Cashel swiftly became one of the most significant centers of ecclesiastical power in the country.
Most of the buildings date from the 12th and 13th centuries whilst the castle is from the 15th century. Among the monuments to be seen are a massive stone round tower, a high cross, a Romanesque chapel, a Gothic cathedral, an abbey, the Hall of the Vicars Choral, and a 15th- century Tower House. Tour guides are knowledgeable, often amusing, and an audiovisual display tells the fascinating history of Cashel.
See here for more information
9. Birr Castle—See the Great Leviathan Telescope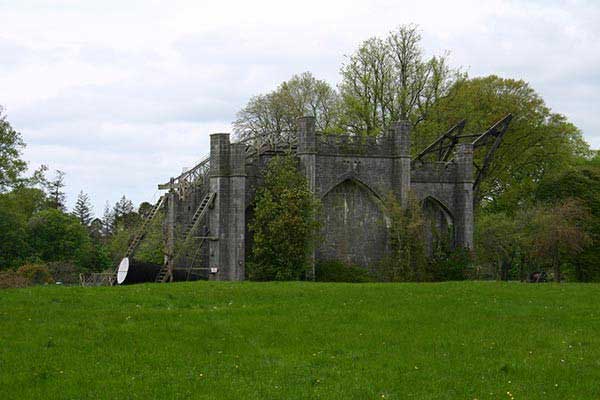 Not just a well-preserved Gothic-style castle with 800 years of history waiting to tell you its story, but 120-acres of award-winning gardens and beautiful parklands to enjoy. Since the 7th Earl of Rosse still lives here, only parts may be open to the public. You will also see an enormous reflecting telescope, 'The Leviathan'—once the biggest in the world, a radio telescope that is still in use today, and a Science Centre dedicated to photography, engineering, and astronomy.
See here for more information
10. Dunguaire Castle—On the Shores of Galway Bay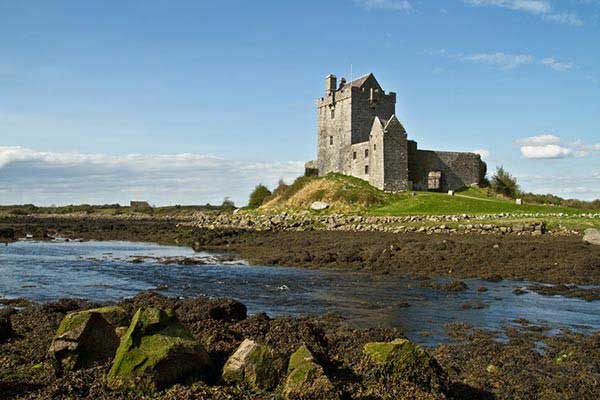 There could hardly be a better location for this 16th century fortified tower house perched on a tiny promontory on the shores of Galway Bay. It was once owned by Oliver St. John Gogarty, the inspiration for Buck Mulligan in James Joyce's novel Ulysses.
Today you may visit the castle, even book in for a medieval-style banquet—a sumptuous four-course dinner with locally-sourced fayre, held between April and September.
See here for more information

11. Cahir Castle—One of Ireland's Largest Castles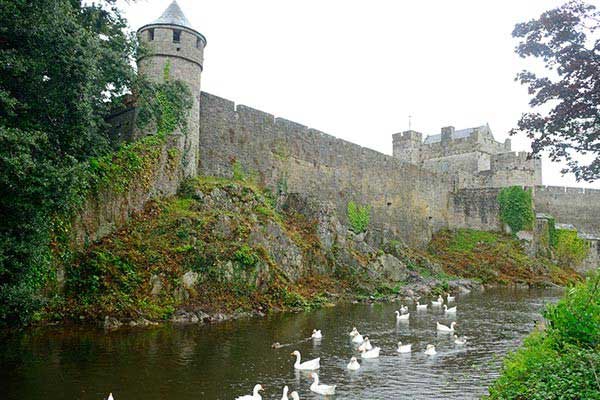 One of the largest castles in Ireland, Cahir Castle was built in the 13th century and survived several sieges. It was built on a rocky island in the River Suir—which is now the town center. It retains much of its original structure, and is in superb condition. Guided tours are available and an audiovisual show gives the history of the castle. It has become popular with visitors due to its TV and film location especially Excalibur and The Tudors.
See here for more information
12. Trim Castle—Great History and Well Worth a Visit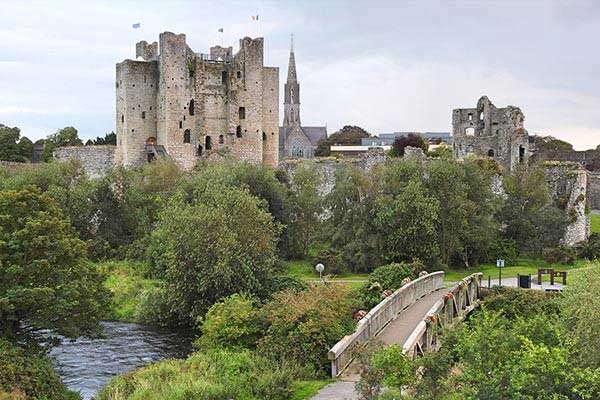 Arguably one of the most beautiful 12th century Cambro (Welsh)-Norman castles in Ireland, Trim Castle, on the shores of the River Boyne is also one of the biggest. In the 15th century, it become a gathering place for parliament and a mint for local currency. The castle's keep is massive—a latter-day skyscraper —and tour guides' tales and anecdotes bring it all to life. Picnic tables are located just outside the castle walls, and stocks provide a great photo op. It found itself on the map in 1995 when it played a starring role as King John's Castle in the Oscar-winning historical epic, Braveheart with Hollywood star, Mel Gibson
See here for more information
Related Articles
A Full Breakdown of What it Cost to Live in Ireland
Ireland Itinerary: How To Spend 7 Days in Ireland
3 Great Towns on Ireland's West Coast – The Wild Atlantic Way
Upcoming Conferences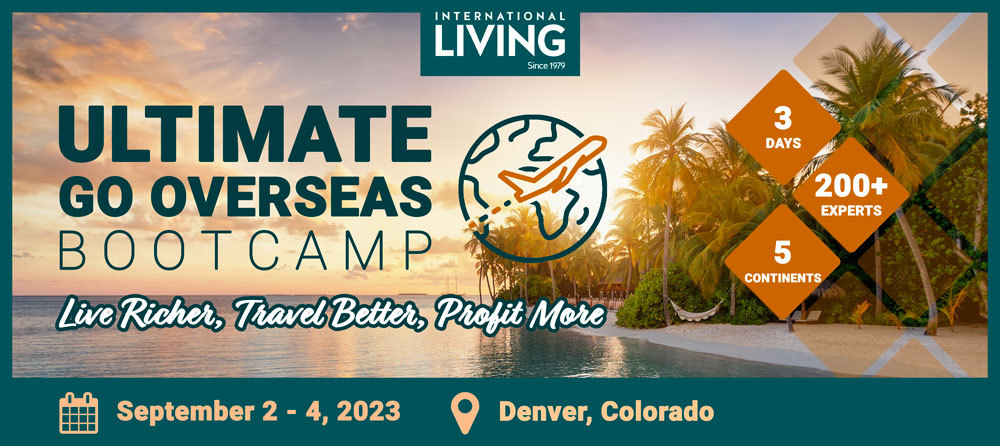 Most Popular Products
Popular Articles You May Also Like