The New York Times reported recently that U.S. Secretary of State Antony J. Blinken has a crisis on his hands… one that has nothing to do with foreign relations.
The last time someone in my family had to get their U.S. passport renewed was in 2017. My daughter's passport was due to expire on September 1st that year. We arrived at the airport in Atlanta in the first week of June, only to be told by the airline that because her passport had less than 90 days' validity, they wouldn't let her board.
After a brief panic, we took a MARTA train to the passport office in downtown Atlanta, where she managed to get hers renewed in about three hours. That gave us plenty of time to make a later flight.
That would never happen today. The State Department's current estimated processing time is 10 to 13 weeks (about 3 months).
Two factors led to this bureaucratic mess.
The first is that the State Department, like many institutions, furloughed many of its employees during the pandemic. Many experienced passport workers decided to take early retirement or found other jobs. Even now, months after the pandemic has subsided, the Department remains understaffed.
The second issue is also COVID related. Millions of Americans whose passports expired during the pandemic didn't bother to renew them, not knowing when global travel would rebound. But starting last summer, Americans set new records in overseas travel. This summer has been even worse. That means people whose passports expired in 2020, 2021, and even 2022 are now competing with those whose passports expired this year.
The result is a classic clash of supply and demand: passport applications are up by 15 to 20%, while processing capacity is down by a similar amount.
Unlike those of us who live in countries with sloth-like government bureaucracy at the best of times, Americans aren't used to this kind of service. So, they've been complaining to their Congressional representative… who complain to Secretary Blinken.
When we renewed my daughter's passport in 2017, we were fortunate that Atlanta is home to a regional Passport Center. In normal times, it's possible to make an in-person appointment to submit your application and get the document on the same day. That's still the case, but appointments are in short supply… and most people live hundreds of miles from the nearest Passport Center.
The State Department's web page for urgent passport applications says expedited or urgent passport applications currently take seven to nine weeks. "Expedited" service can be done by mail, but the Department suggests you add four weeks for that. "Urgent" applications must be done in person, but passports can no longer be issued on the same day; the wait time to collect in person is seven to nine weeks.
Still, things could be worse. Last week I drove my daughter to a Home Affairs office in a tiny village two hours from Cape Town to file her South African passport renewal. An entire ecosystem of informal intelligence has emerged on local social media to tell people like me where you might get faster service, as in the little "dorpie" we went to.
Apparently, the same is true in the States… so head on over to Facebook or Instagram if you're in a hurry for a passport!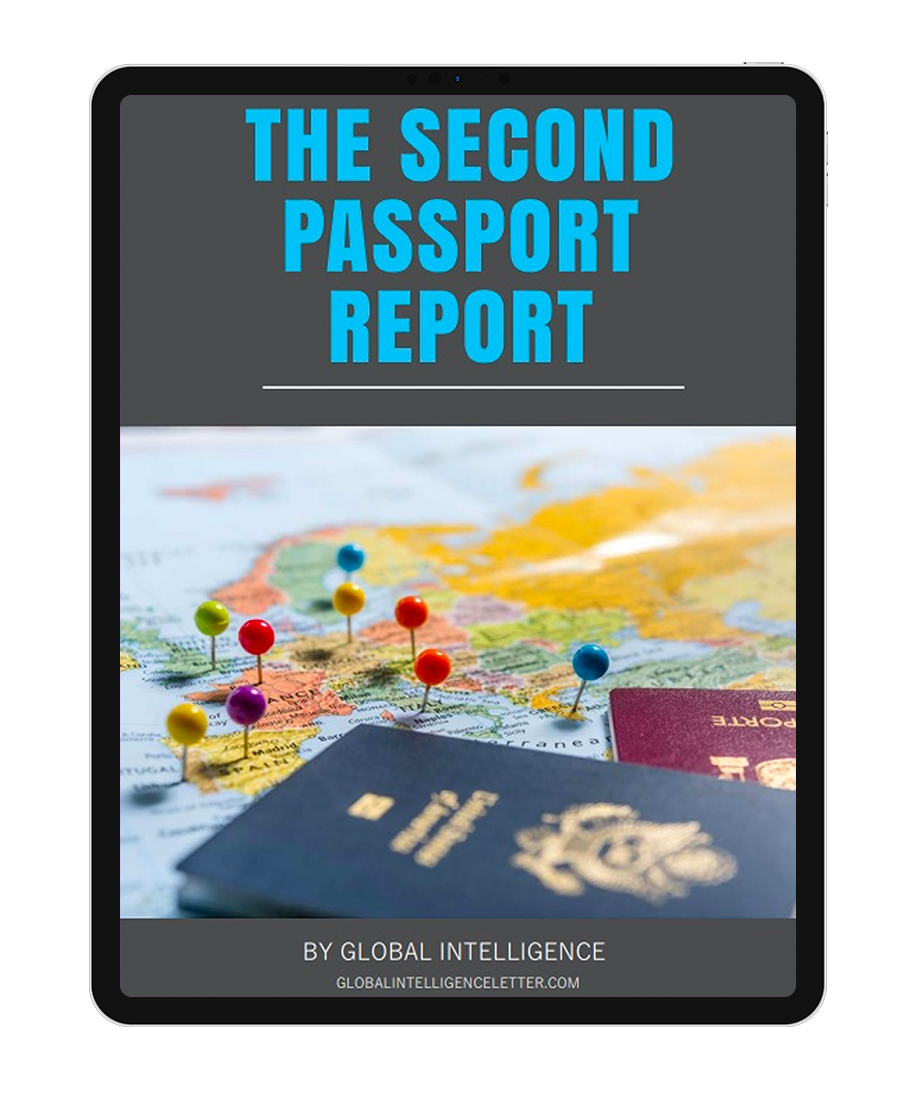 How to Get a Second Passport: The World's Most Valuable Document Right Now
Learn more about the best ways to boost your income and protect your wealth in our daily e-letter Field Notes with Jeff Opdyke.
• Valuable second passport—U.S. passport not affected
• The 21 passports you could be entitled to right now (including 11 European passports)
• A useful key to unlock closed and locked down travel borders
Claim your FREE report + video to learn more
Related Articles
Is it Legal to Have a Second Passport?
Why More Americans Are Getting Second Passports
5 Best Caribbean Islands to Live On… and 2 to Avoid
Popular Articles You May Also Like