Along the western coastline of Ireland, the Wild Atlantic Way skirts the edge of the Emerald Isle with jaw-dropping grandeur, offering big wave surfing, picturesque walking paths, and extreme climbing. And along its southern reaches is the Dingle Peninsula, the westernmost tip of Ireland. Hearts began to melt, when in 1970, the movie Ryan's Daughter acquainted the world with its shore of lush landscapes and jagged coastlines. And then there was Far and Away, and soon, the world couldn't help falling in love with this emerald gem. Today, when travelers plan a trip to Ireland, it's not complete without a visit to the Dingle Peninsula in County Kerry.
No matter the length of your visit, consider these must-see stops for a sample of authentic Irish life, and you, too, will fall in love.
With over 30 pubs on the Dingle Peninsula, you'll never go thirsty. Make your first pint (remember it takes about three minutes to pour a perfect pint—and, a pint is always a dark stout Guinness unless you ask for something different) at the South Pole Inn in the tiny village of Annascaul, County Kerry. It was after his Antarctic Terra Nova and Endurance expeditions that native son Tom Crean and his wife opened the famed pub in 1927. Inside the intimate pub, a sizzling coal fireplace and warm handshakes greet visitors; walls and shelves are dressed with historical artifacts of Crean's South Pole journeys. Look for the bright sea blue building.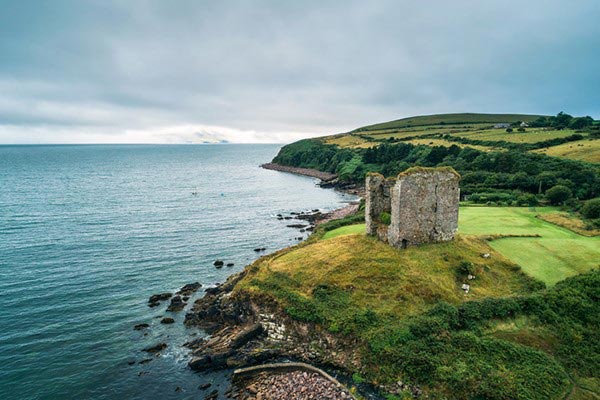 Driving toward Dingle, you will pass the medieval fortress of Minard Castle, three miles south of the town. Built in 1551 and destroyed in 1650, its remains stand in view of the Ring of Kerry and a nearby "fairy fort," circular ring forts or earthen mounds that remain overgrown for fear of disturbing the spirits. There are more than 60,000 of these fairylands in Ireland; most don't appear to be much, but they are deeply rooted in history and legend.
One pub down; countless to go. But what true pub experience is complete without a live music session? At the seafront on Strand Street, it's John Benny's Pub, the one that most locals take a liking to. Hands down the best Irish music in town, John Benny himself will offer up his button accordion for an evening of traditional Irish music in Gaelic and English, and you'll find yourself toe-tapping in no time.
While in the harbor area, book passage on the Dingle Dophin Boat Tour. Tours running daily with weather permitting, passengers sail to Dingle Bay, and with good fortune, Fungie, a wild Bottlenose dolphin who has been delighting visitors for 32 years, will swim alongside the craft and charm his way into your hearts.
Rather keep your legs on dry land? Visit Dingle Oceanworld Aquarium. With Ireland's largest shark collection, this underwater experience also parades Gentoo penguins that will tickle your fancy.
No visit to Ireland is complete without bringing home traditional Aran wool. Named for the islands off the coast of Galway, County Galway, the Aran wool sweater, a symbol of Irish heritage, has been produced by fishermen and farmers for generations. Each stitch weaves the family legacy of an Irish clan, and owning an Aran Sweater is an acquisition that will stand the test of time and cold weather. Find select goods at The Dingle Woolen Company and Stand House in the heart of downtown Dingle. To visit the Aran Islands, travel north and board a ferry from the small town of Doolin, located near the Cliffs of Moher.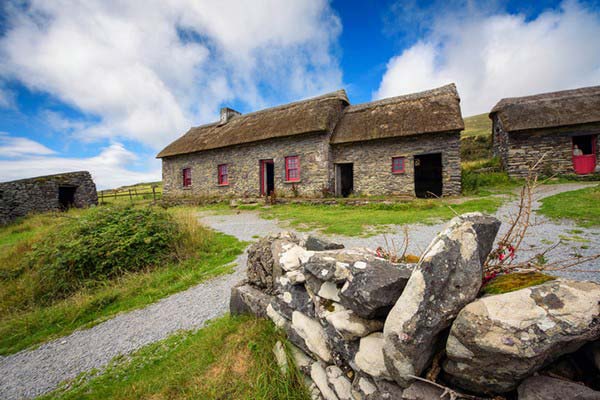 Leaving Dingle town, travel the clockwise 30-mile coastal route, The Slea Head Drive, which circles the peninsula and returns you to the town. Traveling in this direction makes the journey easy, thus avoiding traffic and tour buses. Take the time to stop and be amazed; for many, there's no more beautiful coastline than this.
Nearing the point, stop at the Famine Cottage built of mud and stone in the early 1800s. It remains as it was during the Irish Potato Famine. Today, tour the cottage and be intrigued by a sheep farmer working his sheepdogs, sharing his secrets of gathering and controlling his sheep.
There's a car pull-off at Slea Head, marked by a massive white crucifix. Park, and get out; feel the wind on your face, and imagine this world hundreds of years earlier. Even today, it feels desolate, yet awe-inspiring. A few homes dot the rugged terrain, and land lots are separated by winding rock walls. As waves crash against the shore, the intense Atlantic provides the ultimate soundtrack for this solitary life.
Into the Atlantic rests the Blasket Islands, a series of six islands whose last residents left in 1953. Although there are no restrooms, food, or other facilities on the main island, its history shares the story of a once vibrant village. Of the six, only the Great Blasket Island is open to the public and only accessible by ferry April through September. The closest ferry is from Dunquin at the peninsula's tip. Visit The Great Blasket Centre for more information.
A wonderful discovery along the Dingle Loop is Louis Mulcahy Pottery in Ballyferriter. It is an enjoyable respite, allowing visitors to indulge in locally sourced cheeses, seafood, teas, and coffees, plus marvel at the beautiful hand-crafted Irish pottery. Plan ahead and book a spot in their Pottery Experience, and try your hand at molding your perfect souvenir. If you happen to discover that rare set of tableware you can't live without, they do ship.
Further along, almost at the end of the loop is the Gallaus Oratory, one of the legendary landmarks on Dingle. Made entirely of stone and appearing like an over-turned boat, this early Christian church is believed to have been built as early as the 5th century. At the altar's location is a simple, tiny window which provides brief daylight.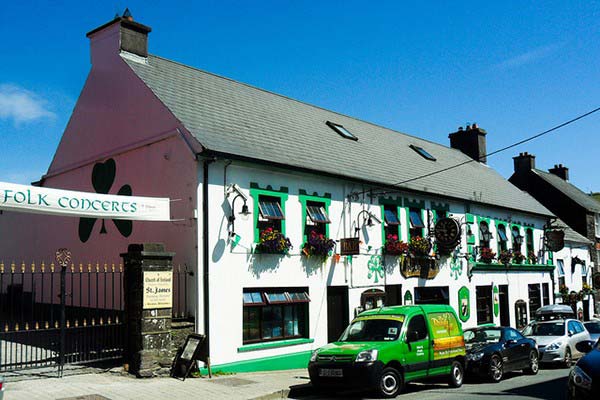 From this point, you're only a few kilometers from your point of origin and your next pint. Walking into John Benny's after the day's adventure, pints are ordered and tales are shared with the barkeep of sunny skies, battering winds, and blistering rain and hail, all within the span of minutes. Before sentences can be ended, the barkeep chuckled, leaning over the bar, spouting his declaration. "We have four rainy seasons and a sunny day," he declares with a cheeky grin.
The weather made no difference, for it was a day spent in Dingle.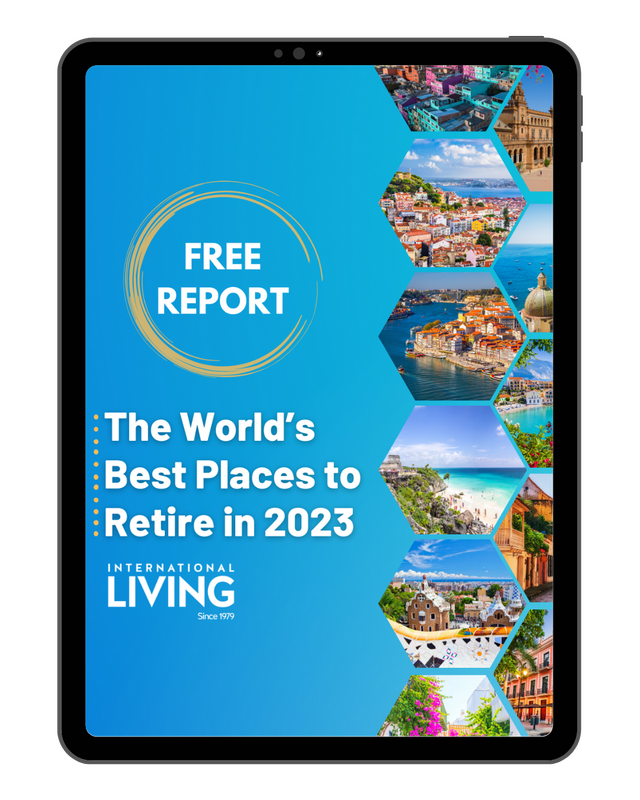 Get Your Free Report on the World's Best Places to Retire:
Learn more about the best places in the world to retire in our daily postcard e-letter.
Simply enter your email address below to sign up for our free daily postcards and we'll also send you a FREE report on The World's Top 10 Retirement Havens, plus access to over 10 more free reports. Our gift to you, on our favorite destinations.
Related Articles
An Overview of Ireland's Regions