No matter where you're standing in Tirol, you'll almost always be listening to the music of church bells or cowbells ringing through the fields. It's hard to find more stunning mountain scenery or more charming farm villages than those of Tirol, the region endearingly referred to as the heart of the Alps. Innsbruck, the region's capital, is only a few hours from Germany, Switzerland, and Italy, making it a perfect weekend getaway, but no matter how long you stay, you'll always be finding new and exciting places to explore.
Though known for its Olympic ski routes and Christmas markets, summer in Tirol is just as beautiful as winter. With long days and fields blooming with wildflowers, there's no shortage of outdoor activities, so whether you're a nature or culture lover or a foodie, Tirol has plenty to offer.
For Nature Lovers
1. Nordkette, Innsbruck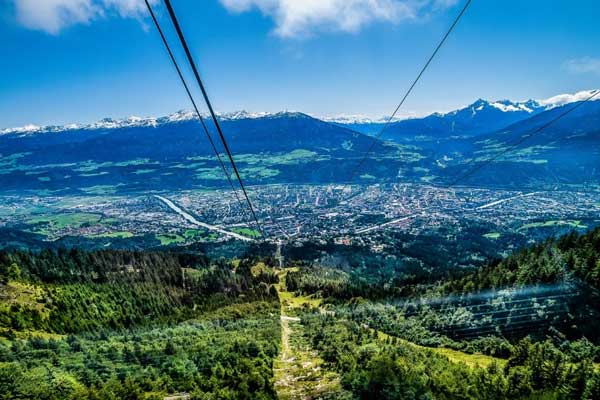 No trip to Innsbruck is complete without a trip up the Hungerburg tram designed by award-winning architect Zaha Hadid. It takes off from the city center, stopping at the Alpenzoo before reaching the cable car station. The zoo is home only to alpine animals and is an enjoyable stop for kids and adults alike. From Hungerburg, you'll take the cable car to Seegrube, where there's a restaurant serving traditional specialties. From here, you can take the next cable car to the peak or take a few smaller hikes. If you're feeling adventurous, hop on the zip line to fly over the Alps. There's so much to do that it's worth planning a whole day on the mountain, but make sure you don't miss the last cable car down! It's about a four-hour hike back to the city.
2. Tirolean Farmhouse Museum, Kramsach
From Innsbruck, take the train to Brixlegg and switch to the 4113 bus for a trip into the Tirolean past in the open-air farmhouse museum. With the free audio guide app, you can explore centuries of Tirolean farming history by walking through thirty-seven historical buildings. If you want to learn to be a farmer, the museum regularly offers workshops on traditional farming tasks such as smithing and clog cobbling. About once a month there is a performance of traditional music.
3. Alpine Coster, Hoch-Imst
Open in summer and winter and rain or shine, the alpine coaster in Imst is a two-mile self-piloted coaster that takes you down the mountain at a maximum speed of 25 mph. If you don't want to hike up, the cable car allows for a relaxed ascent to the coaster station, which leads into more hiking paths. The restaurant at the station has traditional Tirolean foods, and the family park offers other adventurous activities such as mountain biking and trampoline games. The local Postbus runs frequently from the Imst train station.
For Culture Lovers
4. Swarovski Crystal World, Wattens
If you've ever wondered what it feels like to be inside a crystal, don't skip a trip to Swarovski Crystal World. With the crystal shuttle departing frequently from the main station, Crystal World is an easy half-day trip from Innsbruck. Since 1895, the Swarovski family has been producing crystal glass, and since 1995, they've been welcoming guests at the Crystal World museum, where you can step into the giant where you can experience what it's like to be inside a crystal. In the gardens, you can explore the labyrinth or the play tower or wander through the cloud of crystals. Don't forget to stop at the gift shop for factory-priced crystals, and make sure you don't miss the display with Cinderella's glass slipper and Dorothy's ruby-red shoes.
5. Kufstein Fortress, Kufstein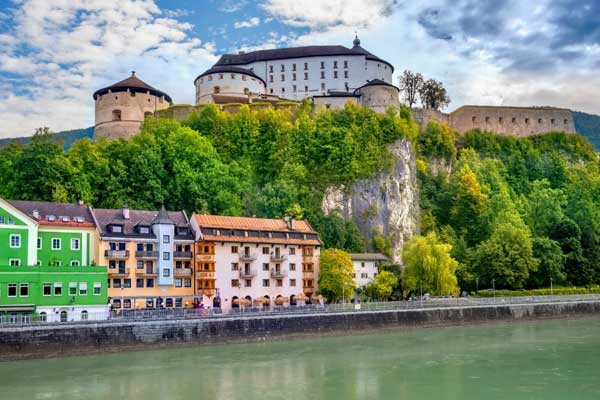 Since the Middle Ages, Kufstein fortress has been a battleground between Tirol and Bavaria, frequently switching ownership and hosting political prisoners as recently as the last century. They don't keep prisoners anymore, but the torture museum will certainly give you a fright. In summer, the courtyard hosts outdoor concerts, but even if you don't make it to a concert, you can hear the recital of the Heroes' Organ throughout town. With 4,948 pipes, it's the world's largest freestanding organ, and the impressive keyboard can be found in the top of the tower. There is plenty of parking in the area, or the train to Kufstein puts you within walking distance.
6. Tirolean Folk Museum, Innsbruck
It's difficult to choose from the many museums in Tirol, but the folk museum in Innsbruck allows you to explore centuries of Tirolean history and the tomb of Emperor Maximilian I, whose empty grave in the imperial church is protected by statues of mythical knights and his Hapsburg relatives. The museum displays traditional Tirolean artefacts while guiding you through the fantastical beliefs of traditional folklore with the help of an audio guide. On the ground floor you can also visit the museum of traditional nativity sets, and the top floor hosts rotating exhibits. The ticket can be combined with entrance to several other museums in the city.
For Foodies
7. Riedel Glass Factory, Kufstein
Austrian wine is best served from an Austrian glass. In fact, all wines are best served in a handblown Riedel glass, but don't take my word for it. Experience a symphony of the senses while learning about the science of wine tasting in Riedel's Sinnfonie museum. At the end of the tour, you'll see Tirolean craftsmen blowing some of the world's most expensive glasses and decanters by hand, carrying on a family tradition that dates back over three hundred years. In the shop you'll have the opportunity to taste wines from different glasses and decide for yourself which is the winner. Admission to the museum is free, and as the tour takes less than an hour, it can easily be paired with a trip to Kufstein fortress.
8. Erlebnis Sennerei, Mayrhofen
Discover the traditional art of Tirolean cheese making at this traditional dairy in the Zillertal, one of Tirol's most beautiful and traditional valleys. Known for its hospitality, the cheese and milk at the Erlebnis Sennerei won't disappoint. After watching cheese and yoghurt being made by hand, you can sample the cheeses and fresh milk at the restaurant. While you're in the area, the Zillertal is a quiet and peaceful region perfect for hiking. The dairy has parking, and if you take the Zillertaler train from Jenbach to Mayrhofen, it's only a fifteen-minute walk to the dairy.
9. Café Munding, Innsbruck
No trip to Austria is complete without coffee and cake, and no trip to Innsbruck is complete without a trip to Munding, Tirol's oldest confectioner. Since 1803, the Munding family has been serving the city's sweet tooth. Their selection of cakes changes daily, and some of their recipes are over a century old, and they always have Austrian classics like strudel on hand. When you step into old town from Maria Theresia street and are facing the Golden Roof, take a left down the first alley and you can't miss it.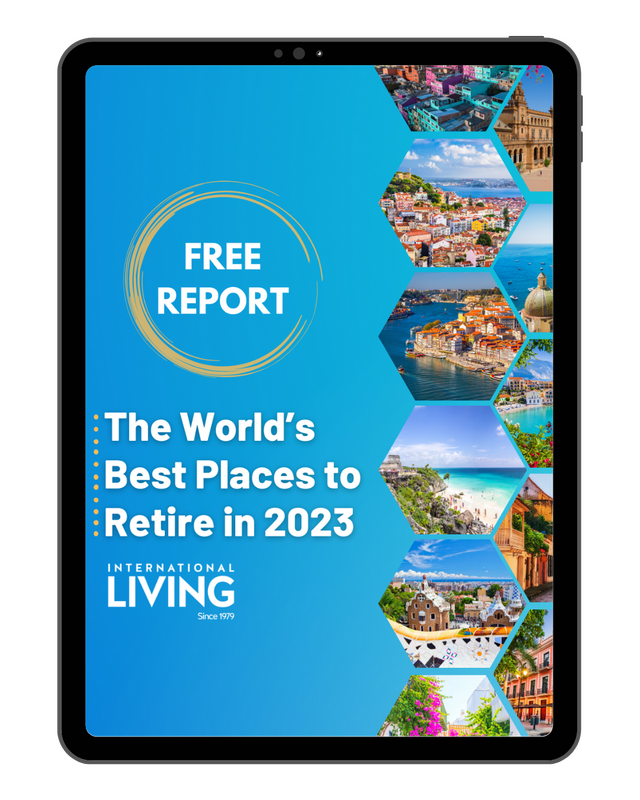 Get Your Free Report on the World's Best Places to Retire:
Learn more about the best places in the world to retire in our daily postcard e-letter.
Simply enter your email address below to sign up for our free daily postcards and we'll also send you a FREE report on The World's Top 10 Retirement Havens, plus access to over 10 more free reports. Our gift to you, on our favorite destinations.
Related Articles
Europe's Top 5 Affordable Retirement Havens
The Best Towns and Cities to Retire in Europe
5 of Europe's Best Hidden Beaches
Upcoming Conferences
The Only 2023 Fast Track Costa Rica Conference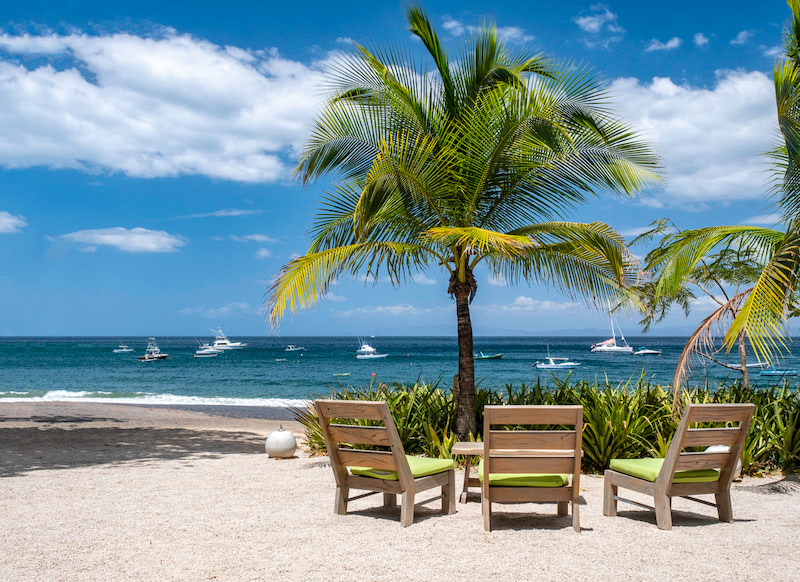 If your dream retirement involves stunning beaches… lush green mountains… a perfect year-round climate… first-rate healthcare… incredible value for money (a couple can live well on $2,109 a month—including rent!)...
Join our Costa Rica experts and expats in June and discover true Pura Vida.
REGISTER NOW, SEATS LIMITED: EARLY BIRD DISCOUNT HERE
---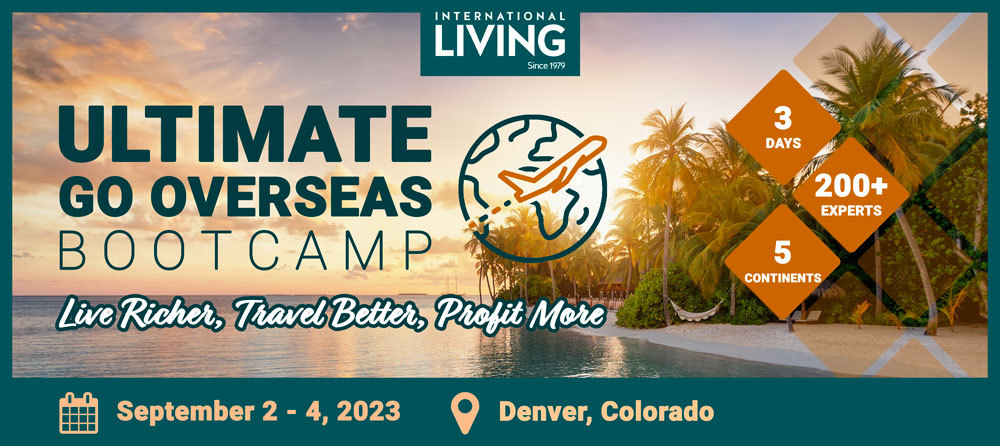 Most Popular Products
Popular Articles You May Also Like