Imagine the smell of freshly-baked croissants wafting through the air, or the satisfying swallow of wine made from grapes grown just down the road. Perhaps you muse about living on a sun-drenched Mediterranean beach or tucked down a cobbled lane savoring the cosmopolitan delights of a history-rich city…
A retirement in Europe is a dream for many folks. And it can easily be a reality. If it's culture, history, and variety you're after, Europe has it all, and at a cost much lower than you may think… Here we explore the five best low-cost options for enjoying your perfect European retirement.
Here you'll find properties to rent for less than $600 a month or to buy for under $110,000. A filling three-course meal in a local restaurant can be had for $10, while a bag of fresh produce grown locally can be got for under $6.
In all five countries you'll find fabulous beaches, idyllic rural retreats, and cities where history is thickly layered with stunning architecture and grand museums. For each country, our experts have nominated an area they think is particularly worthy of your interest, but ultimately it's up to you to decide what type of lifestyle you're after.
Not surprisingly, Europe delivers strongly on healthcare; in each of our five picks, you'll find healthcare professionals and facilities of a world-class standard. But perhaps more surprisingly, the care on offer in these countries won't leave you counting pennies. Many of these nations benefit from universal coverage and strong public healthcare systems, and even their private healthcare can be accessed for a sliver of the cost in the U.S. Doctors' visits, for instance, can run well under $100, and other services are similarly reasonable.
You're guaranteed to find an ideal place for yourself in Europe. Though a small continent, it packs in so much diversity that the perfect retirement for you is bound to be hiding somewhere. Read on to find it…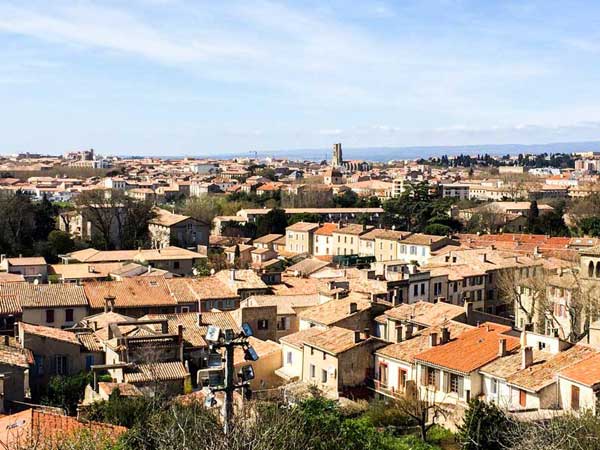 5. France: Pleasantly Affordable, Great Quality of Life
By Barbara Diggs
You didn't expect France to be on this list, did you? Many people can never believe the land that gave the world the likes of Versailles, Chanel, and the term haute cuisine could be anything other than prohibitively expensive.
Don't let France's glittering reputation blind you. France is a wealthy, First-World country, but the average French person only makes about $30,000 per year. Outside of high-glamor zones like Paris, Provence, and the sun-soaked towns of the Riviera, the cost of living and real estate can be surprisingly reasonable…yet the quality of life remains high.
How? You see, for most French people high-quality living does not necessarily translate into spending huge sums on large houses or fancy gadgets. Here, "the good life" is about simpler things: laughing with friends over a carafe of red wine, finding that perfect sweet melon at the market, or even sitting alone on a café terrace in the sun.
This realization was brought home to me several years ago, shortly after my husband and I moved to France. We were strolling through an isolated meadow when we spotted an enormous, dangerous-looking man and his equally enormous, dangerous-looking dog making their way toward us. As we approached one another, the man's tough-guy face broke into a big smile. He held up a clutch of freshly-picked wild asparagus and waved it at us. "I'm going to make an omelette!" he shouted delightedly. "Do you see them? Look around, they're everywhere!"
The moment struck us as quintessentially French: the frank appreciation of nature's bounty, the joyful anticipation of a good meal, the certainty that we'd share in the beauty of the moment. As we parted ways, we felt certain that the man's wild asparagus omelette would be tastier than any a Michelin-starred restaurant could produce. And, of course, we began looking for wild asparagus of our own—literally and figuratively.
France itself makes it easy for you to enjoy life. A land of immense geographic, climatic, and aesthetic diversity, it offers something to please everyone: snow-white Alpine ski slopes, golden beaches and bright blue skies, rows of vineyards rippling up and down hillsides, picture-perfect medieval stone villages, vibrant cities crammed with museums, galleries, and restaurants. It's hard to be bored here, even if you tried.
But there's another reason France makes life easy to enjoy: The country treats people as if they matter. France offers universal healthcare to its citizens and legal residents who qualify (it takes five years of permanent residence to become eligible). What's more, pre-existing medical conditions are irrelevant to your ability to be covered, and out-of-pocket costs are extremely low.
Even if you aren't a part of the national system, reasonably-priced private health insurance is available. For example, at the Association of American Residents Overseas, gold-standard medical coverage is available for 50- to 59-year-olds at just over $5,000 a year. And you can still benefit from France's excellent health professionals and many state-of-the-art facilities and equipment. Expats I've spoken to report paying $6 for medications that would cost $180 in the States.
Where you choose to enjoy life in France depends on your personality and finances, of course. But when it's time for me to retire, I'm putting the Languedoc-Roussillon region in the south on my short list. Warm and sunny, with stunning landscapes that range from rugged to rustic, the Languedoc is often described as the "untouched" version of Provence, its famous next-door neighbor. It offers the same kind of beaches, lavender fields, and relaxed vibe…but it's vastly more affordable.
General expenses in the Languedoc are very reasonable. I know of an expat couple from the U.S. who lived in a small, beautiful village on just over $2,000 a month—and this was when the dollar was weak. They rented large, furnished vacation homes during the off-season for $800 to $900 a month and lived simply and comfortably, mostly preparing their own meals with fresh, local products. Still, they could afford to eat at the local café regularly and occasionally rent cars to travel around the region and into Spain.
Monthly rent for an unfurnished place can be even lower. In the classic Languedoc town of Béziers, for example, you can find large, sunny, unfurnished two-bedroom apartments for about $600 to $650 a month. You will, however, have to pay the taxe d'habitation, an annual renter's tax. This tax, which varies depending on your town and your property's size, can run anywhere from $50 to $100 a month.
Of course, you'll get the best value in the Languedoc if you can buy your home outright. And that possibility is more likely than you'd think. Here it's possible to find attractive two- or three-bedroom homes on the market for $175,000 or less. Just outside the medieval city of Carcassonne is a charming three-bedroom house, with exposed stone walls and a lovely tree-filled garden, going for €139,000 ($151,984). For a little more, in the pretty Mediterranean town of Cerbère, you can get a large two-bedroom apartment with a sea view and access to the beach for €169,000 ($184,728).
With prices like these, the French good life seems well within reach, non?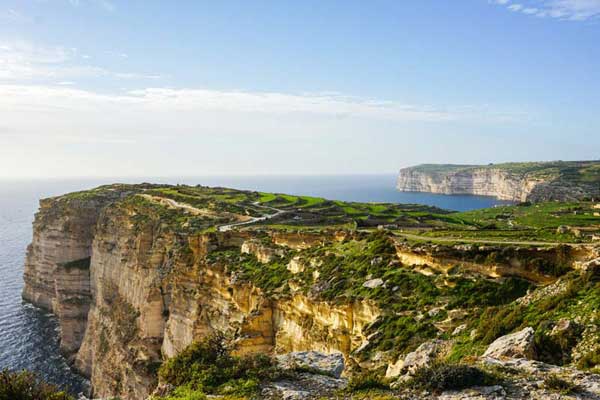 4. Malta: The Best of European Island Life
By Gigi Griffis
Ask any expat why they upped sticks to relocate to the tiny Mediterranean island nation of Malta (all 122 square miles of it—not a whole lot bigger than Nantucket) and the same three reasons keep cropping up: sea, sunshine, and the friendly and welcoming population of English-speaking locals. I encountered all three in abundance on my journeys through this captivating island chain. And having traveled throughout Europe, I can honestly say that Malta fits the bill for an ideal retirement destination.
In Malta, you'll find abundant sunshine even at the height of winter. Valletta, the nation's scenic capital and adorned with historic buildings, is renowned as the warmest capital in Europe—and with less than 7,000 inhabitants, a highly manageable one, at that. Even in January, you'll still find temperatures in the 60s F, rising to the 80s F during the glorious summer months. And even on islands as small as these, you'll have no shortage of ways to enjoy this magnificent climate. Towns like Valletta and Sliema remain lively throughout the year and boast some of the best restaurants in the Mediterranean. And you don't have to be a millionaire to enjoy everything Malta can provide. Rents in the capital start from as low as $450 a month. The islands are also English-speaking—a legacy of the British colonial era—so language certainly won't be a difficulty when adjusting to life here.
The country itself comprises a number of different islands, only three of which are actually inhabited. Of these, my personal favorite—and the one I'd recommend most as a retirement destination—is Gozo. The second-largest of the three inhabited islands, Gozo is known for its quiet, idyllic, country lifestyle, which has already seen it become a favored destination among expat retirees in Malta. If, like me, you love to be surrounded by the sea, to enjoy quiet, cliffside walks, and to wake up to the smell of wild thyme wafting through your windows, this is the place for you.
But this laidback way of life does not come at the expense of convenience. The capital, Valletta, is less than 30 minutes away by ferry, and you can get many items for everyday living on the island itself…at highly affordable prices, to boot. Milk, bread, and other groceries can be got for $1 apiece, while a bottle of quality wine can be had for $6. Victoria, Gozo's largest town, is the place to go for a bit of shopping. It's also where you can sample some high culture in the town's two opera houses or savor local organic produce in one of its excellent restaurants.
Victoria also hosts a hospital, while the country's other hospitals are found on Malta itself. Healthcare on Malta is of world-class standard, with the country typically ranking among the top 10 in the world by the World Health Organization (WHO). But despite the high quality, healthcare here is certainly not prohibitively expensive. In fact, it's available free at the point of delivery to any permanent resident or holder of an EU passport. Private insurance is a fraction of what you would expect to pay back in the States, with annual premiums for a couple starting as low as $800 for expats I spoke to. The Maltese spend 79% less per person on healthcare than U.S. residents do. That's a lot of spare cash for enjoying these magical Mediterranean islands.
All told, a couple could live well in Gozo for about $2,000 a month, including rent and healthcare. Not bad for a Mediterranean island life…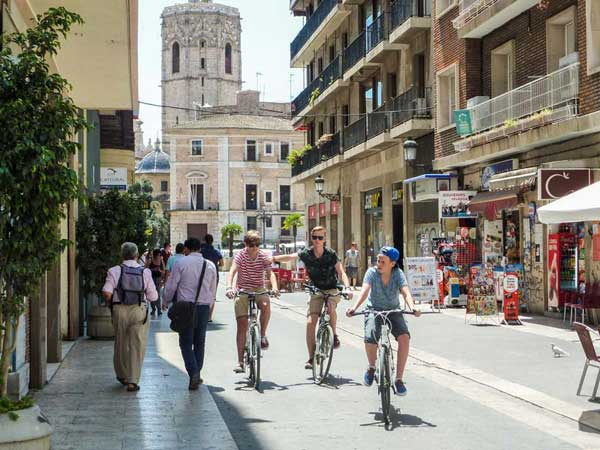 3. Spain: Sunny, Affordable European Living
By Glynna Prentice
Warm, sunny days by the glittering Mediterranean, cool nights at an outdoor café, lingering over dinner until the wee hours, mouthwatering paella, mounds of fresh seafood, succulent roast lamb (and flavorful wines to accompany them), rich, ancient culture, hilltop castles, and vast stretches of countryside just made for hiking and cycling. Spain invites you to wax lyrical over its many charms and its laidback lifestyle. Here, having fun is expected and hanging out is an art.
And these days, that appealing lifestyle is very affordable. Spain has long been one of the least-expensive countries in Europe. And today, with real estate prices at their lowest in decades and the euro weaker than it's been in years, Spain is a downright bargain, whether you're looking to live here full- or part-time.
Along many of Spain's coasts, you can find small, one-bedroom apartments selling for under $100,000. More spacious one- and two-bedrooms (say, 800 or 900 square feet) go for $150,000 or so. Prefer to rent? Comfortable, furnished, long-term apartment rentals run as little as €500 (about $550) a month. Short-term rentals (that is, up to three months—perfect for part-timers) can start as low as €700 (about $770), depending on where and when you look.
Day-to-day expenses are low, too. In season, many fruits and vegetables sell for €1 a kilo or less—these days that's a paltry 50 cents a pound—and the quality is superb. Spain's fixed-price lunch specials—the menú del día—are famous for their good value. Two filling courses, plus beverage and sometimes dessert, a menú generally runs €9 to €15 (about $9.80 to $16.40).
But, ultimately, Spain's appeal is not its low cost. Rather, it lies in an effortless magic that enchants many who come here, myself included, and brings us back over and over again. That appeal takes many forms, but it always goes straight to the heart. For me, it's equal parts romance and tragedy, high drama and farce…a love of life and a passion for lost causes. Today, for instance, Spain is still in recession, but the good life defiantly goes on. Bars and cafés throng with locals and tourists enjoying good company along with their drink.
Though winters in Spain's interior can be chilly, its many coasts are warm—keeping down utility costs. For guaranteed sun and heat pretty much year-round, head to the Costa del Sol, on Spain's southern coast, or to Alicante, on the eastern coast. For cooler weather and green mountains, there's the northwest coast, so-called "green Spain." Here you won't always have sunny weather—it's rain that keeps those mountains green—and the beaches are along the often-chilly Bay of Biscay. But the summers are cool, the winters are mild, the views are dramatic…and the food and drink are out of this world. And for urban chic with a seaside vibe, try the cities of Bilbao, Barcelona, or Valencia.
With temperate weather, plenty of properties for sale or rent, and lots of English speakers, the coasts are an easy living choice for expats. But the interior is where you'll find Spain's heart, and there's plenty to explore. Spain is full of lovely, historic, mid-sized cities that are easily accessible by bus or train. Or rent a car and get lost on winding country roads, stopping for a cool drink, a stroll, or a leisurely lunch in a village square somewhere. The diversity you'll find is astounding. Visit a Basque village at the foot of the Pyrenees, where stone houses hug green hillsides, and you could almost think yourself in Switzerland. Stroll an Andalusian village in southern Spain, where white houses bake under a hot Mediterranean sun, and it's clear you're just a stone's throw from North Africa.
If you plan to live in Spain full-time, you'll need private health insurance to get your residence visa. Plans start at under $200 a month. And once you're a resident you can apply to join Spain's public healthcare system. The good news: Both public and private healthcare systems are excellent…and even if you pay out of pocket, prices won't break the bank. (A doctor's visit can cost as little as $80.)
My own favorite city for full- or part-time living is Valencia. For me, it combines the best of all worlds. Spain's third-largest city, it has all the goodies of a metropolis: convenient air and rail connections, major hospitals, universities, and plenty of parks. You can walk in green spaces, under leafy trees, across much of the city, and music seems always in the air. This city abounds in culture, with science and art museums, concert halls, and one of Europe's largest historic centers. Yet it's also a beach town, right on the Mediterranean. (You can take the bus or metro right to the beach.) And with a population of only about 800,000 in central Valencia, it's compact and manageable.
Best of all, it's shockingly affordable. Real estate prices in Valencia can be high, but rents for one- and two-bedroom apartments in some of Valencia's best neighborhoods still start at only about €500 a month (that's $550). If you're looking to buy, sale prices start at about €100,000 (about $110,000).
So if you've ever dreamed of living affordably in Europe—whether it's for a few months at a time or for the rest of your life—take a look at Spain now.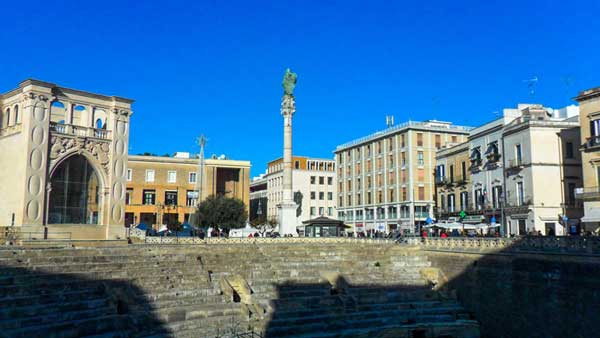 2. Italy: A Passion for Puglia
By Steenie Harvey
It's understandable why many Americans regard Italy as expensive. I would, too, if I'd ever been foolish enough to pay $20 for an ice cream near Rome's Trevi fountain or take a $120 gondola ride in Venice.
Thankfully, I spend far more time outside "tourist Italy" than in it.
Venture beyond the country's big-ticket destinations, and you'll likely be amazed at how inexpensive it can be. It's not a case of compromise either—just like art treasures, history, and luscious landscapes, good living is everywhere.
Leaving aside hotspots like Capri and Sorrento, the farther south you go, the more prices fall. A quick example: The monthly rent for a one-bedroom apartment in Milan will start around $800 to $1,000 and in Florence it's $700 to $900 . But in Lecce, a flamboyantly baroque city in the Puglia region of Italy's deep south, something the same size can go for as low as $480 a month.
Thanks to the south's longer summers and milder winters, cost of living is drastically reduced, too. For one thing, you'll spend nowhere near as much on heating. Covering the utility basics of electricity, heating, water, and garbage collection, if you choose to live in a 915-square-foot apartment in Milan, expect your monthly bill to be around $130. In Florence, it will average $90. And in Lecce, around $76.
But it's not just lower living costs that would make me choose Lecce over Milan or Florence. As I mentioned, it's in Puglia, the stiletto heel of Italy's elegant "boot." And there's nothing down-at-heel about Puglia. A land of rustic plenty, this is the garden of the south.
And what a glorious garden it is. Whitewashed hill villages look down upon a patchwork of dry-stone walls, wheat fields, and fruit orchards. The colors are astounding: red earth, silvery-green trees, houses dripping with purple bougainvillea, and, from many places, the glimpse of the hypnotic, blue-green sea.
Olive groves are everywhere, and some of these gnarled trees date back over a thousand years. As Puglia has around 60 million of them, one thing's for sure— you're never likely to run out of "green gold" to add to a pasta dish. It's especially good swirled on a plate as a dip for fresh bread.
But Puglia is more than a rural picture-book. "Puglia is the kind of place that invites superlatives," says Valerie Fortney-Schneider, International Living Italy correspondent. "The best food, the friendliest people, the cleanest beaches, and the most fascinating architecture are common compliments that visitors declare after encountering this sun-kissed region"
Go to Brindisi and you'll find an engaging seaport city that marked the end of the Appian Way from Rome—and it has the Roman column to prove it. From here, it's only an olive-pit's throw to gleaming Ostuni, with its labyrinth of steps and arches and intriguing alleys. It's arguably the most magnificent white hill town in the whole of Italy.
Then go to Lecce, an arty showpiece city of baroque gems, sunny piazzas, and university students. I came here in December and it was still warm enough to have morning coffee and lunch outdoors in sheltered spots.
The sea is part of Puglia's draw, too. Brightly-painted boats bob in small harbors, fishermen untangle and mend nets on quaysides, and markets glisten with everything from swordfish to sea urchins.
Famous in Italy for its red shrimp, one fishing port where I'd love to spend more time is Gallipoli. It comes with fantastic architectural trappings: defensive walls, a formidable-looking fortress, and an historic center of churches, palaces, and labyrinthine streets. This part of the town is packed onto a tiny island that's linked to the mainland by a bridge.
Gallipoli's name derives from the Greek Kallipolis, which means "beautiful town." Southern Italy was once part of Graecia Magna, the "New World" for settlers from ancient Greece who sailed across the Ionian Sea on a colonization mission.
But why settle for one sea when you can have two? With a total of around 500 miles of coastline, Puglia is washed by the Adriatic as well as the Ionian. Both are hypnotic. Both are blue-green. And both have miles of unspoiled, sandy beaches— the golden glitter on the "boot."
Although the whole of Puglia is relatively undiscovered by North American visitors, it's a different story for Italians. During summer, its seaside towns are hotspots for vacationers from Milan, Rome, and all over. When they're not bronzing on its beaches, they're flirting and gossiping in bars and cafés, and discovering new "slow-food" restaurants that showcase the region's traditional cuisine and wines.
Stuffed cuttlefish. Lamb and peas. Burrata, a mozzarella cheese with a center of cream. Pork and veal sausages spiced with cinnamon and cloves. Too many taste sensations to list here, but the signature pasta dish is orecchiette. Mostly still hand-made, it takes its name from its shape—little ears. I wouldn't personally go overboard about serving it with turnip tops, but with a sauce of zingingly fresh tomatoes and ricotta—heaven. If you enjoy sweet treats, don't miss pasticiotto—a decadent pastry filled with custard, and often made even more decadent with a layer of black cherries.
Rooted in agriculture and fishing, the region is less wealthy than Tuscany, Umbria, and other regions of central and northern Italy. But that means Puglia is less expensive for you, too, whether it's finding an affordable rental or shopping for a bargain property.
If you thought Italy was beyond your means, this part of the sun-drenched south will prove you wrong. Whether it's a cone-shaped trullo house in the olive groves or a city apartment, there are properties for every budget: $120,000 delivers a lot of options.
Not that you have to purchase property. Even in Brindisi and Lecce, $450 to $500 a month rents a decent-size apartment.
And your expenses and treats won't be horrendous, either. Coffee for a euro ($1.10) is the norm, not the exception. And one of the best meals I had on the trip was in Brindisi—a $13 fish dinner (wine included) in a little trattoria favored by locals.
The only drawback: It would be difficult to get by here without learning some Italian. English isn't too widely spoken, even among many professionals. And whether it's buying a train ticket or ordering a meal, it's impossible to go through day-to-day life without communicating.
But no matter how much you mangle their language, the good-natured Italians never sneer at you. They appreciate that you're taking the time to make the effort. And the upside is the low cost of living. Mild winters. Great food. Layers of history and art. Blue skies. Why look any further? Puglia is an Italy you'll fall in love with, and an Italy you can afford.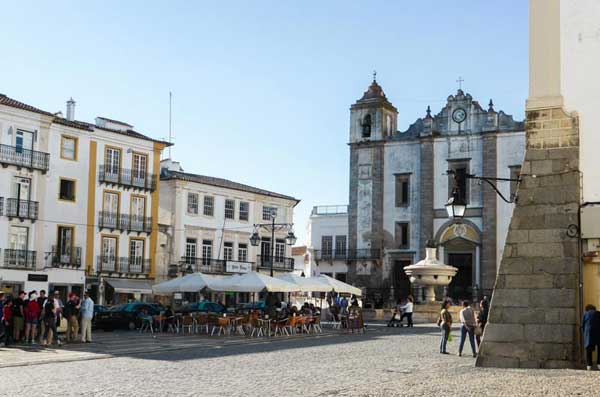 1. Portugal: The Last Bastion of True Old World Living
By Eoin Bassett
Ask your average European to describe England, Italy, or France and they will have an answer—even if they have never been. But beyond its southern beach towns and the elegant old capital of Lisbon, Portugal will have them stumped.
Few folks—not even the neighbors—have a clear picture of this small country. It's Iberian but not Spanish. It nowhere touches the Mediterranean Sea yet it is in ways Mediterranean.
It's small—no bigger than Indiana—but diverse, with each region distinct. You'll spend the afternoon eating lamb in a mountain hamlet where wood smoke wafts from ancient stone homes, and that same evening dine on fresh fish on a sandy Atlantic beach.
You can loll about an olive grove burrowing your toes into daisy-strewn grass. Travel on clattering trains through sun-drenched landscapes, past acres of oak trees, and into medieval towns. The air is so pure in the places I explored that lichen grows like fur on the branches.
Portugal is the last true bastion of Old World living in Western Europe. Decades of rule by a conservative dictator named Salazar preserved a lifestyle that's disappearing elsewhere. It's a country where an Englishman or a German can find a reflection of how life used to be back home.
Climbing the cobbled lanes of Coimbra—Portugal's version of Oxford—you'll see students still wear black cloaks. In the white-washed villages and walled towns of the southern Alentejo region time is still measured in church bells and savored in light-dappled parks.
That's not to say Portugal is backward. You can get free WiFi in public places. You'll find a glitzy mall or two, English is widely spoken, and you can travel around by train for much less than you'll pay elsewhere in Europe, in comfort and with access to a dining car.
Think of it as life with modern convenience and none of the hassles, stress and traffic.
And Portugal is a value proposition. I paid $79 for a night in the old royal palace of Bucaso, now a five-star hotel. I dined on a terrace overlooking a garden of fragrant roses. The tablecloths were crisp, white linen, the cutlery was sterling silver, and the price just $23.
There is much to be said for a country where wine and coffee cost less than a liter of gas. If you have $2,100 to $2,200 a month, you'll live well. That includes rent, which runs from as little as $375 a month for a centrally located apartment in a pleasant provincial city.
My favorite such place is Évora, at the heart of the Alentejo. Around an hour from Lisbon, Évora is encased in 14th-century walls but unlike many of Europe's old UNESCO-protected towns, Évora is not just like a museum. It's a lively university town of mom-and-pop stores, fantastic eateries, and layers of history.
The countryside around is "the lung of Europe," where thousands of cork and holm oak trees shade acorn-fed pigs and carpets of wild flowers.
This is also one of Portugal's famous wine regions and you can join the locals in a three-course lunch washed down with a glass of red for less than $10.
Folk music here is performed by choirs of villagers singing songs of the land with no musical accompaniment. I heard it said it was the Moors who left the tradition. Who knows for sure… To quote American writer, Datus Proper, Portugal is a place where "time is all jumbled together." Paleolithic man painted caves here, the first farmers raised stone monuments and the Romans left haunted ruins.
Not only will you pay less for things in Portugal, but you'll discover much. In the great library of Coimbra University lives a colony of bats used to protect the books from insects. The Portuguese have a version of Venice. It's called Aveiro. And in the mountains of the Trás os Montes you can dance with masked revelers celebrating the solstice.
Related Articles
Everthing You Need to Know About Portugal
Spain Real Estate and Beachfront Property