Imagine the smell of freshly-baked croissants wafting through the air, or the satisfying swallow of wine made from grapes grown just down the road. Perhaps you muse about living on a sun-drenched Mediterranean beach or tucked down a cobbled lane savoring the cosmopolitan delights of a history-rich city…
A retirement in Europe is a dream for many folks. And it can easily be a reality. If it's culture, history, and variety you're after, Europe has it all, and at a cost much lower than you may think… Here we explore the five best low-cost options for enjoying your perfect European retirement.
Here you'll find properties to rent for less than $600 a month or to buy for under $110,000. A filling three-course meal in a local restaurant can be had for $10, while a bag of fresh produce grown locally can be got for under $6.
In all these countries you'll find fabulous beaches, idyllic rural retreats, and cities where history is thickly layered with stunning architecture and grand museums. Our experts have nominated an area they think is particularly worthy of your interest, but ultimately it's up to you to decide what type of lifestyle you're after.
Not surprisingly, Europe delivers strongly on healthcare; in each of our picks, you'll find healthcare professionals and facilities of a world-class standard. But perhaps more surprisingly, the care on offer in these countries won't leave you counting pennies. Many of these nations benefit from universal coverage and strong public healthcare systems, and even their private healthcare can be accessed for a sliver of the cost in the U.S. Doctors' visits, for instance, can run well under $100, and other services are similarly reasonable.
You're guaranteed to find an ideal place for yourself in Europe. Though a small continent, it packs in so much diversity that the perfect retirement for you is bound to be hiding somewhere. Read on to find it…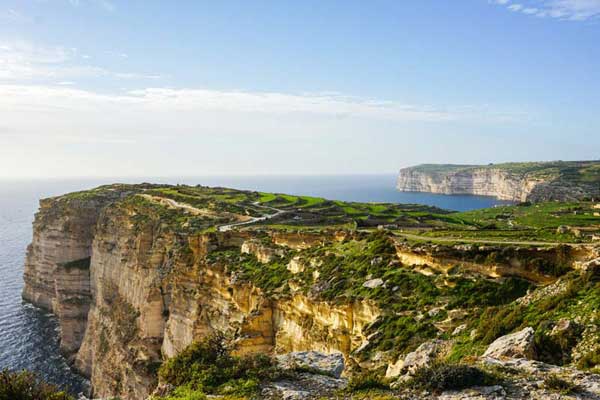 1. Malta
By Gigi Griffis
Ask any expat why they upped sticks to relocate to the tiny Mediterranean island nation of Malta (all 122 square miles of it—not a whole lot bigger than Nantucket) and the same three reasons keep cropping up: sea, sunshine, and the friendly and welcoming population of English-speaking locals. I encountered all three in abundance on my journeys through this captivating island chain. And having traveled throughout Europe, I can honestly say that Malta fits the bill for an ideal retirement destination.
In Malta, you'll find abundant sunshine even at the height of winter. Valletta, the nation's scenic capital and adorned with historic buildings, is renowned as the warmest capital in Europe—and with less than 7,000 inhabitants, a highly manageable one, at that. Even in January, you'll still find temperatures in the 60s F, rising to the 80s F during the glorious summer months.
And even on islands as small as these, you'll have no shortage of ways to enjoy this magnificent climate. Towns like Valletta and Sliema remain lively throughout the year and boast some of the best restaurants in the Mediterranean. And you don't have to be a millionaire to enjoy everything Malta can provide. Rents in the capital start from as low as $450 a month. The islands are also English-speaking—a legacy of the British colonial era—so language certainly won't be a difficulty when adjusting to life here.
The country itself comprises a number of different islands, only three of which are actually inhabited. Of these, my personal favorite—and the one I'd recommend most as a retirement destination—is Gozo. The second-largest of the three inhabited islands, Gozo is known for its quiet, idyllic, country lifestyle, which has already seen it become a favored destination among expat retirees in Malta. If, like me, you love to be surrounded by the sea, to enjoy quiet, cliffside walks, and to wake up to the smell of wild thyme wafting through your windows, this is the place for you.
But this laidback way of life does not come at the expense of convenience. The capital, Valletta, is less than 30 minutes away by ferry, and you can get many items for everyday living on the island itself…at highly affordable prices, to boot. Milk, bread, and other groceries can be got for $1 apiece, while a bottle of quality wine can be had for $6. Victoria, Gozo's largest town, is the place to go for a bit of shopping. It's also where you can sample some high culture in the town's two opera houses or savor local organic produce in one of its excellent restaurants.
Victoria also hosts a hospital, while the country's other hospitals are found on Malta itself. Healthcare on Malta is of world-class standard, with the country typically ranking among the top 10 in the world by the World Health Organization (WHO). But despite the high quality, healthcare here is certainly not prohibitively expensive. In fact, it's available free at the point of delivery to any permanent resident or holder of an EU passport. Private insurance is a fraction of what you would expect to pay back in the States, with annual premiums for a couple starting as low as $800 for expats I spoke to. The Maltese spend 79% less per person on healthcare than U.S. residents do. That's a lot of spare cash for enjoying these magical Mediterranean islands.
All told, a couple could live well in Gozo for about $2,000 a month, including rent and healthcare. Not bad for a Mediterranean island life…
Malta's capital city, is an especially desirable location and was the European Capital of Culture in 2018. With rolling hills reminiscent of San Francisco, Valletta offers incredible views of ships entering and leaving its harbors.
Malta has something for everyone— from ancient walled cities and breath-taking coastal trails to countryside farmhouses and delightful restaurants.
IL Contributor Tricia Mitchell says, "Given Valletta's gorgeous seaside vistas and picturesque streetscapes, you may not feel like spending much time indoors. However, the grandiose St. John's Co-Cathedral and Fort St. Elmo are both worth visiting. Tickets are $12.27."
The Maltese islands are only 92 miles by ferry from the historic city of Syracuse in Sicily, and flights from Malta's main airport are quick and economical. You could be in Rome in around 90 minutes or Paris in under three hours for just $50.
Dollars can go surprisingly far here, with couples living comfortably on $2,600 per month.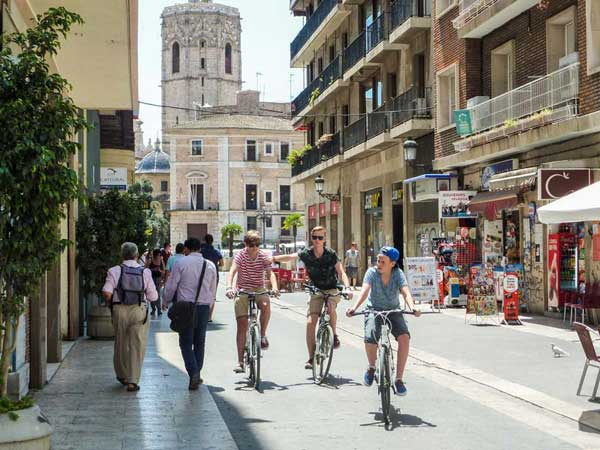 2. Spain
By Glynna Prentice
Warm, sunny days by the glittering Mediterranean, cool nights at an outdoor café, lingering over dinner until the wee hours, mouthwatering paella, mounds of fresh seafood, succulent roast lamb (and flavorful wines to accompany them), rich, ancient culture, hilltop castles, and vast stretches of countryside just made for hiking and cycling. Spain invites you to wax lyrical over its many charms and its laidback lifestyle. Here, having fun is expected and hanging out is an art.
And these days, that appealing lifestyle is very affordable. Spain has long been one of the least-expensive countries in Europe. And today, with real estate prices at their lowest in decades and the euro weaker than it's been in years, Spain is a downright bargain, whether you're looking to live here full- or part-time.
Along many of Spain's coasts, you can find small, one-bedroom apartments selling for under $100,000. More spacious one- and two-bedrooms (say, 800 or 900 square feet) go for $150,000 or so. Prefer to rent? Comfortable, furnished, long-term apartment rentals run as little as €500 (about $550) a month. Short-term rentals (that is, up to three months—perfect for part-timers) can start as low as €700 (about $770), depending on where and when you look.
Day-to-day expenses are low, too. In season, many fruits and vegetables sell for €1 a kilo or less—these days that's a paltry 50 cents a pound—and the quality is superb. Spain's fixed-price lunch specials—the menú del día—are famous for their good value. Two filling courses, plus beverage and sometimes dessert, a menú generally runs €9 to €15 (about $9.80 to $16.40).
But, ultimately, Spain's appeal is not its low cost. Rather, it lies in an effortless magic that enchants many who come here, myself included, and brings us back over and over again. That appeal takes many forms, but it always goes straight to the heart. For me, it's equal parts romance and tragedy, high drama and farce…a love of life and a passion for lost causes. Today, for instance, Spain is still in recession, but the good life defiantly goes on. Bars and cafés throng with locals and tourists enjoying good company along with their drink.
Though winters in Spain's interior can be chilly, its many coasts are warm—keeping down utility costs. For guaranteed sun and heat pretty much year-round, head to the Costa del Sol, on Spain's southern coast, or to Alicante, on the eastern coast. For cooler weather and green mountains, there's the northwest coast, so-called "green Spain." Here you won't always have sunny weather—it's rain that keeps those mountains green—and the beaches are along the often-chilly Bay of Biscay. But the summers are cool, the winters are mild, the views are dramatic…and the food and drink are out of this world. And for urban chic with a seaside vibe, try the cities of Bilbao, Barcelona, or Valencia.
With temperate weather, plenty of properties for sale or rent, and lots of English speakers, the coasts are an easy living choice for expats. But the interior is where you'll find Spain's heart, and there's plenty to explore. Spain is full of lovely, historic, mid-sized cities that are easily accessible by bus or train. Or rent a car and get lost on winding country roads, stopping for a cool drink, a stroll, or a leisurely lunch in a village square somewhere. The diversity you'll find is astounding. Visit a Basque village at the foot of the Pyrenees, where stone houses hug green hillsides, and you could almost think yourself in Switzerland. Stroll an Andalusian village in southern Spain, where white houses bake under a hot Mediterranean sun, and it's clear you're just a stone's throw from North Africa.
If you plan to live in Spain full-time, you'll need private health insurance to get your residence visa. Plans start at under $200 a month. And once you're a resident you can apply to join Spain's public healthcare system. The good news: Both public and private healthcare systems are excellent…and even if you pay out of pocket, prices won't break the bank. (A doctor's visit can cost as little as $80.)
My own favorite city for full- or part-time living is Valencia. For me, it combines the best of all worlds. Spain's third-largest city, it has all the goodies of a metropolis: convenient air and rail connections, major hospitals, universities, and plenty of parks. You can walk in green spaces, under leafy trees, across much of the city, and music seems always in the air. This city abounds in culture, with science and art museums, concert halls, and one of Europe's largest historic centers. Yet it's also a beach town, right on the Mediterranean. (You can take the bus or metro right to the beach.) And with a population of only about 800,000 in central Valencia, it's compact and manageable.
Best of all, it's shockingly affordable. Real estate prices in Valencia can be high, but rents for one- and two-bedroom apartments in some of Valencia's best neighborhoods still start at only about €500 a month (that's $550). If you're looking to buy, sale prices start at about €100,000 (about $110,000).
Alicante is a lively, sunny, and inexpensive port city on Spain's southeastern Costa Blanca. It's also charming and sophisticated, and its ambience is as Spanish as Madrid's. The Costa Blanca's climate is arguably the best in Europe, with 325 sunny days a year and low humidity.
A Mediterranean city of more than 330,000 people is obviously no secret. But most visitors are Spaniards with majority of travellers only encountering Alicante's airport—the gateway to sprawling Benidorm and other Costa Blanca resorts.
IL Corrrespondent Glynna Prentice says, "Alicante is pleasant and won't break the bank. Bars and restaurants abound, with plenty of inexpensive and midrange options. A filling lunch special, can run as little as about $12 per person for two courses, bread and beverage, and coffee or dessert. Dinner for two at a midrange restaurant can run less than $40."
A couple can live well in Alicante on $2,390 per month.
So if you've ever dreamed of living affordably in Europe—whether it's for a few months at a time or for the rest of your life—take a look at Spain now.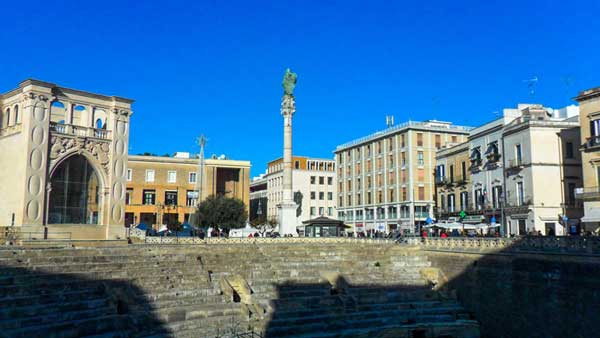 3. Italy
By Valerie Schneider
Whether it is golden light diffused on the undulating hills, crystal alpine lakes, or dramatic seacoast with towns improbably perched on the steep hills above the water, Italy's scenery inspires a desire to stay and enjoy the dolce vita full-time. A relaxed pace with an emphasis on good food and human interaction, with excellent wines, cultural riches, and a lyrical language—there's a lot to love about Italy.
The appealing lifestyle and gorgeous scenery draw many expats to the peninsula, and offers each their own tailor-made dream because Italy has it all, from art cities to ancient hill towns to modern suburbs, in any geographic preference you desire. The plentiful seacoasts appeal to beach lovers while the many mountains satisfy outdoorsy types and those who love to live all four seasons in their turn. The Mediterranean climate is fairly mild, but don't expect endless summer here; there is a cooler winter, though just how cool depends on your desire. Want snow? The Alps. Want it milder? Sicily. And Italy offers everything in between.
Many people have the impression that it is expensive to live here. I can understand why; a cultural and historical powerhouse that draws millions of tourists each year seems like it would have a hefty cost of living. But tourist prices are one thing; living costs are another. You can easily find a place that will fit your budget; the key is to look outside the primary tourist destinations.
The relaxed lifestyle in a glorious hill town can be yours, and it can be more affordable than you think. Nicely furnished apartments on a cobbled street in a perfectly preserved medieval town can run just $500 a month, and in some cases even less. Art-filled cities can still be affordable with rentals starting at $600 (just look beyond the big tourist draws). There are ready-to-go homes for sale for less than $70,000, even within an hour of Rome. Go south and find even better bargains. I paid just €30,000 for my small 300-year old home in the pedestrian lanes of a southern village.
Everyday costs are downright reasonable. We pay less than $40 a month for two cell phone plans that include unlimited calls and internet and even a respectable amount of international minutes included. Our high-speed internet runs us less than $30 a month, and our annual property tax bill ran in at $140 last year. My morning cappuccino costs $1.35, while pizza and beer for two in an excellent pizzeria sets us back $22. My husband, Bryan and I buy a local label wine for $4.50, but for table wine we take our jugs to the winery to be filled for only $1.50 a liter. The national healthcare system is extremely affordable and even private coverage from an Italian company runs half what a premium costs in the U.S. All told, monthly living costs can be adjusted to fit your lifestyle and budget, so that Italian lifestyle you've been dreaming about really can be yours.
Emilia Romagna is a region of Italy that stands out for its quality of life and beautiful cities. This northern region is one of the wealthiest in Italy and is widely considered to have a great lifestyle, great transportation connections, and a rich array of cultural pursuits.
The largest city and regional capital is Bologna, home to Europe's oldest university, it gets the most attention as a destination, and is both hip and historic. Bologna is also famous for its food.
Covering a wide expanse from Piacenza, just 67 miles from Milan, all the way to the Adriatic Sea, it takes in fertile plains along the Po River valley, verdant hills, lofty peaks, and sandy beaches.
Expat Cathy Pegolo loves cities with theaters, music, restaurants, and culture. And she has found all that and more in her new home of Bologna.
"We regularly attend the opera, classical concerts, and even a Bob Dylan concert," Cathy says. "There are free concerts (donation only) organized by the Oratorio Di Santa Cecelia in the church of San Giacomo in Via Zamboni, just a few hundred feet from our apartment."
A full lunch with glass of wine at a trattoria costs around $16, Pizza and beer for two is just $22.85. Parmigiano cheese, aged 18 months is $6.23 a pound.
A couple can live well here on a monthly budget of $1,190.
But no matter how much you mangle their language, the good-natured Italians never sneer at you. They appreciate that you're taking the time to make the effort. And the upside is the low cost of living. Mild winters. Great food. Layers of history and art. Blue skies. Why look any further? Puglia is an Italy you'll fall in love with, and an Italy you can afford.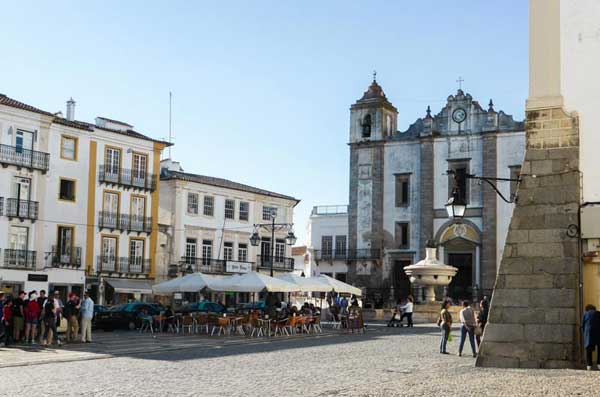 4. Portugal
By Tricia Pimental
Castles, cathedrals, and cobblestones. White stucco houses laced with bougainvillea, crowned with terracotta tiles. Grilled fish glistening with olive oil. Ruby red, award-winning wines. Calm, turquoise waters lapping golden sands in a secluded bay, and a coastline coaxing an 80-foot wave from an underwater cave.
This is Portugal.
Each year more visitors are coming to take a bite of the feast offered by this small Iberian country. For many years it has been a vacation destination for the British, French, Dutch, and others—even the Spanish—who came to love it so much, many became expats. I am so glad I joined them seven years ago.
Over that time, I've discovered everything from the breathtaking beauty of the Minho's fertile countryside in the north to the schist villages—communities of houses made of crystalline, metamorphic rock—in its center, to the miles of golden-sand beaches in the southern region of the Algarve.
In addition to its rich history and natural beauty, Portugal offers something for everyone in its big cities. Lisbon is elegant, trendy, relaxed, and electric. It just depends on which district you're in, which time of the year, which day of the week, and whether it's day or night. Take public transportation or hoof it. Shop in chic boutiques or a glitzy mall. Attend a live concert by Diana Krall in a major arena, or head to a stone church tucked away in a residential zone to hear a string quartet. It's all at your fingertips.
The same holds true for the country's "second city" of Porto in the north, smaller ones like the university town of Coimbra in the center of the country, and locales like Lagos and Albufeira in the warmer, beachy south.
All this sounds wonderful, but if it comes with a hefty price tag, who can enjoy it? That's another lovely part of life here: the cost of living.
For example, recently my husband and I had lunch with friends on a Saturday afternoon. A three-course lunch with beverage at a modest eatery still runs about $10 per person. But we were celebrating an occasion, so opted for an upscale restaurant. Even there, the average main course was $34. Two bonuses were typically Portuguese: the restaurant was built into an atmospheric stone cellar, and it was family-run, a smoothly operating group with an obvious love of food and their clientele.
The dollar is strong in Portugal. Rents average from $450 a month for a furnished, two-bedroom apartment in a small town to about $1,500 in the city with lower and higher options. In most regions $100,000 or less for the purchase of a house would be a "fixer-upper," but jump to $250,000 and you can enjoy a home that would cost two or three times as much in the U.S. In locations like Los Angeles, the sticker price would be ten times as much, or more.
If you're in the market for a vacation or retirement in Europe, pretty Portugal should be at the top of your list.
Located on the west coast of Portugal, along the Silver Coast, about an hour northwest of Lisbon, lies the city Peniche. Built on a rocky peninsula, its geographical prominence made the sleepy fishing village a target of invaders since the 16th century.
The long and sandy beaches in Peniche are a sunseekers dream. The climate in Peniche runs cool compared to the inland Alentejo region and the warmer, southern region of the
Getting here is straightforward. "Fly from New York's JFK to the capital, Lisbon, rent a car and you'll arrive in Peniche in an hour or so," recommends Tricia.
IL Portugal Correspondent, Tricia Pimental says, "The budget-conscious will be happy to hear that Portugal has the second lowest cost of living in Europe after Bulgaria. I was in Peniche for less than a week, but if you planned on a monthly rental of $500 you could easily buy groceries, dine out, use local transportation for less than $1,400 a month."
Not only will you pay less for things in Portugal, but you'll discover much. In the great library of Coimbra University lives a colony of bats used to protect the books from insects. The Portuguese have a version of Venice. It's called Aveiro. And in the mountains of the Trás os Montes you can dance with masked revelers celebrating the solstice.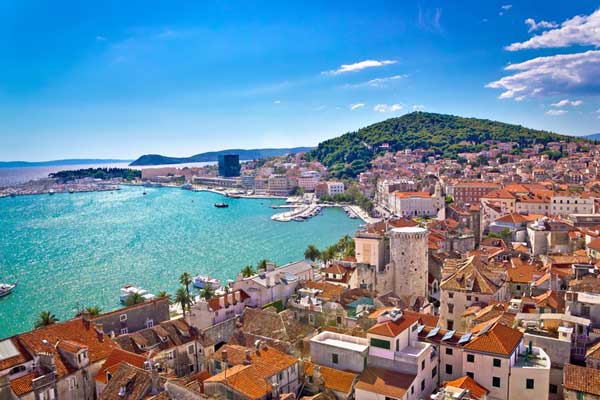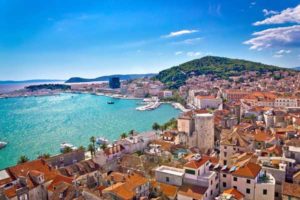 5. Croatia
Life moves at a relaxed pace in Croatia, not only on the islands, but also on much of the mainland. Sailboats glide on the glittering Adriatic Sea and on palm tree-lined promenades, residents sip coffee as lavender and rosemary aromas fill the air.
A member of the European Union since 2013, Croatia lies in southeastern Europe, across the Adriatic from Italy. Part of the former Yugoslavia until 1991, today, it borders Slovenia, Bosnia-Herzegovina, Montenegro, Serbia, and Hungary.
Similar in size to West Virginia, but, with a staggering array of landscapes, there is something for every taste in Croatia.
If it's island living you seek, Croatia boasts more than 1,000 islands (only a few dozen are inhabited). Some, like Hvar, have long been popular with the jet set, while others are virtually unknown to North Americans. On many of the islands, vineyards and olive are ubiquitous. Though lively in the summer, the islands can be especially quiet during the winter months, when tourists go home and some residents head to the mainland. However, many of the islands' larger communities have year-round ferry connections, offering a lifeline to the rest of the country.
Split is a town on Croatia's Dalmatina Coast. Home to the Roman Emperor Diocletian's fourth-century-built palace, Split makes a great base for seeing the whole coastline and region.
Locals rave about the gorgeous weather and more manageable crowds of September and October, when the sea is often still warm enough for swimming and everything is still open, but prices tend to drop as the crowds thin.
Brač is one of the closest islands to Split. For just about $4, it can be reached in roughly 50 minutes.
"When it comes to European destinations, Croatia tends to be a bargain—as long as you don't base yourself in Dubrovnik in the heart of summer season," says IL contributor, Gigi Griffis.
"A month in Split, including groceries, meals out, local transportation, gifts, and accommodations in November, cost me less than $1,350. A similar month in an apartment just outside Dubrovnik for the month of March—again including everything from local transport to meals to accommodations and attractions—cost just under $1,600."

Bonus: France
By Barbara Diggs
You didn't expect France to be on this list, did you? Many people can never believe the land that gave the world the likes of Versailles, Chanel, and the term haute cuisine could be anything other than prohibitively expensive.
Don't let France's glittering reputation blind you. France is a wealthy, First-World country, but the average French person only makes about $30,000 per year. Outside of high-glamor zones like Paris, Provence, and the sun-soaked towns of the Riviera, the cost of living and real estate can be surprisingly reasonable…yet the quality of life remains high.
How? You see, for most French people high-quality living does not necessarily translate into spending huge sums on large houses or fancy gadgets. Here, "the good life" is about simpler things: laughing with friends over a carafe of red wine, finding that perfect sweet melon at the market, or even sitting alone on a café terrace in the sun.
This realization was brought home to me several years ago, shortly after my husband and I moved to France. We were strolling through an isolated meadow when we spotted an enormous, dangerous-looking man and his equally enormous, dangerous-looking dog making their way toward us. As we approached one another, the man's tough-guy face broke into a big smile. He held up a clutch of freshly-picked wild asparagus and waved it at us. "I'm going to make an omelette!" he shouted delightedly. "Do you see them? Look around, they're everywhere!"
The moment struck us as quintessentially French: the frank appreciation of nature's bounty, the joyful anticipation of a good meal, the certainty that we'd share in the beauty of the moment. As we parted ways, we felt certain that the man's wild asparagus omelette would be tastier than any a Michelin-starred restaurant could produce. And, of course, we began looking for wild asparagus of our own—literally and figuratively.
France itself makes it easy for you to enjoy life. A land of immense geographic, climatic, and aesthetic diversity, it offers something to please everyone: snow-white Alpine ski slopes, golden beaches and bright blue skies, rows of vineyards rippling up and down hillsides, picture-perfect medieval stone villages, vibrant cities crammed with museums, galleries, and restaurants. It's hard to be bored here, even if you tried.
But there's another reason France makes life easy to enjoy: The country treats people as if they matter. France offers universal healthcare to its citizens and legal residents who qualify (it takes five years of permanent residence to become eligible). What's more, pre-existing medical conditions are irrelevant to your ability to be covered, and out-of-pocket costs are extremely low.
Even if you aren't a part of the national system, reasonably-priced private health insurance is available. For example, at the Association of American Residents Overseas, gold-standard medical coverage is available for 50- to 59-year-olds at just over $5,000 a year. And you can still benefit from France's excellent health professionals and many state-of-the-art facilities and equipment. Expats I've spoken to report paying $6 for medications that would cost $180 in the States.
Where you choose to enjoy life in France depends on your personality and finances, of course. But when it's time for me to retire, I'm putting the Languedoc-Roussillon region in the south on my short list. Warm and sunny, with stunning landscapes that range from rugged to rustic, the Languedoc is often described as the "untouched" version of Provence, its famous next-door neighbor. It offers the same kind of beaches, lavender fields, and relaxed vibe…but it's vastly more affordable.
General expenses in the Languedoc are very reasonable. I know of an expat couple from the U.S. who lived in a small, beautiful village on just over $2,000 a month—and this was when the dollar was weak. They rented large, furnished vacation homes during the off-season for $800 to $900 a month and lived simply and comfortably, mostly preparing their own meals with fresh, local products. Still, they could afford to eat at the local café regularly and occasionally rent cars to travel around the region and into Spain.
Monthly rent for an unfurnished place can be even lower. In the classic Languedoc town of Béziers, for example, you can find large, sunny, unfurnished two-bedroom apartments for about $600 to $650 a month. You will, however, have to pay the taxe d'habitation, an annual renter's tax. This tax, which varies depending on your town and your property's size, can run anywhere from $50 to $100 a month.
Of course, you'll get the best value in the Languedoc if you can buy your home outright. And that possibility is more likely than you'd think. Here it's possible to find attractive two- or three-bedroom homes on the market for $175,000 or less. Just outside the medieval city of Carcassonne is a charming three-bedroom house, with exposed stone walls and a lovely tree-filled garden, going for €139,000 ($151,984). For a little more, in the pretty Mediterranean town of Cerbère, you can get a large two-bedroom apartment with a sea view and access to the beach for €169,000 ($184,728).
With prices like these, the French good life seems well within reach, non?
Related Articles
The World's Best Places to Retire
The Cheapest Places in the World to Live
5 Places in Europe Where You Can Retire on $35,000 a Year