Where is beautiful Malta?
Malta has the beautiful Mediterranean Sea, a warm and sunny climate, and a peaceful lifestyle waiting to be lived. Anchored almost in the center of the Mediterranean S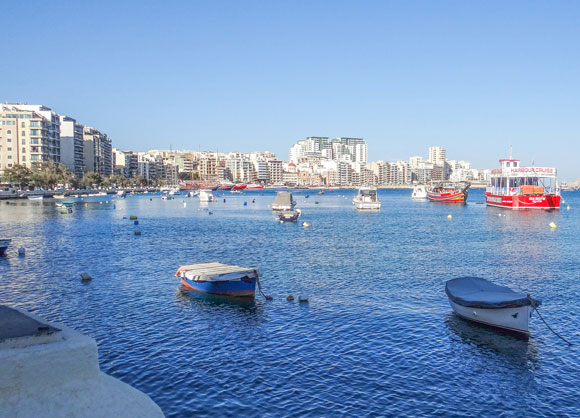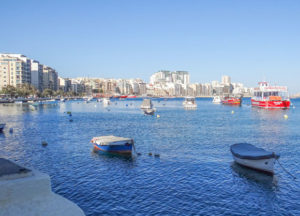 ea, 60 miles from the Italian island of Sicily, Malta isn't a mainstream destination for North American tourists. In fact, it's probably no exaggeration to say that few of your friends and colleagues will have an inkling as to where this little island is.
For discerning travelers with a love of culture, history, and excellent weather, that's good news. It's a treat to come across places that haven't had all the charm and identity crushed out of them by the hordes of visitors who have landed on their shores.
First-World standards of service and infrastructure, a wealth of historical and architectural treasures (including nine UNESCO World Heritage Sites), world-class golf courses, and the sparkling Mediterranean—all in a country one-tenth the size of Rhode Island—ensures that this tiny island will keep you occupied.
English-Speaking and Great Healthcare
Owing to its time as a British colony, locals speak fluent English—which, together with their warm and welcoming attitude, makes for easy integration. Malta enjoys plentiful sunshine year-round, on top of world-class healthcare (consistently ranked among the top five in the world by the World Health Organization) and tasty Mediterranean cuisine. The island also has one of the lowest crime rates to be found anywhere.
Malta may be one of the more expensive locations on our list in terms of real estate, but bargains can be found if you're willing to shop shrewdly.
Enjoy a Great Climate
Winters are mild and rainy, and summers are hot and dry. Spring begins in late February and it is October before summer ends. Frost and snow are weather conditions here. Winter rainfall tends to come in heavy bursts over short periods of time. In the winter (November to April) temperatures average 57 F and there is 6.5 hours of daylight. During the summer the average is 73 F and daylight increases to 10.5 hours. The waters are blue and cool, and the sun almost always shines.
Malta's location means delightful, relatively warm winters. This is a great location for getting away from winter snow! You can walk around in shirt sleeves to stroll the streets and explore the countryside. High summer can be hot and muggy, but that's when folks head to the many beaches. On an island this small (122 square miles), you're never too far from one.
Due to its small size and excellent public transport network, getting around and seeing the sights is easy. Malta also makes an excellent base from which to explore the wider Mediterranean region.
These are just some of the advantages to living in the Republic of Malta.