My parents looked at me like I was nuts. I'm not, I promised. They didn't look convinced.
"You're really going to Panama?" they asked skeptically.
I am, I affirmed.
"But why?"
The year was 2004, early in the days of my international global real estate scouting career. I had plenty of good reasons to head to Panama. I knew there was money to be made from real estate.
My family, on the other hand, knew little about Panama. They knew it had an important canal and some jungle…that was the sum total of their Panama knowledge.
What I knew, though, was that there was profit opportunity to be had from a wave of development in Panama City, the country's capital.
I was right. I made a good profit by getting in at that buying moment—$72,370 in a short time.
That window of opportunity was brief, but worth serious upside to anyone who got in before it closed.
From there, I watched and waited for the next Panama opportunity. It would take well over a decade…but now, a second wave is creating even stronger opportunity than the one I found when I first invested.
If you're a regular reader of this e-letter, you'll know how bullish I am on Panama…and you'll know why. But for those of you who might not be familiar with the opportunities Panama can offer would-be real estate investors, today I'm going to share them with you…
There are two opportunities that I see today to double your money in Panama—one of those is again in Panama City. The other is on one of the finest beaches close to Panama City.
Get in on either of those two opportunities and you could ride two waves of development that are bringing strong profit to smart real estate buyers.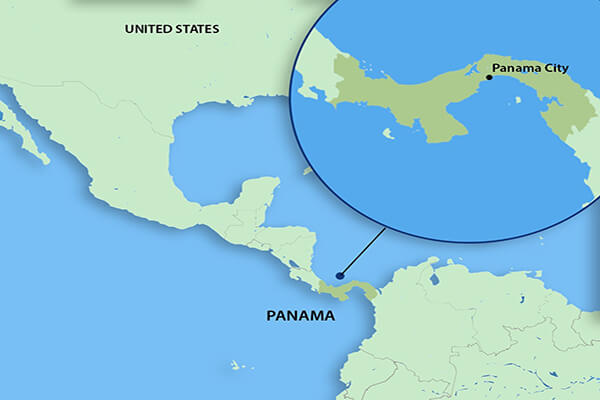 Since before I ever set foot in Panama, it's been rapidly transforming from a sleepy outpost to a regional powerhouse.
And boy is it booming. It's truly global now, attracting wealthy and well-heeled folks from all over the world.
There's a lot of proof of Panama's boom when you put your boots on the ground. In the city you'll find luxury car dealerships, designer boutiques in malls, upscale restaurants, yacht clubs, and expensive homes.
Just like London, New York, Singapore, and Hong Kong, Panama City is a global center of international finance and commerce. You'll find 78 banks and large numbers of wealthy expats who enjoy strong legal protections and low taxes.
The city has always been a thriving hub of trade, starting with its role in the Spanish Empire's silver route. But it was during World War II when prosperity hit unprecedented levels as U.S. military personnel and their families took up residence. Entire neighborhoods of the city are like something straight from the U.S., with big, modern malls, and movie theatres where you can catch a movie in English and use the dollars in your pocket—Panama uses the U.S. dollar.
Panama's success is largely down to following the Singapore model.
Like Singapore, Panama created a wealth fund and poured money into infrastructure. Generous tax breaks and easy visa requirements for those setting up a business or hiring employees mirror the Singapore model. Today, Panama is the biggest recipient of foreign direct investment in Central America. And, it's attracting more and more multinationals looking for a friendly regional base.
Panama's strategic location for shipping and trade drives its growth. It lies between North and South America with the Panama Canal connecting the Pacific and Atlantic oceans. Ever since the Canal was handed back to Panama in 1999 the country has boomed.
The Panama Canal is one of the pillars of that growth. It's incredible to think that 5% of all global trade passes through the Canal in this tiny country. Other big revenue generators are tourism, free trade zones and banking, finance, insurance, and gold and copper mining. Big multinational companies such as Nestle, Dell, and Proctor & Gamble have come to set up regional bases. That in turn brings in high-level executives on fat salaries relocating for work.
In 2019 the World Bank declared that over the past decade Panama has been one of the fastest-growing economies in the world.
In fact, Panama is now ranked as a high-income nation by the World Bank.
The strong economic growth has added more folks to the upper-middle-class bracket over the last 10 years. And Panama's safety and stability is a big draw for wealthy Latins, too, who feel comfortable flaunting their designer bling and Lamborghinis.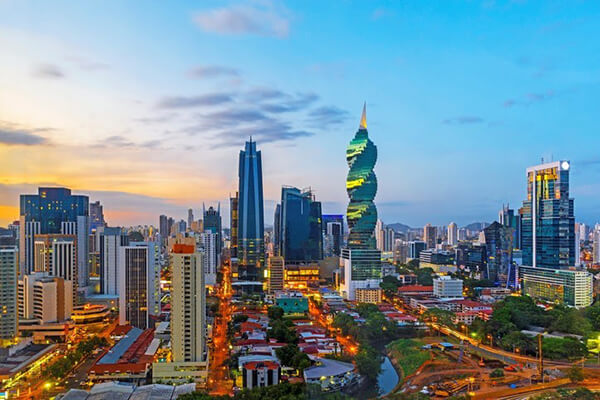 That brings us to our first opportunity here…
Panama City has seen a surge of demand in recent years from a growing, upwardly mobile, population. Yet, the city has a shortage of developable land. On one side, it is hemmed in by the Pacific Ocean, and on the other it is constrained by large parcels of protected land and watershed for the Panama Canal.
There's very little room for urban sprawl. And this will put huge upward pressure on existing real estate prices.
A "Big Squeeze" is coming, but thanks to my contacts in Panama, we have a window to lock down the kind of real estate that the well-heeled folk coming to Panama want.
The kind of place you could rent long term to young entrepreneurs, older retirees, and executives working for a big multinational in the business districts close by. And where you could see rapid appreciation and as demand continues to rise against supply in Panama City.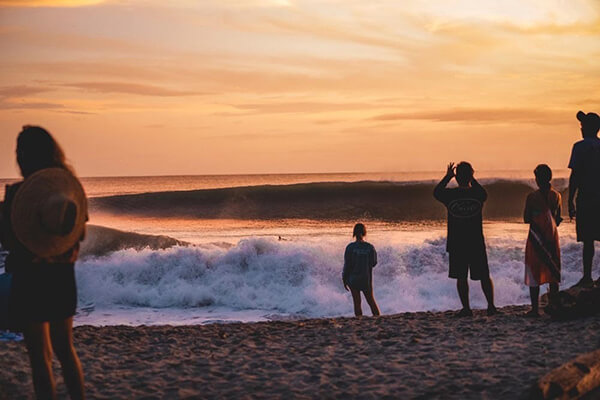 The second opportunity is to meet the same market demand by owning something truly special within a short commute of the city.
Playa Caracol is on the Pacific Riviera, the 50-mile or so stretch of coastline west of Panama City. It's the closest beach to the city on this Riviera of its caliber, in fact, the nicest beach by far within an hour of the city. And it's set to be even easier to reach thanks to the mammoth Path of Progress.
Millions of dollars of development and infrastructure has poured in. But because of an anomaly in this huge Path of Progress, Caracol was a secret to a few in-the-know insiders.
In short, while millions of dollars were being spent on development along the coast farther from Panama City, development leapfrogged the area of Chame, where Playa Caracol sits. It lacked road access, the land was owned by just a few families that didn't want to sell, and much of the land was zoned for agricultural use.
In other words, the area was left a virgin paradise.
Now, one of Panama's preeminent developers is taking on the challenge. He and his group have been behind some extraordinary communities around Panama City. Ocean Reef, for example, is ultra-prime real estate on man-made islands in the Bay of Panama, right in the heart of the city yet surrounded by ocean.
He's the kind of guy who delivers. In fact, he's already delivered well over 300 units in Playa Caracol.
And because of his long history with my Real Estate Trend Alert group, we've had the opportunity to buy here at remarkable pricing.
For instance, in September 2019 I brought members of my Real Estate Trend Alert group a killer deal on condos there.
They could buy best-in-class condos fronting a white sand beach with mountains at the back for $184,300, which I figure will be worth $299,000 within five years.
It wasn't the first time I found a killer deal here. In 2017, I was able to bring RETA members an opportunity to buy beachfront condos in Playa Caracol at RETA-only prices starting at $199,000. By late 2019, a similar-sized condo, father back from the beach, with only a side view, listed for $299,000…that's $100,000 in paper gains in just two years.
In fact, I believe so strongly in this developer's vision that I bought here too. I got in on an exclusive Real Estate Trend Alert deal at Caracol last November…
RETA members have had a breath-taking run of opportunities in Panama…and I'm tracking down more. So if you missed out on any of the Panama opportunities I've brought to my RETA members recently, don't worry, there's more coming. But you need to be prepared…
These are RETA members-only deals. I can't offer them to anyone else. So if Panama is of interest to you, and you want to get in on the next killer deal here, lock in your membership now. Then when you see the deal that's right for you, you'll be ready to act. Everything you need to know to become the newest member of my Real Estate Trend Alert group is here.
Get Your Free Real Estate Report Now
Sign up for our free daily Postcard e-letter and get a valuable free report on the The 5 Best Places to Buy Real Estate In 2023.
Related Articles