Sailing into the sunset to start a new life in a tropical paradise is the stuff of many retirees' dreams. However, sometimes the fear that they'll also be leaving behind First World amenities holds them back. But there's a place where you can forget those worries…Cebu City, on the island of Cebu in the Philippines, is that place.
Cebu has everything you'd expect from a big city anywhere in the world. Shopping, nightlife, international restaurants, and—as an added bonus—the beach is only 30 minutes' drive away. And not just any beach…The Philippines are known for some of the best white-sand beaches in the world. There are also movie theaters playing English language films and golf courses where you can play a round for as little as $9.50. What more could you want if you're looking for city life at a fraction of the cost?
As you drive into the city from nearby Mactan Airport, it's surprising what appears—glass and steel high-rises pierce the blue sky as far as the eye can see. The streets are peppered with colorful murals, big fancy cars shimmer in the afternoon sun, shopping centers and restaurants pass by in a blur. This could be any big city in America…but there's a lot more bang for your buck to be had in Cebu.
With a population of over 860,000 people, it's one of the largest cities in the Philippines—and the oldest. Spanish explorers established a colony here in the late 1500s and, for history buffs, it's a pleasure to walk through the city and discover the many richly preserved artefacts from bygone days. The statue of Santo Niño de Cebu, one of the oldest religious relics in the Philippines, is here, and devotees make pilgrimages from far and wide to see it.
Cebu comes alive at night. It's finally a little cooler (daytime temperatures can hit an average high of 97 F), and people are out and about everywhere throughout the city. Enjoying picnics in the parks…hitting the shopping centers…dining out at the numerous international and local restaurants… Cebu certainly has a lot to offer.
When it comes to cuisine, Cebu is famous for Lechon—a whole roasted pig that's cooked slowly for hours over charcoal and basted with coconut water, so that the skin gets extra crispy. It's sold from almost every street corner or grocer in Cebu, but Zubuchon is the place that's most popular amongst locals, expats and experts alike. World-renowned chef Anthony Bourdain paid a visit and declared it was "the best pig ever". It will only run you about $7.50 per person, and that's with a bottle of beer. You can't eat Lechon without a local San Miguel beer. It's like brushing your teeth without toothpaste; you just don't do it.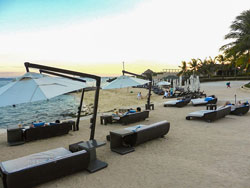 As for rentals, there is an abundance of units all around town. The most affordable way to find a place isn't through a real estate agent but by word of mouth. Rent can be as little as a $120 if you are in Liloan, a district about 10 miles from the city, and up to $2,086 if you want to live right in the heart of downtown Cebu. There are also townhouses in Banilad—an up and coming trendy neighborhood about three miles from town—that rent for $708. Most rentals come furnished so you can just move right in and start your new life. The good news is that polishing your new pad won't take a chunk out of your wallet—or time out of your day. A cleaning lady will cost no more than $8 a day.
If you decide to live outside the city, don't fret; public transportation, especially tricycles, jeepneys, and buses, is super cheap at about 20 cents to 75 cents per person. The tricycles are great for shorter distances while the jeepneys travel far and wide like busses, but be advised, they aren't air conditioned. There are even metered taxis if you feel like riding in style and they're also ridiculously inexpensive.
Cebu City is the perfect place to retire on a budget and still enjoy life's luxuries.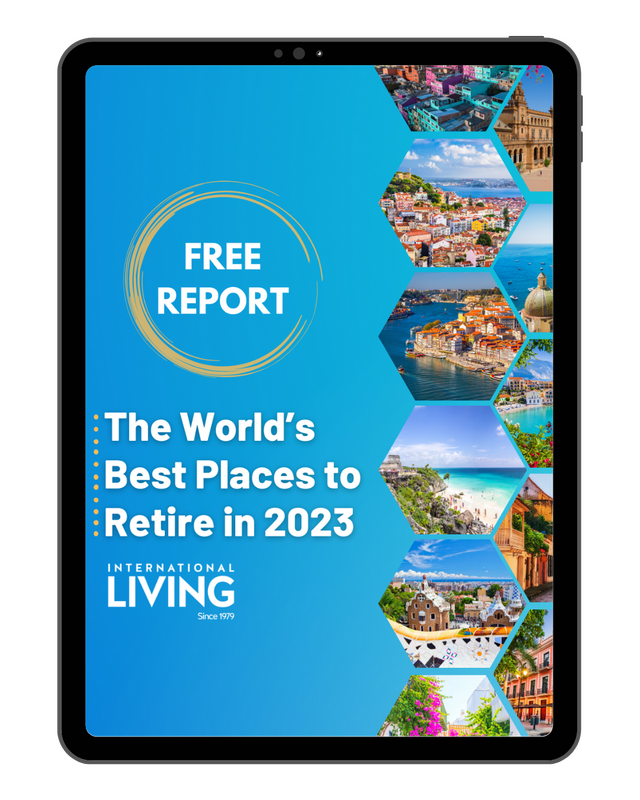 Get Your Free Report on the World's Best Places to Retire:
Learn more about the best places in the world to retire in our daily postcard e-letter.
Simply enter your email address below to sign up for our free daily postcards and we'll also send you a FREE report on The World's Top 10 Retirement Havens, plus access to over 10 more free reports. Our gift to you, on our favorite destinations.
Related Articles
The World's Best Places to Retire
The Cheapest Places in the World to Live