Flamboyant, contradictory, and soaked with a defiant natural energy, Cuba beguiles all who visit her. This small country is projected to entertain over 5 million visitors in 2019 alone. In 2017, 600,000 American travelers (without Cuban family ties) visited the nation, which is six times more than did so in 2008. While people all over the rest of the world have enjoyed the sultry Cuban atmosphere, it has been a little trickier for people from the United States since the 1960s. That said, it's certainly not impossible nor illegal anymore.
Why might you want to travel to Cuba? Perhaps to explore Havana and revel in its eclectic yet stunning architectures: Moorish-inspired Spanish colonial, the more delicate Italian Baroque, or the imposing evidence of French neoclassical influence. Even North American architectural styles influenced the "look" of Havana during its heyday. The famous Capitolio (national Capitol building) looks strikingly similar to the one in Washington, D.C.
The country is in the midst of a historical renovation.
The many magnificent architectural styles in Havana provide a striking "Grand Dame" backdrop, and distinctive photo opportunities unlike anywhere else in the world. It's true that many buildings now show wear and tear from decades of neglect, but around every corner you can see that the country is in the midst of historical renovation as well as modern construction, giving Havana an intriguing Old World/New World ambience.
Maybe you want to savor that toe-tapping music that can be heard live everywhere in Cuba. Dance aficionados delight at the different sounds of the island, including the salsa the country is famous for, which draws from Cuban-African rhythms as well as North American jazz. Live music is so prevalent that one morning at 8 a.m. with the traditional breakfast of buttered toast, ham and eggs, and café con leche (for about $2), I was thrilled to be serenaded by a four-piece band singing traditional Cuban ballads.
If you enjoy cooking, add some new dishes to your repertoire. Try the Ajiaco Café, a Cuban specialty restaurant in the fishing village of Cojimar, near Havana. Their three- to four-hour cooking class includes a trip to a local herb grower, basic instruction in Cuban cuisine, demonstration of how to prepare some local dishes, instructions for making the best original Cuban mojito, and a sumptuous traditional lunch. All this for approximately $50.
In addition to international restaurants in Havana and other places on the island, you'll now find beer bars and delicious Cuban fare everywhere. State-run restaurants have the least inspiring food (and North Americans are not supposed to eat here), so look for a paladar, which are restaurants run by private Cuban owners. These have far more intriguing menus and are often found within private homes. Generally speaking, lunch in a paladar ranges from $5 to $10 per person, and dinner will set you back around $10 to $20 per person (including drink).
If you stay in a Casa Particular, you'll get the real home cooking that your hosts eat. Breakfasts are usually included in the cost if you stay in a Casa Particular. Sometimes your hosts will provide lunch and dinners in their home, at a cost of course, usually very economical. Meals in Cuba are healthy; congri (a traditional beans and rice dish), lomo ahumado (slow-smoked pork), costillitas (baby-back ribs), egg dishes, and the staple of Cuban cooking, arroz con pollo (rice and chicken), will satisfy anyone's taste buds.
Cuba is beautiful. Tour around the island. Varadero has some of the best white-sand beaches with clear, turquoise water that you'll see anywhere. Note that, while you can bring a towel and sit on any of the beaches, you will find that the all-inclusive resorts (where guests wear color-coded bracelets) generally will not let you sit in their lounge chairs, buy a drink, or order food. Check out the Beatles restaurant/bar in Varadero to catch some live rock 'n' roll on the weekends and take your photo with a bronze statue of the Fab Four.
The tropical Baroque style in the inland town of Trinidad is bright, colorful, and evocative of old Spain. The town will thrill you with its music venues at night. Go to the Canchánchara for their special rum cocktail made with honey, lemon, and water (about $2), or watch the crowds dance salsa at the Casa de la Música (and join in).
For the very brave, venture to the somewhat bizarre La Cueva discoteca, a dance bar built 100 feet underground, inside a real cave. Stalactites and stalagmites seem to dance along with you as they're illuminated with revolving colors. Listen to your favorite music—different varieties play in various cave chambers. It is also hot as Hades inside—as of this writing there was no air conditioning, but they told me they are working on it.
Cienfuegos is a favorite tourist city. Modern history buffs can snorkel at the Bay of Pigs, a place so lovely, with turquoise water and almost no current, that it deserves to be experienced, regardless of whether its history interests you. Contact Varadiving (Varadiving.club/snorkeling-the-bay-of-pigs) and expect to pay around $45 per person for a minimum of four people. Price varies per number in your party.
Visit Guanaroca Lagoon to see some of the 170 species of birds, including 2,000 flamingos. Or cool off at El Nicho, a little over an hour away from Cienfuegos, to soothe the soul by swimming in the brilliant green natural pools at the base of a series of mini-cascades. Try the rabbit lunch at the excellent restaurant there for about $8, accompanied by live Cuban ballad singers. Top it off with a cold Cuban beer for $1.50. It doesn't matter which beer—they are all good in Cuba.
You'll see giant billboards around the country encouraging Cubans to work hard, be good citizens, and live a happy life. All the churches are open, so enter and be awed by some of the architectural masterpieces. Take a taxi ride in one of the 1950s cars, the iconic symbol of an island where, for a while, time stood still. Don't be surprised when you see stores in Old Havana that boast products from Hamilton Beach, RCA, and Jennifer Lopez. Cuba is no longer isolated from U.S. commercialism, and you'll find products from the U.S. in many stores (distributed via Mexico and Puerto Rico).
Cuba will intrigue you, bother you, make you happy, keep you dancing and tapping your fingers, turn your head around, fill your stomach, get under your skin, confuse you, create great friendships, and make you want to come back for more. It's the only place quite like it in the world.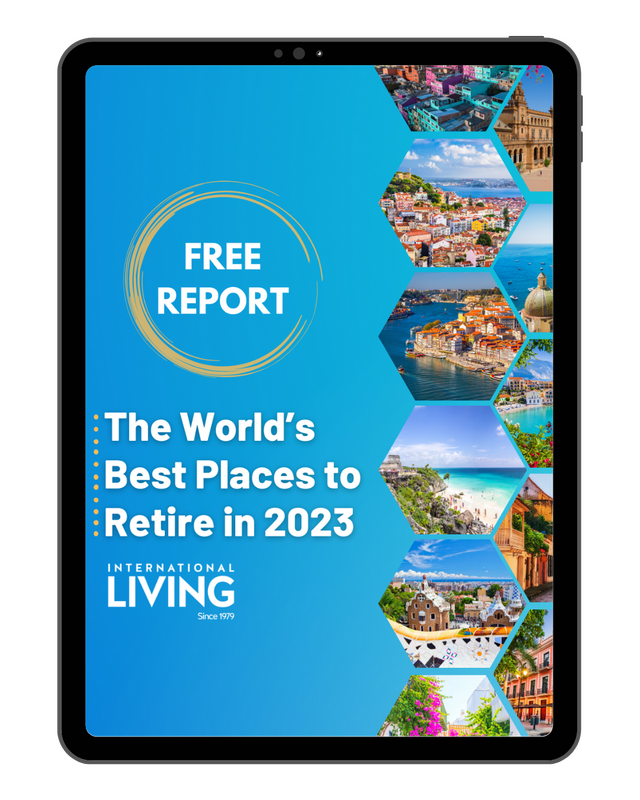 Get Your Free Report on the World's Best Places to Retire:
Learn more about the best places in the world to retire in our daily postcard e-letter.
Simply enter your email address below to sign up for our free daily postcards and we'll also send you a FREE report on The World's Top 10 Retirement Havens, plus access to over 10 more free reports. Our gift to you, on our favorite destinations.
Related Articles
The Best Places for Scuba Diving and Kiteboarding in the Caribbean
5 Best Caribbean Islands to Live On and 2 to Avoid
Everything You Need to Know About the Caribbean Islands and More
Upcoming Conferences
The Only 2023 Fast Track Costa Rica Conference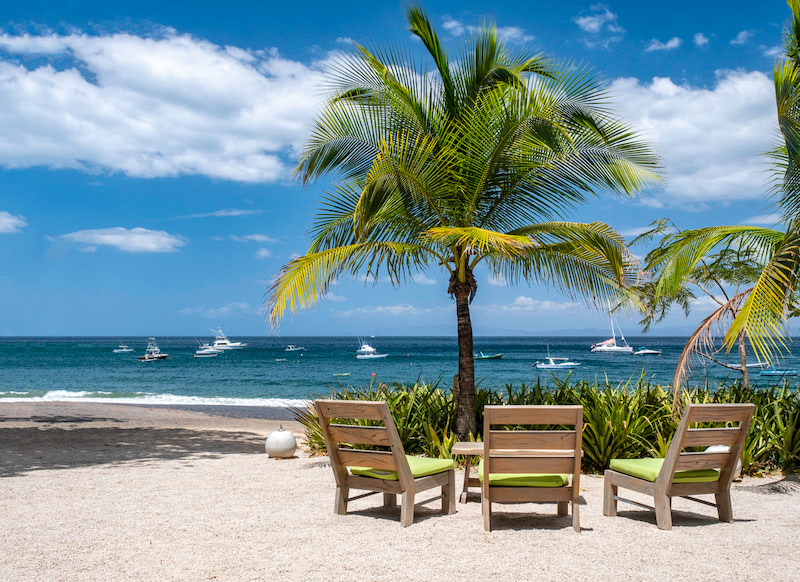 If your dream retirement involves stunning beaches… lush green mountains… a perfect year-round climate… first-rate healthcare… incredible value for money (a couple can live well on $2,109 a month—including rent!)...
Join our Costa Rica experts and expats in June and discover true Pura Vida.
REGISTER NOW, SEATS LIMITED: EARLY BIRD DISCOUNT HERE
---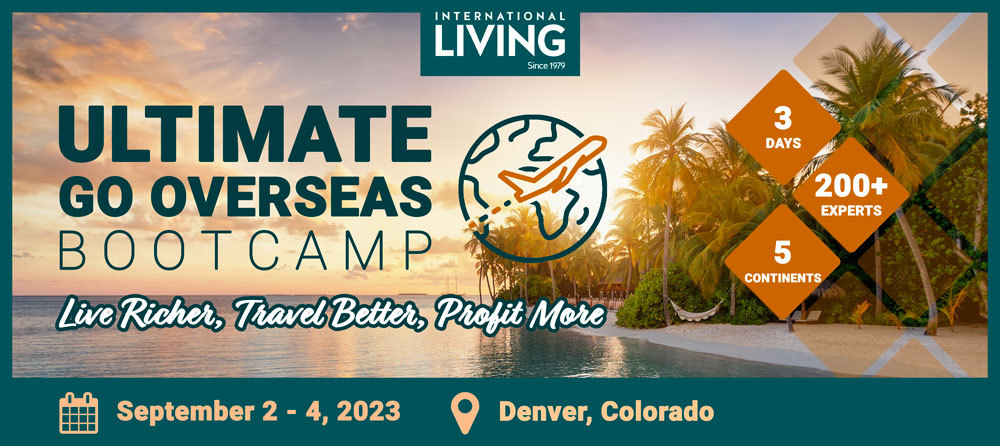 Most Popular Products