Some of the best spots in the world to go kite boarding and windsurfing, as well as scuba diving and snorkeling, are within a short flight of the U.S.
Moreover, lessons, equipment rental, accommodation, entertainment, food, and transportation are a fraction of the cost of what you could expect to pay in the U.S.
It can make for an affordable vacation of a lifetime; and, with the low costs, you could easily go quite often if you wanted. Many enthusiasts (as well as people who just love to live by the water) have made these locations their permanent home, starting little businesses or enjoying their golden years in the sun while enjoying their favorite activities.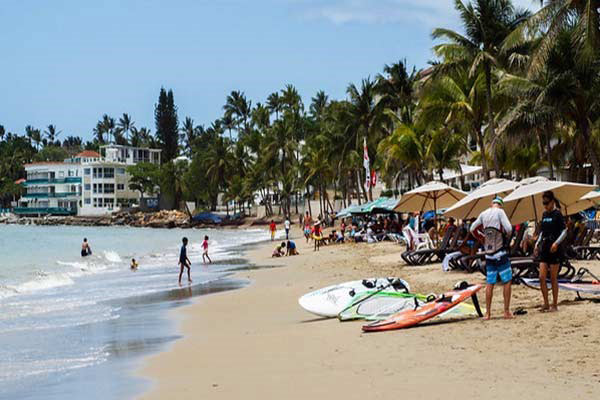 Thanks to steady, easterly trade winds and year-round warm water, Cabarete, a small beach town on the northern coast of the Dominican Republic, has become one of the premier kiteboarding spots in the world.
Kiteboarders discovered it in the 1980s and since then the sport has grown exponentially in popularity here and around the world. The "windy" season in Cabarete is from May to August (16 to 30 knots), attracting people from around the world, especially Europe. But most days of the year, the expansive bay is filled with kiteboarders zipping across the whitewater, occasionally launching off the whitecaps and taking 20-foot leaps through the air. There are plenty of windsurfers too. The winds pick up around mid-day.
If you're a beginner, there are about two dozen shops and schools offering lessons for around $250 for six hours. Rentals are available for a great rate: $50 for a board and kite. If you have your own gear, you're all set. Just stay at one of the many beachfront hotels or condos right in town or at the community of Kite Beach just down the road and you can be out on the water
Of course, you can't be on the board 24 hours a day. Cabarete offers plenty of amenities, including restaurants of every cuisine, markets, boutiques, and cute little handicraft shops. Many bars and restaurants are right on the sand, offering live music, salsa dancing, and happy hours specials—$2 mojitos are plentiful, although you should be sure to try the national drink made with locally distilled spirits, rum, and coke.
If you're interested in staying long term, a typical couple can expect to spend about $2,000 per month for all their expenses, including rent. A two-bedroom condo in a beachfront building will run you about $900 a month, less if you're a few blocks inland. The same unit to buy will be about $200,000 and up. No need for a car; you can walk everywhere. But many expats do end up buying an ATV or motor scooter to get around…or just a regular bicycle. Taxis and motorcycle taxis are abundant. And for longer trips to other towns, you can ride the bus or the gua gua (shuttle van) for about a dollar.
Roatán — The Diving Hot Spot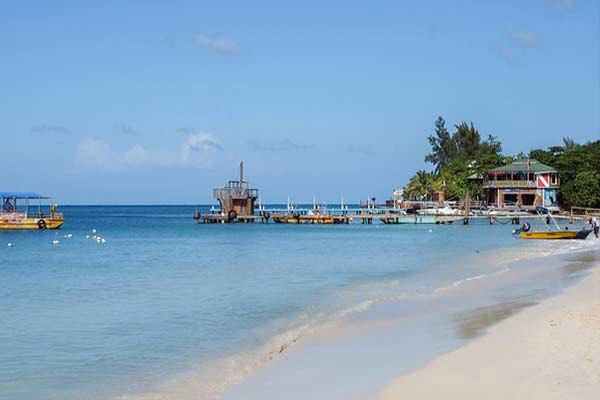 The island of Roatán is just 40 miles off the coast of Honduras, but it's world's away from mainland Central America. It's a mountainous island, 48 miles long and five miles wide at its widest, much of it covered in forest, with no shortage of white-sand and golden-sand beaches along its shore.
What put Roatan on the map for travelers and expats is the scuba diving. The Mesoamerican Barrier Reef, the world's second largest after Australia's Great Barrier Reef, is just offshore, about a 10-minute boat ride away. Sea turtles, rays, and dozens of species of tropical fish…along with many varieties of coral…it's all out there for you in vivid color
And if you head 20 miles away to the protected marine reserve of Cayos Cochinos you'll find even more pristine coral and sea life. You can't stay on these islands, so you'll have to hire a live aboard boat.
Diving in Roatan is very low cost. Local expats pay about $30 per person for a day of diving, including a ride on a dive boat and equipment rental. Many homes here are right on the water, often with their own dock or a dock shared with other residents of the development. So you can have your own boat ready to go for your diving and snorkeling adventures.
Roatan is a popular spot for cruise ships. So it does get quite a bit of tourist traffic at certain times of the day. But in general it's all about laidback island life in beach communities like West End, which has a village atmosphere, and West Bay, which features resorts, condo towers, and gated communities. There are about 15 minutes apart by water taxi. On the far west of the island, these communities are the most popular spots for tourists and expats, with plenty of beachfront bars and restaurants. A can't-miss spot in West End is Sundowners—be sure to get there well before sunset to grab a seat with a view. A bonus with Roatan is that, thanks to its history as a British settlement, is largely English speaking.
The community of Sandy Bay is mostly residential and popular with expats who've settled here. The major towns are in the center of the island but not very attractive—more commercial and business centers with larger stores, government offices, and medical clinics. The further east you go, the less development there is, with some locations even completely off grid and even reachable only by boat. There are also plenty of local fishing villages.
One or two-bedroom condos and small homes within a quick walk to the beach will run you about $1,000 a month in rent. To buy condos start under $200,000. All in, a typical couple can expect to pay about $2,000 to $2,500 per month for all their expenses. Because this a small island, most items have to be imported, which means high costs for some items.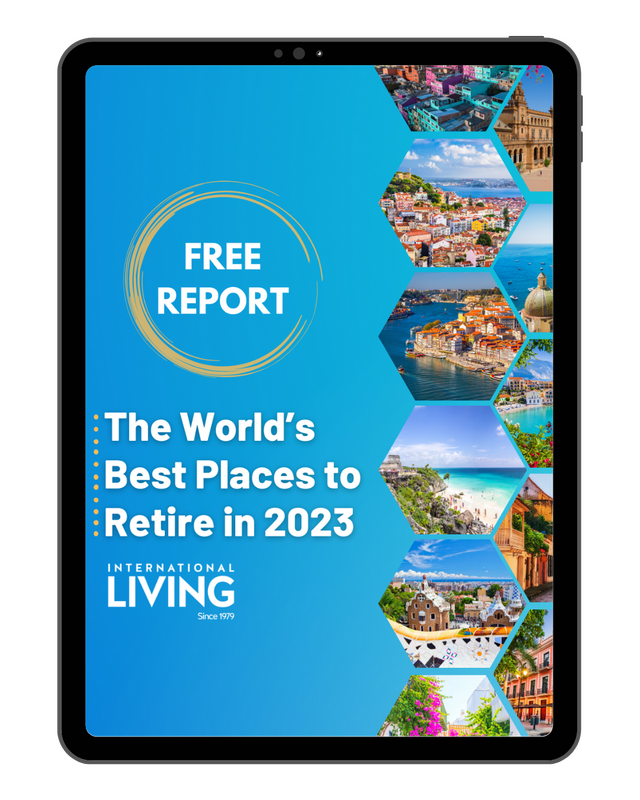 Get Your Free Report on the World's Best Places to Retire:
Learn more about the best places in the world to retire in our daily postcard e-letter.
Simply enter your email address below to sign up for our free daily postcards and we'll also send you a FREE report on The World's Top 10 Retirement Havens, plus access to over 10 more free reports. Our gift to you, on our favorite destinations.
Related Articles
5 Best Caribbean Islands to Live On… and 2 to Avoid