It's no secret that the price of dental care in the U.S. is out of control. For many, dental insurance is quite limited in what it covers, meaning half or more of the cost for procedures is paid out of pocket. Yearly insurance limits are generally around $1,500—which doesn't cover much when you get into serious treatments. Certain procedures, often considered cosmetic, are not covered at all. Many people—an estimated 114 million—have no dental insurance, including 46 million people 65 or older. Standard Medicare does not cover any dental work.
All this means that for the average person, the cost of dental care is often unaffordable, and dental procedures are frequently postponed despite discomfort. Those who do pay for necessary work, can end up in debt, using their own credit cards or the ones the staff at the dental clinic are happy to sign them up to.
All told, Americans paid close to $125 billion for dental care in 2016, says the American Dental Association. When a simple exam from a dentist averages about $200 in the U.S. without insurance, a filing will run you $300, a root canal or crown will run you about $1,000, and something major like implants will be several thousand per tooth, it's no wonder Americans are stressed about their dental care.
There is an alternative. In countries like Costa Rica, Malaysia, Thailand, India, Panama, and beyond, dental care is a fraction of the cost. In fact, in many cases, the price of a plane ticket, hotel stay, and a vacation before or after the procedure is less than the procedure alone in the U.S. According to Patients Beyond Borders, costs abroad average 60% to 80% less than in the U.S. Industry watchers say that more than 400,000 Americans seek dental care abroad each year, with the number increasing each year. (This is also the case with medical care. Each of these countries has a thriving medical tourism industry as well, with patients seeking knee replacements, laser eye surgery, cosmetic procedures like facelifts, and other care for a fraction of the cost.)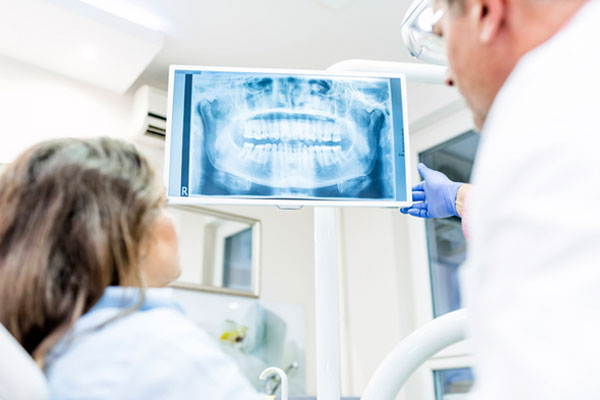 "It's a little weird, the idea of a 'dental vacation,' but if we had the work done in the U.S., we would not have the money for a family vacation," explains Sherri Caldwell, whose family has made multiple trips to Mexico for dental care. "This makes going to the dentist a lot more fun for the whole family."
It's cheap to get dental work done abroad, but you won't sacrifice quality. Dentists are well-trained and, thanks to their education, often speak English. They have the latest equipment and are familiar with the latest techniques. The offices are modern and clean. The staff are qualified, kind, and caring. Often, they won't speak much English, but many offices have translators, if needed. Most people who've traveled abroad for dental care report good results and an overall pleasant experience.
Why is it so cheap? Like with medical care, which is also cheaper abroad, dentists don't have to pay exorbitant rents for their office, malpractice insurance, or high staff salaries. The savings are passed on to the patients.
My family and I have experienced this first-hand in Costa Rica and Mexico. Luckily, we haven't had any major issues. But our regular cleanings, with exam and x-rays, in both places cost around $40. I ended up needing a few fillings replaced in Mexico—at a cost of $30 per tooth.
One provider in our current home in San Miguel de Allende recommended braces for my son and quoted $500 for the entire treatment; when we mentioned this to a friend in the U.S. whose daughter was getting braces, they were dismayed at how much they were paying. And in Costa Rica it was no surprise to have a friend show up at a gathering with a noticeably whiter smile. Laser teeth whitening costs about $200, compared to about $600 in the U.S.—and it's a cosmetic procedure definitely not covered by insurance.
Finding a Dentist Abroad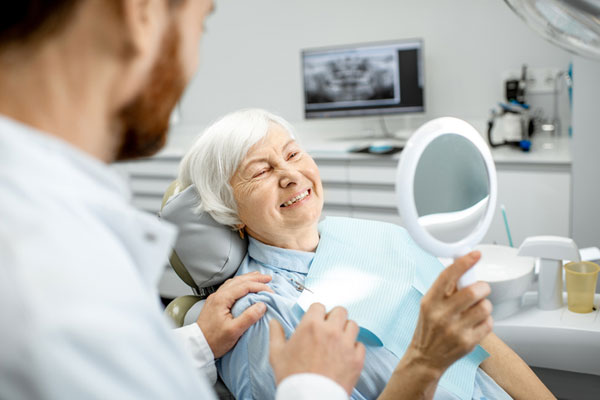 When people from U.S. seek dental care abroad it usually goes like this: They get a diagnosis from their regular dentist, are shocked by the price (which is often unaffordable or would compel them to go into debt), and they start to look for alternatives, including those out of the country.
Many dental providers abroad have websites and English-speaking coordinators who make arrangements and answer questions. It's important to get recommendations (from family or friends or by checking expat Facebook groups for that area) and read online reviews. You simply send them your records, x-rays, and any other relevant material—which your regular dentist should provide you. From there the overseas provider will review your case, recommend treatment options, and quote a price. This is all finalized once you get in the office. But before you arrive you already know, in general, how much you'll be paying.
You set an appointment time and then make your travel arrangements. Sometimes you're on your own. Some dental offices do have employees who facilitate this, offering advice on places to stay near the office, transportation, airport shuttles, and other services. Some offices will coordinate all your transportation and accommodation for you.
Mexico is one of the most popular spots for dental tourism. Head to border towns in Texas, California, Arizona, and New Mexico, and you'll find blocks and blocks of dentist offices a short walk past the passport checkpoint. They cater to patients, often retirees on fixed incomes and without any sort of dental coverage, who cross over from the U.S. for the day to get their teeth cleaned, crowns put in, and implants installed. One Mexican town right across the border from Yuma, Arizona, Vicente Guerrero, has more than 500 dentists in its four square blocks catering 6,000 patients each day. It's nickname? Molar City, or Los Algodones in Spanish.
But it doesn't have to be a daytrip. Often, patients make a vacation out of it. Seattle residents Sherri and her husband, Russ, have a favorite dentist in the resort town of Cancún.
"My husband's parents, retired Navy, had been going to Mexico for dental work for at least 10 years. Major dental procedures were more affordable south of the border from Texas and they were always very happy with the work. In March 2017, they went to Cancún for dental work and a vacation at the same time. They stayed in an all-inclusive resort," says Sherri, who adds that the parents ended up loving the area so much that they leased a condo and now live in nearby Playa del Carmen.
"The in-laws convinced my brother-in-law to visit Cancún for dental first. He had some major work that needed to be done. The estimate from his dentist in Seattle was over $10,000. He ended up taking his wife and two teenagers to Cancún for a week, staying at a very nice all-inclusive resort, getting his work done and dental care for the whole family, for less than $6,000—including the vacation and airfare.
It was on a family trip that the Campbells had their first experience with Mexican dentistry. They didn't get any major work done, but did indulge in full cleanings, exams, and a consultation with the dentist. One area of concern were some old fillings and crowns that the couple had done in the U.S. Sherri explains that even though they had dental insurance, trips to the dentist were always very expensive and they delayed thousands of dollars of recommended work due to timing and cost.
"Even with basic dental insurance, our four cleanings, exams, and x-rays ($100 each), with four fillings (average $150) and custom mouthguard ($400), would have been about $1,500 at our dentist in the U.S. We paid $513 in Mexico—one-third the cost," says Sherri.
And that's just the beginning. Sherri says the entire family was pleased with the experience and they plan to go back.
"The dentist and staff were very friendly and reassuring, welcoming us and stopping to explain (in English) any questions or concerns throughout. The dental office was modern and clean in a great location in Cancún. They provide transportation to and from the office from your resort or rental. They are super helpful and accommodating," says Sherri.
"The dental technicians are so thorough, with the exam and X-rays, and actual pictures of the teeth, and then they make models, too. But because they speak Spanish to each other I couldn't understand what they were saying and I started to think there must be something wrong. I went from my exam to check in on my husband and kids, who are more nervous dental patients in general. They were fine. I asked lots of questions and the dentist and technicians answered in English and were really nice about everything. Turns out, my teeth were great—they were just super thorough."
Related Articles
Dental Care in Costa Rica: My Story
High Quality Dental Care in Mexico
The Cheapest Places in the World to Live
Upcoming Conferences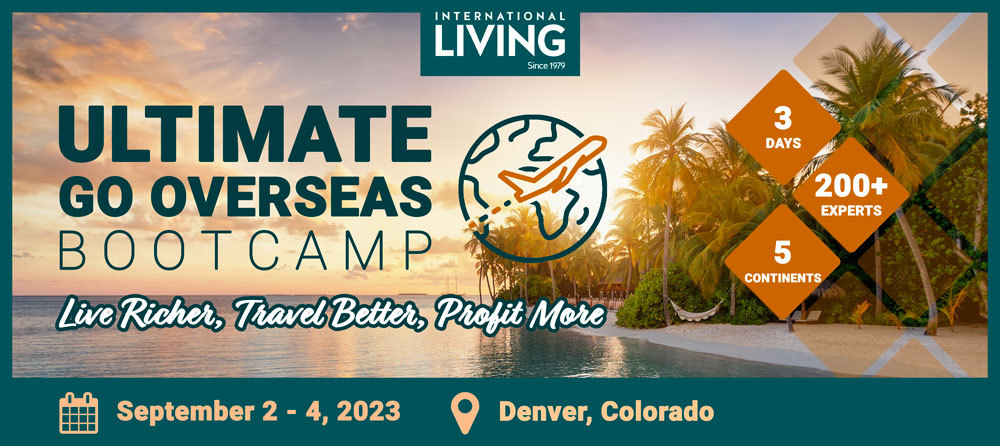 Most Popular Products