I spend my summers at my home in Cork, visiting friends and family, getting in a few rounds of golf in Ireland's magical summer, and, of course, scouting out potential opportunities for RETA members.
Ireland is Europe's third largest island (after Great Britain and Iceland). But still, it can definitely feel very small at times…even set apart, certainly from the rest of Europe.
Life on an island can have that flavor.
Although these days, when continental Europe is easily reached via jet or fast ferry…and the wider world can be accessed 24/7 via your phone…it doesn't feel disconnected.
Not to mention, island living has its own rewards—beautiful beaches, fresh seafood, stunning vistas, and more—that more than make up for any feeling of isolation.
You get all those benefits—and more—in the properties my researchers found below.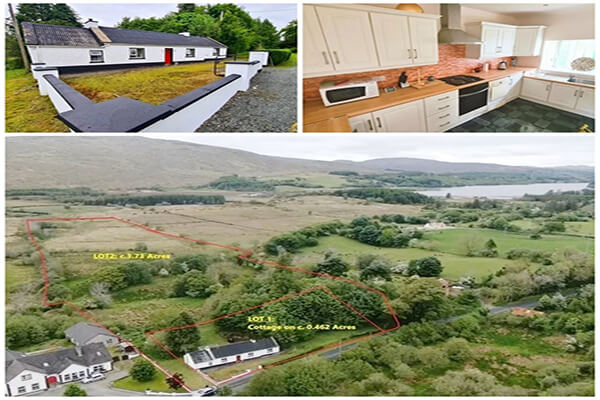 In the far northwest of Ireland, County Donegal is just west of Northern Ireland and one of the most sparsely populated and isolated—but culturally rich—parts of the country. In fact, this county has one of the highest percentages of Irish speakers in the country.
It is the most mountainous area in this part of Ireland and features one of the longest and most varied coastlines of the country, which makes for great trekking through the wilderness, as well as rock climbing, mountain biking, and even surfing.
A two-bedroom country cottage close to the village of Churchill is currently listed at €90,000. It includes just under a half-acre of land. There is an option to also buy an adjoining 3.73 acres—the owner is open to offers.
The largest town in Donegal, Letterkenny, is just eight miles away, so you can easily get anything you need. But you also have plenty of small-town amenities to enjoy.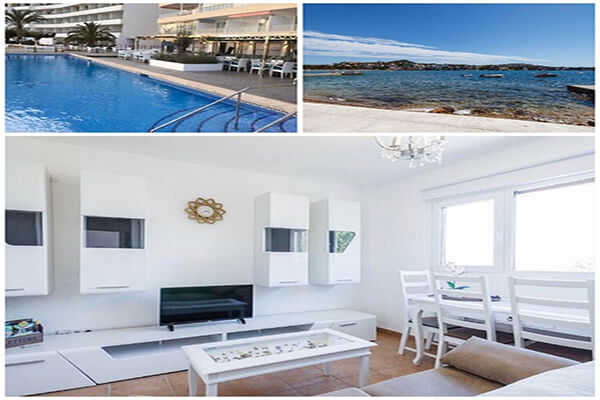 Mallorca is the largest of the Balearic Islands, the autonomous Spanish region just off the coast of the Iberian Peninsula in the Mediterranean. You'll find evidence of its long history in the Gothic cathedral of the capital city, Palma, and the hilltop castles in the mountainous countryside, as well as Arab structures built before the Reconquest. You'll also find Roman ruins—evidence of its importance as an outpost of that empire.
These days, Mallorca is a hugely popular holiday destination, especially among northern Europeans, thanks to abundant beautiful beaches, active nightlife, and other benefits.
A sea-view apartment, one-bedroom, a quick walk to the clear waters of Santa Ponsa Bay, is available. The community, on the western side of the island, has a swimming pool and sun deck and is located near restaurants, shops, cafes, and bars…and is just 20 minutes from Palma de Mallorca and its international airport. The main beach in Santa Ponsa features a seaside promenade.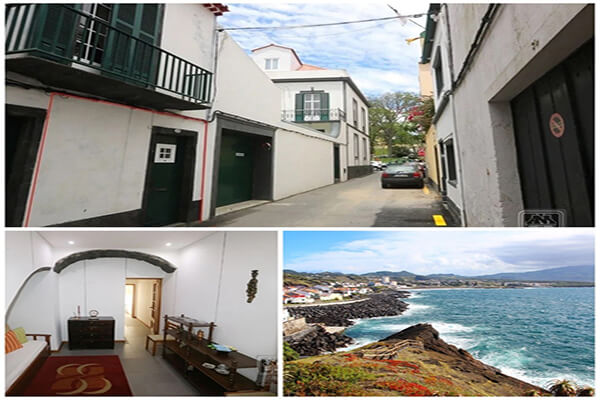 Mountainous, covered in small villages and farmland, the Azores is an archipelago alone in the mid-Atlantic, about 870 miles from the Portuguese mainland.
The subtropical climate is mild most of the year—not too hot, not too cold. That weather, as well as rich volcanic soil and healthy rainy season in winter, means it is ideal for growing crops like bananas, passionfruit, pineapples, and more.
On São Miguel Island, the largest and most populated in the chain at 290 square miles, is a one-bedroom apartment in Ponta Delgada, the Azores' largest city. It's in the historic center, which puts shopping, dining, and entertainment within easy walking distance.
Get Your Free Real Estate Report Now
Sign up for our free daily Postcard e-letter and get a valuable free report on the The 5 Best Places to Buy Real Estate In 2023.
Related Articles
The 15 Best Places to Invest in Real Estate
How to Maximize Your Rental Income
Bargain Homes in the Spanish-Speaking World