Whether you're moving overseas for three months, six months or longer, you're going to need a place to stay. You could buy—the dollar is strong today and good-value escapes exist all over the world. Nevertheless, plenty of part-time expats choose simply to rent rather than buy.
It's understandable. Doing so leaves you the freedom to move around and explore different parts of your chosen country, and it frees you from the responsibilities of homeownership. When you want to move on or head back home, you can simply pack your bags and go.
We asked a selection of our on-the-ground correspondents to share their advice and tips below…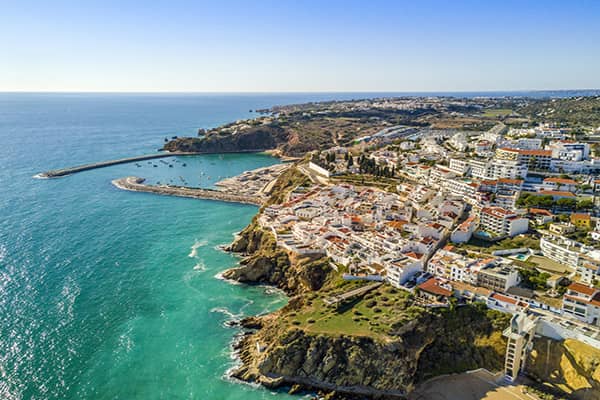 Portugal's popularity in recent years has made finding long-term rentals more challenging. But it's still possible to locate them—and important for folks planning on applying for a resident visa, where you. need to show proof of long-term accommodation, typically a one-year lease.
One of the largest rental sites is www.idealista.pt. This website includes filters to narrow down your search by number of bedrooms, price, location, and more (Tip: Using Google Chrome will automatically translate this Portuguese site into English.)
Facebook is a valuable resource for finding rentals and connecting with expats who already live in Portugal. Some good Facebook groups to check out are:
We rented from Stella when we lived in Vilamoura, in the central Algarve, but she has listings in nearby towns as well.
Keep in mind that when you find a rental that you like you must act on it quickly or it will be gone.—Terry Coles, Portugal Correspondent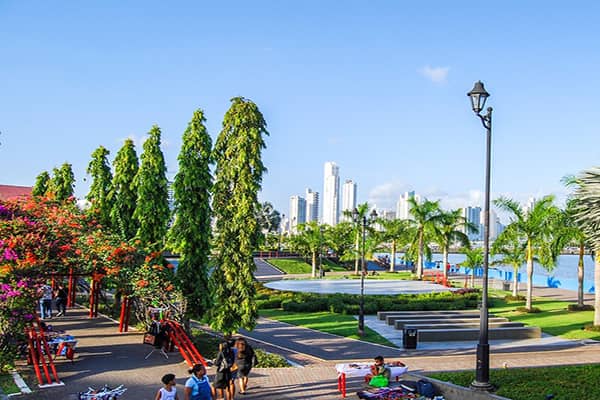 Renting for at least a few months is a great way to test drive a town or neighborhood if you're considering a move to Panama. And it's easy to find odd-term options, especially if you enlist the expat grapevine. Here, that grapevine—like in Portugal—is easy to access via Facebook.
Search for active, area-specific Facebook groups and if you don't see any posts that match your query, create a new one. Many of the most useful groups are listed as private to keep spam and scammers to a minimum, just search and request to join. As long as you have a genuine Facebook profile and express a legitimate interest, you'll likely be approved quickly.
That's what I did when I needed a midterm rental in the mountain town of El Valle (I got onto this group: Facebook.com/groups/2260860550688900). I was pointed to several great options, including a little cottage on the beautifully landscaped butterfly center grounds for $575. I ended up going with a three-bedroom cabin for $800 a month with utilities and high-speed internet included.
Properties will generally cost more per month if you're renting for less than a year. So if you find a place you love, negotiate the monthly rate down when committing to a yearly lease.—Jessica Ramesch, Panama Editor.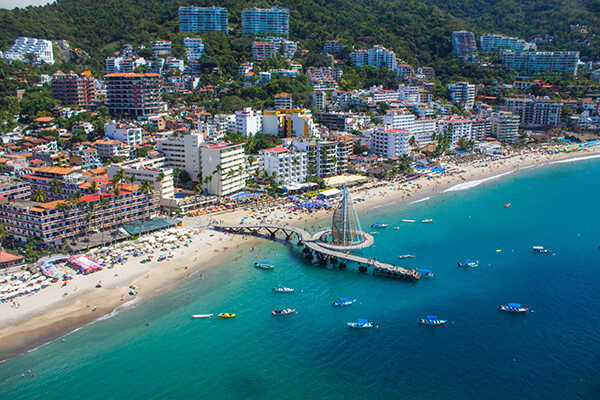 If you want to live in Mexico part-time, you'll probably want to avoid paying high commissions to companies like Airbnb, VBRO, or Booking.com. These websites work well for stays of a few days, but for longer-term rentals, you may be able to negotiate a much better monthly price by going directly to the landlord.
First, rent a place for a week or two to see if you like the unit and the neighborhood. If you do, discuss with the owner whether they would consider renting to you on a monthly basis.
The easiest way to find housing once you're in Mexico is to refer to the Facebook groups in that area—for example, Rentals In Puerto Vallarta for Locals and Long Term Visitors, or Playa del Carmen Rentals-Short and Long Term.
You can also post an inquiry on the expat pages for the area, such as Expats Oaxaca or Expats Living in Merida. Many rentals are handled through real estate agents in Mexico; you can find the ones who work best with foreigners on those pages.—Wendy Justice, Mexico Correspondent.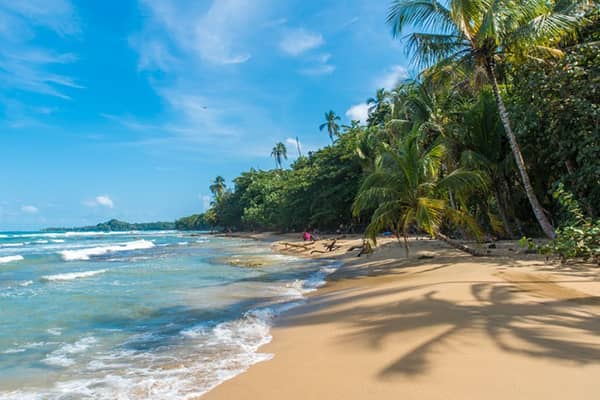 If you're looking for long-term rentals in Costa Rica, local vacation rental management company websites are a good place to start. While they usually focus on shortterm stays, they often have longer-term options as well. Real estate agencies that sell homes will also often maintain inventories of long-term rentals in a section of their website.
Something to keep in mind is that these types of properties often have higher prices (to cover the agent's or property manager's fees). Vacation homes will be totally turnkey. If you go through a real estate agent, furnishings can range from nothing all the way to fully furnished. Unfurnished places are much cheaper— but you do have to factor in the cost of buying furniture and appliances.
I always check expat Facebook groups too. Every expat community in Costa Rica has at least one. Often there is also a group dedicated to real estate or even specifically rentals. Join these groups and scan the posts for listings or post what you're looking for. I would not recommend posting your budget as this puts you at a disadvantage in negotiations.
Aside from in-person networking, Facebook is how to get the most affordable rentals as you can connect with owners directly. To find these groups, go to the search box on Facebook and enter terms like "[location] expats," "[location] rentals," or "[location] long-term rentals."— Jason Holland, Latin America Correspondent.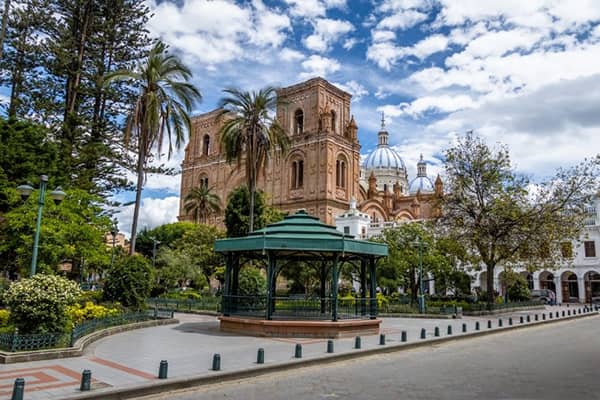 It's not that hard to find shorter-term stays in Ecuador. Websites like Airbnb often have a good selection and places that you might stay in for a vacation or just a few weeks like B&Bs and even some historic hotels (like in downtown Cuenca where I live) will sometimes negotiate a monthly rental with you. Obviously, it will depend on availability, but it can pay to ask.
There are several websites that are helpful when looking for websites. These include:
Word of mouth is gold among the expat community. So, posting to expat Facebook groups about when you're coming and will need a rental will get you a variety of responses (plus you'll make friends), and it's also worth visiting expat restaurants or bars in the area you'd like to stay so you can chat up folks already living there and ask for referrals.— Donna Stiteler, Ecuador Correspondent.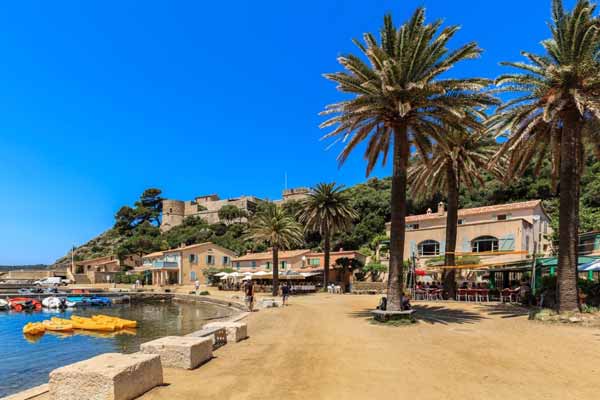 As France is a very popular country to visit, and to reside in, short- and long-term rentals are plentiful.
Rentals in the northeast (Lorraine and Alsace) and the northwest (Brittany and Normandy) may be less expensive because, although stunningly beautiful, these areas are less in demand than rentals in major cities like Paris, Lyon, and Marseille and all along the southeastern coast—from Nice to Perpignan. In these latter locations, you'll have a wider selection of apartments and homes for rent, and a better chance that property owners will speak English.
Another popular area, the Dordogne, has both dreamy French-countryside landscapes and a robust rental market. Although in this region, it's absolutely essential to have a car—many rural regions are less served by public transportation.
Shorter rentals, of one to three months, will require less legwork and are easier to secure. Morning Croissant is a good website, in English, which lets users browse different offerings and book directly on the site. Prices range from €675 ($680) for a studio in Nice to €3,700 ($3,790) for a four-bedroom, three-bathroom apartment with a sea view.
For even better deals, check out Le Bon Coin. Here, potential rentals deal directly with the owners themselves (it requires a tad more savvy as the website is in French). But, don't be afraid to contact the owners in English! French landlords are happy to muddle through a bit of broken English if it means saving on rental agency fees. Many short-term renters establish a close connection with their landlords and may return several times to the same property.
Word of mouth is gold in the expat community.
Note: For rentals over three months, you will need a long-stay French visa, which allows you to reside in France for 12 months and then can be renewed, in France, at the 12-month mark.—Tuula Rampont, France Correspondent.
Malaysia isn't new to the short- to long-term rental market. As with many expat destinations, there are a number of good Facebook groups where you can ask questions and find properties.
Agents here charge a finder's fee and there is some ambiguity with regards to who pays it, the renter or the owner. By law, it's the owner's responsibility, but in reality there is some negotiation involved, and usually, an agreement can be found quickly enough.
On Facebook there are a few good sites to check out:
For Penang: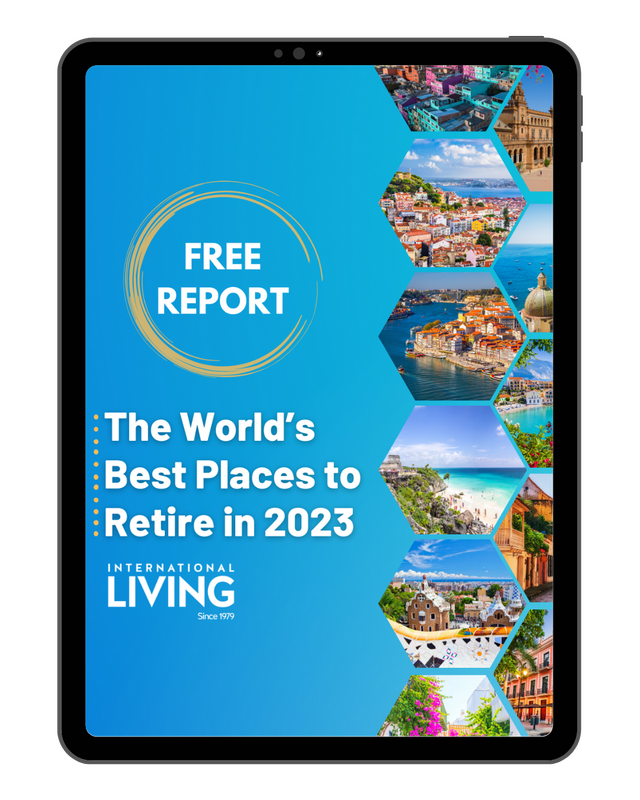 Get Your Free Report on the World's Best Places to Retire:
Learn more about the best places in the world to retire in our daily postcard e-letter.
Simply enter your email address below to sign up for our free daily postcards and we'll also send you a FREE report on The World's Top 10 Retirement Havens, plus access to over 10 more free reports. Our gift to you, on our favorite destinations.
Related Articles
A French Village Rental For $690 A Month
A $905-A-Month Rental In Sintra, Portugal
Upcoming Conferences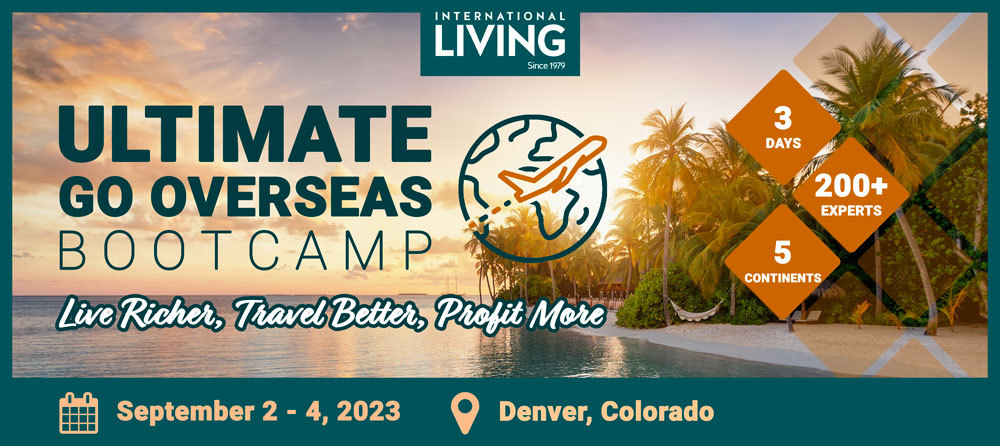 Most Popular Products
Popular Articles You May Also Like