Ecuador: The Hidden Paradise Where A Couple Can Live Comfortably On $2,000 a Month or Less
Sell your winter clothes…and get ready for the adventure of a lifetime in the Land of Eternal Spring. Every cliché you've heard about living large on little…on even a retiree's budget…is true in Ecuador.
Ecuador lies in the northwestern corner of South America, bordered by Colombia to the north, Peru to the south and east, and the Pacific Ocean to the west. At just 175,807 square miles (about the size of Nevada) Ecuador's small size belies its incredible diversity.
The Andes Mountains form Ecuador's backbone, and from the top of Mount Chimborazo at 20,600 feet (6,310 meters), the mountains descend on the east to dense tropical rainforests and on the west to balmy Pacific beaches. In between, you'll find more climates, cultures, and natural wonders than almost any place on earth.
Envision your dream location—an unspoiled beach, a bustling city, university town, quiet mountain village—Ecuador has them all. Choose the place that's right for you and start enjoying a better quality of life now.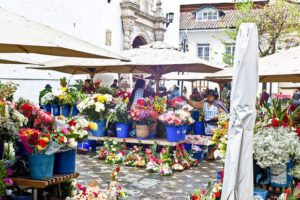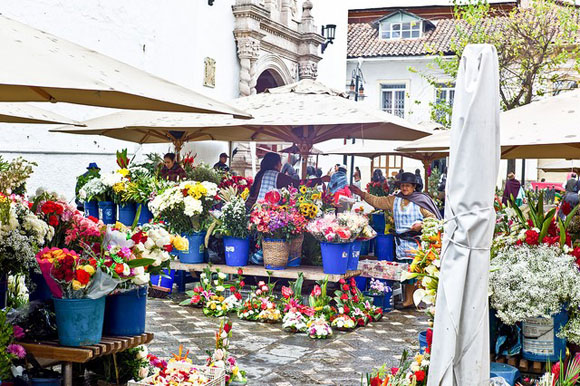 Fresh fruits and vegetables—clean air and water—year-round temperate climate—no wonder so many expats living in Ecuador say they feel better than they have in years.
Healthcare in metropolitan areas is top-notch with costs a fraction of what you would pay in North America. And now all residents are eligible to join the country's Social Security healthcare system with premiums of less than $80 a month for a couple.
Ecuador offers special benefits to residents aged 65 and older. Public transportation is half price, airfare (even when flying internationally) is significantly discounted, and seniors receive a monthly refund of sales tax paid. Plus you get to go to the front of the line at the bank and grocery store!
Whether you want to live, invest, vacation, retire or simply relax in Ecuador, you'll find the perfect combination of climate, culture, and affordability to make your dreams come true.
Book your flights and come take a look at all that Ecuador has to offer. The retirement life you've dreamed of is here waiting for you.
Find Out More From Our Ecuador Editor