A Different Type of Weather for Everyone
Ecuador lies directly on the equator, so the entire country enjoys 12 hours of direct equatorial daylight 365 days a year. However, the climate you will experience depends largely on where you are in Ecuador, since there are four distinct geographical areas—the Sierra (mountains), the Oriente (eastern rainforests), the La Costa (Pacific coastal plains), and the Galapagos Islands.
For example, Ecuador's capital, Quito, lies in the Central Valley between the Andean Mountains' eastern and western ridges. The equator is less than 20 miles north of the city, yet at an altitude of 9,350 feet (2,900 meters), Quito's climate is spring-like year around: about 50 F at night and as high as 76 F during the day. The sun makes the difference. You can comfortably stroll out on a glorious Quito afternoon in shorts and a T-shirt, but you'll need to take your wool sweater in case the clouds roll in. The equatorial sun is intense, but when it's obscured by clouds, you realize how high in the Andes you really are. In fact, cold weather gear is needed for high altitude hiking and mountain climbing.
Other mountain cities and towns like Cuenca, Loja, Cotacachi, and Baños have climates similar to Quito. You will find though, that as you drop in elevation, the average temperature will rise.
If you like your days and nights on the warmer side, go straight to the coast where you'll enjoy temperatures that reach between 80 F and 90 F. Living on or near the beach will allow you to enjoy those fresh ocean breezes, while inland coastal properties are likely to be warmer and more humid.
Head towards the Amazon Basin if you'd like the warmer weather but without the sand. In the towns of Tena and Puyo you can enjoy that warm tropical weather of the coast, but in a rainforest environment surrounded by lush jungle, tropical birds, and Amazon tributaries.
The temperatures in Ecuador don't change much throughout the year, so the seasons of spring, summer, winter, and fall pass unnoticed. The one seasonal change however is that of precipitation.
Ecuador experiences a wet and dry season each year, though the timeframe of each varies by region. Throughout the highlands October through May tends to be wetter than the months of June through September. January through April are often rainier and warmer on the coast while the months of April through November are when you'll find the most rain near the Amazon.
Whatever your preference, just about any type of weather can be found in Ecuador.
Below is a question from our 'Ask the Experts' section that should help you with more information.
"What is the weather/climate like in the different areas of Ecuador?"
Hi,
We are hoping to move to Ecuador and are happy with our budget planning, etc.
Our question is about the Weather/Climate in Ecuador, we have been looking at all the places you write about such as Cuenca, Cotacachi and Salinas. The weather will be a big factor in our decision of where to move to.
What is the weather/climate like in the different areas of Ecuador?
Many thanks,
John
Edd Staton – Cuenca's Weather
The weather in Cuenca is both the same and different. Let me explain. The temperature is springlike with little variation throughout the year, so the grass is always green, the birds are always singing, and the flowers are always blooming.
Having said that, the weather can sometimes change five times a day, from sunny to cloudy to rainy to windy to sunny again. You'll never need a heavy coat in Cuenca, but be sure to bring along an umbrella!
Suzan Haskins – Climate in Cotacachi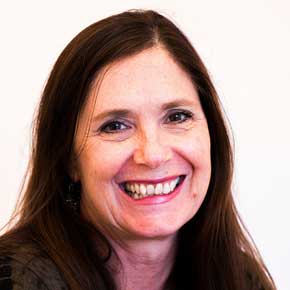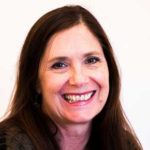 Out of your three targeted locations, you'll find the best weather in Cotacachi. That's in my opinion, as Cotacachi is where I live. Much of that has to do with our location and elevation. We are not far at all (a wee bit north) of the equator, but at about 7,800 ft. elevation. Our daily temperatures range from a low of about 50 degrees F at night to a high of 75-80 degrees F during the day. It doesn't get better than that—and remember, being on the equator, there are 12 hours of daylight and 12 hours of nighttime 365 days a year.
Cuenca is a bit farther south from the equator and a bit higher in elevation. It enjoys much the same temperate climate as Cotacachi, although expat residents there often complain that they feel Cuenca is a bit colder and with more rain than we get in Cotacachi. In Salinas, you can bump the average temperatures up about 10 degrees most of the year, but still, for a beach location on the equator, it, too, enjoys a fine climate, thanks to the cooling Humboldt currents that flow up from Peru.
All over Ecuador you will have only two seasons…rainy and dry. I personally love the rainy season, from October-May. The rains cleanse everything and turn the hillsides a vivid, lush green.
But of course, there are far more reasons to choose a place to live than climate alone.
Jim Santos – Weather in Salinas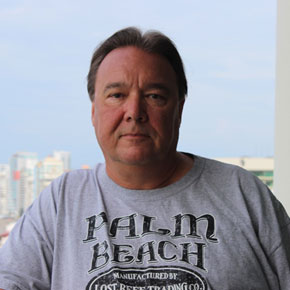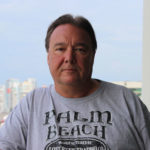 You ask a question near and dear to our hearts. When we were researching our move to Ecuador, my wife's number one priority was "I don't want to be cold!". Fortunately, although only about the size of Colorado, Ecuador has a wide range of climates to choose from.
We settled on the beach in Salinas on the southern coast, right on the Pacific Ocean. We have lived here almost three years now, and the hottest day we have seen was 96F, with the coolest night dropping to 66F. Since this is a very arid part of the coast (we have about the same annual rainfall as Las Vegas), the humidity is not what you would expect. Most of the moisture in the air is from the wind coming off the sea. Humidity is usually in the 60% range, although it can get a little higher in the high summer (January-March).
Now granted, frequently it feels warner, because the sun 2 degrees south of the equator is not to be trifled with! But even in the hottest part of summer, it is comfortable in the shade with our sea breezes.
Our favorite time of year is low season, from about May through November, when tourist traffic is low and the days are usually in the low 80's or sometimes upper 70's. For at least 5 months a year, we are able to turn off all of the a/c units and open the windows to enjoy the fresh air and the sound of the waves.
Further up the coast, there are areas that get more rainfall, so there are some lush, green hills as you travel up the coast to the villages of Olon, San Jose, Puerto Lopez, and more. But in all, I think weather is a very personal subject. What is ideal for me and my wife may not be right for you. I would encourage you to take advantage of Ecuador's small size and low cost of national travel, and sample some of the weather in all three locations to see what feels right for you.
Get Your Free Ecuador Report Now
Learn more about Ecuador and other countries in our daily postcard e-letter.
Simply enter your email address below and we'll send you a Free Report – Ecuador: Live Like Royalty on Your Social Security.
This special guide covers real estate, retirement and more in Ecuador and is yours free when you sign up for our postcards below.
Get Your Free Report Here