by Mark Bradbury
It's Saturday morning, a little after 6 a.m., and life is just starting to stir in the Port of Manta. There's a light rain, but work will soon begin among the fishermen and others who share this busy harbor. One by one, large shrimp boats emerge like ghost ships from the foggy horizon, heading for home after a long night of work. A loud booming boat horn pierces the crisp, cool air, announcing to all that the day is about to start, with, or without them. There's work to do in Ecuador's second largest port, but for me things are different.
I get to sit on my terrace every morning, watching this routine play itself out each day. I watch the sky lighten up as the sun emerges from the coastal mountains to the east, and I just sit back and enjoy it all. It's a new way of life for me, and I drink it in like my morning coffee. Like so many other retirees from the United States and Canada, I've chosen Manta as my home, and I'm never disappointed.
Retire in Manta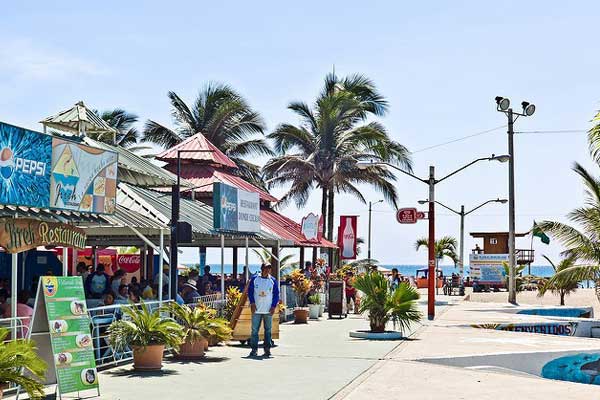 January, February, and March are the months considered to be the high season along the Ecuadorian Coast, which means that we all get to soak up the warm temperatures and gentle breezes of the Pacific Ocean. It's officially tourist season, and people from all over the world come here, so we get to share our city and its offerings, but Manta is more than capable of handling the task of host admirably.
Summer here brings our highest temperatures and our heavier periods of rainfall. Fortunately, most of the rain visits during the night, clearing out in the morning, leaving us with a clean air feeling for a brief while before the sun starts to heat up. Manta is quite dry for most of the year, so the rains are always a welcome gift to the region.
The average daily temperatures range from the mid-70's F during the cooler months of July, August, September, and October to the low to mid-80's F the rest of the year. There are days when the sun can be intense (keep your sunscreen handy), and there are others when there's a good cloud cover, leaving you comfortable to explore this great city. I have been able to exist in shorts and sandals every day; there's little to no need for getting dressed up.
Manta has been exploding with new growth for the past few years and shows little sign of slowing down. It is Ecuador's 4th largest city, with a population of around 300,000 people. There is a beautiful new shopping mall in Manta that has opened within the last two years that includes a terrific grocery/everything store called MegaMaxi. And a well-stocked MegaKiwi, Ecuador's answer to the Home Depot is just across the street. There are also hundreds of craftsmen and businesses here that offer just about anything you might be looking for, too. You might even find a few more "Mega" businesses; it seems to be a local thing.
These attractions have brought many more expats to Manta. It's all about convenience for most of us. The shopping, access to healthcare, with several hospitals nearby, and the availability of excellent specialists and dentists, combine to make this a good place to be. I've noticed that there are people visiting Manta for tourist dentistry and surgery, as healthcare here cost pennies compared to the U.S. and Canada. Most medications can be bought over the counter, and there is access to countless generic equivalents that are very reasonable.
Health insurance can be purchased through the government once you have established your residency. It is very inexpensive ($70 per month for a single, $80 for a couple), and my experiences have been good with their service and care. Medicines and examinations are all included, as are surgeries and standard dental work. Medications are mostly generic, but they are of a high quality. Insulin is included in my plan, as well.
Obtaining permanent residency is a little different than it previously was, but it is easily attainable if you follow the guidelines. You will need to qualify for a Temporary Resident visa at first, which is good for two years, and then you can apply for a Permanent Visa. Dual citizenship and an Ecuadorian passport are also available once you have met the current requirements. Three years residency has been the norm, but I have heard conflicting reports of it changing to five years. I'll be in line for citizenship soon, and I plan to go ahead with the procedure. All of this can be done on your own, but there are many great companies that can walk you through everything for very reasonable fees. I highly recommend the use of one of these professionals.
Lifestyle in Manta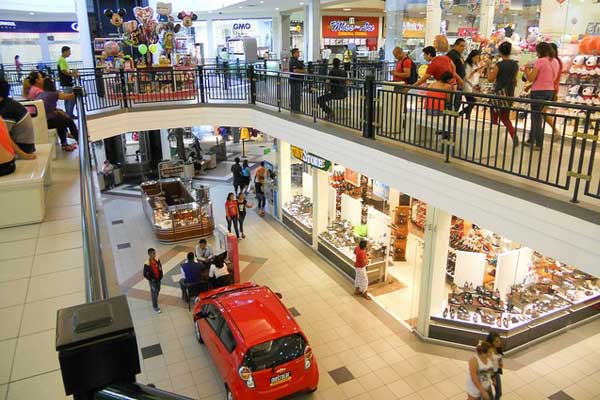 Did I mention the restaurants? There are so many good choices here, from local Ecuadorian to chic gourmet. Prices are very reasonable in most cases, and you rarely walk away hungry. I've lived in other parts of Ecuador, and the food choices here are exceptional. It's one of the things that make Manta so right for me. And, it will only cost you no more than $2 for a taxi to get you around to the better restaurants in town.
Housing can be found all over the Greater Manta area, in both homes and apartments. Manta has several nearby beach communities to the west and north that combine beach life and convenience to Manta, also. I was fortunate enough to find a very nicely furnished, two-bedroom, two-bathroom condo, with an excellent view of Playa Murcielago (Manta's main beach) and the Port of Manta, including views of the entire fishing fleet that calls Manta home, for $700 per month, including utilities. Luxury condominiums can go as high as $1,200 (and more) per month, but there are also less expensive homes and apartments throughout town. It seems to me to be the best value I've found along the southern coast of Ecuador, when you factor in all that this city has to offer.
For those interested in buying, the market here is endless. There are several beautiful high-rise condo towers along the water, with stunning views, and more new construction is underway. Prices for most of the condominiums normally run from $200,000 to $300,000, but there are certainly higher-priced units available if that's what you desire. There are gated communities and beachside developments that also offer so many amenities, including views of the Pacific Ocean, a must if you're going to live here. Prices run around the same as condominiums but can increase dramatically for beachfront or private communities. Or if it's a house you want in a traditional neighborhood, there are so many choices for you to see. Overall, Manta offers some of the best real estate values in Ecuador. You will certainly find your place in this bustling city by the sea.
Other points of interest: Manta is a city of taxis and buses. It's not necessary to own a car here, but a car is more important if you live in one of the local beach communities. Here in town most of us walk, taxi, or take the local city buses. As I mentioned, taxis run from $1.50 to $3.00, depending on what part of town you're going to. Buses are 30 cents (half-price for seniors) And walking is free.
There is a very nice golf course development outside the city just east in Montecristi. The course is open to the public and is a challenging layout. There are tennis clubs, gyms, and fitness centers, also. The beach town of Santa Marianita, to the west, is the Capital of Kite Boarding in Ecuador, and has a great beach vibe. There are several other beachside towns north of the city that are home to expats from all over North America and Europe.
Manta has an airport that is being converted to an international destination within the next couple of years. It is believed by all that several international carriers will make it a stop on their South American flights. You can currently fly from Manta to Quito to connect with flights to anywhere in the world. Manta also boasts a brand-new regional bus terminal, serving most destinations in Ecuador. And there is a recently opened cruise ship welcome center at the port, making it easier for cruise companies to commit to Manta as a port of call.
Cost of Living in Manta
Here's what an average couple who rent should plan to spend monthly with a combination of dining out and cooking at home:
| | |
| --- | --- |
| Expense | $USD |
| Housing | $800 to $1,000 |
| Utilities (water, electricity, television, internet, etc.) | $100 |
| Groceries | $350 |
| Entertainment | $250 |
| Housekeeping | $50 |
| Medical (with public insurance—IESS) | $100 |
| Transportation (taxi, bus) | $50 |
| Approx. Total | $1,700 to $1,900 |