I'm dining alfresco in the polished splendor of Plaza de la Constitución in Málaga, Spain. Around me, waiters in white coats shuffle in and out of cafés carrying trays of beers and espressos, while in front of me, children chase a football around a 500-year-old marble fountain.
The plaza is overlooked by hundreds of Juliet balconies, some still dusty from restoration work. To my right, shoppers bustle along the boutique-lined Calle Marques Larios. It's Málaga's main shopping street and one of the most sought-after retail addresses not just in Spain, but the entire world.
Málaga has come a long way. Two decades ago, this city was grimy and corrupt— a decrepit industrial port city you'd reluctantly pass through to get somewhere farther down the Costa del Sol. Today, the city is revitalized. It has transformed into a destination in its own right, after years of unprecedented change and growth.
This is what I love about visiting Europe. Even in a city that dates back 3,000 years, you can still be surprised by the speed of change.
I first wrote about Málaga's transformation in 2014. Back then, Spain was still in the throes of the financial and real estate crisis that rolled through the country. So, while Málaga was turning itself from an industrial, crime-ridden city into a chic and trendy urban getaway, there was an opportunity to buy real estate here at deeply-discounted crisis pricing.
Members of my Real Estate Trend Alert group who followed my recommendations and bought here did gangbusters, seeing rental yields north of 20% and capital appreciation grow close to double their initial investment as Spain's economy recovered.
That's why I continue to come here, continue to spend six months of every year scouting real estate. Because when you're willing to look everywhere, you can find these "once in a lifetime" buying moments over and over again.
You can benefit not just from one profit-driving factor, like urban regeneration, but from a convergence of them, as RETA members have done in Malaga—getting in at crisis pricing ahead of a great transformation.
Today, the real estate market in Spain is changing once again. And the coastal region of Costa del Sol, stretching west of Málaga, is where I see the strongest opportunity for profit.
This strip of coast has all the ingredients for success. The weather is amazing: it has 320 sunny days each year. The beaches are spectacular, and it has appeal for a broad cross-section of people. You have historic towns and cities, incredible locally produced food, shopping and entertainment, pristine marinas, and, of course, world-class golf courses. That's why I've spent the last few weeks scouting here, checking in with my contacts, and meeting with local developers.
A new opportunity is emerging, and we can be ready to act when the right deal comes along.
But before I lay out the opportunity I've identified, let me take a step back and fill you in on the background.
When the global financial crisis ripped through Spain's property market in 2008/09 I knew it was a matter of time before the deals starting coming. And I knew that a place as desirable as the Costa del Sol was going to bounce back fast.
I also knew finding the deals was not going to be easy. That's because, for a long time in Spain, the best way for civil service workers to ensure they kept their jobs was to make things as complicated as possible. Frequent changes in government, corrupt administrations, and 36 years of dictatorship have molded the character of the country's officialdom. The result is that the wheels of Spanish bureaucracy move slowly. I'm used to dealing with this. It hasn't stopped RETA members from making a lot of money. Quite the opposite.
For four years following the financial crisis, I watched and waited, keeping tabs on what I knew would develop into incredible deals. That was the year the Spanish government approved the setting up of a so-called "bad bank"—SAREB—with the aim of stabilizing the market. SAREB would hold all the "bad" real estate from developers who had gotten into difficulty and individual owners who couldn't make their mortgage payments. SAREB held its first bank fire sales in the summer of 2013, and we were off to the races.
The thing is, the government bureaucrats didn't know how to price or effectively market what they had. And every now and then you could find a real steal.
Having my contacts on the ground was essential. The best deals were known only to a select few insiders who understood the local market—and knew how to cut through the bureaucratic hurdles.
That's how RETA members landed some remarkable crisis deals. For instance, one of the group bought on the Costa del Sol in mid-2014 for €99,000. Just five years later, similar units were listing at €229,000.
In June 2015 I recommended an opportunity to buy condos in a Costa del Sol community called Señorio de Gonzaga with extremely strong rental potential. Members could buy a two-bedroom, two-bathroom condo for €129,000. In August 2020, one of these condos was sold for €254,000. In fact, the RETA member involved did everything remotely…never even visited. She bought a penthouse at €129,000, she furnished it by email, rented out the property short-term, again, all remotely, and she sold at a profit (€254,000) by email.
Now, as the Spanish market finds firmer ground, the opportunity has transformed once again. It was around 2015 when new real estate projects started appearing in post-crisis Spain. Back then, I didn't think it was the right moment to buy pre-construction. Things were still fragile and uncertain. More significantly, these new pre-construction projects were coming in at much higher prices than the finished crisis inventory we were still able to lock down thanks to the bank fire sales.
In fact, it's only in the past few years that I recommended pre-construction anywhere on the Iberian Peninsula, beginning in Portugal.
In Lagos, on Portugal's Algarve, the market was at a point in 2018 where all crisis inventory had been mopped up. It had strong developers and strong demand. I felt confident in the market there as well as the prices for pre-construction, which offered strong upside potential compared with finished inventory.
Lagos has since proven a roaring success, and RETA members who got in on our deals have done incredibly well there.
Now, the time is finally right to follow the same strategy in Spain. In micro-markets across the Costa del Sol I'm seeing new opportunities in pre-construction that might make sense for savvy investors. I'm looking for all the attributes that make a stellar RETA deal…where we can find strong and robust rental markets with almost ground-floor prices.
And I've homed in on some very desirable destinations. The stretch of the Costa del Sol that I'm bullish on is southwest of Málaga airport, from the area surrounding La Cala de Mijas to Manilva and Sotogrande.
The primary play here is to buy best-in-class pre-construction from best-in-class developers. Developers with a track record of delivering top-tier communities, who will be willing to offer well below retail pricing to a group like Real Estate Trend Alert. It's a formula that has worked incredibly well for RETA in places like Panama and the Riviera Maya, where collectively my group has saved millions of dollars and has seen spectacular gains through a combination of rental income and capital appreciation.
My team and I have already started the necessary conversations with developers. I expect in the coming months those conversations are going to culminate in some serious deals for members.
And like I said earlier in this piece, when your beat is everywhere, you'll often find a convergence of opportunities.
I identified one in the Costa del Sol town of San Pedro de Alcántara around 2012. When I first visited San Pedro, it was an unattractive dustbowl. A kind of weird, desolate place on the edge of everything but not a place to spend time in itself. Then came the Path of Progress and everything changed. A major road upgrade saw the highway diverted underground. And the town got handed a sparkling urban park instead. The town started gentrifying and we saw it coming. In 2014 I brought RETA members a chance to get in before the change came, locking down two-bed condos for $150,000. Today, new condos just next door of equivalent sizes are on the market for $450,000.
Today, I see the Path of Progress moving farther west along the Costa del Sol. One discovery I made on this trip was the town of Estepona, just about an hour from Málaga Airport and 25 minutes from the glitzy town of Marbella. It's a place that has been broadly overlooked by mass tourism but is now coming into vogue.
RETA members saw rental yields north of 20%.
Its revamped old town is one of the most beautiful in Andalusia. It's a maze of white streets, decked with colourful pots brimming with flowers. And its long beachfront boulevard is a pleasure to stroll. It offers everything you could want from a tourist resort but without losing its traditional Spanish feel.
Personally, I'd be tempted to buy right in the middle of town. It's not a market with low-hanging fruit. You won't find screaming deals. But there are some attractive opportunities, like one project I came across that's just a block from the beach.
If you're looking for a place on the Costa del Sol, away from traffic, lines, and mass tourism, not just to invest but to spend time in, this may be the place for you. I figure you could still tap into a strong rental market. Rent in the hot and busy summer months and you'd easy cover all your costs and then some.
I don't see any double-your-money deals here yet. But I'm keeping a close eye out for them. Find the right one, buying preconstruction with a best-in-class developer, and you could own here for below-retail pricing in a town primed to gain much more attention in the coming years.
USE CHEAP FINANCING TO LOCK DOWN A HOME
With financing from Spanish banks you can borrow up to 70% at very low rates. Some banks are offering a fixed rate of about 2.32%—which can hold for 10 to 15 years of the mortgage term.

This is an incredible benefit of buying in Spain. With fixed interest rates your repayments and interest payment don't increase as inflation reduces your outstanding balance in real terms. If interest rates are increased in an effort to quell inflation you could find yourself with negative real interest rates. Essentially, you get paid to borrow.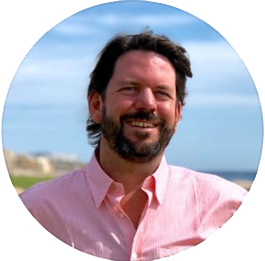 Ronan McMahon is the editor of Real Estate Trend Alert and a contributing editor to IL. He spends at least six months a year crossing the globe in search of the best real estate deals worldwide. For more about his RETA group, and to become a member, go here: IntLiving.com/retamag.
Related Articles
The World's Best Places to Retire
The Cheapest Places in the World to Live
5 Best Caribbean Islands to Live On… and 2 to Avoid