I was hurtling down a mountain, on a narrow two-lane road, surrounded by jungle…while avoiding the deadly scratches of a terrified animal. How did I get here?
Let's go back to the beginning. I had traveled to Costa Rica's southern Pacific coast to check out the expat communities there.
It's a naturally beautiful region, with forest-covered mountains rising dramatically from the coast. Thanks to a large national park, shoreline development is virtually non-existent—no condo towers or large resorts. As a result, the beaches are also quiet and virtually empty most of the time. Yet, you have modern conveniences like high-speed internet, reliable electric, and even great restaurants and grocery stores carrying gourmet and imported items.
No wonder it's become such an expat hotspot in recent years. Many live in homes in the jungle on the hillside, overlooking the Pacific—it's all about that ocean view.
Overall, the Southern Zone is a quiet, unspoiled place…full of wildlife. But of all the creatures I expected to see on the trip…capuchin monkeys, sloths, toucans…the one I least expected was a common housecat.
Rosie (the name we gave her) appeared out of the underbrush near my rental cabin soon after I arrived, white with light brown and black splotches. A stray, she was tentative at first. But after a few minutes, she was calm and loving, eager to be pet…and judging from her thin frame…fed, too. So out came the cans of tuna. I spent most of each day out and about, exploring funky beach towns like Dominical, which has a "main drag" on the water with fun little beach bars and craft vendors, and the hillside homes of my expat contacts enjoying ice tea and the views.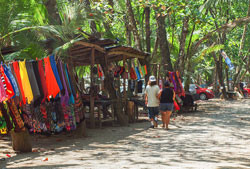 But Rosie would be waiting each evening when I returned. My wife and kids joined me later in the trip…and they fell in love, too.
But when it came time to leave we had a dilemma.
We couldn't bring her home. We have two dogs who aren't exactly cat friendly…and I'm actually allergic to cats (did I mention that?) And the gardener on the property said she was definitely a stray and didn't belong to anybody in the neighborhood.
A quick online search revealed an animal rescue organization active in the Southern Zone, a group of expats and Ticos who help adopt stray cats and dogs, with local vets volunteering to provide free care if need be. The organizer said they could take Rosie, and even had a new home lined up. Great! Now we just needed to get her to the adoption…
Fast-forward to the next morning. We had pictured her peacefully riding in our laps the 30 minutes to the meeting point. But she'd never been picked up…and had never been in a car. The loud whine of a motorcycle riding by at the exact moment my wife was trying to calm her down didn't help. In fact, Rosie was terrified as we hustled her into the car wrapped in a towel.
Every time we thought she had calmed down…a paw would thrust out, claws at the ready, swiping the air furiously. From the driver's seat, I had to keep my eyes on the mountain road, with its many sharp turns and steep drop offs. But it was hard not to glance constantly to the right to make sure I wasn't about to be attacked by our feisty feline companion. Also, our air conditioning had conked out, but we couldn't roll down the windows in case the cat escaped the towel…and it was steaming hot in the jungle that day.
We finally made it to the adoption, nearly unscathed, and Rosie is now in a loving home.
The funny thing is, this little incident didn't strike us as strange. You find yourself having adventures as an expat all the time. It comes with the territory…and you can usually laugh about it later.
Get Your Free Costa Rica Report Here:
Learn more about Costa Rica and other countries in our daily postcard e-letter. Simply enter your email address below and we'll send you a FREE REPORT – Costa Rica: The Land of Pura Vida
This special guide covers real estate, retirement and more in Costa Rica and is yours free when you sign up for our IL postcards below.
Related Articles
A Peaceful Retirement in Atenas Costa Rica
There is More to Tamarindo Than a Perfect Climate
How We Fell for Costa Rica and Pledged to be Good Guests
Upcoming Conferences
The Only 2023 Fast Track Costa Rica Conference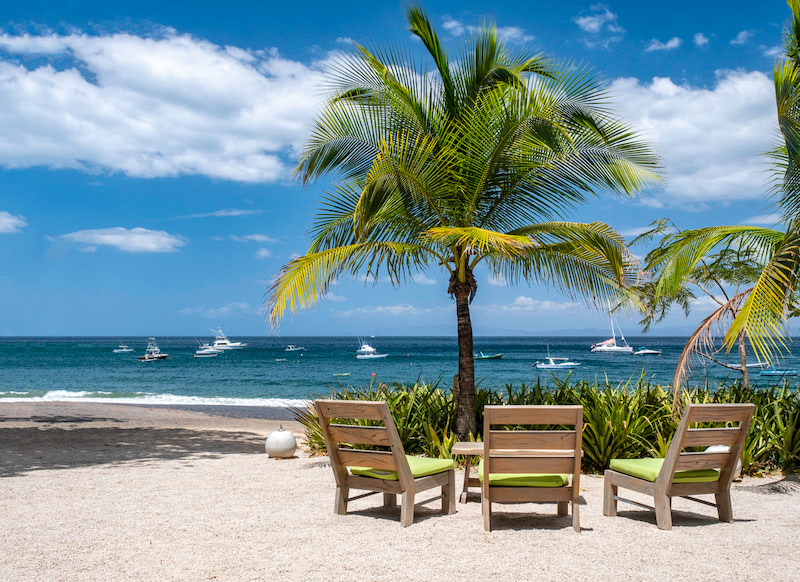 If your dream retirement involves stunning beaches… lush green mountains… a perfect year-round climate… first-rate healthcare… incredible value for money (a couple can live well on $2,109 a month—including rent!)...
Join our Costa Rica experts and expats in June and discover true Pura Vida.
REGISTER NOW, SEATS LIMITED: EARLY BIRD DISCOUNT HERE
---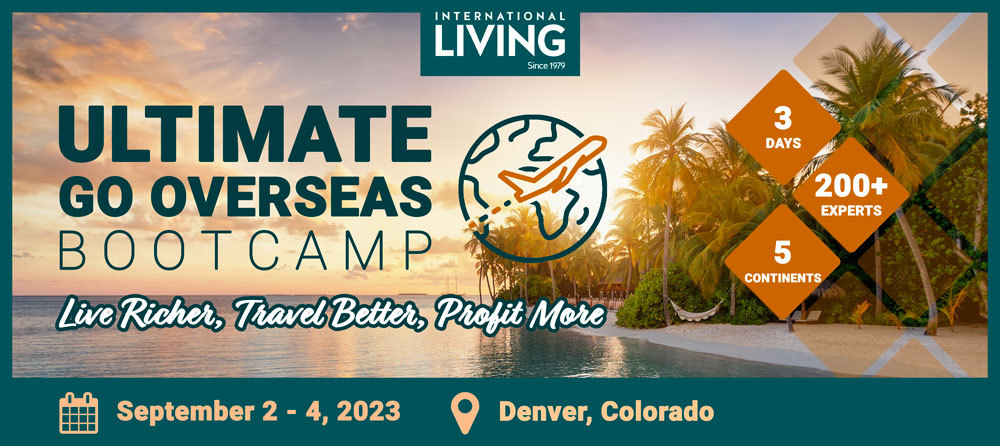 Most Popular Products