I've accidentally made $10,399.
Ok, it wasn't entirely accidental…
The money dropping into my account over the past 10 weeks has come from my rental manager on Portugal's Silver Coast.
I bought my condo there last year for €300,000 ($366,262). I moved in last April, and then handed my keys over to a rental manger before I left for Ireland in June.
In the 10 weeks since, I've been blown away by how profitable it's been…
The Silver Coast is not an internationally well-known region. It's quiet. Tranquil. A place where you can walk vast stretches of wild Atlantic and never meet a living soul. Not a place you'd expect to see strong rental returns.
Indeed, I didn't buy there to make money. I bought there because it gives me access to incredible golf…miles of pristine beach, often all to myself…and any time I want, I can head to a nearby historic town and villages for 70-cent coffee (that's USD) and fresh seafood.
In other words, I bought it entirely for personal reasons, not in pursuit of profit.
Yet, as it stands, the condo has handed me more than a years' worth of mortgage payments while I have been enjoying the Irish summer. (My mortgage is only €607 a month.)
By simply renting it out while I'm not there, I've turned a luxurious overseas home—what most folks would consider a lavish expense—into a valuable asset that pays for itself and then some. That's without trying…
When I buy for pure profit, my yields are far greater.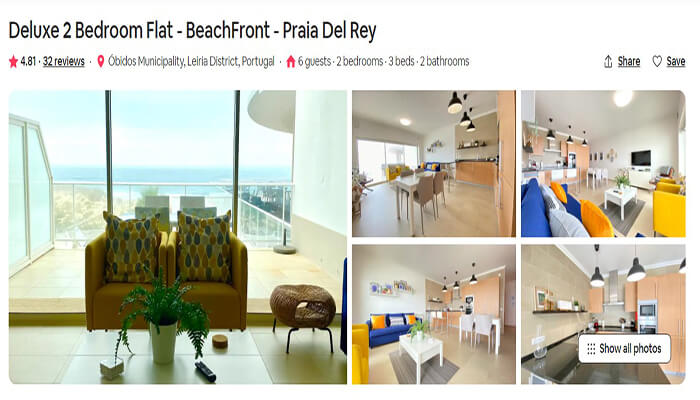 For instance, in Portugal's Algarve, I'm tapping into a red-hot rental market with a luxury condo in one of the region's most high-end communities. It was a bank foreclosure that I bought with a partner. We closed on it earlier this year for €410,000 ($48,5657).
However, because we could borrow 100% at extremely low rates, we're actually only into the deal for about €55,000 total—that's for closing costs plus the cost of renovation and furnishings.
The monthly mortgage is €1,488. But what we can draw in from rental income far exceeds that.
In early August, the final renovations and furnishing were complete and we made it available for rent. The screenshot below is from our joint account and it shows our recent incomings and outgoings. In the space of a week, we made €7,143 from bookings and stays.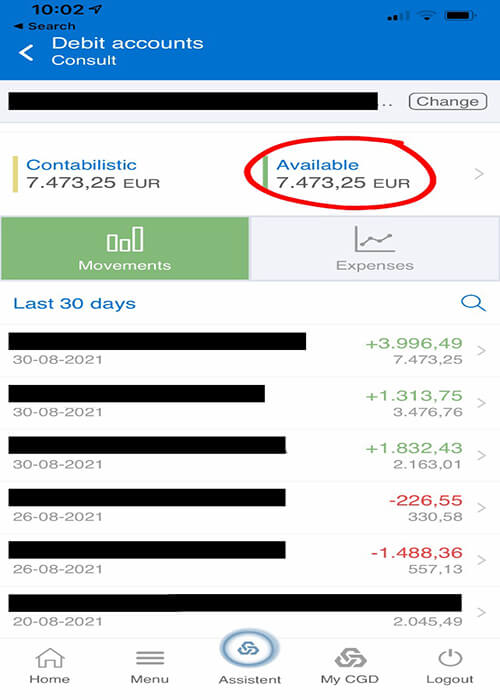 That's savage cash-on-cash rental yields.
The expected net income per year (after mortgage and other costs) should amount to €20,000—that's a 36% annual cash-on-cash yield.
And I'll even be spending a little time there myself in just a few days. Though, rentals like this are so hard to come by in the Algarve's high season that even finding a free slot in my own condo was a challenge.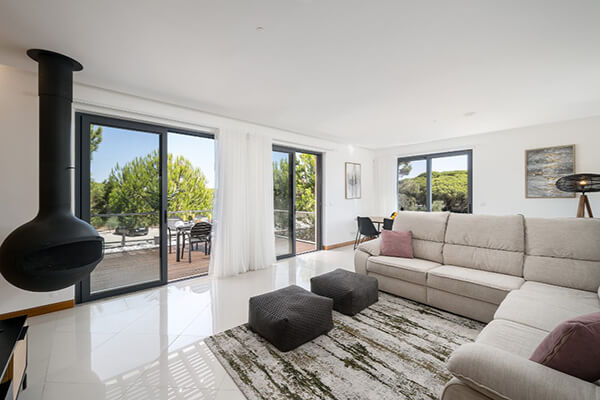 My point is, with the right condo you can do well from rental income (even by accident)…
But with the right condo in the right destination, your profits can be stellar…
That's why today I'm giving you a special report that will show you the exact strategies I use to maximize my income from vacation rentals…from where to buy…what to look for…right down to the nitty-gritty of kitting out your rental.
You can read it right here:
*** A Lifetime of Income: How to Turn Real Estate into a Money Machine***
It's been one of the worst years on record for vacation rentals. Travel restrictions, border closures, and social distancing have all wreaked havoc on the sector.
Yet, I've never been more excited about the potential to make money from rental properties.
By using smart investment strategies and investing in inherently desirable places, we can capitalize on the long-term trends and insulate ourselves from short-term shocks.
It's easier today than at any other time in history for small investors, like us, to make strong gains from renting our real estate out.
Thirty years ago, renting was little more than a cottage industry. It took a lot of work to make an income from it—and even then, some luck was needed to really do well. Today though, it's easier than ever to advertise rentals and find renters. Players like VRBO and Airbnb jumped on the vacation rentals market, creating easy-to-use platforms for anyone who wanted to find a renter—and allowing renters to book homes at the click of a button.
I'm not a millennial but I stay almost exclusively in Airbnbs. I do so because a rental lets me control my own space. It offers me a base to scout from. But more importantly, it allows me to set up a remote office wherever in the world I happen to be.
My team and I have worked this way for well over a decade. Now, the entire world is downloading online communications software like Zoom and managing their lives online.
And people are waking up to the fact that their monthly rent checks in major U.S. and European cities could get them a two-bed condo close to the beach in the Caribbean and leave them with spending money…
Slow travel and remote work are good to us if we own the right property in the right place…
The surge in demand for longer-term rentals means we have the option to rent our property for a month to three months at a time, which means less administration and less headaches than short-term.
A handsome income on a stunning home in an amazing location which we can use too.
Long-term renters will add to off-season demand. We'll see a change to the three-season tourist model. Year-round travel means there will be less emphasis on summer vacations, peak season will bleed into off-season, and already in internationalized places like Portugal's Algarve and Mexico's Riviera Maya the season has been getting longer anyway.
Finally, thanks to this brief pause in the growth of global tourism, we have an unexpected window to lock down income earning real estate at bargain prices.
For example, in Rome, Italy, one of the most popular tourist destinations in Europe, the drop in tourists has forced some overleveraged landlords to sell their properties at as much as 30% below their true value.
And members of my Real Estate Trend Alert, have used this moment to negotiate even deeper discounts on best-in-class real estate in some of the most desirable resort towns in the world.
Get in on the right deals now and by the time you're up and running, travel will be coming back into full swing, driven by a huge mass of pent-up tourism demand and new long-stay travelers…and delivering gross yields of 10%…20%…even 30%.
Get my full strategy for maximizing your rental yields in my special report:
*** A Lifetime of Income: How to Turn Real Estate into a Money Machine***
P.S. This report is just the tip of the iceberg when it comes to research reports and resources I have about investing in overseas real estate. If you're interested in learning more, and getting your hands on all my insights and market research, gathered over almost two decades, the best thing you can do is join my Real Estate Trend Alert group. All the information for becoming a member, is right here.
Get Your Free Real Estate Report Now
Sign up for our free daily Postcard e-letter and get a valuable free report on the The 5 Best Places to Buy Real Estate In 2023.
Related Articles
The World's Best Places to Retire in 2021
5 Places to Retire to With the World's Best Climate