Few countries conjure the kind of romantic images that Ireland does. The mind immediately fills with images of rolling green hills and quaint villages, like the pictures you've seen on innumerable postcards and travel magazine pages. It also evokes the idea of simpler times and slower living.
But is Ireland really like that? Well, it certainly is in County Donegal, right at the northern tip of the island. When Barney Hutson, 69, and his wife, Ruth, 47, first decided to move to Ireland from Los Osos on the central California coast, they didn't quite know how things would turn out. They chose the town of Letterkenny to settle in, but even then, they wondered what they should reasonably expect from the country.
Was It Difficult?
The learning process was an adventure.
Most people considering a move to Ireland share the same basic concerns. The cost of living in Ireland is relatively high, the largely rural country can be inconvenient at times, and many fear a culture barrier. When they did their research before their move, Barney and Ruth were unsure how to mitigate these factors, and even now they admit it took them about a year to fully figure some of these things out. But a significant positive factor is that they didn't have to deal with a language barrier, and the learning process was an adventure.
One big early concern was visas. "The Irish immigration service was difficult to understand at first," Ruth says, "The requirements for the different visas are not laid out specifically. And most of them need to be renewed yearly."
This adds to the expense of living in Ireland. Ruth and Barney's visas cost around $335 per person, and, as Ruth points out, they need to be purchased each year they live in the country. Nor are visas the only unexpected expense.
What Does It Cost?
What surprised the Hutsons were the costs that they never had to consider in California. For example, heating was never an issue when they lived in the U.S., but because even the southernmost point of Ireland is on a similar latitude to Newfoundland, Canada, it's necessary to have some sort of central heating system to be comfortable in winter.
"We ran the furnace only about twice a year in California," Barney says. So, when they moved to Ireland in September, they were caught off guard by just how much it cost to keep the house warm. Nevertheless, they found a particularly local workaround to lower costs.
How have they managed the expense?
Letterkenny, where Ruth and Barney live, is only half an hour's drive from Strabane, the closest town in Northern Ireland, part of the United Kingdom. It's here that many from the Republic buy kerosene for home-heating and certain foods that are cheaper on that side of the border.
"We buy ground turkey, wine, and shampoo at the Asda supermarket in Strabane, along with some other groceries," Ruth says. Asda is a chain owned by Walmart.
For shopping locally, they realized that not all local grocery stores had the same prices for the same items. German supermarket chains Lidl and ALDI, though they at first seemed interchangeable, have different discounts at different times. Ruth, being the main cook in the house, keeps a close eye on what is on offer, and when.
But, overall, groceries have proven to be cheaper in Donegal than in California. As has rent. Where a three-bedroom house in Los Osos might go for $1,200 to $1,500, the Hutsons pay the equivalent of $730 a month for the same type of house. Out in the countryside or in smaller towns, houses go for even less, though you may feel you end up paying for it in inconvenience. It depends on how much you like solitude. With the money they made when they sold their California home, along with Barney's Social Security payments, the Hutsons manage well in Ireland.
What About Getting Around?
Driving was another interesting challenge. There's an old joke in Ireland: The speed limits aren't suggestions, they're dares. The narrow roads and tight turns out in the countryside somewhat dampen one's enjoyment of the otherwise beautiful scenery. In town, it's not much easier. It's especially difficult for those who come from the U.S. and are unaccustomed to roundabouts. Ruth and Barney had to learn to deal with all of this, while also getting used to driving on the other side of the road. There were a lot of frayed nerves and close calls during those first months of driving.
At first, they rented a car, which was not cheap. Eventually, they were able to get their own insurance and bought a car from Northern Ireland. Even after paying an import tax, it was still cheaper to buy the car in the U.K. than to buy it in Ireland.
Ireland allows expats to drive on their U.S. license for one year. After that, they have to get an Irish license. Since the U.S. and Ireland do not have the necessary treaties, Barney and Ruth couldn't just swap their old license for an Irish one like people from elsewhere in the EU can. Instead, they have to take the driver theory test, go through driving lessons, and take the practical exam just like they were getting their license for the first time.
Barney labored for months to make sure he passed his test. He'd heard how difficult it was supposed to be, and he ended up passing by the skin of his teeth. Ruth has since passed her theory test and will take her practical exam soon.
"Driving here is actually really fun," Ruth says. Barney agrees to disagree.
Is It Easy to Settle in?
Combating homesickness was something that took a while to learn. While they love their new home, sometimes the comfort and convenience of the States calls them back. But they moved to Ireland for a reason, and they're committed to their decision.
"We certainly didn't move for the weather," they both say. And they both admit that, more than once, they've felt like the weather was just too much—too much rain, too much wind, too much cold. However, the relaxed pace of life, the beauty of their surroundings, and the community spirit of rural Ireland balance out the downside of blustery winter weather.
"We do a lot of volunteer work," Barney says. The constant activity helps them stay focused on other people, they say. And, looking back at what they expected to be difficult about moving to Ireland, the cultural differences they expected aren't a problem at all. Are Irish people different than Americans? Yes. Absolutely. But that hasn't been so much a problem as an opportunity.
We've found the Irish to be kind and helpful.
"We've found the Irish to be generally kind and helpful," Barney remarks. Once the initial accent-barrier was breached (the Donegal accent, especially in more rural parts of the county, is famously thick) they had no trouble getting on with the locals.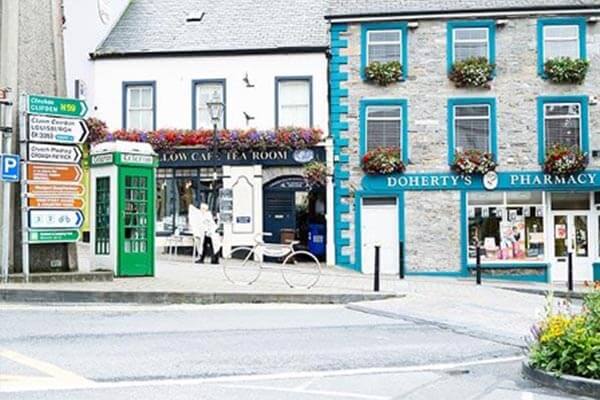 In addition, Letterkenny is surprisingly diverse. Despite having a population of only around 19,000 people, it's diverse and cosmopolitan. The Hutsons are not the only foreigners by any means. Many of them have moved to work for a couple of multinational corporations that have set up in Ireland, coming from as far away as India and Ghana.
This mix of cultures makes the Hutsons feel less alien in their new home. It's made the locals more accustomed to new people, new ideas, and new cultures. Plus, it has the added benefit of more diverse shopping options.
What About Home Comforts?
Letterkenny doesn't just have the standard fare of discount supermarkets like Lidl and ALDI. It also has several specialty stores, stocking ingredients and foods that cater to immigrant tastes.
"We've discovered that we like Indian food," Ruth explains. "Once we knew that, we figured out how to make it ourselves." Thanks to recipes online and the Asian Food Store on the Ramelton Road, they were able to cook their own curries. With ingredients from the same store, they found they could also make the Mexican food they missed from back home.
The Hutsons love Letterkenny. County Donegal's stark beauty is completely different than California's, though no less impressive. Though they are thousands of miles away from where they started, they really do feel like it has become their home. And that's what's so special about Donegal—it becomes home to whoever is willing to embrace it. The slower lifestyle, the gorgeous landscapes, and above all, the lively and friendly culture make it all worthwhile.
Related Articles
Ireland Itinerary: How To Spend 7 Days in Ireland
The 10 Best Things About Ireland
Upcoming Conferences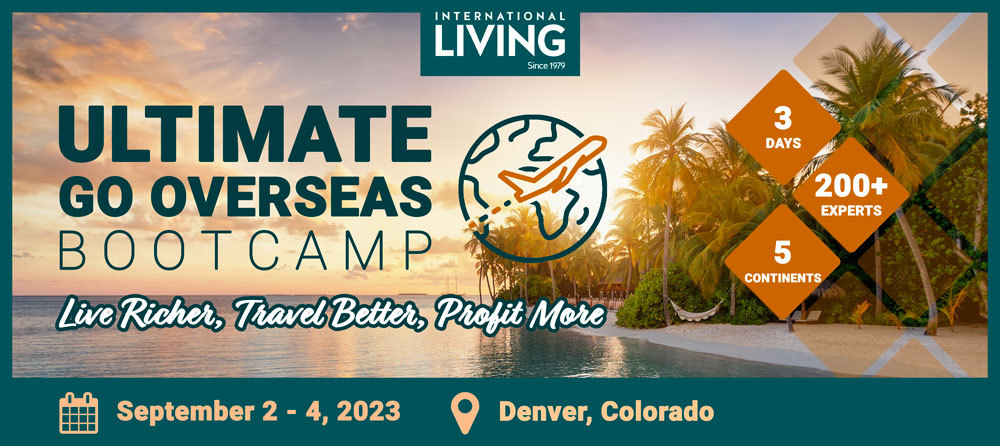 Most Popular Products