One of the biggest perks of living in Portugal is the easy access to so many other European countries. So when my husband, Keith and I were invited to a wedding on the beach in Puglia, Italy—Margherita di Savoia, to be exact—we decided to make a road trip out of it.
Assuming you are not going to have the same starting point of central Portugal that we did, I've chosen the closest airport for you to start your journey. When I checked, British Airways was offering round-trip flights from JFK, departing in the early evening with a layover in Heathrow arriving in Bologna late morning, for less than $900.
Are you interested in retiring abroad? Yes | Not Sure Yet
Our trip was an ambitious undertaking, including travel from Portugal, through Spain and France, visiting 23 cities in 21 days. But my aim is not to exhaust but entice you to explore the bounty of a given country. With that in mind, I've made some adjustments. If it's still too busy for you, at the end you'll find two shorter alternatives. Whatever you choose, you will still get a taste of this delicious region of Italy.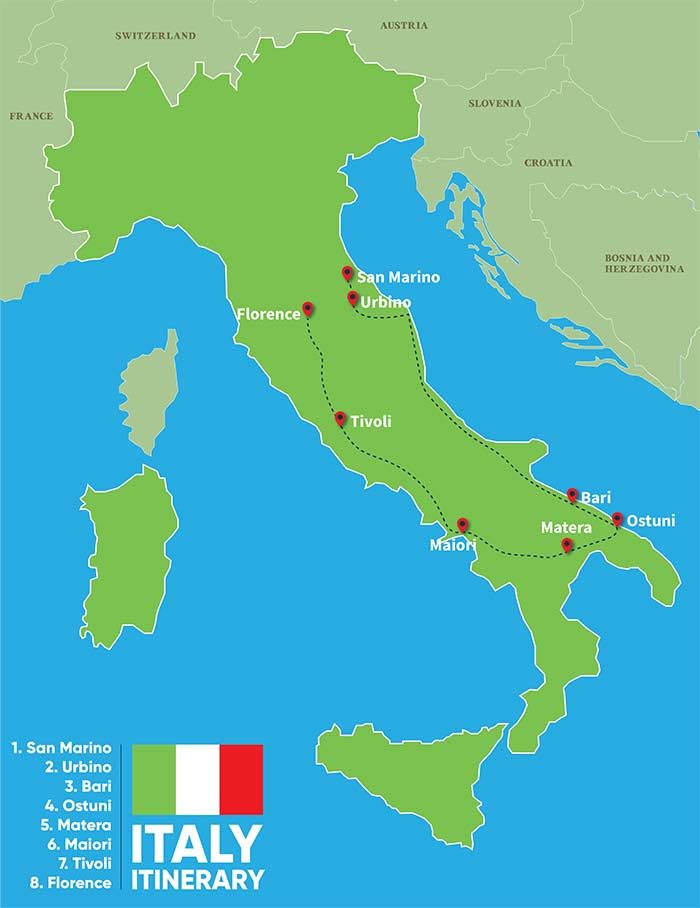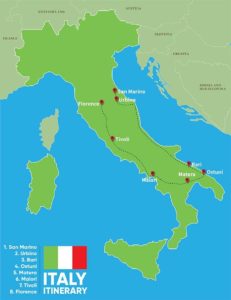 Days 1 and 2 – San Marino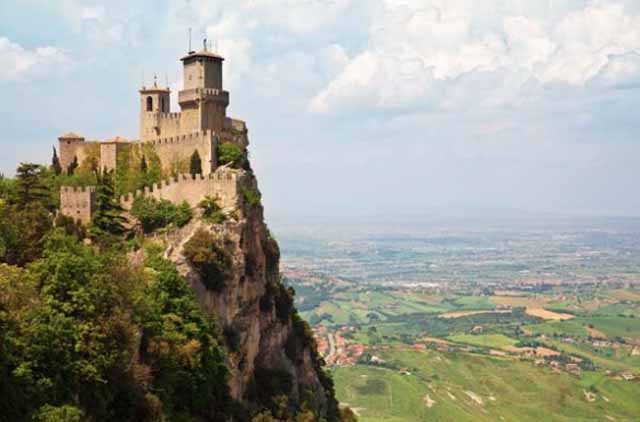 ©MorelSO/iStock
If you've never been to Bologna, you may want to at least pay a visit to its heart: the 15th century Piazza Maggiore, the 16th century Fountain of Neptune, and the Basilica di San Petronio, all within a few minutes of each other. Keep an eye open for wine purveyors with large casks in their stores, where you can bring empty water bottles and fill them with inexpensive fruit of the vine. Then pick up a wedge of cheese, some prosciutto, bread, and olives and you'll be ready for a picnic lunch on the way to San Marino.
San Marino is the third smallest country in Europe, and one of only three in the world to be surrounded by another country. Definitely keep your passport handy and get it stamped at the tourist office.
Keep your wallet handy, because this is a shopper's paradise, store after store lining the narrow cobblestone streets. The terrain is steep and hilly, so be prepared with good walking shoes. We stayed at Hotel Belavista, and it did indeed have a beautiful view, perched atop the mountain.
There are three iconic towers, two of which you can enter. If you only have time for one, go to the second (Cesta), which also houses the Museum of Ancient Weapons.
Travel time from Bologna to San Marino: 90 minutes
Day 3 – Urbino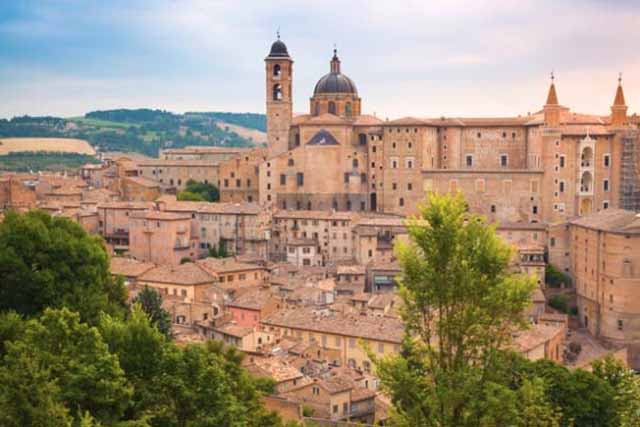 ©Anzeletti/iStock
Keep your legs accustomed to the ups and down of Italian hillsides in the walled city of Urbino. You can get a true feel for this Renaissance gem by walking the entire outside of the city, which is quite a feat, pardon the pun. Also visit the birthplace of Renaissance painter and architect Raphael and stop into the Ducal Palace, where the National Gallery of the Marche is housed.
The four-star Hotel Bonconte is a refurbished, elegantly furnished former villa with a charming outdoor patio. We took their recommendation for dinner at Trattoria del Leone and ordered coniglio (rabbit, $13.50) and tagliatelle di fave al sugo di lenticchie (fava bean pasta with lentil sauce, $10) for a taste of local cuisine.
Travel time from San Marino to Urbino: 60 minutes
Day 4 – Bari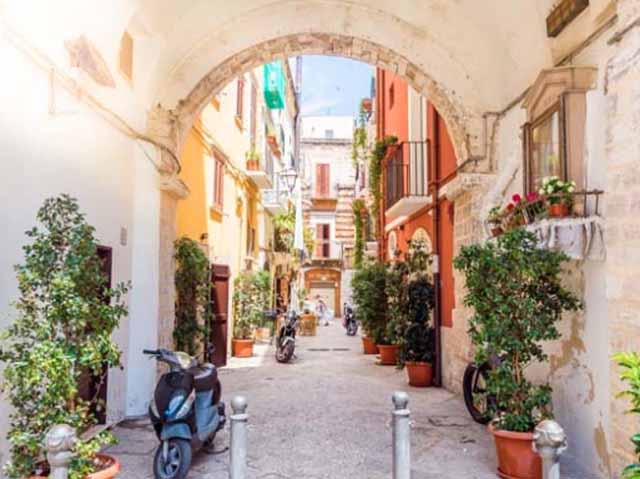 ©arkanto/iStock
Today will be your longest driving day and a taste of big city life. Once you arrive, stretch your legs by strolling on the Lungomare Nazario Sauro, the promenade hugging the Adriatic Coast. The second most important economic center of southern Italy after Naples, this bustling university hub is famous for its Norman Castle, Basilica San Nicola, and the Piazza Mercantile in Old Town.
Travel time Urbino to Bari: 5 plus hours 
Day 5 – Ostuni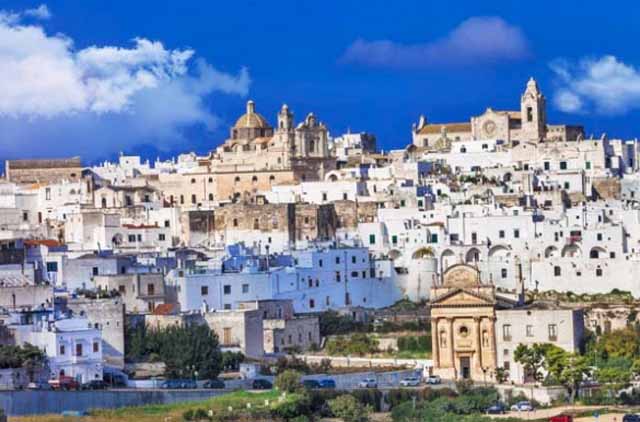 ©Freeartist/iStock
Return to the countryside by taking a tour (booked in advance) of the Masseria Brancati Olive Farm on the outskirts of Ostuni. The animated guide, Pietro, will show you a three-thousand-year-old tree, explain how "liquid gold" was made in the old days, and test your senses with a tasting.
Ostuni is known as 'The White City' for good reason. Seen from afar, it resembles a stylized wedding cake. The plaza in old town pulses with energy, its restaurants, cafés, and shops brimming with visitors. You can stay outside town in a traditional, stone hut-style dwelling at Trulli di Ivana, or in the heart of it all, in your own little slice of the cake (a good example being 17 Archie Guesthouse).
While in the region, be sure to sample Amaro, a herbal liqueur that can be more or less bitter or sweet. We found meditazione a pleasant medium.
Travel time from Bari to Ostuni: 60 minutes
Day 6 – Matera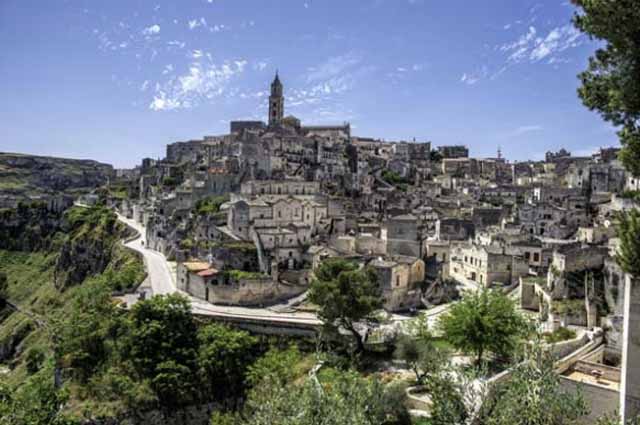 ©Bobbushphoto/iStock
We arrived just outside of Matera in the late afternoon. At Dona Nicla B&B in Ceglie Messapica, the proprietor (who knocks out lively ragtime on the piano in the breakfast room) gave us directions to catch a magnificent sunset over the city of Matera. Standing on one side of a ravine, we viewed the famous Sassi neighborhoods, ancient cave dwellings perched cliffside, many of which are still inhabited by the city's residents.
Our timing was good. We were there to see the Sassi and Rupestrian churches in the UNESCO World Heritage site of Matera. But the next morning we also discovered an annual festival during which the population swells to 100,000 was underway. Donna alla Bruno, a blend of Catholic and Roman Empire pageantry, was celebrated as horses and riders paraded in their finery, church bells chimed, and music floated through the labyrinth of streets.
Nestled into one of the caves in the foundations of the city, is Donna Bruna Ristorante Caffè. Here, we enjoyed a lunch of tagliata con pomodorini rucola, e cacao, a local dish with meat, cherry tomatoes, arugula, and cheese ($17.75, enough for two). We walked off our meal strolling back to the town center, taking note of sculptures like "The Persistence of Memory" in honor of Salvador Dali.
Travel time from Ostuni to Matera: Less than 2 hours
Days 7 and 8 – Maiori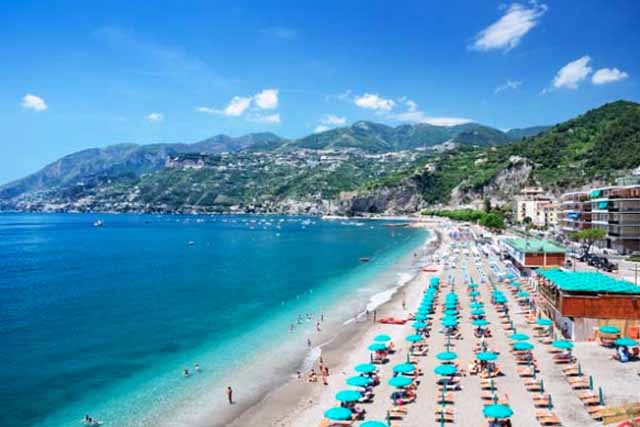 ©alxpin/iStock
Time to chill out. We stayed at B&B Bougainvillea in Tramonti, about 20 minutes up the hill from the Adriatic. But if you book yourself into B&B Palazzo Coco ($135 a night) in town, you'll be by the beach, where for €10 you can rent two chairs and an umbrella for the day. Browse the shops, dine at an outdoor café, and splurge on creamy gelato for dessert. On your second day here, take the ferry to Positano ($10 to $15, less than 50 minutes). From there you can even reach, again by boat, the legendary Isle of Capri.
Travel time from Matera to Maiori: 3 hours
Day 9 and 10 – Tivoli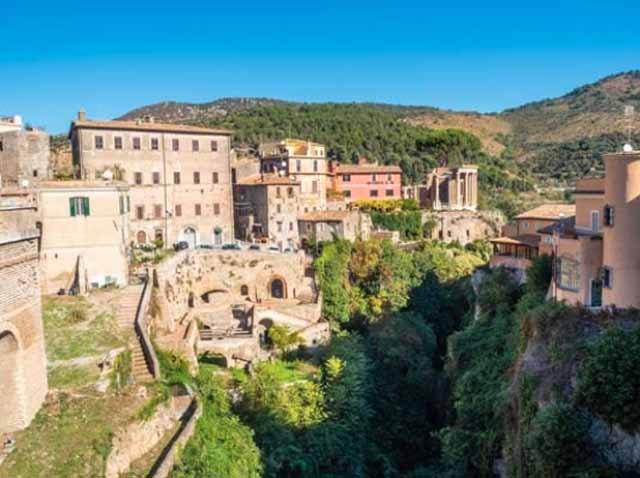 ©Alexy Izotov/iStock
On a hunt for lesser-known treasures, we specifically sidestepped Rome, a trip and entity unto itself. Touring Villa d'Este and Hadrian's Villa in enchanting Tivoli you will experience history and nature at its loveliest, with gardens, statues, ancient ruins, and fountains galore. Based for the night in an apartment building (La Mensa Ponderaria) in the historic district, we felt like locals. And a dinner of penne all'arrabiatta at Antica Trattoria del Falcone on Via del Trevio was the perfect coda to a relaxing stay in Tivoli.
Travel time from Maiori to Tivoli: 90 minutes
Days 11 and 13 – Florence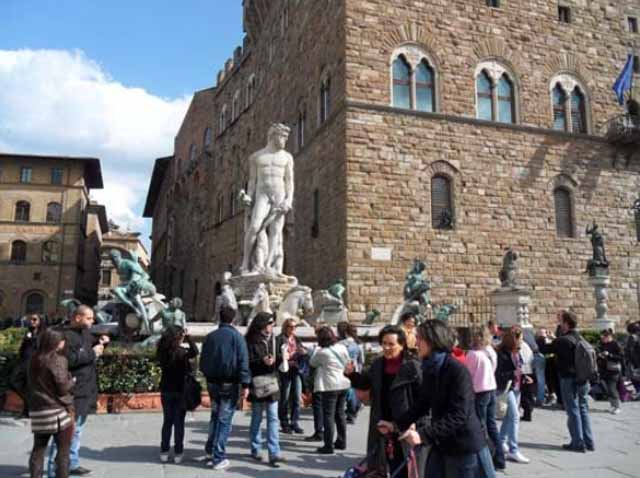 Having been told not to miss Orvieto, we made sure to stop there on the way to Florence. Expecting just another cathedral, we were, instead, impressed. An underground city tour, artisanal pottery shops, enotecas (wine shops) offering the elegant, crisp white wine which takes its name from the city itself, and more, combined to make us wish we could spend the night. If we hadn't prepaid for lodging, a concert, and a half dozen tours (essential for visits to the Duomo, Uffizi Palace, David, etc.), that's exactly what we would have done.
Travel time from Tivoli to Orvieto: 90 minutes; Orvieto to Florence: 2 hours
We fell in love with Florence. Opera and classical music wafting over the towering statues in Piazza della Signoria; the view from the bridge over the Arno as you approach the Uffizzi Palace; the grand architecture of the Galleria dell'Accademia di Firenze, where Michelangelo's David stands tall at 17 feet.
By this time on our journey we thought nothing of a five-flight walkup. So La Piccola Maison, well-located on a quiet street a short walk from Piazza della Signoria was ideal. Bonus: walking home we discovered a restaurant/bar with a Western motif, Get Lucky, on Via Dei Pandolfini. Great for drinks and snacks, it's also known for traditional American-style Sunday brunch. 
Day 14 – Back to Bologna and Home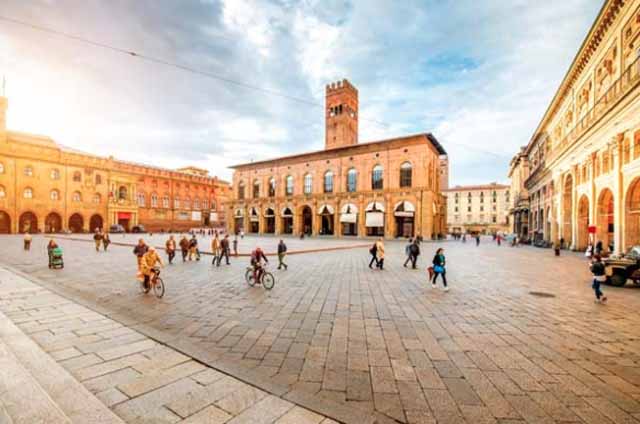 ©RossHelen/iStock
Pick up your return flight at noon and be back in New York, for example, after a stop in London, at 7:15 p.m. Enjoy a light dinner, head to bed, and dream about your return to La Bella Italia.
Travel time from Florence to Bologna: 90 minutes
Related Articles on Italy
Everything You Need to Know about Florence
Visa and Residency Information on Italy
Upcoming Conferences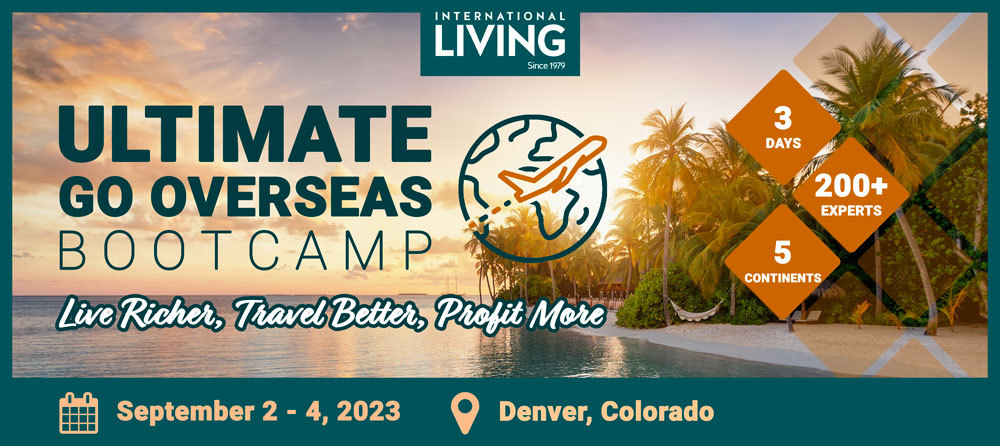 Most Popular Products